As the ke ai title I've given this post suggests, 2 weeks in Taiwan is the perfect trip—not too long, not too short. Assuming you plan well and travel intently, you can see most major Taiwan destinations in this amount of time.
This isn't a given of course: Two weeks is going to fly by if your Taiwan trip is rudderless, if you simply arrive in Taipei without a plan or even an intention.
If, on the other hand, you read my recommendations intently—even if you don't follow them precisely—you're going to be on easy street. You'll be on your way to a complete trip plan by the time you finish reading this post!
Why Two Weeks in Taiwan is the Perfect Trip
As is the case with 3 weeks in Japan or Thailand, 2 weeks in Taiwan is an absolutely perfect amount of time to explore this small (but not too small!) country. If you've got a couple of weeks, you don't need to pick and choose. You can visit a wide variety of destinations, but without having to feel like you're simply on a touch-and-go mission (except, of course, for when this is appropriate).
Two weeks is also a great amount of time to explore Taiwan, from a psychological standpoint. It's short enough that you won't be burnt out, but long enough that you won't feel as if you've missed out. Plus, if you're coming from far abroad, it's long enough that you can enjoy at least half of it without any lingering jet lag! This isn't necessarily true if you spend just a week in Taiwan (for example).
Places to Visit With 2 Weeks in Taiwan
Taipei and Vicinity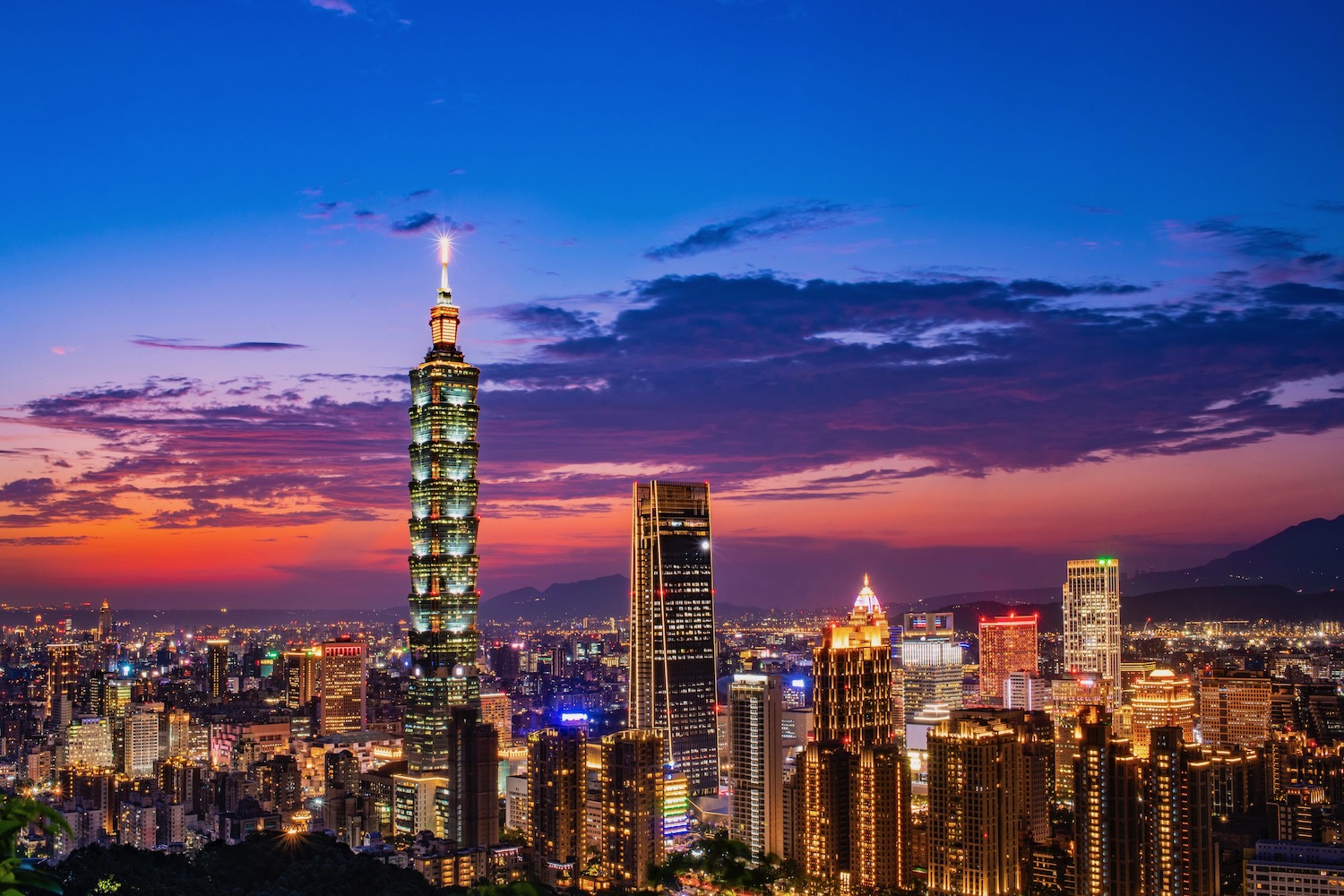 One of the benefits of having two weeks in Taiwan instead of just one? You can expand your stay in the capital—this is very much worth it. In addition to enjoy more of the things to do in Taipei I've mentioned here, you can take more day trips. Instead of needing to choose between hiking at Yangmingshan and enjoying Taiwan's foodie culture in Keelung (as two examples), you can do both, and then some.
Hualien and Taroko Gorge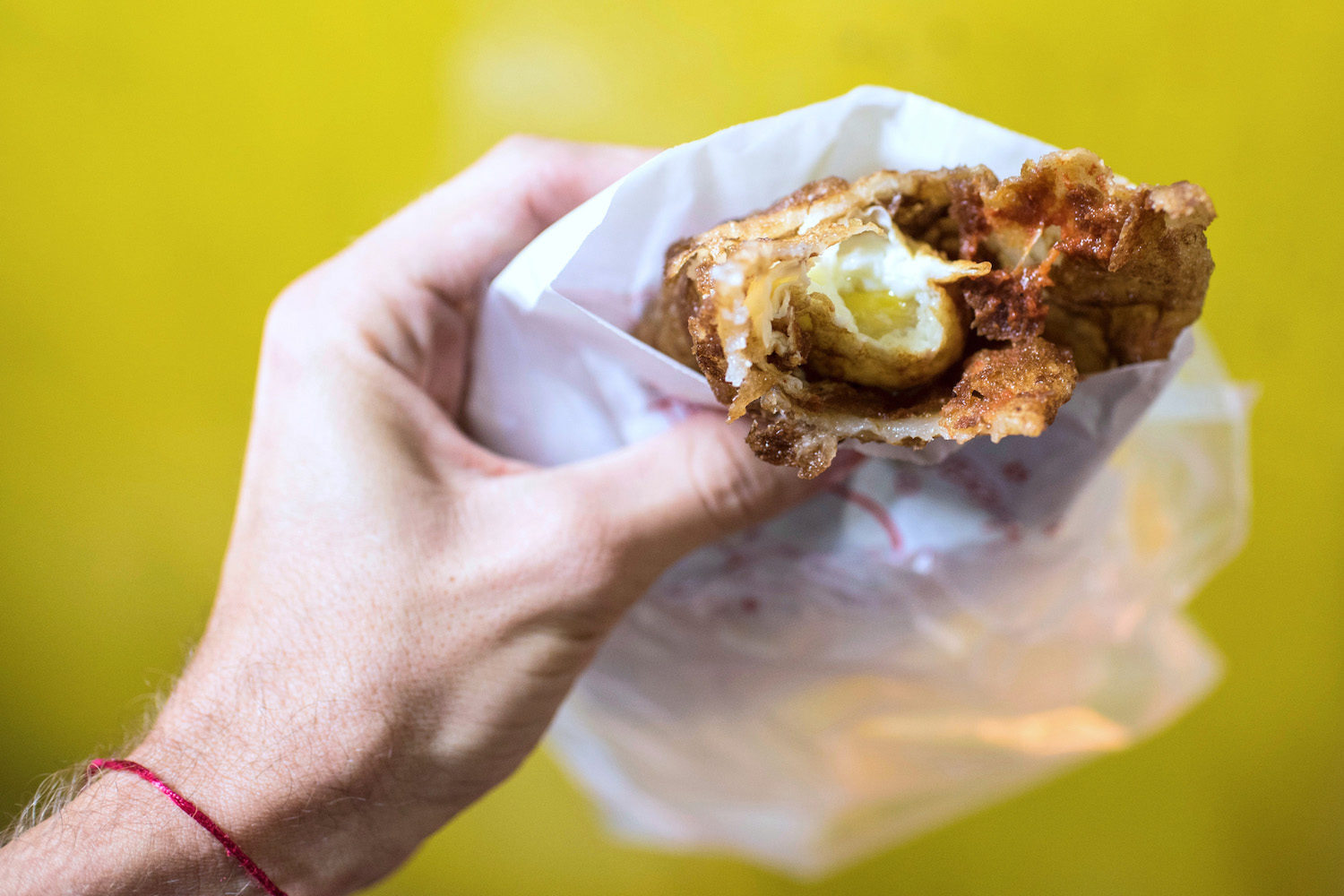 Continue your 2 weeks in Taiwan by heading east, ideally in a rental car. Your first stop? The city of Hualien, located in along the north-central coast of the country. Hualien's charming center and tasty night market notwithstanding, it also serves as the gateway to scenic Taroko Gorge, which you can visit on an excursion from town or as a multi-day jaunt.
Taitung, Kenting and the East Coast Scenic Route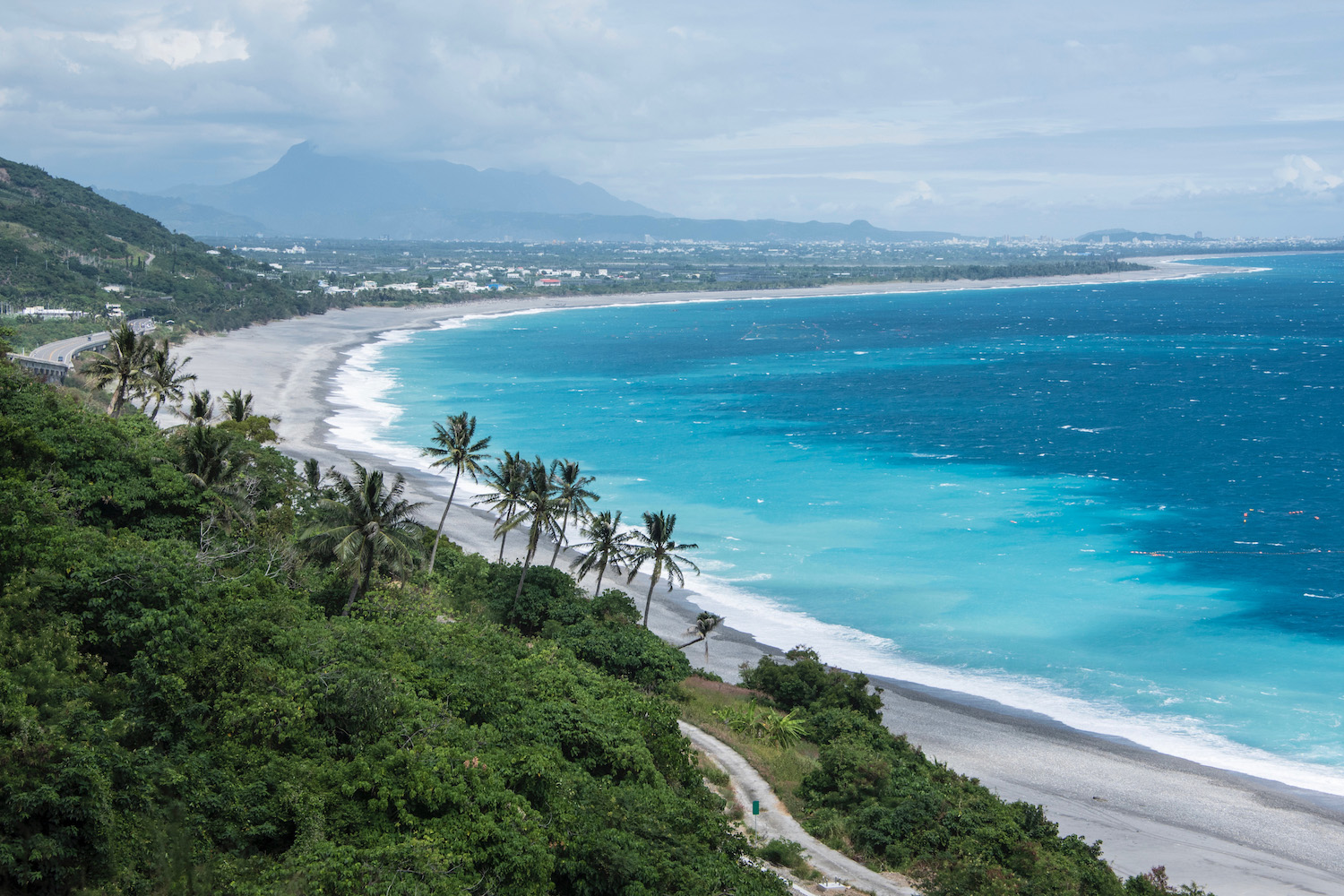 Leaving Hualien behind, head south along the aptly-characterized East Coast Scenic Route. After passing through Yuli County and its picturesque rice paddies, stop at San Xian Tai, or the Bridge of the Three Immortals. While I'd personally recommend spending at least one night in Taitung, you might simply pass through, stopping at stunning Taimali Beach en route to famous Kenting National Park.
Kaohsiung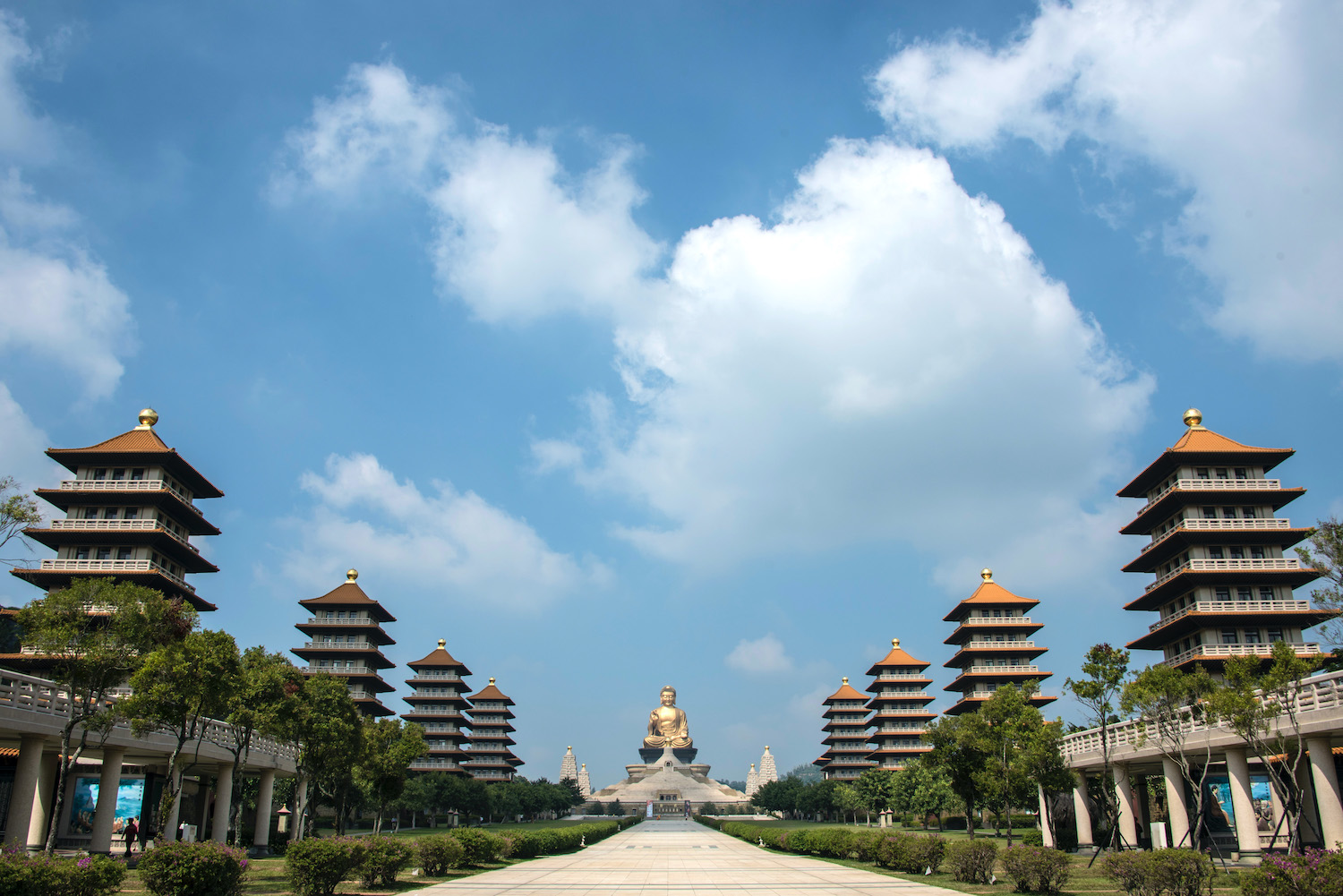 You'll wrap up your Taiwan road trip in Kaohsiung, near whose train station I'd recommend dropping off your car before you get to exploring in earnest. Attractions that make this southern metropolis worthy of a few days of your 2 weeks in Taiwan include the Dragon and Tiger Pagodas in the city center, as well as Fo Guang Shan Monastery on the outskirts.
Taichung, Tainan or Chiayi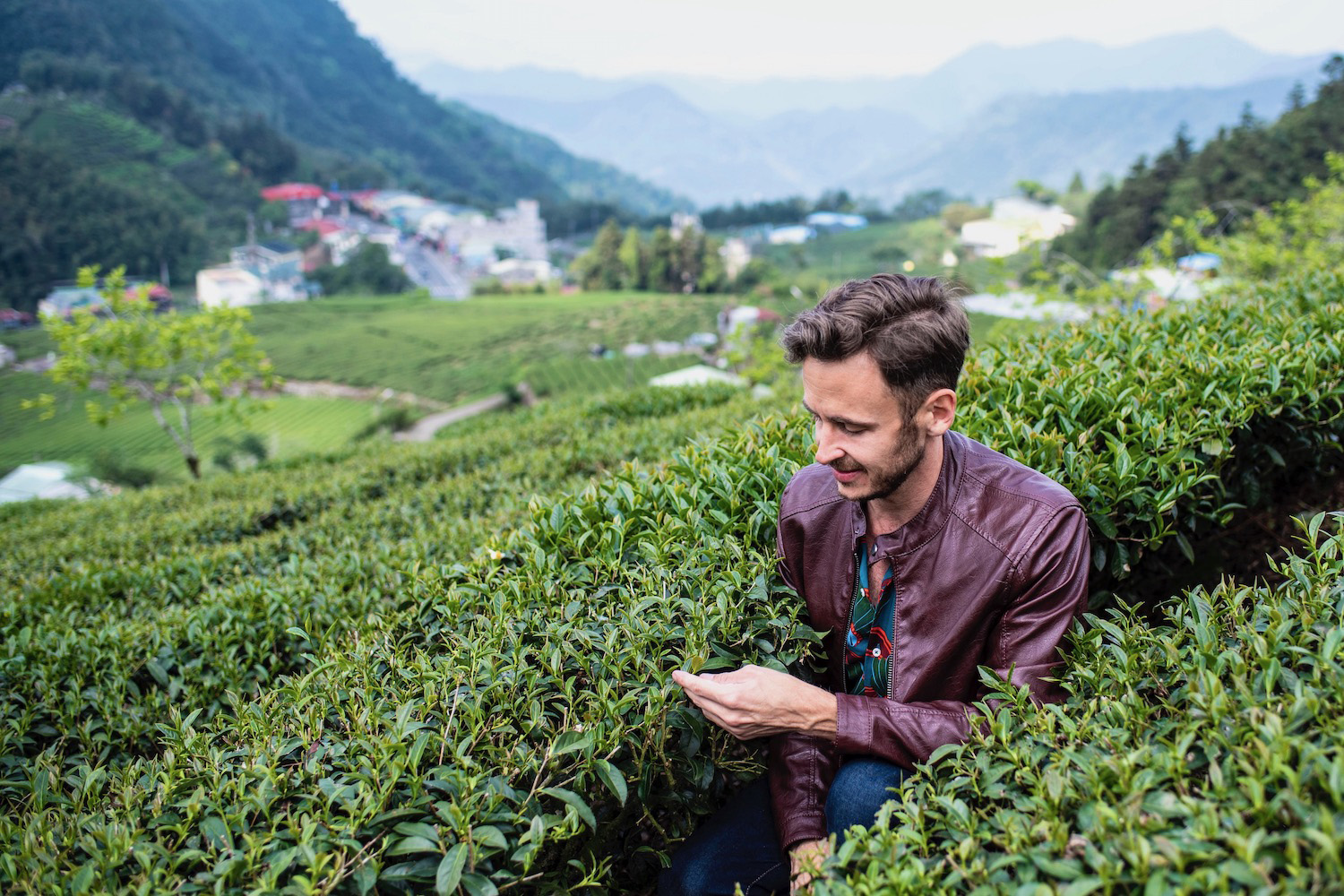 As you head back up Taiwan's west coast to Taipei (likely via high speed rail), you'll have time to stop in one of the cities between Kaohsiung and the capital, but not all three. In order, you have Chiayi (which is within day-trip distance of scenic Alishan), the former Taiwanese capital of Tainan and Taichung, an underrated city that's a stone's throw away from beautiful Sun Moon Lake.
Other Ways to Spend 2 Weeks in Taiwan
So far, I've described a two-week Taiwan trip that caters to first-time travelers—or at least, people who haven't really explore Taiwan outside of Taipei. But what if you've already explored Taiwan's tourist trail? There are a few weeks you can modify this trip to suit your needs. The first would simply be to dig deep into one region, whether that's an extended east coast road trip, or longer stays in any of Taiwan's cities.
A very unique option for spending 2 weeks in Taiwan would be to explore most or all of Taiwan's outlying islands. These include Penghu and Lanyu, which are close to the Taiwanese cities of Kaohsiung and Taitung, respectively, as well as the Mazu and Kinmen island groups, which sit closed to mainland China even though they belong to Taiwan.
Plan Your Trip to Taiwan
Whether you end up spending two weeks in Taiwan (or two years, like I'm on the verge of doing), not everyone has the time or energy to sit down and plan. Which is not to say I haven't given you enough ammunition. This is one of more than 100 articles I've written, after all; I'm always publishing new ones, especially when I'm "out in the field" doing my own discovery and exploration.
Some of you can't be bothered—and that's fine: You can
hire me to plan your Taiwan trip
. I'll sweat the details for you—you can focus on actually sweating in sweltering Taiwan!
FAQ About Spending 2 Weeks in Taiwan
How much money do I need for 2 weeks in Taiwan?
Regardless of how you structure your Taiwan 2 week itinerary, you can expect to pay around $1,500 for your trip, not including the cost of flights to and from Taiwan. This assumes that you will spend around NT$3,000 (100 USD) per person, per day for accommodation, transportation, meals and activities. While it is possible to travel in Taiwan for slightly less than this, and very easy to spend much more, I find this is a common average for most visitors to Taiwan.
How many days do you need in Taiwan?
While some people can get by with just a week in Taiwan, and others spend 3 weeks in Taiwan or longer, I find two weeks in Taiwan to be the sweet spot. This allows you to start your trip with a thorough exploration of Taipei and its surroundings, before driving the entirety of the East Coast from Yilan, to Hualien (and Taroko Gorge) via the Eastern Rift Valley to Taitung, before looping back around through Kenting National Park to Kaohsiung. You can even visit the underrated secondary cities of Chiayi, Tainan and Taichung on your way back up, via high-speed rail, to Taipei.
How can I go to Taiwan in 7 days?
If you want to constrict your Taiwan itinerary to just 7 days, I have a few recommendations for how to do that. The most diverse trip would see you spend two night in Taipei, then rent a car and drive all the way down the East Coast to Kenting, spending a night each in Yilan, Hualien and Taitung, before driving back up to the capital for a final night before flying out. Alternatively, split the week between Taipei and Kaohsiung, optionally visiting Chiayi (and Alishan), Tainan and/or Taichung (and Sun Moon Lake) on your way back up the high-speed rail line.
The Bottom Line
If you've read all the way up to this point, you're well on your way to kicking off your 2 weeks in Taiwan. There are many ways to approach this—do you take the "all of Taiwan" route, and spend a day or two in each of Taiwan's major destinations, or do you hunker down and explore one city or region? Or, are you returning to Taiwan after having already seen a cross section of the country, with the intent of digging deeper, be that into culture, cuisine or nature? In any case I imagine you've gained a great number of insights over the past few paragraphs—I hope you'll continue exploring my Taiwan travel blog!