Most of you are here to create a Tainan itinerary—and I'll address you all in a minute. But before I do, I'd like to tell a little story about how I came to find myself in Tainan one weekend in the hottest, wettest part of summer 2019 in the first place.
Indeed, I almost traveled to Tainan—I almost moved there!—a decade ago. Having reached the end of my rope teaching English in Shanghai, I reached out to an American couple I'd met traveling in Cambodia that February. It's not a fantastic job, she'd been honest. But apart from us, he interjected, you'd be the only teacher there, so it would be a secure one.
The good news, of course, was that I ended up not needing to take them up on their offer: Days later, I got my first-ever online freelance writing gig, which was the springboard into making money online, and to enjoying the life I now lead. A life that eventually saw me relocate from Bangkok to Taipei.
Anyway, let's get to my Tainan travel guide.
Where to Stay in Tainan
This does not, on its own, explain why I just spent the better part of 3 days in Tainan. For that we need to go back to late April, when I stayed in Taipei for a month to test out what living there would be like. An exhibition at Huashan 1914 Creative Park portrayed Tainan, which was Taiwan's ancient capital, in an extremely flattering light—I was quickly sold; but finding the right opportunity to go took longer.
In fact, it was just about a week ago that my friend Sean (who originally hails from Tainan) said he might want to accompany me to his hometown. At the moment we checked into our stylish (but somewhat non-functional) room at Konkai Inn last Friday afternoon, our trip had been confirmed for less than 48 hours.
A Few of My Favorite Things to Do in Tainan
Tainan Confucius Temple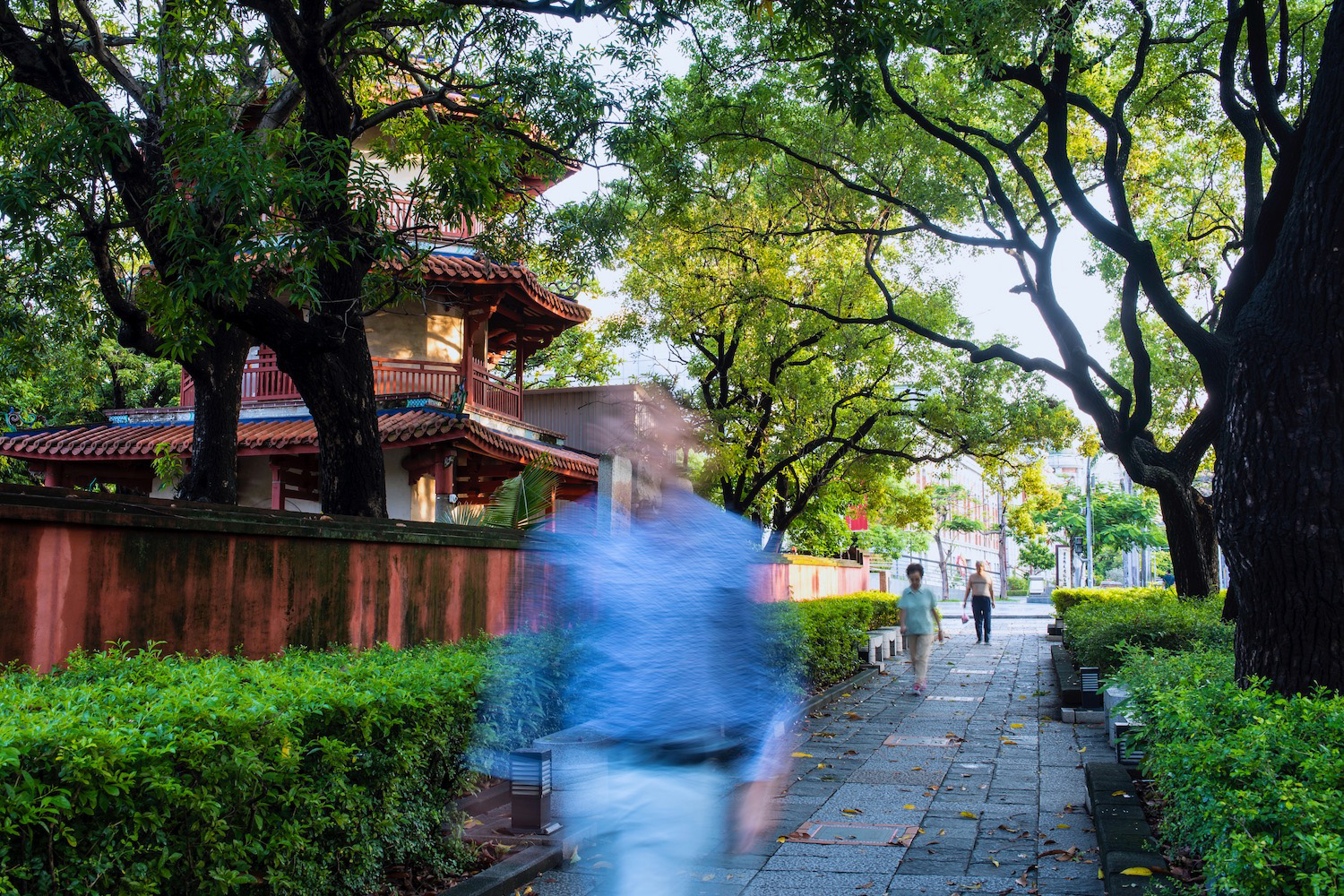 As (bad) luck would have it, Sean's mother suddenly fell ill around this time, so he headed to a nearby hospital to check on her as I began exploring alone. My first stop, Wu Garden, was so disappointing and bland I forgot I visited until I was going through my notes. The second, Tainan Confucius Temple, was beautiful enough, though it was undergoing extensive renovations, to say nothing of the downpour that began falling as I approached its main pagoda.
Hayashi Department Store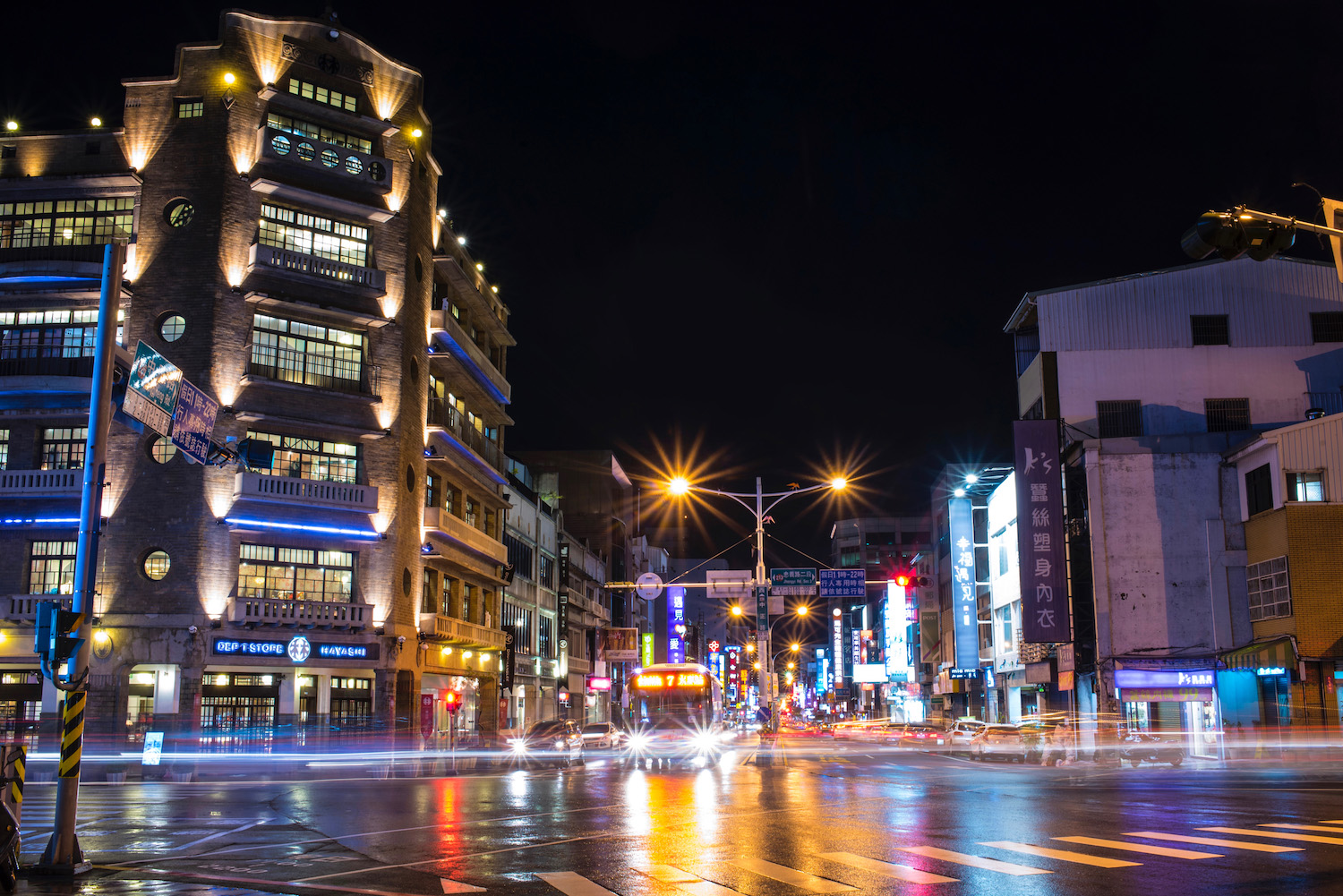 The heaviest rain tapered off, but the drizzle was steady enough that I decided to hold off visiting more Tainan attractions until Sean returned from the hospital. At that time, it was still a bit damp, so we headed first to 卓家汕頭魚麵 (Zhuō jiā shàntóu yú miàn) and dined noodles made from pounded fish right in front of a temple no less. Afterwards, we made our way to Hayashi Department Store, which was built when Taiwan was under the control of Imperial Japan and, appropriately, looks like it was transported directly from Ginza. We got lot in several picturesque temples and alleyways (as one does in Tainan) on our way back to the hotel, where Sean received news that his mother's illness was significantly less serious than she had feared.
Chihkan Tower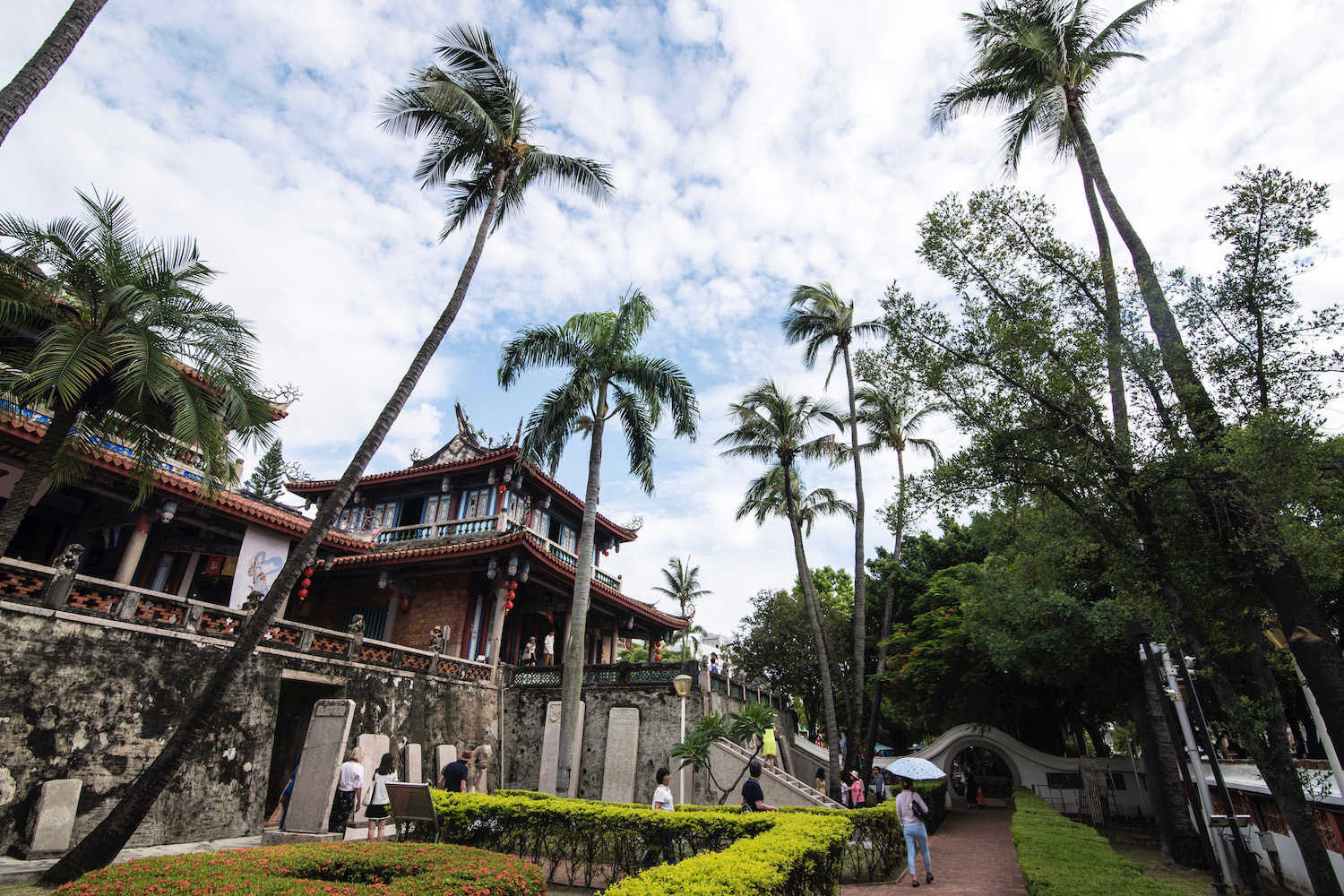 I can't lie: The rain of Friday afternoon and evening put me in a terrible mood, not unlike how I'd felt during the first several days of my melodramatic Taiwan road trip last October. As I went for my morning run Saturday, however, a blue sky revealed itself in the encroaching daylight. Sean wanted to sleep in a bit, so I retraced some of my footsteps from the previous day, stopping at the Confucius Temple (which looked much more beautiful in full sunlight), Quanmei Theater with its hand-drawn movie posters and Chihkan Tower, the most famous when it comes to what to do in Tainan, which originally dates back to the Dutch-colonial period of the mid-17th century.
Sicao Green Tunnel and Anping Old Town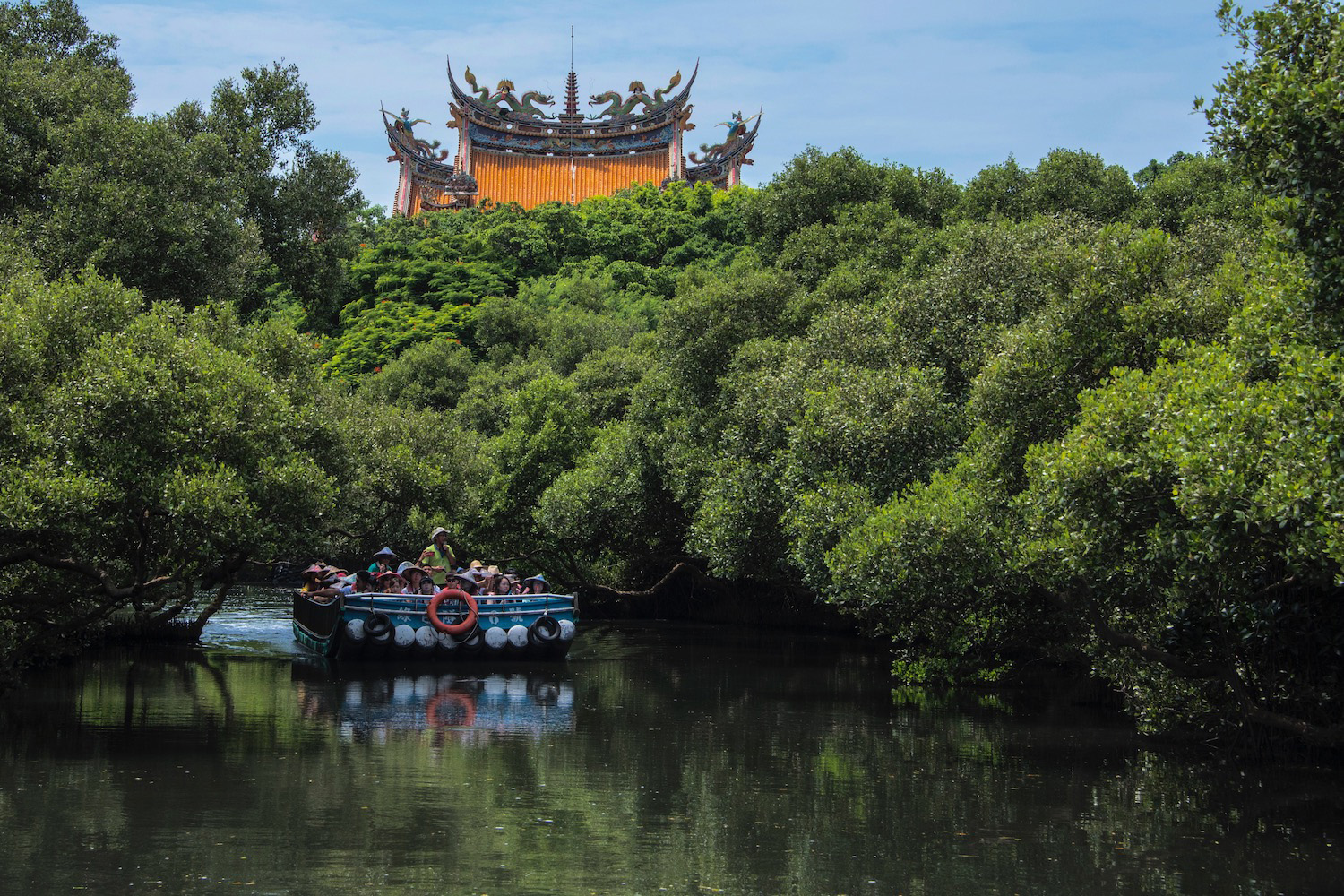 Sean had woken up by the time I returned and, after a delicious breakfast in the cerulean-toned dining room of Konkai Inn, we made our way westward to the aptly-named Sicao Green Tunnel. I'd expected our boat ride through the mangrove swamp to be a hot mess, but while it was definitely hot it was often enjoyable, from the scenic views of Dazhong Temple, to wildlife like the vermillion fiddler crab and snowy black-faced spoonbill. Unfortunately, Sean started to feel a bit sick himself around this time, though he pushed on as long as he could. We managed to see about half the attractions in Dutch-colonial Anping (Anping Old Fort, Anping Tree House and Anping Old Street) and even eat both Chou's famous shrimp rolls and dou hua tofu pudding before Sean finally cried uncle.
Garden Night Market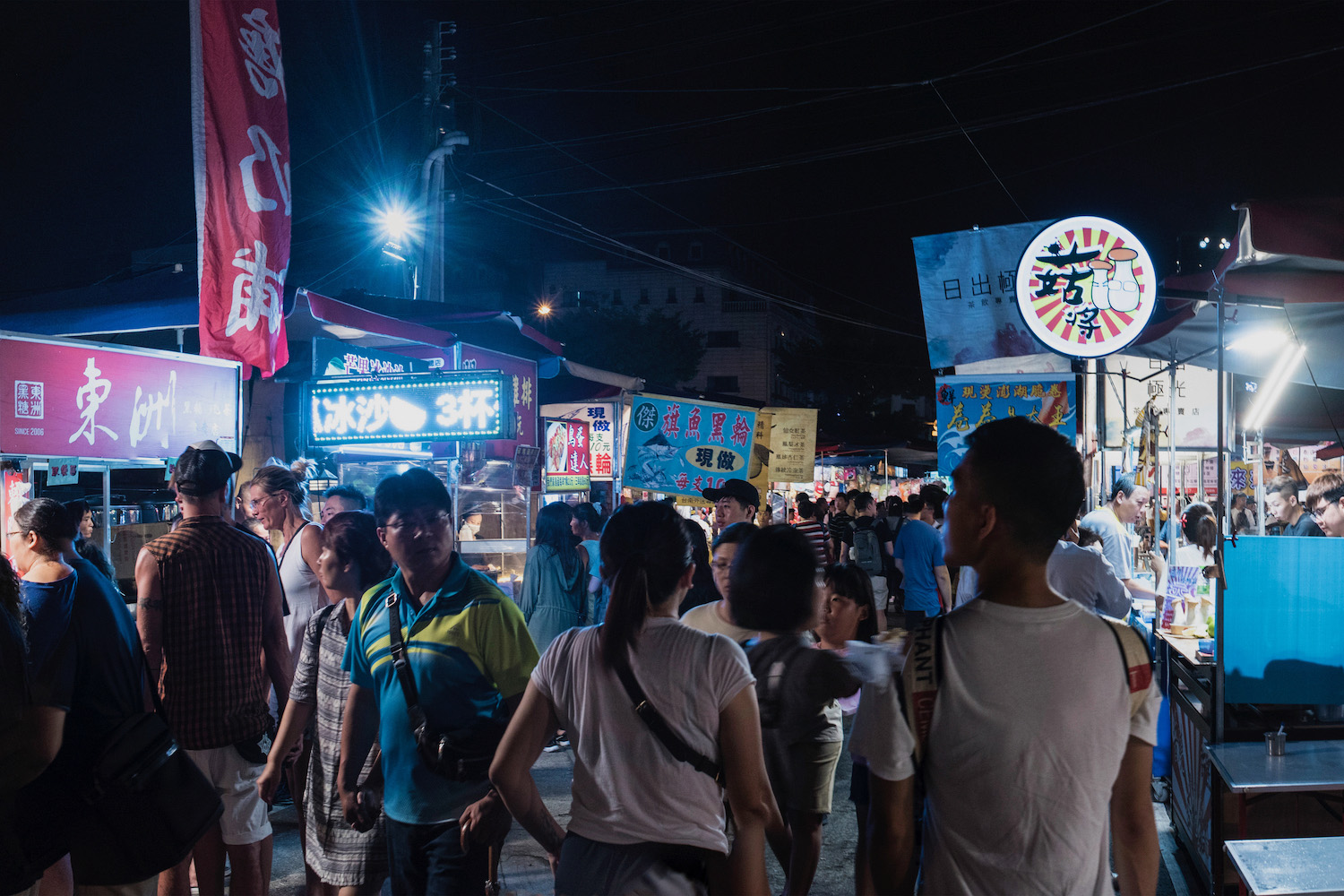 After Sean left, I ascended to the top of Fort Zeelandia, where the view (and the smeared windows through which I viewed it) ever so slightly let me down. I stopped in at a local coffee shop, where I enjoyed a delicious cocktail that mixed espresso and whiskey, and the local "coffin toast" specialty before making my way to to Eternal Golden Castle, where a black swan was swimming in the moat (surrounded, ironically, by white swan boats). Overheated and exhausted, I decided not to wait four hours at the nearby Sunset Platform, and instead headed back to the city center to meet Sean, who told me he felt a lot better. After a quick dinner of fried egg noodle (yi mian) soup at Xiǎodòu Dòuguō Shāo restaurant, we headed to one of Sean's least favorite Tainan night markets, Garden Night Market (Da Dong, his favorite, was closed).
Chimei Museum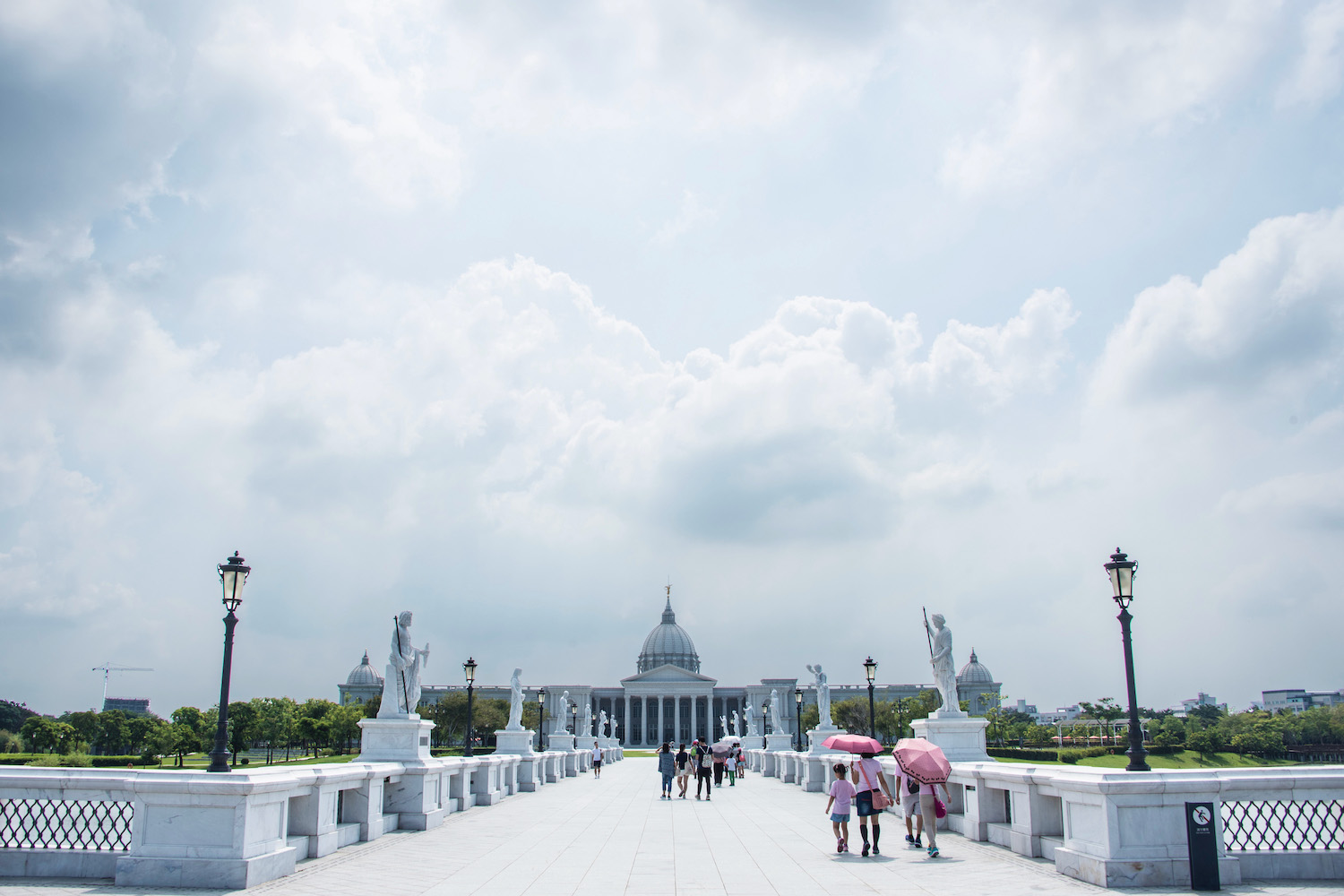 Sunday morning, as our local train headed from Tainan Station toward the distant high speed rail hub that also bears the name "Tainan," I realized I'd made a terrible omission during my Tainan itinerary: I hadn't eaten dan zhai noodles, which are perhaps the city's most famous dish, once. Sean, who'd taken this train to and from his rural home to his city high school, felt wistful as we entered the vehicle. As we stepped off and began our long march toward the European-looking Chimei Museum, which is owned by Tainan's richest man Shi Wen-long, the heat of the day zapped us as quickly as the F-15s flying overhead, no doubt performing a drill to try and send a message to the thugs on the mainland. Inside, the exhibition raised my estimation of Shi's wealth, and of Tainan's, figuratively speaking: Tainan might not be Taiwan's political capital anymore, but Chimei Museum is certainly the island's most conspicuous display of culture.
When to Visit Tainan
It rained for at least the first 12 hours I spent in Tainan, which led me to believe that by traveling there on the second of August, I'd come during the bleakest part of the rainy season. In reality, both Saturday and Sunday ended up being clear (if scorching), so I'm happy to report that if you too plan to travel during the months of July and August, you should have at least a couple of clear days.
On the other hand, while many of the Tainan things to do are rather evergreen, even in the case of rain, I do wish I'd come during a slightly cooler time. Sean tells me that months like April and October are more pleasant and relatively dry, though if you're already in Taiwan (living here like me or just chill in Taipei for a while, as one does), you might consult a weather forecast before taking a trip of the relatively last-minute sort (as one also does) and choose the sunniest weekend you can.
Tainan vs Kaohsiung
I originally thought to entitle this section Tainan vs Taipei, since it seems obvious to compare Taiwan's original capital with its former one. However, provincial Tainan has little else in common with cosmopolitan Taipei, apart from how abjectly sunshine (or a lack thereof) transforms the mood of both cities.
Rather, I see more parallels between Tainan and Kaohsiung, the largest city of southern Taiwan. Although I grew to like Tainan more as my trip wore on, and in equal measure with how far off the tourist trail (which is rather minimally trodden, anyway) I wandered, I do think Kaohsiung is more satisfying during a comprehensive Taiwan itinerary than Tainan. Tainan's slow-burn sights and fickle charm are better for Taiwan travelers (or residents, as the case may be) who are comfortable enough on this island to see—and dig—deeper.
FAQ About What to Do in Tainan
Is Tainan worth visiting?
Absolutely! If my list of things to do in Tainan doesn't convince you of that, I encourage you to speak to any Taiwanese person. Even northerners who hail from Taipei or Taichung love Tainan, for reasons I think are clear by this point.
What is Tainan famous for?
Taiwan is primarily famous for A) its culinary culture and B) the fact that it was once the capital of Taiwan. These reasons are well reflected in the list of Tainan things to do I've presented in this article, and are unavoidable when you visit.
How many days should I spend in Tainan?
This Tainan itinerary is based on the assumption that you will spend 2-3 days in Tainan. However, you can enjoy Taiwan's true capital in as little as a day (a very long day!); you can easily spend a week in Tainan or longer without getting bored. The topic of how many days in Tainan is important, but it's not essential—you can always come back, after all!
The Bottom Line
Once the weather (and my mood) became favorable to exploring Tainan, I quickly went from being ambivalent about (maybe even disappointed with) Taiwan's original capital to being slowly but surely charmed by it. From the eclectic mix of Chinese temples and pre-war Japanese architecture in its immediate center, to the Dutch-colonial flair (but decidedly Taiwanese flavors) of seaside Anping, Tainan Taiwan is a city that demands time—and patience. Still not sure where it fits into your Tainan trip? Hire me as your Taiwan Travel Coach! Once you suss out things to do, whether in this Tainan travel guide or some other way, Tainan is a breeze of a city to explore!