As I sat at Taipei's Songshan Airport last Thursday morning, waiting to board a flight to Kinmen Island, it dawned on me: This would be my first time on an airplane in exactly four months.
A dark feeling came over me. It wasn't fear—certainly not of Covid-19, and not of flying either, apart from the moment the pilot decided to abort our very rough first landing attempt.
It wasn't sadness: It was more complex than that. As I drove away from Kinmen Airport in my rented Toyota hatchback, I wondered if I'd find resolution—or clarity, at least—amid the Southern Min-style houses scattered in villages along either side of the highway.
The Town Around the Tower
The sky over Taiwan's most precariously positioned outlying island was voluptuously overcast. It appeared like it could pour at any moment, and occasionally a few drops would leak out, but the rain never did begin in earnest.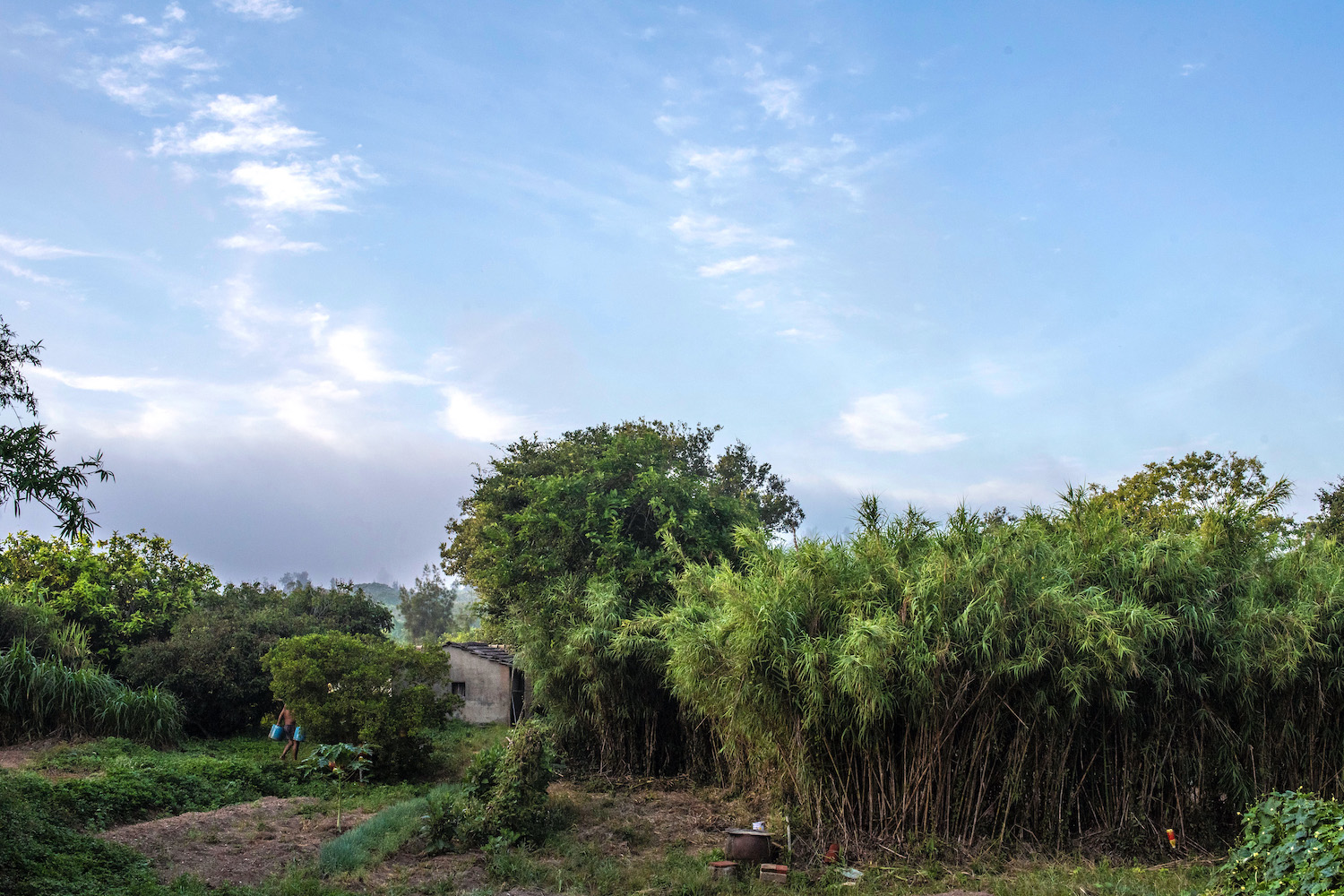 My first stop, after an awkward B&B check-in that stretched my remedial Mandarin to its limits, was early 20th-century Deyue Tower. As I traipsed through the building, built as a decoy to confuse pirates that used to ransack the empty homes of overseas Chinese while they were away, George Michael's "Careless Whisper" played.
I always pay closer attention to my surroundings when I hear this song, which was #1 on the Billboard charts the day I was born. As the details of Kinmen Island were concerned, Shuitou Village (the town in which the tower sits) was like a pastoral postcard, a silent world of abandoned ploughs in bamboo-fenced fields—the swallowtail appearance of the roof tiles' eaves was as close as the place came to animal life.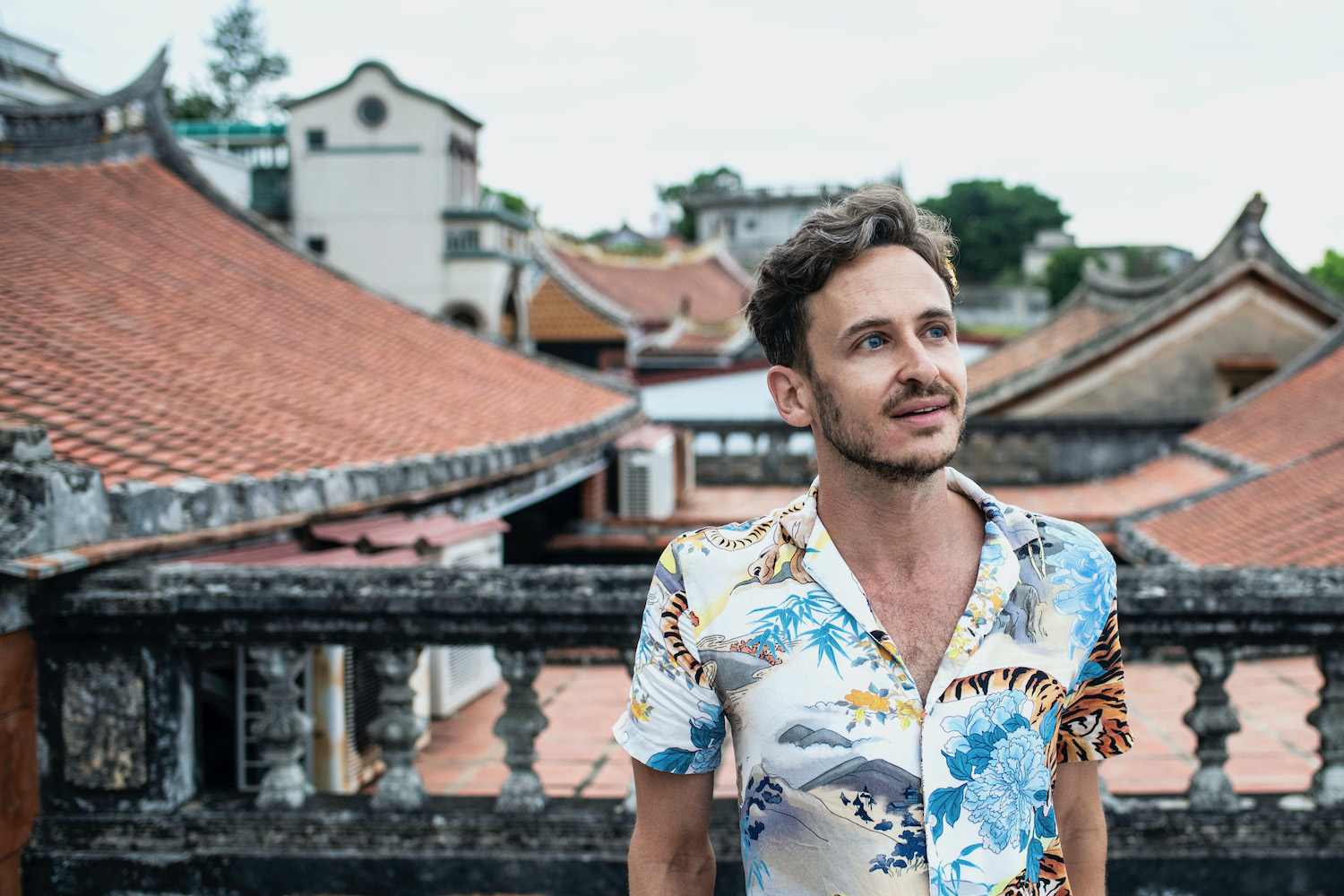 At least this was my impression until I passed a trio thirty-somethings smoking cigarettes beside their parked motorcycles, speaking in a macerated vernacular that wouldn't have sounded out of place amid Beijing's hutongs. My first impression of Kinmen was that it felt like China, but just as sadness was too simple a descriptor for the state of my emotions, these islands demand nuance.
Without a Lazy Susan
As you yourself will see if you visit the so-called "Eight Two Three" Museum near the center of the larger Kinmen (pronounced, as anyone who reads Chinese will tell you, with a "J" instead of a "K"), a cursory examination of local history shows just how ridiculous it is to characterize the islands as Chinese. Among other atrocious consequences of the West's bungled interactions with China over the decades, Kinmen suffered relentless bombardment in the latter months of 1958 (starting, as you might have guessed, on August 23), in the wake up America's foolish efforts to appease the PRC.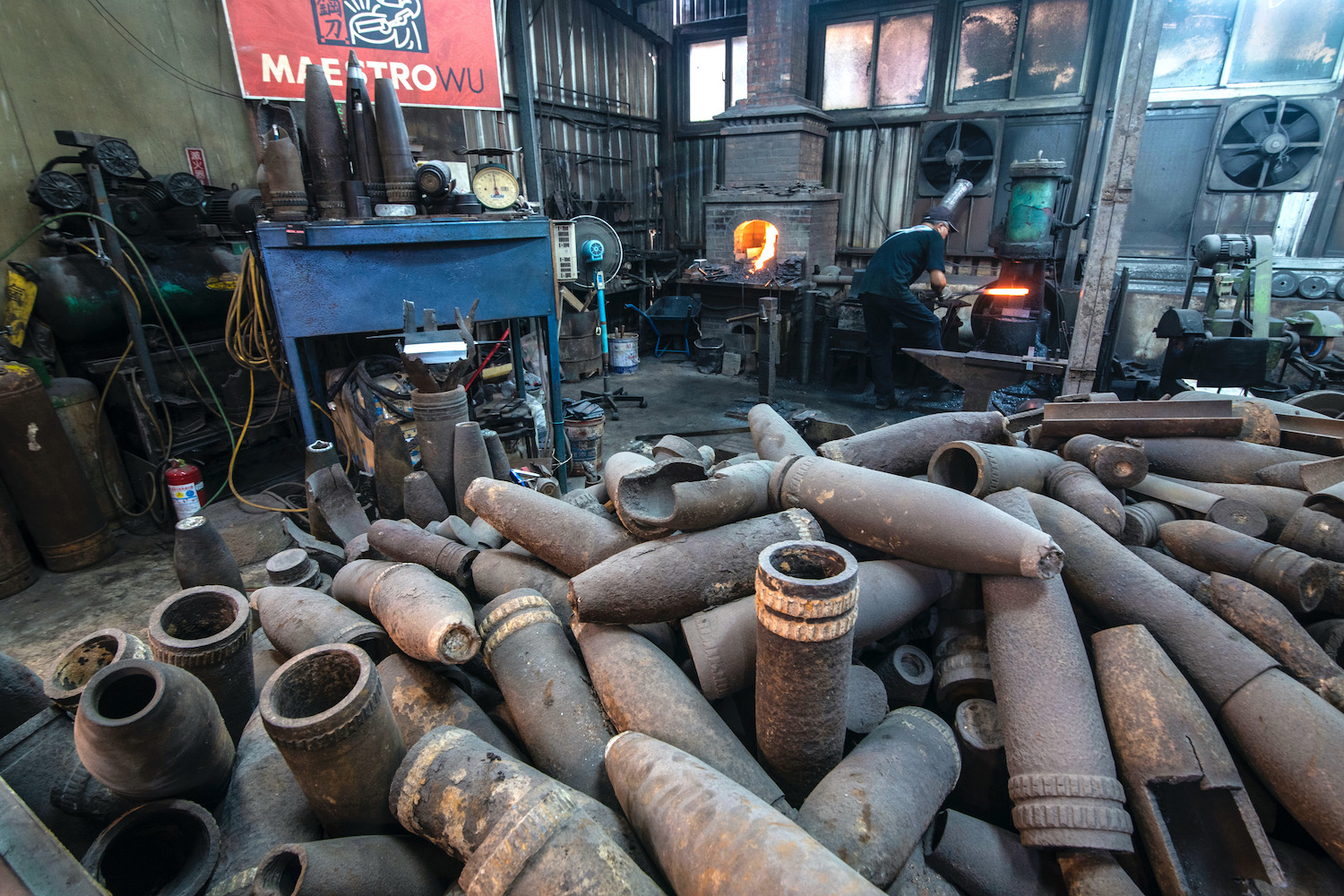 Which is not to say the story of Kinmen Island is a tragedy—far from it. Its famous knives (which, along with peanut candy and a locally-made spirit I never got to try due to a lack of parking at the factory, is the island's top souvenir) are made from spent casings of propaganda shells, as you yourself will see if you visit Maestro Wu's Knife Emporium.
Nor is it to say that every aspect of traveling here is inspiring, or even tolerable. Finding food, for example, proved especially difficult; a large majority of restaurants clearly existed to serve large tour and family groups, with not a single table equipped to seat less than six, or without a Lazy Susan.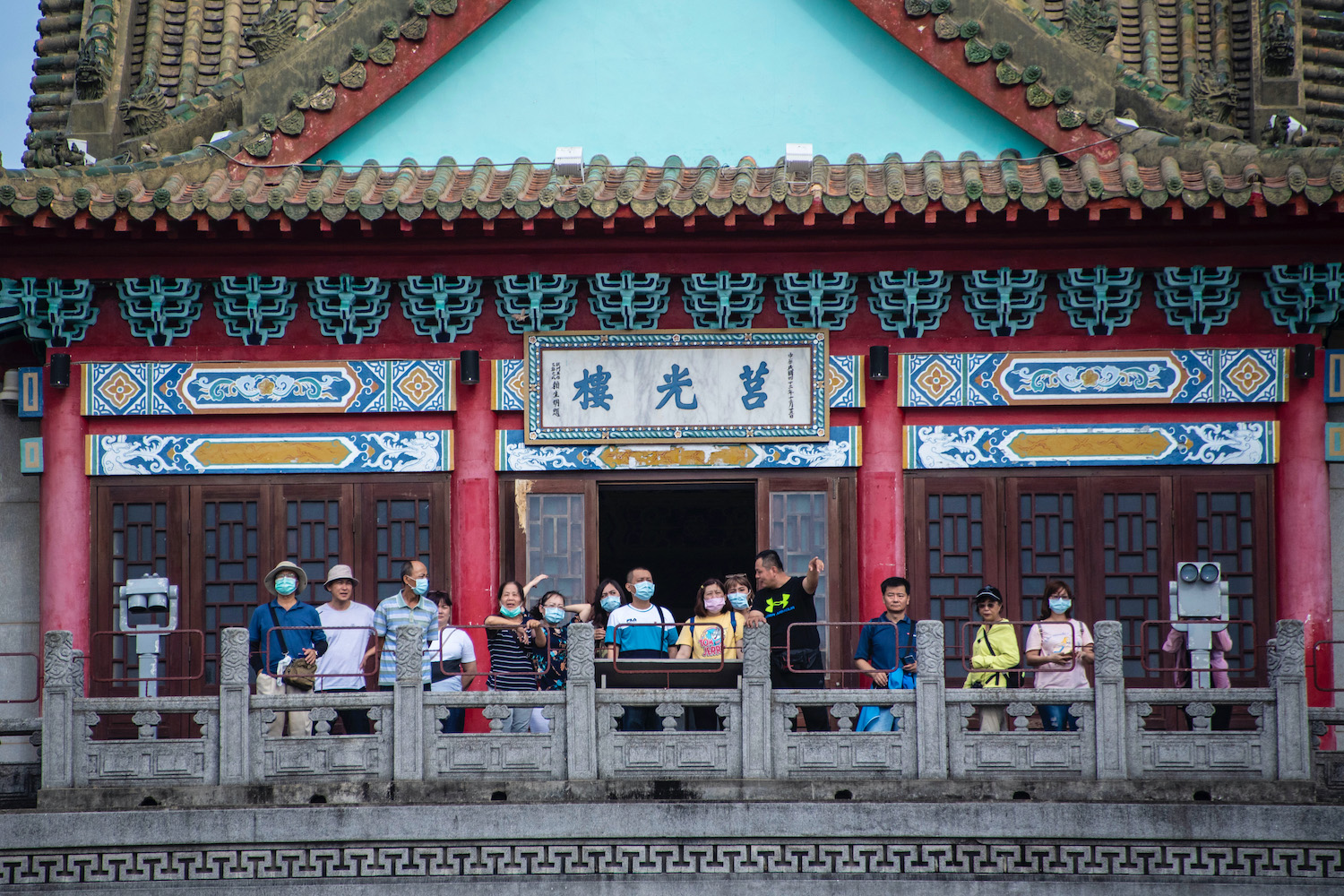 When I finally did sit down for my first proper meal (on Friday afternoon—I subsisted exclusively on 7/11 grub on Thursday), it was opposite a nosy group of aunties from Taichung. After forcing me to speak with them in Chinese (I didn't mind this, as my oyster soup was not near as delicious as the promotional materials for the restaurant led me to believe it would be), they criticized the way I held chopsticks, and the fact that I preferred to wait for my food to cool before shoveling it (improperly, according to them) into my mouth.
New Emotion
This is to say that in the Kinmen Islands, I myself was the attraction on more than one occasion. That evening, waiting fo low tide to expose the walkway leading to Jiangungyu Islet, a local couple literally stopped in their tracks when they saw me walking down the slope.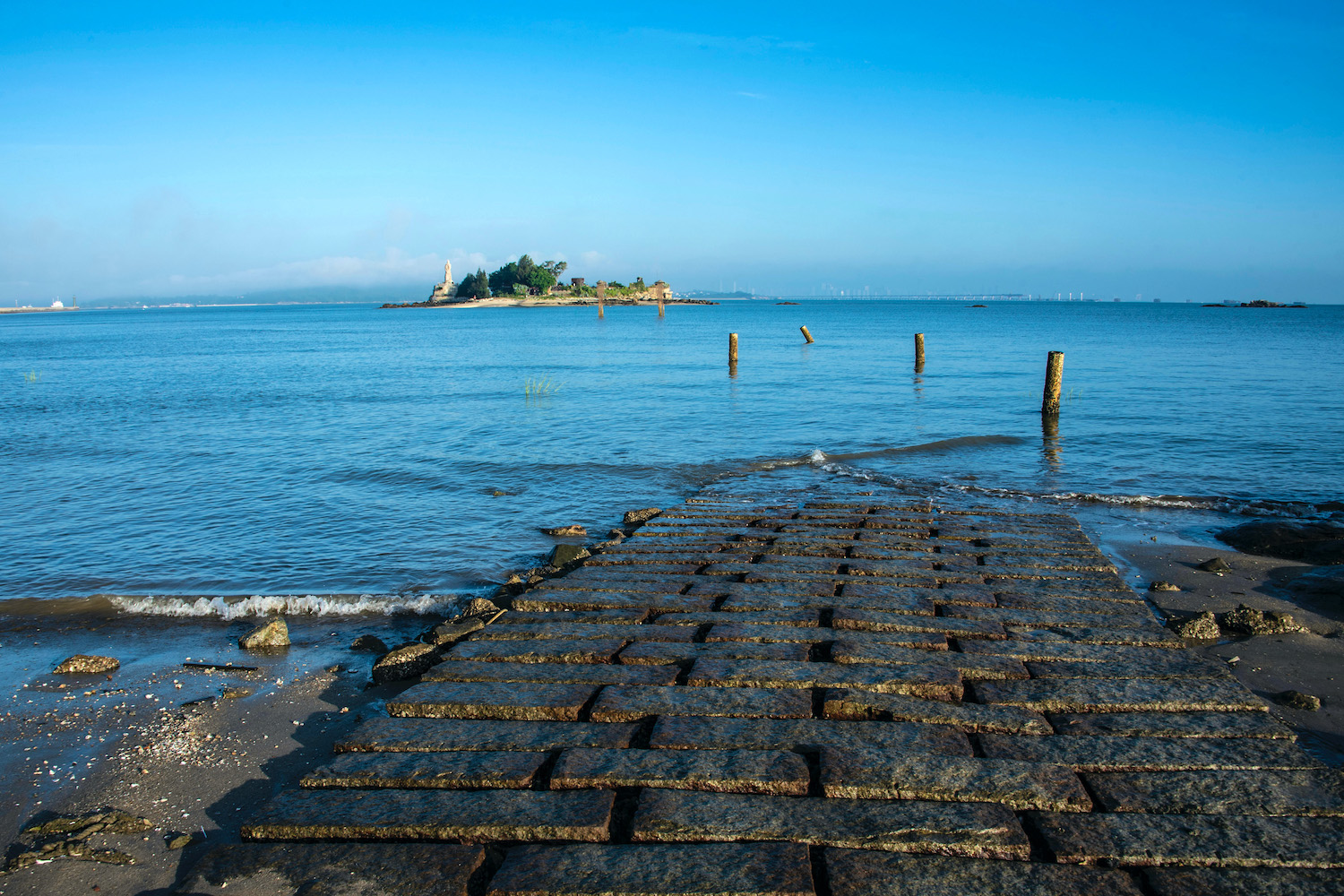 For my part, I kept my back to them, not unlike the statue of Koxinga, a 17th-century Ming loyalist who faces the Xiamen skyline in perpetuity from his perch. It reminded me not only that stubbornness can sometimes be a virtue, but that I needed once again to resist the temptation to characterize Kinmen as being like China.
I would return here—to the islet—early Saturday, after the sky over the islands cleared in a meaningful way for the first time on my trip. The tide still hadn't receded (or maybe it had, before cycling completely back), but I wasn't bothered: The sun sparkling on its surface injected a new emotion into my experience.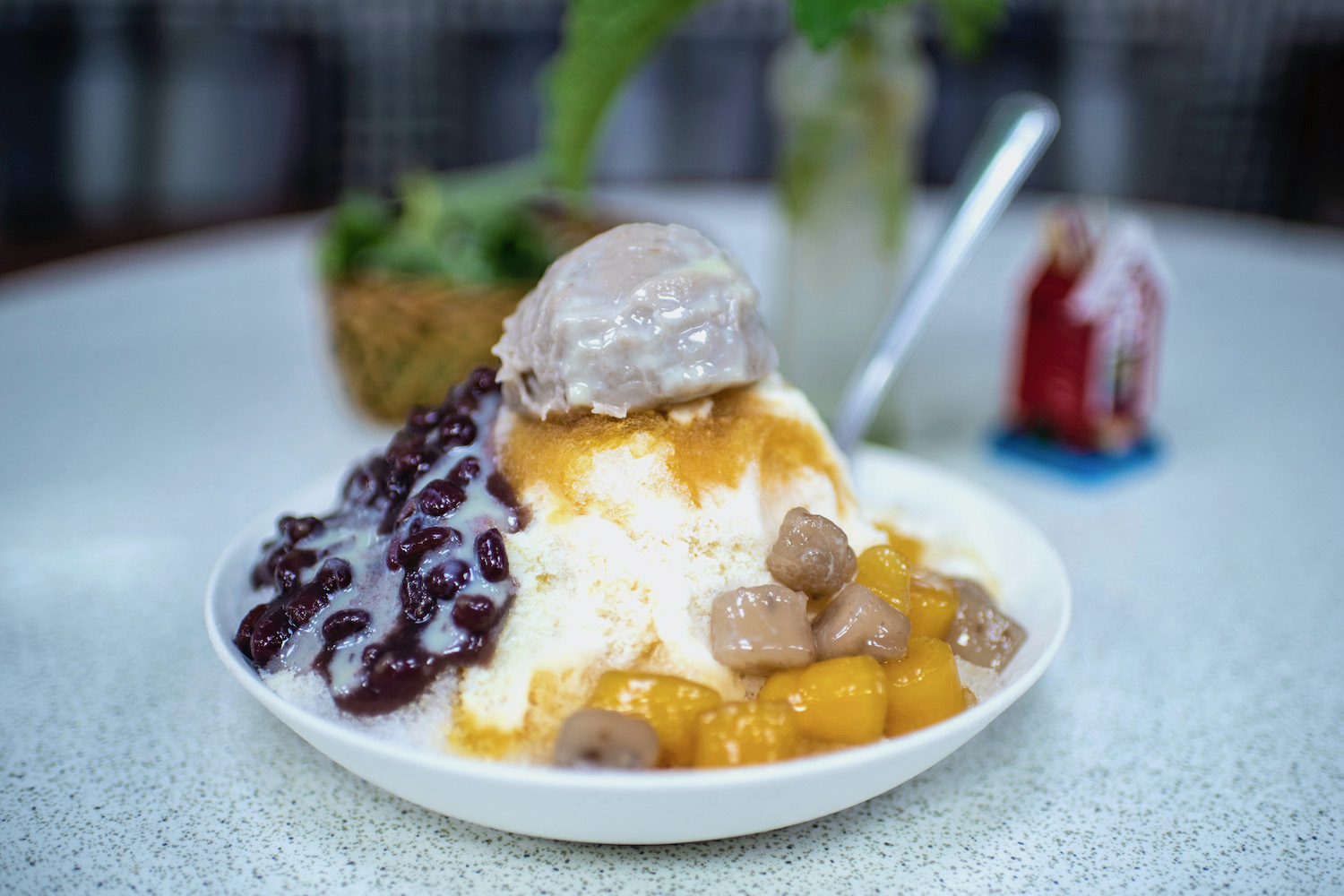 This was timely, given that I'd be spending the day on the smaller of the two Kinmen Islands, which was even closer to China than where I was now. As the decrepit ferry left the port, I wondered whether any of the experiences I'd soon enjoy would live up to the morning's foreshadowing.
The World in 2020
Sometimes, I struggle to communicate negative or even neutral information without coming across as a complainer. Little Kinmen is home to a scattering of forts, temples and cow-filled fields, and a network of bicycle trails (but not bike rental shop, at least that I could see).
I still considered the sojourn worthwhile, if only for my late breakfast of foods made from taro, which I ordered exclusively by pointing to photos on the restaurant's Google Maps page. None of it was gourmet, but it did fuel me up for my 40-minute walk back to the port, a journey that would've taken 10 by bike if I'd had one.
My return to the larger Kinmen Island almost didn't happen: The ferry attendant insisted I put on a mask; I hadn't bothered to bring mine with me, as no one had asked me to don one a single time during my short stay in the islands. She relented—she didn't put up much of a fight, to be fair—and it illustrated the overarching victory of my having flown to Taiwan's final frontier in the first place: Forgetting, for the better part of three days anyway, what an abject hell the world in 2020 is.
Other FAQ About Visiting Kinmen Island
What is Kinmen known for?
Kinmen is known primarily for being the last piece of Taiwanese territory before mainland China, and for the battle fought there decades ago, which reaffirmed Taiwanese sovereignty over the islands. Among travelers, it's known for Min (Southern Chinese)-style houses.
Is Kinmen worth visiting?
The Kinmen islands are absolutely worth visiting, assuming you're on a relatively long first trip to Taiwan, or are returning and don't need to spend time in more perfunctory destinations on the main island. After flying in from Taipei's Songshan Airport, you can see most of what the islands have to offer in 2-3 nights or less.
How do I get from Taipei to Kinmen?
The only way from Taipei to Kinmen is by plane. The good news, whether you fly on EVA Air or Mandarin Airlines (the domestic subsidiary of China Airlines), there are plenty of flights each day, and prices are relatively low. Sit back, relax and enjoy your flight to Kinmen!