Back before I lived here (which is to say, the period when I was still taking my earliest trips to get to know the country), I found myself disappointed by Taiwan trip ideas I'd find online. While well-intentioned, they seemed either to be hopelessly vague, or to be so specific to be functionally useless.
What I've attempted to do over the next several paragraphs is to straddle that divide. I've provided broad outlines of amazing Taiwan trips you can take, and filled them in only with as much detail as you need to curate and customize your own personalized itinerary therein.
To be sure, I've been specific when necessary, such as my recommendations for where to go in Taiwan and how long to remain on the island to achieve certain aims. The rest—and this is very much by design—is up to you. I think you'll soon thank me for the freedom I've provided you!
What Constitutes Taiwan's "Tourist Trail"?
If we're simply focusing on popular places to visit in Taiwan that the majority of travelers visit on their trips, I would characterize the Taiwan tourist trail as comprising the following:
Taipei: Taiwan's vibrant capital, plus day trips to nearby destinations like Jiufen and Keelung
Sun Moon Lake: The most beautiful lake of Taiwan, a hub of aboriginal culture (and a great reason to visit underrated Taichung).
East Coast Scenic Route: A natural paradise, from Hualien and Taroko Gorge in the north, to Kenting National Park in the south.
Kaohsiung: Taiwan's gritty southern metropolis, which is also a great vantage point for exploring the former capital of Tainan and the tea fields of Alishan.
Throughout the next several sections, of course, I'll be mentioning (and, when possible, linking to content about) destinations and experiences that far transcend typical Taiwan tourist attractions.
Classic Taiwan Trip Ideas
3 Days in Taipei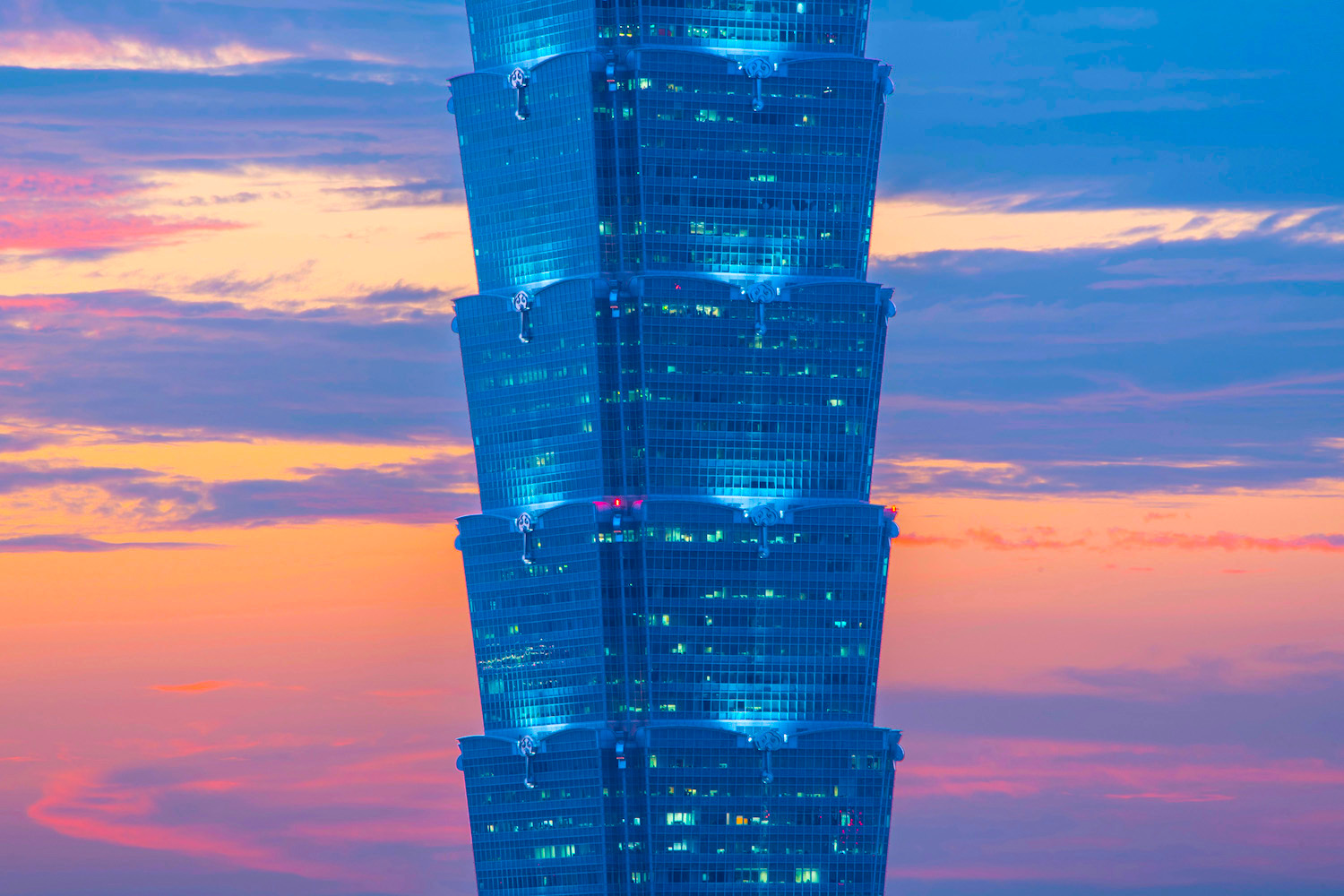 How many days in Taipei should you spend? That's up for debate (certainly for me—I decided to move here!), but I'd say three days in Taipei is a good place to start, even if that ends up comprising the entirely of your Taiwan trip. Devote a day to typical Taipei sightseeing like Taipei 101 and Chiang Kai-Shek Memorial Hall, spend another day eating your way through Yongkang Street and the Raohe Night Market and then take a day trip to Jiufen, Keelung or Yangmingshan National Park.
Taipei and Kaohsiung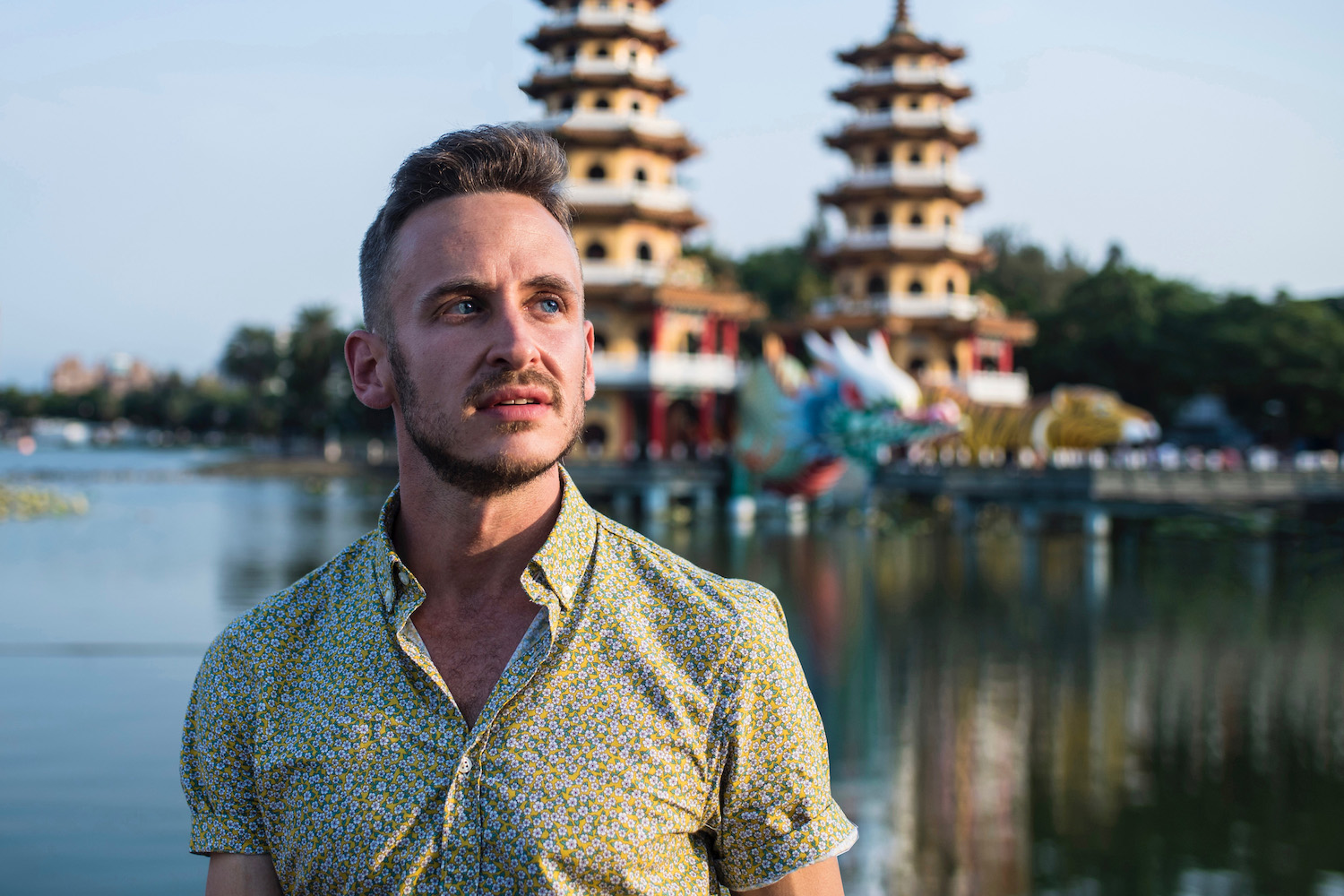 Taiwan is more than just its cities, but if you only have 4-6 days on the island, you won't be able to see much more than them. On the other hand, if you add 2-3 days in Kaohsiung (the hub of southern Taiwan) to your 3-day Taipei adventure, you can tack a day trip to the magnificent Fo Guang Shan Monastery onto your exploration of the city center, which includes highlights such as the Cijin Historical District and the Tiger and Dragon Pagodas near the Zuoying High Speed Rail Station.
One Week in Taiwan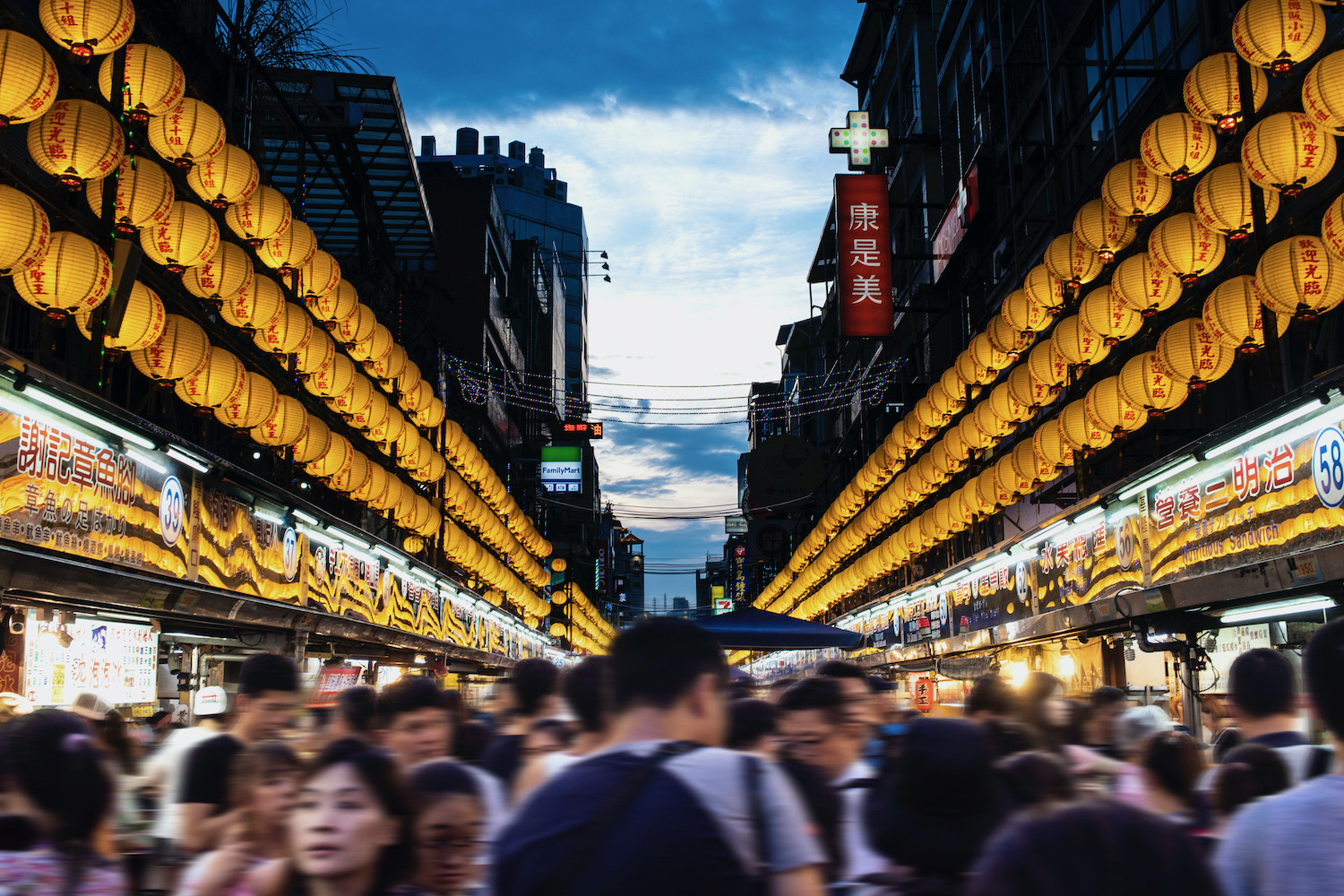 Speaking of Taiwan's futuristic high-speed rail network, it's one of the ways you might string together a week in Taiwan, which can see you visit the cities of Taichung and Tainan between Taipei and Kaohsiung if you want to take a more urban approach. Another way to approach this popular Taiwan trip idea to it rent a car and drive east from Taipei, stopping in the city of Hualien (and at natural attractions like Taroko Gorge and Kenting National Park) as you loop clockwise around the island, ending in Kaohsiung.
Two Weeks in Taiwan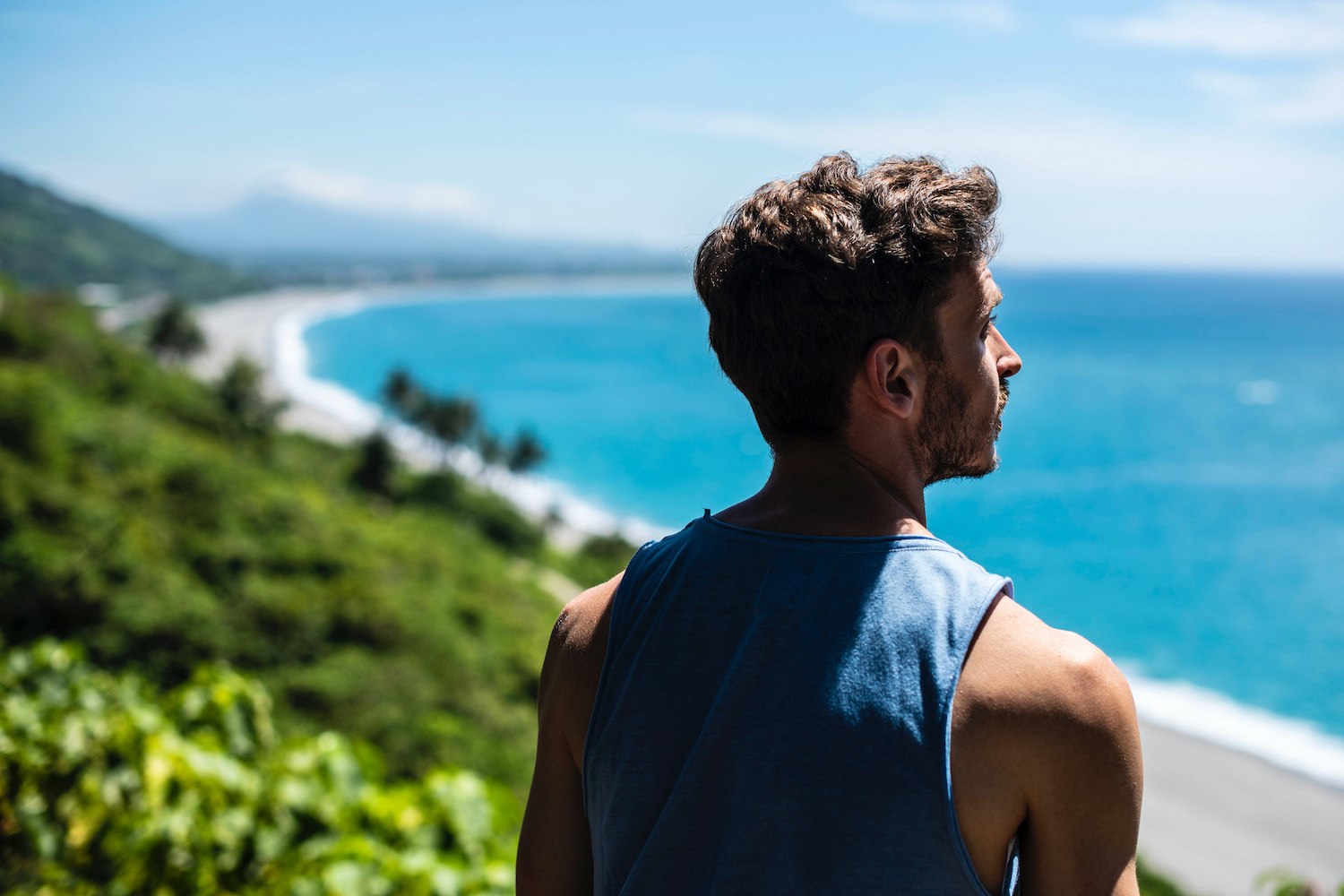 If you're able to double the amount of time you spend in Taiwan from a week, you could flesh out what you would've done in a week. Traveling by train down the west coast, this might include adding an excursion to Sun Moon Lake from Taichung, or stopping in Chiayi (and the nearby tea fields of Alishan) before continuing to Tainan and Kaohsiung. If you're headed east by car, on the other hand, you can expand your 2 weeks in Taiwan to include Yilan the the Qingshui Ciffs, as well as underrated Taitung and stunning Taimali Beach.
Taiwan Road Trip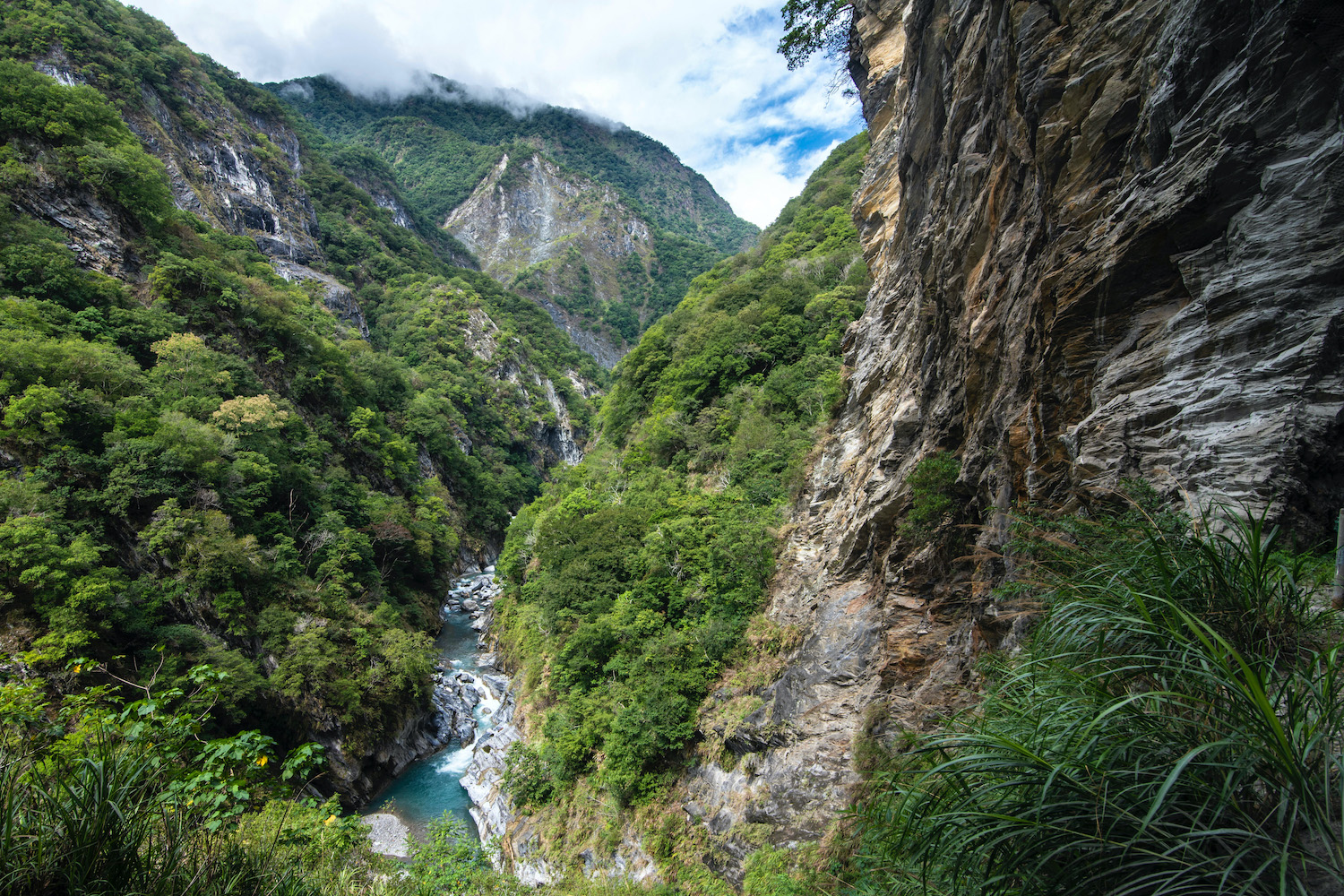 Assuming the thought of driving in Taiwan (REMINDER: you'll need an International Driving Permit or IDP!) doesn't intimidate you, having a car for the entirely of your time in Taiwan is the best way to discover the country. This is helpful not only for a Taiwan road trip on the East Coast; driving to places like Alishan and Sun Moon Lake is a lot easier than going by publish transport. Moreover, apart from outlying islands like Orchid Island, Green Island and Penghu, having wheels allows you to go anywhere in Taiwan, including stunning Quanhua Temple in Miaoli County.
Other Things to Do in Taiwan
Beyond the destinations and experiences I've listed over the last several paragraphs, there are many niche trips to Taiwan you can take. Cycling in Taiwan, for example, is becoming world-famous; most of the country's roads and highways (as you will learn intimately if you end up renting a car) are bike-friendly, which is somewhat puzzling to me as a cyclist, but also someone who hates biking up massive hills. Go figure!
Taiwan is also the only country in Asia where gay marriage is legal; Taipei is one of the premier gay cities of the world. Whether you simply want to visit Taipei Gay Pride, or to explore the country (the rainbow-flag flying parts of it and elsewhere) once the music stops at the last pride party, Taiwan is an incredible destination for LGBTQ+ travelers—especially if you trust this particular gay traveler to plan out your Taipei pride itinerary!
Commission a Custom Taiwan Itinerary
The bad news? Planning a trip to Taiwan can be a nightmare, particularly if you're dead set on creating an itinerary that's dreamlike. The good news? I have the experience traveling in Taiwan and the Type-A personality to map out your trip in a way that's both universal (you won't miss out on anywhere that's a "Must See") and totally customized to your travel preferences, right down to the places you eat and sleep.
Click here to learn more about my custom Taiwan itinerary service, which has helped dozens of Taiwan travelers avoid disaster—and indeed, to find paradise on the island formerly known as Formosa. After Skyping or FaceTiming for an to an hour, I'll craft an organized, day-by-day trip plan for you, with personalized recommendations for lodging, transportation, meals, activities and more. Think of me as your Taiwan concierge!
Other FAQ About Taiwan Trip Ideas
Which part of Taiwan is the best?
Taiwan is such a diverse country, in spite of its small size, that it's difficult to say which part of the country is best for tourists. Some travelers prefer the cosmopolitan convenience of Taipei and the huge number of day trip destinations accessible from the capital, while others love the lushness and dramatic scenery of the East Coast Scenic Route.
What do people do when they travel to Taiwan?
Trips to Taiwan are as diverse as the people who take them. While some travelers eat their way through street food markets in Taipei and Kaohsiung, others hike, mountain climb or cycle. Really, traveling in Taiwan is as much about what the country has to offer as it is about what you want to do.
How long does it take to see everything in Taiwan?
If you wanted to visit all destinations on the main island of Taiwan, plus outlying islands like Kinmen, Penghu and Orchid island, you would need at least a month. However, if you're content simply to explore Taiwan's main island, you can see most of what there is to see in about two weeks.
The Bottom Line
Whether you follow one or more of my Taiwan trip ideas exactly, or simply use the information I've provided as an outline for an itinerary of your own, your next trip to Taiwan starts here. Provided you play your cards right, shorter trips like explorations of Taipei and Kaohsiung can allow room for just as much discovery and transcendence as longer forays around the island, whether you travel by train and focus on the urbanized west coast, or rent a car and drive along the scenic east coast. Still aren't sure you've right-sized your next trip to Taiwan? Commission a custom Taiwan itinerary—and let me sweat the details!