Having lived in the city for more than a year now, I've come to think of Taipei in a very simple way. I didn't always feel this way, however—it was quite the opposite, when I used to come here as a visitor—so I know exactly the headspace you're in right now.
Over the next several paragraphs, I'll break down essential Taipei attractions, experiences and excursions for you, and then explain how to assemble these smaller parts into an executable whole. To this end, I'll discuss the topic of how many days in Taipei you should spend—I have a feeling that's why a lot of you are here.
Finally, I'll explain how Taipei can (and, in my opinion, should) fit into the rest of your trip to Taiwan, whether you plan it yourself or hire me to do so. But enough with introductions—let's get into the meat of my Taipei travel guide!
Where to Stay in Taipei
I'll get to some awesome things to do in Taipei in just a moment, but for now, let's discuss a more fundamental topic: Where to base yourself in Taipei. In general, when I travel, I prefer to stay in hotels over Airbnbs—not in Taipei, or Taiwan in general. While luxury Taipei properties such as W Taipei and the Mandarin Oriental are worth their hefty room rates, I find most travelers get a better location at a fairer price in an Airbnb.
To be sure, many of the best hotels in Taipei aren't all that convenient, in addition to being overpriced and under international standards of quality and style. As far as where to choose an Airbnb, I'd say that anywhere near lush Da'an Park is good—the residential neighborhoods of Da'an and Zhongzheng districts are tranquil, urban oases just steps from public transport. Some travelers also like staying near Ximen station, though I find the Wanhua district a bit busy for my taste.
My Favorite Things to Do in Taipei
Walk the Tourist Trail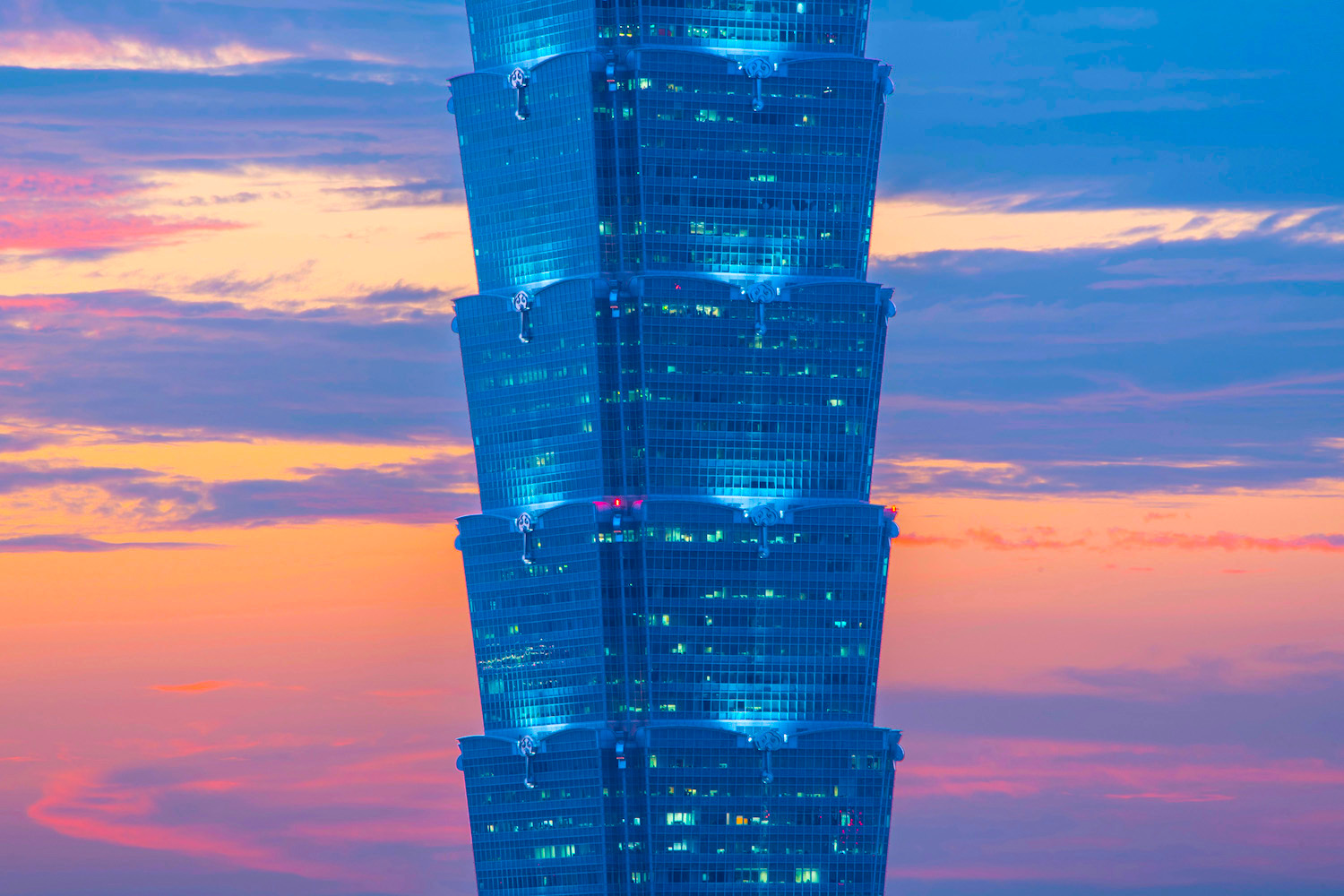 Although the list of Taipei tourist attractions is neither as long nor as well-defined as what you find in other Asian capitals, there are nonetheless some must-sees. A great touristic day in Taipei might see you start at Chiang Kai-Shek Memorial Hall, for example, then head down Xinyi Road (potentially stopping for a lunchtime stroll through Da'an Park) en route to Taipei 101. At sunset, hike up Xiangshan mountain for a panorama, then enjoy nighttime at the Ximengding pedestrian area.
Head off the Beaten Path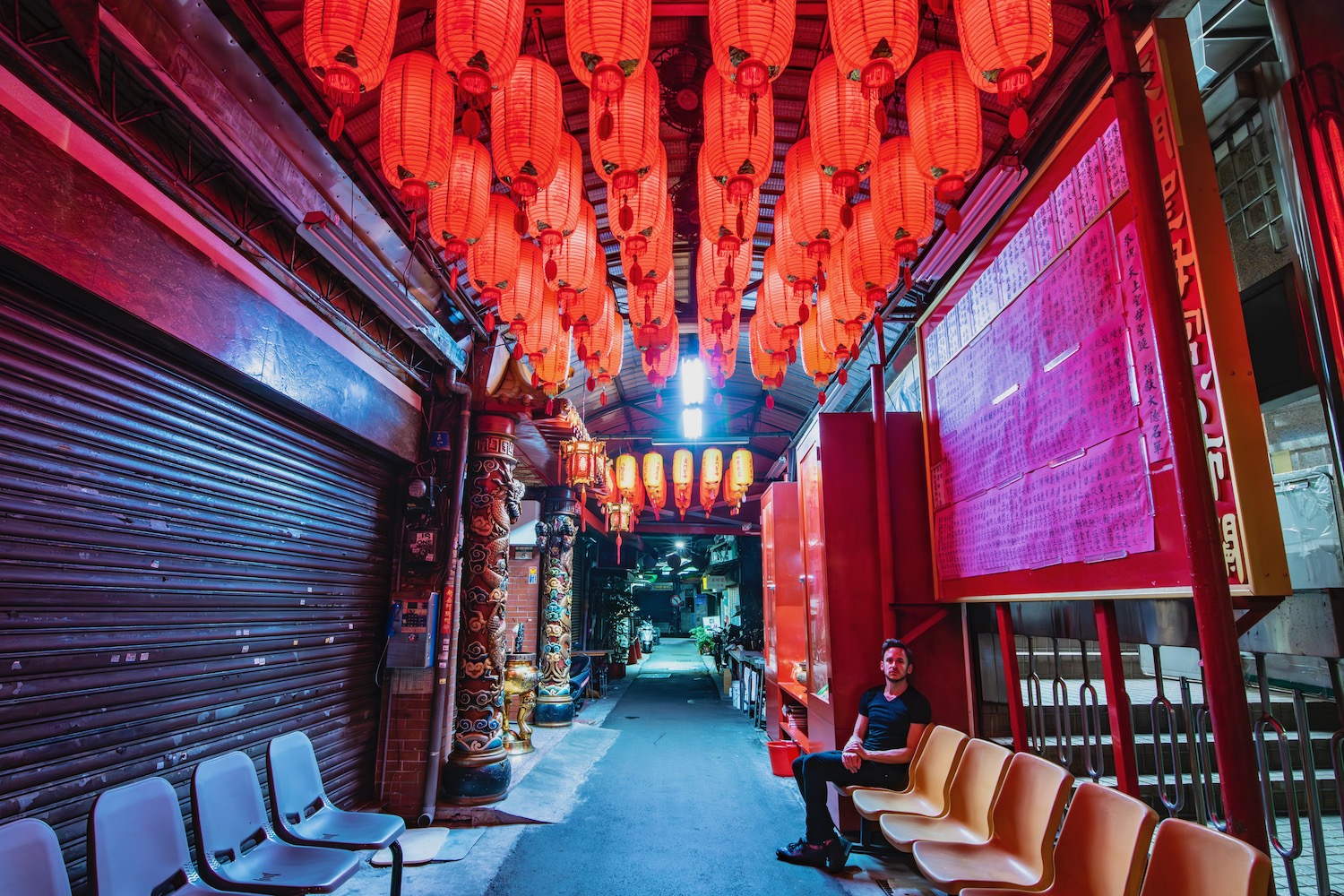 Of course, many of my favorite things to do in Taipei are far from mainstream. For example, I love exploring secondary and tertiary Taipei temples, from those in the city center like Bao'an Temple, to Guandu Temple, which sits farther north. Other travelers might head to Tamsui, which is home not only to the famous sunset spot of Tamsui Fisherman's Wharf, but also the picturesque Tamsui Old Street. Yet another unique option is to visit the hot springs area of Beitou.
Eat Your Weight in Xiaolongbao (and Other Food)
Whether you prefer to eat when it's light out or feed yourself in Taipei night markets, this section is for you. A major Taipei food area is Yongkang Street, which is home not only to the original Din Tai Fung, but dozens of other spots to eat Xiaolongbao (and the less famous but equally delicious Niu Rou Mian, or Taiwanese beef noodle soup). When it comes to night markets, the most famous one is Shilin Night Market north of the city center, but I also love Raohe Street Night Market in Songshan and Guting's Shida Night Market.
Gain Some Perspective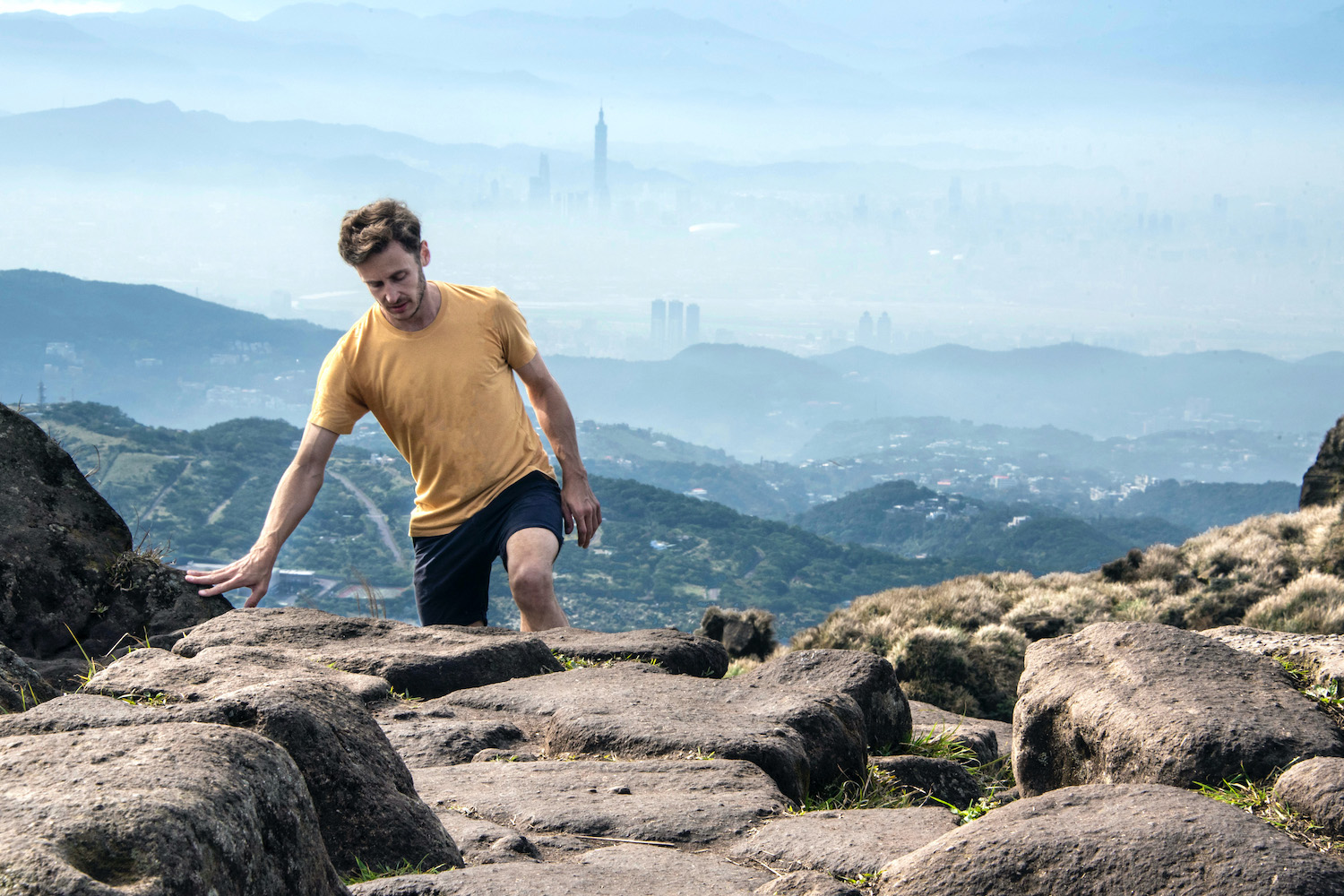 In addition to Xiangshan (aka Elephant Mountain), which I mentioned above, one of my favorite things to do in Taipei is to hike, whether simply to get a great view (as is the case from Seven Stars Peak in Yangmingshan National Park) or to get a workout, as is the case with many hikes near Maokong near Taipei Zoo. Furthermore, I've become fond of different Taipei viewpoints, such as Bishan Kaizhang Shengwang in Neihu and Lao Di Fang, where you can watch planes land at Songshan Airport.
Get Out of Town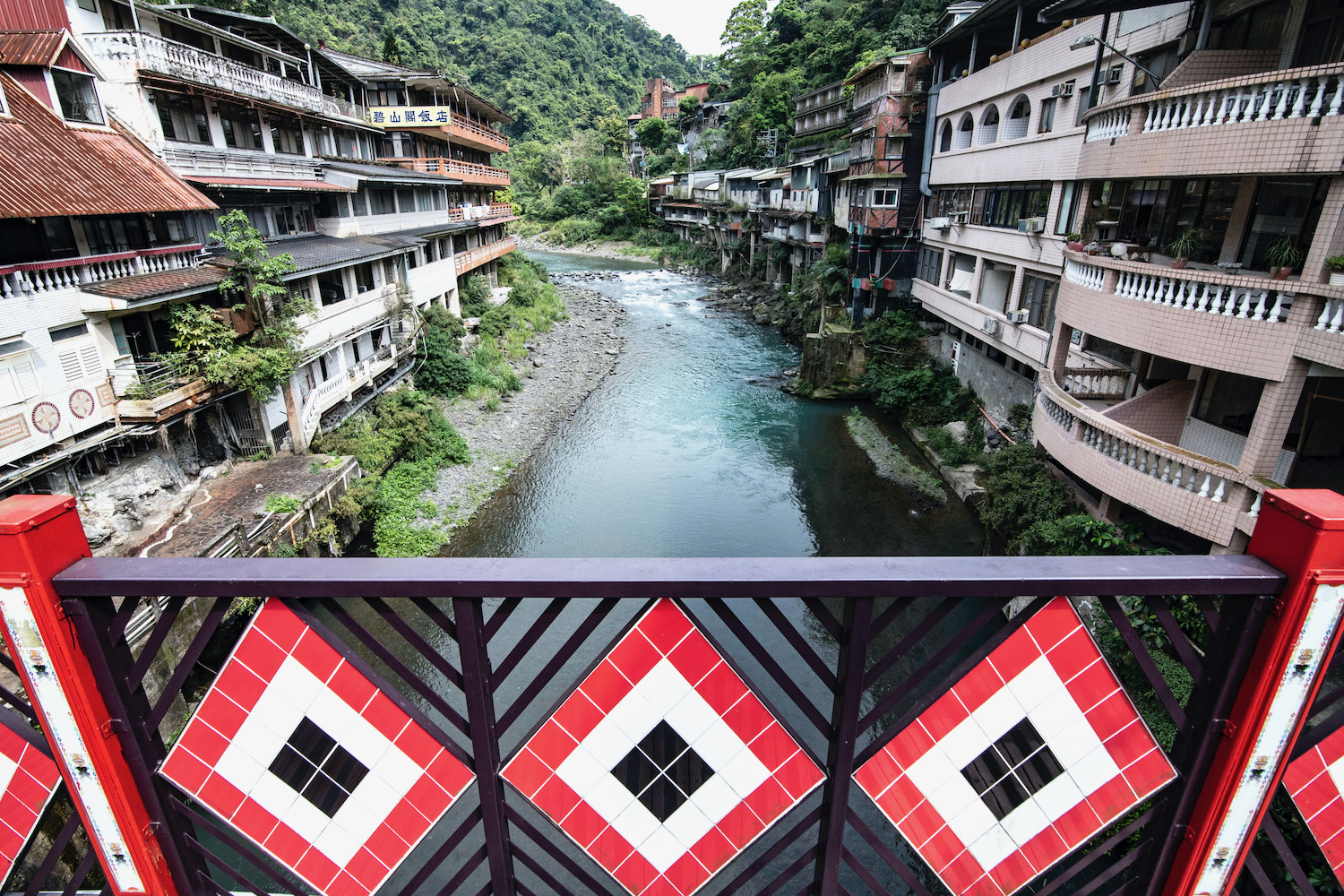 Assuming you haven't already checked out my article about day trips from Taipei (and haven't just clicked it now), I'll briefly outline some of my favorite excursions here. Broadly speaking, these include mainstream options and more alternative ones. The vast majority of travelers choose the former fork in the road, heading northward to Keelung or Jiufen, whose respective highlights are Miaokou Night Market and Jiufen Old Street. More unique options include the aboriginal town of Wulai, south of Taipei, and Quanhua Temple in rural Miaoli County.
How Long Should You Spend in Taipei?
As a blogger, I base some of my content strategy (OK, a lot of it) on what people are searching—literally thousands per month want to know how many days in Taipei they should spend, and that's just in English! This is a topic I've thought a lot about anyway, particularly since the beginning of the coronavirus crisis, which has seen me stranded in Taiwan (and mostly Taipei) for nearly three months now.
Assuming you cherry pick from among the things to do in Taipei I've listed, and can decide on just one (or maybe two) day trips, I'd say most travelers can get by with three days in Taipei. This gives you one day on the tourist trail, one day to enjoy peripheral city-center activities and one day to get out of town. Note that if you don't plan to travel much (or at all) in Taiwan outside of Taipei, it might make more sense to spend longer in the capital.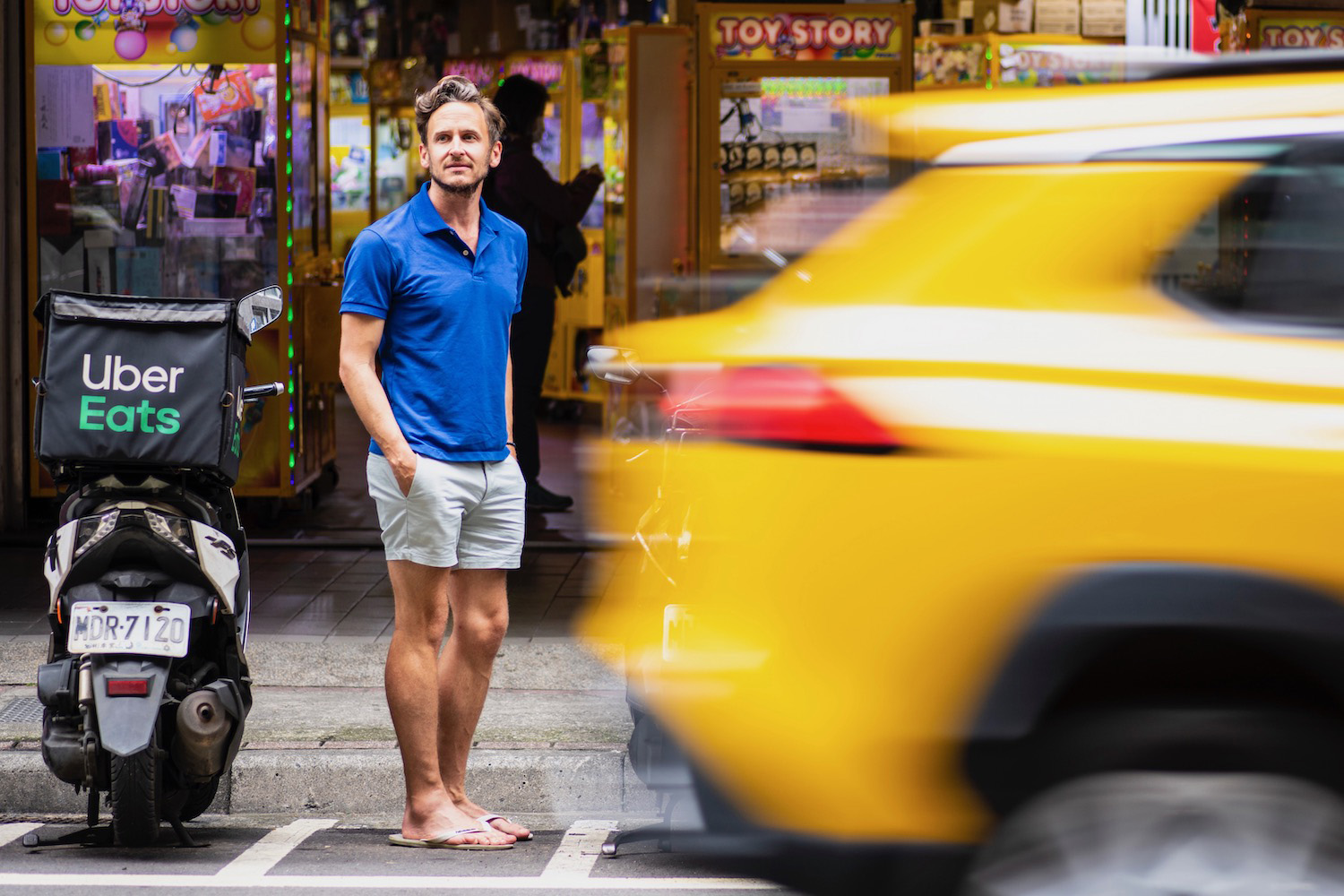 Where to Go in Taiwan (Besides Taipei)
After you check out the post I've written about the Taipei vs Kaohsiung debate, consider some of the other awesome Taiwan destinations you might visit on your trip:
Tainan
Hualien and Taroko Gorge
Kenting National Park
FAQ About Things to Do in Taipei
Is Taipei worth visiting?
Absolutely! Whether for attractions like Taipei 101 and Longshan Temple, the food and fun sights of Raohe Street Night Market, or opportunities for urban hiking like Xiangshan Mountain and Yangmingshan National Park, Taipei is one of Asia's best cities.
What is there to do in Taipei on Saturday?
If you've planned any excursions off Taipei's beaten path (for example, to Hongludi temple in Zhonghe district), I'd recommend doing these on Saturday. Taipei's top attractions, such as Chiang Kai-Shek Memorial Hall, will be crowded with Taiwanese tourists on the weekend.
What else is there to do in Taipei?
Taipei presents options for endless discovery. Once you finish with all the things to do in Taipei I've recommended here, explore outward and onward, whether you visit the National Palace Museum in Shilin, or do secondary hikes, such as to Guanyin Shan in New Taipei City.
The Bottom Line
If you were feeling overwhelmed about the wide variety of things to do in Taipei when you arrived here, to my Taipei travel guide, I imagine you're feeling a lot better now. I've not only broken down Taipei attractions and experiences into clear categories, but I've explained how to assemble them into an actionable Taipei itinerary, regardless of how many days in Taipei you end up deciding to spend. Moreover, I've placed Taipei in the greater context of your trip to Taiwan (whatever form that ends up taking), so you'll know where to head afterwards, assuming you have more than a few days in Taiwan. Can you taste the xiaolongbao now?