My journey from Taipei to Sun Moon Lake technically began with a day and night in Taichung, which you can read more about here. This post picks up about an hour after I drove away from the car rental counter at Taichung Bus Station, when the peculiar green of the lake first caught my eye.
The beauty struck me (and will strike you, should you come) out of nowhere. I was less than a minute, to be sure, from parking at Wen Wu Temple, where the first or several benign (but persistent) Falun Dafa spokespeople to accost me that day asked me to sign her petition.
The view from the temple's aptly-named Skydeck was fantastic—or at least it would've been, had the sun not been burning as harshly through the hazy spring sky as it was. On my way down, I stopped to admire the detail of its various carvings, and the jade-toned marble into which expert craftspeople had hewn them.
Mouth of a Dragon
I'd gotten my first view of Ci-en Pagoda, which is located on the other side of the lake from Wen Wu, through the mouth of a dragon near the temple's base, not from where Falun Dafa was set up. It had been almost imperceptible from that distance, but it was massive when I found myself beneath it, after having scaled a kilometer-long path through a bamboo forest.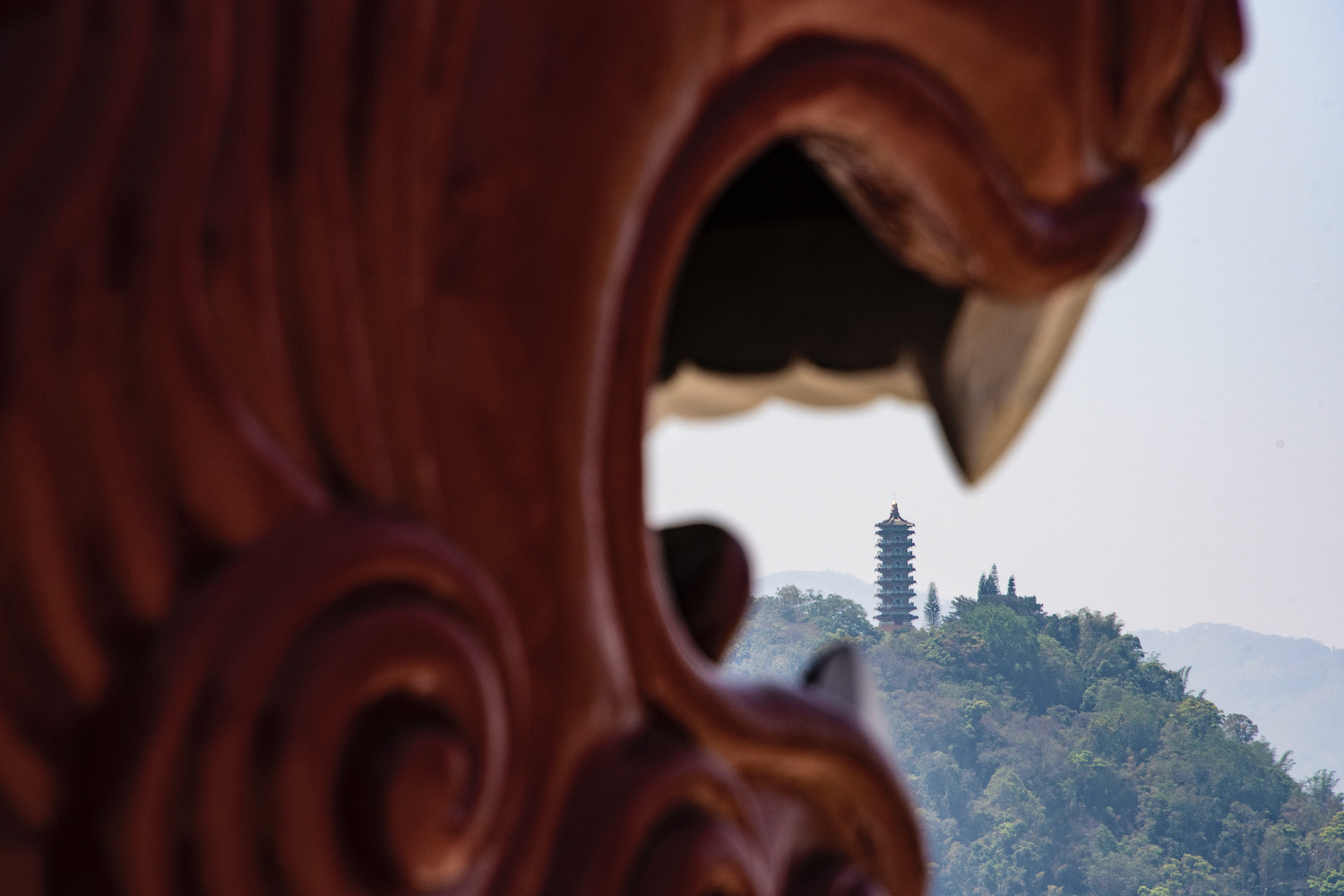 It was massive, and imposing: My having been the only one on the premises—thanks Aunt Rona—gave the entire scene a post-apocalyptic feel, as if the reverence mortared between every brick had been trapped there in vain.
I stayed at the top a good 30 minutes, as much to savor the view as to rest. Doing Taipei to Sun Moon Lake (with a trip to Taichung in the middle) in about 36 hours is an exhaustive undertaking, albeit a therapeutic one for a travel blogger locked behind a border.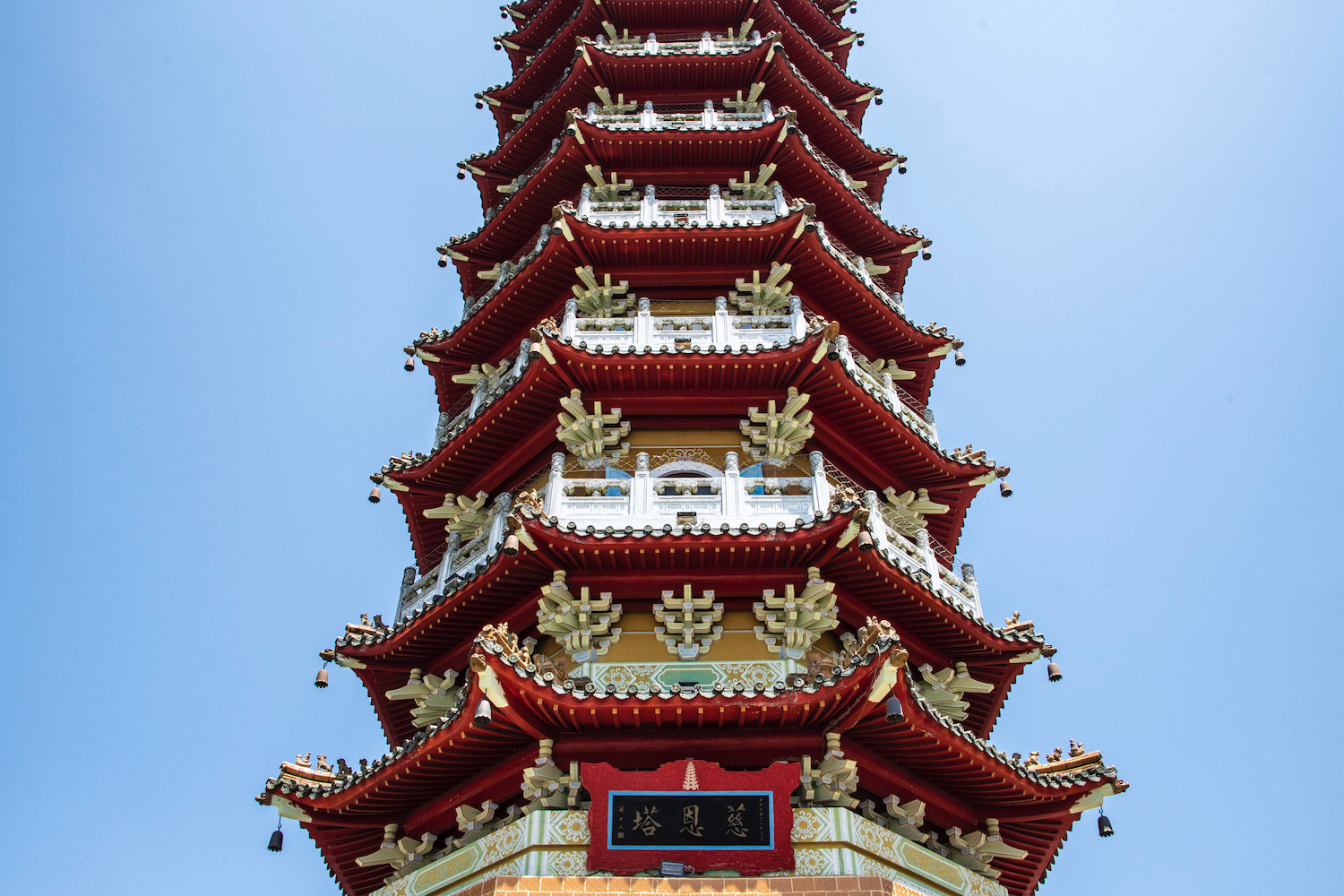 My second-to-last stop took me down to the lakeshore, where the tea eggs of Xuangguang Temple more than lived up to their sterling reputation. The handsome young man selling them seemed almost disturbed when I told him I only wanted one, given that it only cost NT$5 to add a second.
A Sort-of Kindred
I didn't bother to tell him (which is to say I lacked the Chinese-language skills to do so) that I was on my way to Ita Thao, the lake's main village, for a proper lunch. At least that was the plan.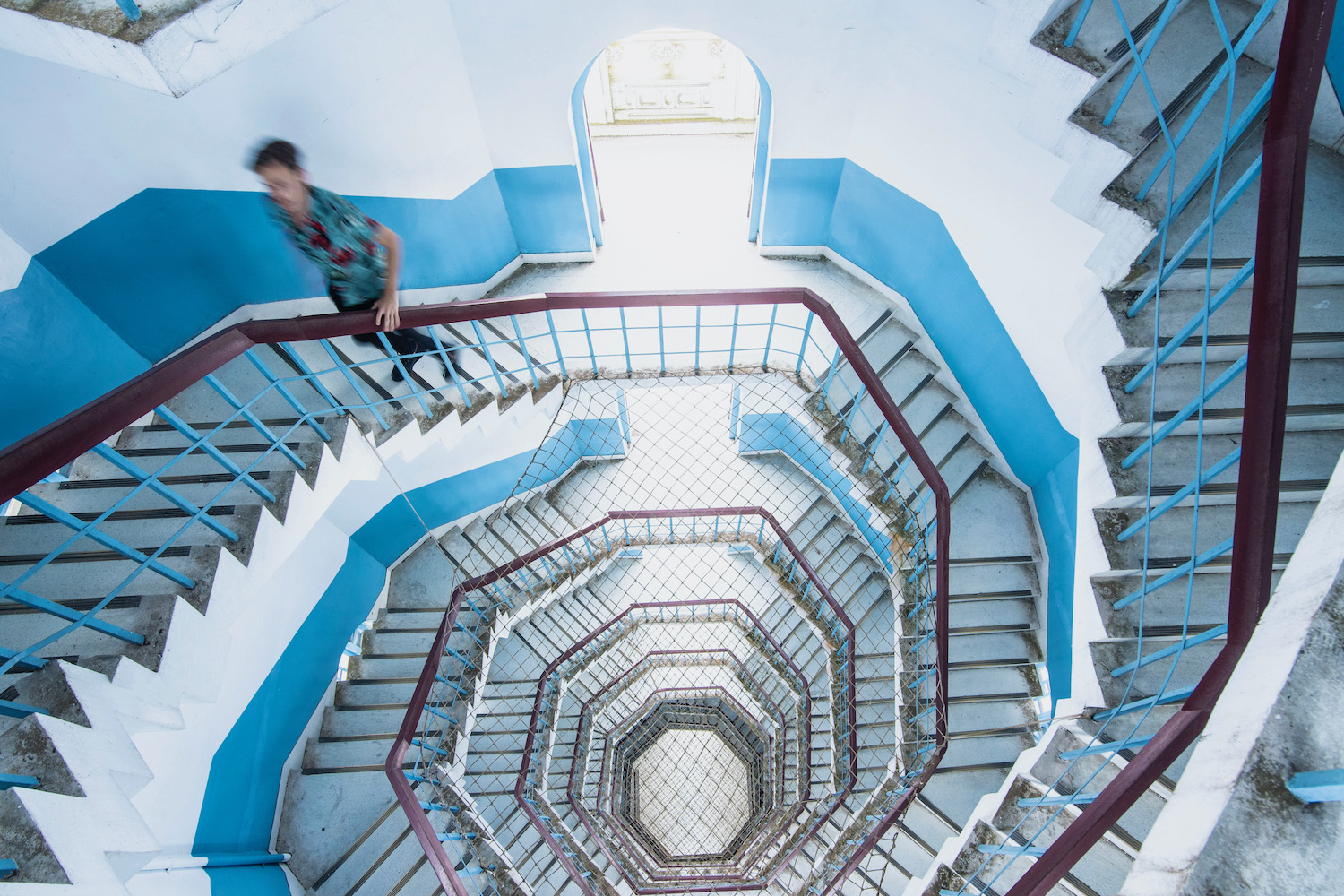 Unfortunately, I arrived to find the vast majority of restaurants shuttered—none of the ones I passed were serving aboriginal food (one of the main reasons, culinarily speaking, to travel from Taipei to Sun Moon Lake) either. Frustrated, I nearly did an about face, thinking I might just grab something at 7/11 on my way back north.
Thankfully, the toothy smile of an older man inside a somewhat anonymous shop on the main drag caught my eye. He wasn't begging me to come into his restaurant; the indigenous (but not performatively so) decor invited me inside.

The food—rice inside a bamboo tube and stir-fried wild boar—was good but not great. The conversation, however, was trip (if not life) affirming: After mentioning the travel photos on the wall as I was paying, I followed the man back around the restaurant as he recollected on each of them individually. I might not have found the best meal of my life, but I had found a sort-of kindred spirit.
Tiny Town
After my moment of serendipity at Ita Thao, I moved the trajectory of my Taipei to Sun Moon Lake journey northward. I stopped first at the remains of Long Teng Bridge, which has become a legendary Instagram spot among Taiwanese, but is basically anonymous outside the country.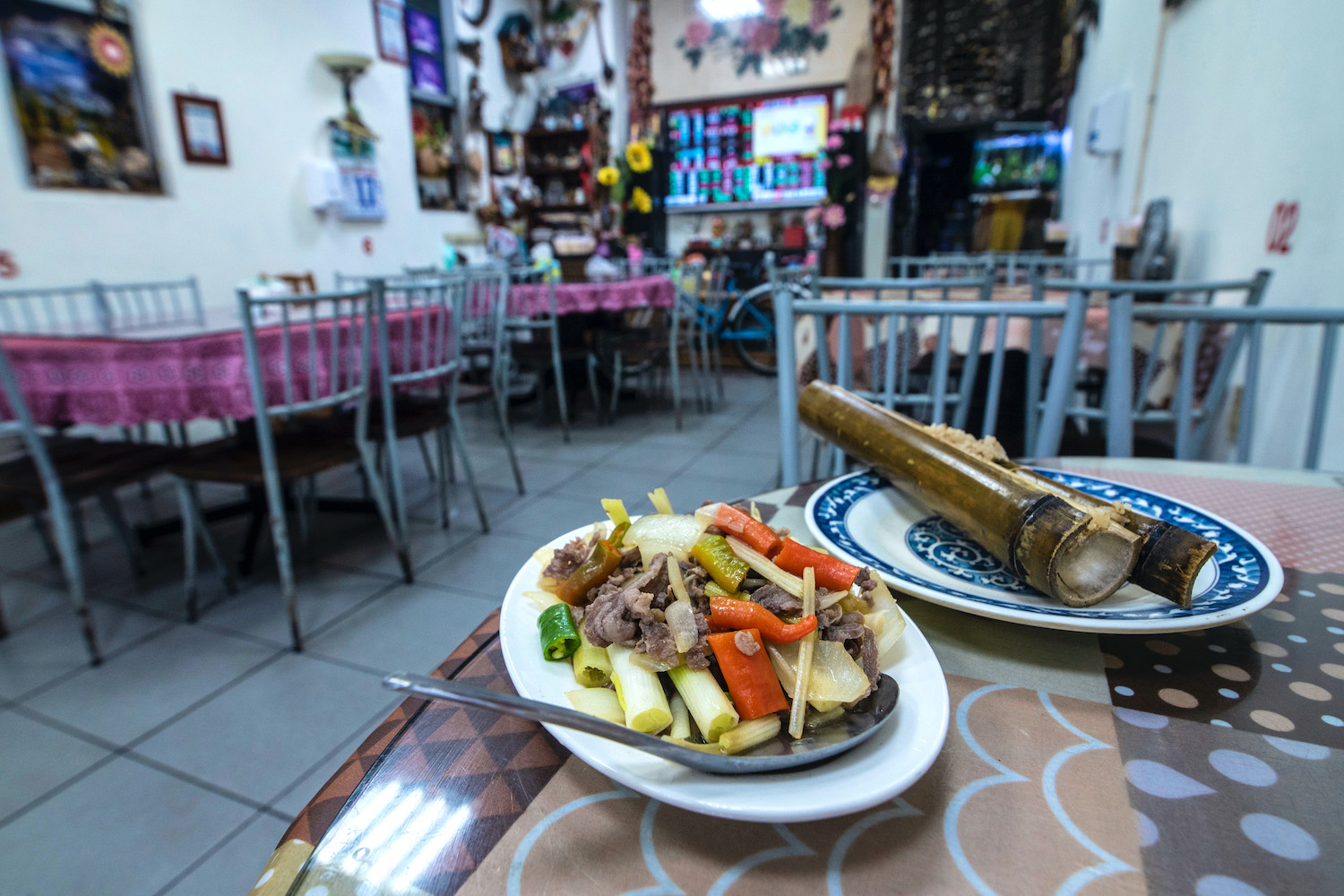 (Well, second if we're being technical. While passing back through Taichung, the strange routing Google recommended to me as "24 minutes faster" than the alternative ended up getting me lost for about that long.)
The bridge ruins were surprisingly crowded—you almost wouldn't have known a global pandemic was taking place, Taiwan's lack of local transmission notwithstanding. And it was very developed given how far out in the sticks it stands, to the extent that the permanent storefronts and other structures at its base almost seemed like a tiny town.

I had one more stop on my Taipei to Sun Moon Lake itinerary, but just over two more hours (nearly the entire time it would take to drive back, were I to make a straight shot) until the Yuanshan Avis office closed.
An Old Friend Again
Exactly 18 months to the day (I looked it up) earlier, I'd wrapped up what was then my longest trip to Taiwan with a visit to an obscure temple in rural Miaoli County. It had lived up to all my expectations, aesthetically, but I'd arrived at precisely the wrong time of day—the harsh light was not unlike the blinding beams that had shone down on me at Wen Wu earlier in the day.
The temple (Quan Hua Tang, located within the Shitoushan National Scenic Area) had been basically empty during normal times; I was literally peerless now, apart from the plainclothes man (I'll never know whether he was a monk) burning incense inside one of its pagodas.
The lighting this time was perfect, to say nothing of how the thick spring haze (which usually ruins my photos) suited the ornate details of the temple, and the way its serpentine structure slinked along the emerald hill. After a Taipei to Sun Moon Lake adventure that had been defined largely by the novel (or at least the unexpected), seeing this familiar view was like meeting an old friend again.
Other FAQ About Visiting Sun Moon Lake
How do you get to Sun Moon Lake?
The easiest way to reach Sun Moon Lake is to drive all the way from Taipei in your own car. Absent this, you can also ride the THSR from Taipei to Taichung and take a bus, or ride a direct bus all the way from Taipei (although this is quite a long journey indeed).
How long to spend in Sun Moon Lake?
If you've chosen to base yourself in Taichung, you can see most of Sun Moon Lake's attractions on a long day trip. However, if you're coming from Taipei, it might be best to stay overnight, or even for the entire weekend if you're able to swing that.
What is special about Sun Moon Lake?
Sun Moon Lake is the largest body of freshwater in Taiwan, and is also located within one the country's most rural counties. Additionally, since most of Taiwan's beautiful beaches are far in the country's east and south, Sun Moon Lake is the easiest place for travelers from Taipei, Taichung and other places in northern and western Taipei to enjoy time on the water.