The topic of trains in Taiwan is really two separate discussions: The high-speed rail route that runs along the west coast, and the much slower services that travel everywhere else in the country.
In either case, you should set appropriate expectations. While Taiwan's trains can get you almost everywhere you need to go in comfort and safety, they aren't on the level of other countries in East Asia—the Taiwan HSR is no Shinkansen, even though it superficially resembles one. Additionally, the Taiwan Rail Pass is perhaps an even better value than the more-famous Japan Rail Pass!
Fabulous or just functional, you're going to use many trains on your trip to Taiwan. Please allow me to help you understand them a little better!
Is There a Taiwan Rail Pass?
For many years, I was convinced that it wasn't necessary to buy a Taiwan Rail Pass. Taiwan's high-speed trains are relatively affordable—it's only about 50 USD one-way from Taipei to Zuoying (Kaohsiung)—and besides, they have limited utility, given that they only run along the east coast. Then, on a recent trip where I needed to make two separate trips to Tainan and Kaohsiung on two separate, I realized how wrong I was.
No matter which Taiwan Rail Pass you end up choosing, do note that if you wish to use high-speed or limited express trains (such as the Puyama, which runs along Taiwan's east coast), you will need to make seat reservations. However, this is very easy to do—just queue up at any train station in Taiwan at least 30 minutes before your desired departure time.
Buy Your Taiwan Rail Pass Today
Enjoy unlimited travel on the Taiwan High Speed Rail for 2 non-consecutive days or 3 consecutive days for only a couple thousands New Taiwan dollars (NT$), or between 70-80 USD. Buy your 2 or 3 day Taiwan Rail Pass here.
An even more lucrative option is the 5-day Taiwan Rail Pass, which not only affords unlimited use of THSR trains, but also normal (i.e. TRA) trains.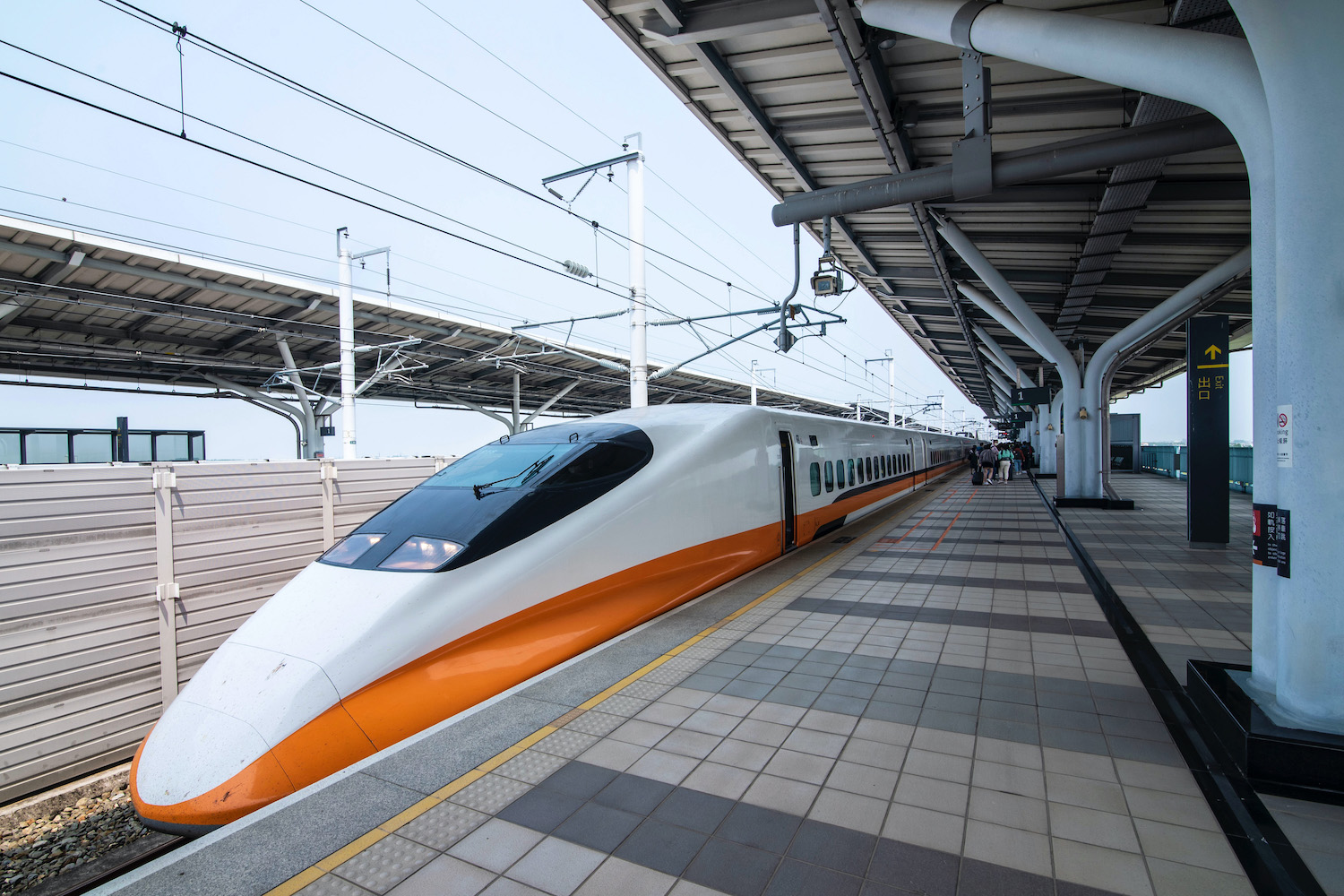 FAQ About Trains in Taiwan
How can I book train tickets in Taiwan?
I usually my Taiwan train app (Search "TRA" or "Taiwan trains" in the AppStore or Google Play) to book ordinary train tickets, which is nice because I can then load a QR code on my phone and use it to move through the stations. Absent this, you can purchase tickets on the TRA or THSR websites, and pick them up at your departure station. For ordinary trains you can also simply use your EasyCard, though I only recommend this on short routes.
How much is the train fare in Taiwan?
Price for trains in Taiwan vary a lot. While short, local services (from Taipei to Keelung, for example) can cost under NT$100 one-way, you're looking at NT$1,500 or more for a one-way journey on the high-speed train from Taipei to Zuoying Station in Kaohsiung. Regardless of this discrepancy, I'd generally say prices are pretty fair, especially when you consider how extensive the network is.
Where can Taiwan's trains take you?
As I mentioned in the introduction to this piece, you can use trains in Taiwan to go just about everywhere in the country. Here are some of the places you can access completely by train:
*THSR station location in a different place from TRA station
Note that although there are Taiwan train stations near natural attractions such as Alishan, Sun Moon Lake and Taroko Gorge, you'll need to continue on to these destinations via bus or private car.
Where can I plan my Taiwan train trip?
If you visit the websites I linked above for ordinary and high-speed trains in Taiwan, you can use the "schedule" tools to plan out specific journeys. More broadly, I would recommend familiarizing yourself with Taiwan's geography, and a visual map of the train networks. This, more than anything, will aid you in structuring your trip, and coming to understand the way rail transport in Taiwan functions.
Does Taiwan have a bullet train?
As I've referenced several times in this post, yes, a Taiwan high-speed rail does exist. However, it is limited in its extent: The line runs from Nangang, east of Taipei, to Zuoying near Kaohsiung. You should also keep in mind that if you want to travel via TSHR to Taichung, Chiayi or Tainan, high-speed stations serving these cities sit relatively far outside their centers, so you should be prepared for a secondary journey upon arrival.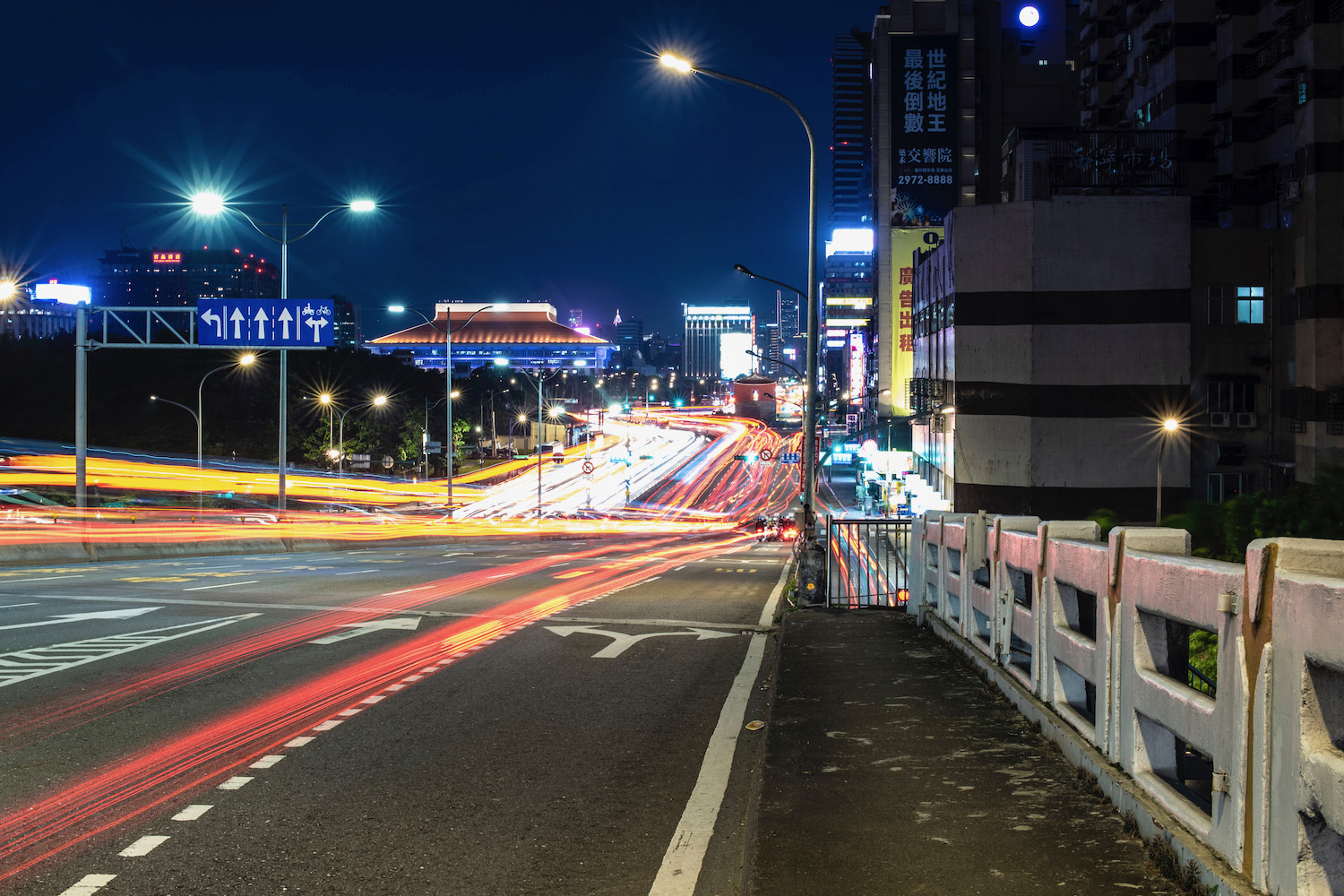 Other Ways to Get Around Taiwan
How do you get around in Taiwan? Well, it's pretty simple. If you don't take a train (THSR or TRA), the country's bus networks are very robust; you can also use the EasyCard on all of them. Within Taipei and Kaohsiung, there are MRT systems; Taichung will be opening its first MRT line imminently. Beyond this, many Taiwanese cities (or at least sections of them) are walkable, weather pending.
As far as renting a car in Taiwan is concerned, I actually find this pretty valuable (assuming you have an international driving permit and don't mind, you know, driving). This is especially the case for exploring very rural parts of the country, where trains in Taiwan don't go and where taking the bus, although occasionally possible, is not especially practical.
Plan Your Trip to Taiwan
Whether you're stumped about where to go in Taiwan, or are simply having trouble putting it all together, I can definitely empathize. For a very small country, Taiwan has an incredibly large range of destinations, to say nothing of the disparate infrastructural situation—comparing, I mean, the industrial and urbanized west coast to the wild, largely rural east coast.
Other FAQ About Trains in Taiwan
Does Taiwan have high speed trains?
Taiwan has high-speed trains, though how many depends on your definition of what constitutes a high-speed train. In addition to the Taiwan High Speed Rail (THSR), which runs down Taiwan's west coast and is essentially a Shinkansen, Taiwan's east coast is served by high-speed limited express trains that can run at well over 100 km/hr.
Does Taiwan have bullet trains?
Taiwan has bullet trains, though as of 2023 their reach is rather limited. Specifically, these run from Nangang just north of Taipei to Zuoying, which serves the southern city of Kaohsiung. Eventually, the THSR may go as far south as Kenting and extend eastward to Yilan, Hualien or even Taitung, and may one day even form a full loop around Taiwan.
How long does it take to take the train around Taiwan?
If you were to take the train all the way around Taiwan, it would take you most of the day. This is because while you can complete the Taipei-Kaohsiung route using THSR in about two hours, getting from Kaohsiung over to Taitung and then back around the island to Taipei relies on limited express (and, in some case, local) trains, which are much slower.
The Bottom Line
Understanding the complexities of trains in Taiwan can take time, but once you get the hang of it, it becomes second nature. This is especially the case with many local services, which are as easy to use for getting around Taiwan as MRT systems within cities like Taipei and Kaohsiung. For high-speed trains, on the other hand, having a Taiwan Rail Pass can make your life a lot easier. Note that while you can use your EasyCard to access TRA train platforms, some rapid and express services do require seat reservations. Likewise, unique ticketing protocols are in place for the high-speed rail, which in many cities is served from totally separate stations.