Is Taiwan expensive? This is a question I hear extremely often—and not just from travelers. Having moved to Taipei in mid-2019, my friends in the city (even local people) ask me my perspective on this issue. As a foreigner, as a travel blogger and as someone who does not earn his income in New Taiwan dollars (NTD).
Of course, my answer doesn't simply relate to the Taiwan money situation, nor do I simply compare Taiwan to other places I have traveled or lived. Rather, I've devoted a lot of energy to scrutinizing not only the cost of living and traveling here, but the value—I speak in terms as absolute and objective as possible.
Which is not to say this is going to be a post about cost of living in Taiwan, neither from a clinical perspective nor one calibrated for expats and long-term visitors. I'll be speaking to issues about the cost of traveling in Taiwan in general, whether you're a backpacker, a bougey boutique traveler or planning to stay long-term like I have.
Taiwan: The Sweet Spot of Asia
Before I begin addressing the specifics of the question "is Taiwan expensive?" allow me first to heap some praise on the country. Whether because of culture, weather, location, coronavirus-handling or indeed cost, Taiwan is nothing short of the sweet spot of Asia. A few hours' flight from basically anywhere, with four seasons (more or less), a mix of historical influences and a local population that's somewhere between Japan and Thailand in its disposition, Taiwan embodies everything I love about Asia.
And as for cost? Well, in general I'd say Taiwan is relatively affordable—you're not going to go broke traveling here, whether you're a Taiwan backpacker or all but the most luxury-oriented traveler. However, while the cost of traveling in Taiwan is as wedged between Southeast Asia and The Far East as its culture, there are some noteworthy exceptions you'll want to keep in mind as you map out your budget.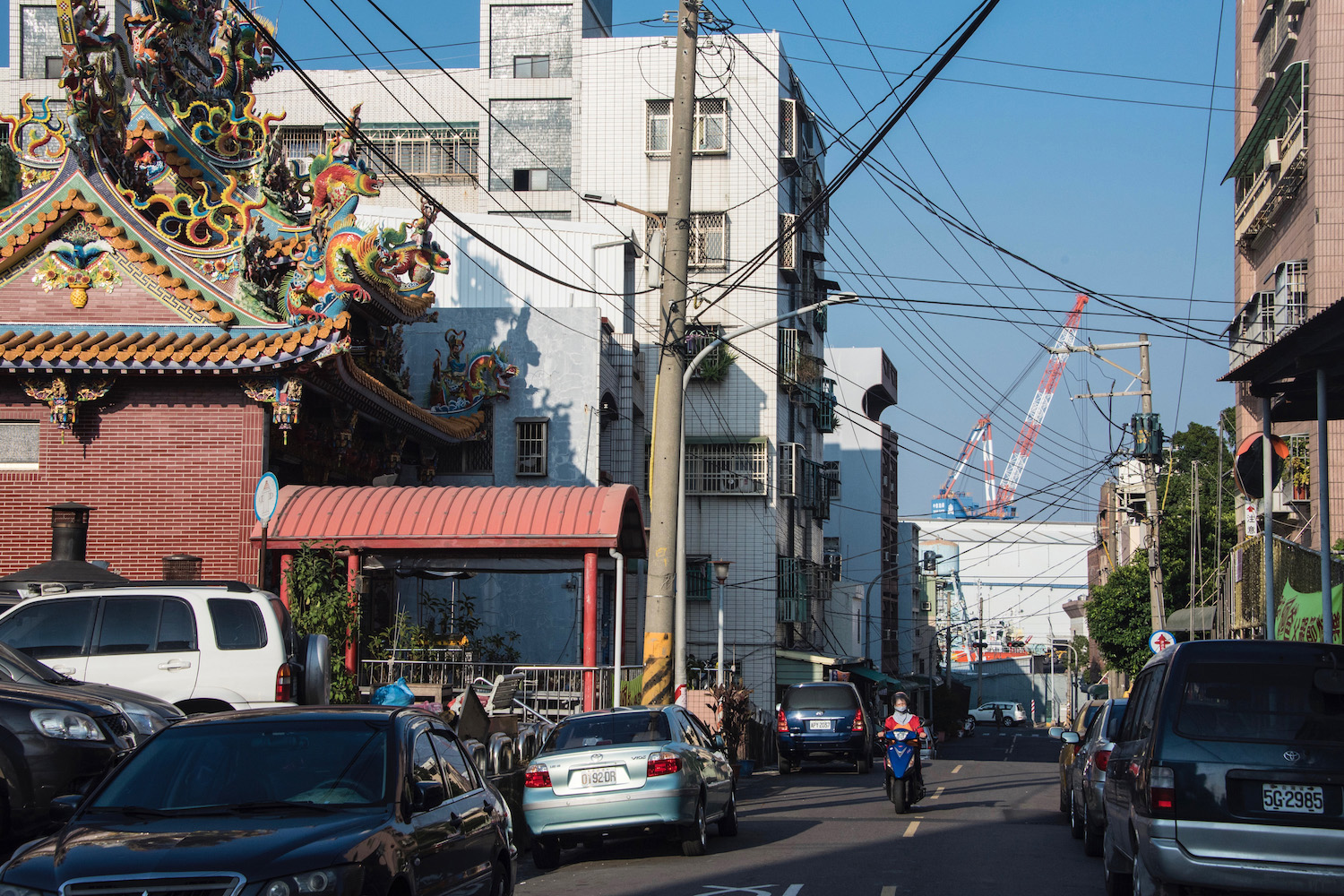 Breaking Down the Cost of Travel in Taiwan
Hotels in Taiwan
When it comes to where to stay in Taiwan, there's bad news and worse news. The bad news is that it's going to be expensive: A proper hotel will easily cost you 100 USD (about NT$3,000) per night, while even hostels and budget hotels can exceed 50-75 USD. Airbnbs can be cheaper, but only if you avail weekly or monthly discounts. The worse news? Places to stay in Taiwan are uniformly disappointing, even (especially, maybe?) the ones that are supposed to be luxurious.
Taiwan Food and Drink
Is Taiwan cheap? Mostly, when it comes to eating. While certain restaurants (namely homegrown Din Tai Fung) can be pricey, especially if you're in a large group, ordinary food in Taiwan is remarkably cheap. Enjoy Taiwanese street food like cong bing scallion pancakes for pennies on the (Taiwan) dollar, or indulge in bubble tea (but get half sugar, OK?). In general, most travelers in Taiwan can get by spending around 20 USD per day on food—and eating like kings.
Getting Around in Taiwan
Transportation in Taiwan is efficient and cheap, especially in Taipei (and, to a lesser extent, Kaohsiung). Buy yourself an EasyCard and use the Taipei MRT, local buses and even the U-Bike system seamlessly and cheaply—I spend less than NT$1,000 (~$30 USD) per month. On the other hand, while local trains and long-distance buses are relatively affordable, beware the Taiwan HSR, which is pricey and, in spite of being based on Shinkansen technology, is only somewhat more convenient.
Taiwan Activities and Excursions
How expensive is Taiwan when it comes to doing things? That really depends. The good news is that Taiwan is home to dozens of local and national parks, with incredible hiking trails that are mostly free to enter. This is true whether you hike in or around Taipei city (ni hao, Yangmingshan) or head to more conspicuous ecotourism destinations, such as Taroko Gorge National Park near Hualien on the East Coast. The most expensive part of truly getting away in Taiwan is car rental, to be honest. Is Taiwan cheap?
Other Taiwan Travel Expenditures
There are a lot of other ways to ask (and answer) the question "is Taiwan expensive to visit?" and I won't even try to go through them all. However, I will address one more cost: ATM fees. Since Taiwan doesn't accept credit cards much compared to other countries, you'll need a lot of cash. It's generally cheaper to exchange than than withdraw, though if you have to take cash out, use a Taishin Bank inside Family Mart to enjoy no fee. Another way around the lack of credit card acceptance is using Apple or Samsung Pay, although paying with these methods can make you less conscious of your Taiwan vacation cost accumulating.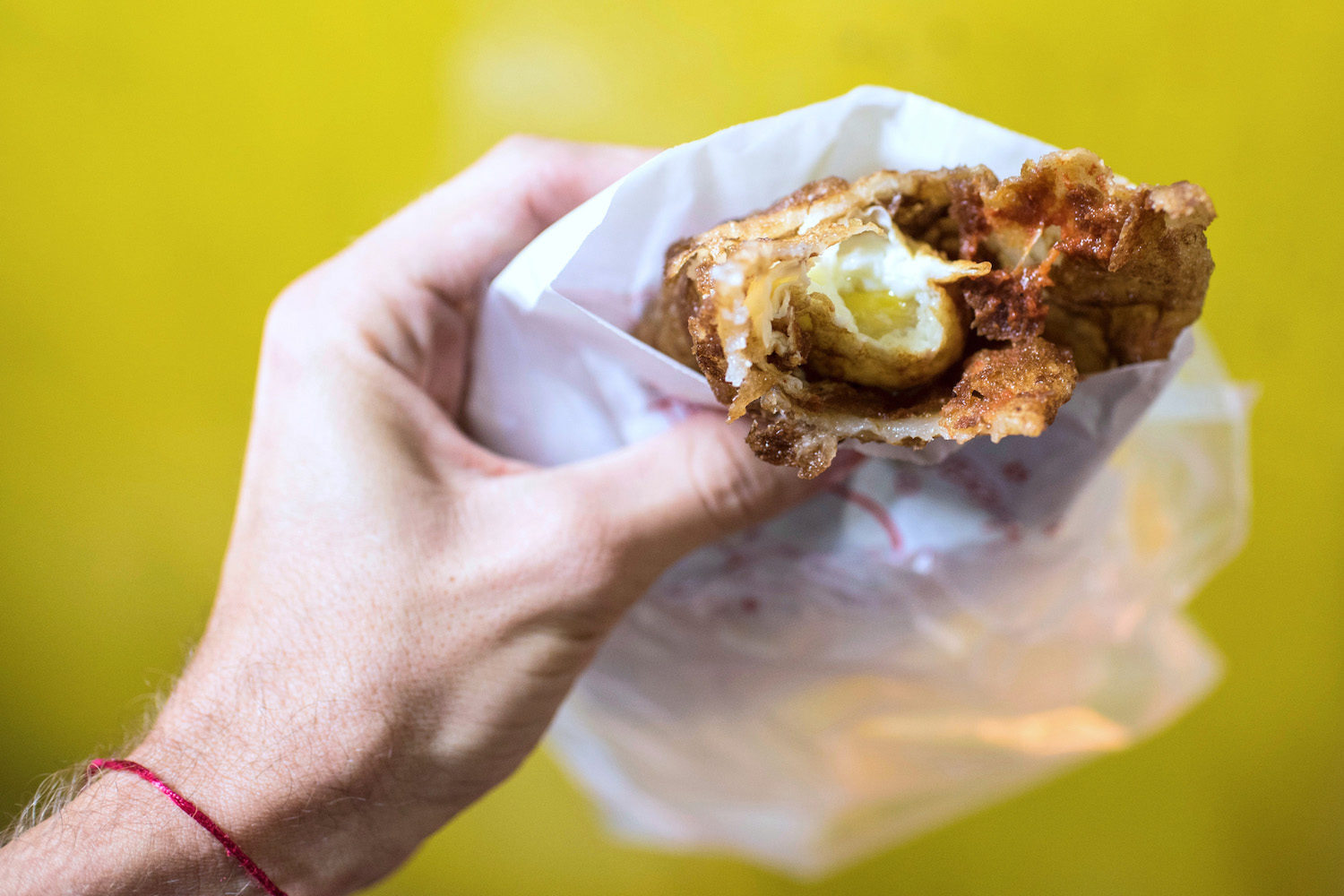 Ways to Keep Your Taiwan Travel Cost Down
As is the case in any destination, limiting your shopping (in this case, your "Taiwan must-buy" list) is a great way to make travel cheaper. Here are some other ideas specific to Taiwan:
Stay in the cheapest and most centrally-located lodging you can find. Even "nice" hotels aren't going to impress you—why waste the money?
Take advantage of Taiwan's street food/local eatery culture. While a meal at Din Tai Fung can be a nice splurge once in your trip, cheap food is the best food in Taiwan.
Avoid the high-speed rail if you can; and find a friend to split the cost of a rental car. Many HSR stations are outside of city centers, and car rental prices in Taiwan are relatively high compared to other countries.
Take advantage of excellent public transport, especially in Taipei. Taxis are a huge rip-off throughout Taiwan, and while Uber is a bit cheaper it still adds up over time.
Another tip? Don't fixate too much on the best month to visit Taiwan. The island has highly changeable weather that can see tropical downpours during the "dry" season and beautiful sunshine during the monsoon. Come when it's convenient for you, and don't focus on "how cheap is Taiwan?" during any particular month or season.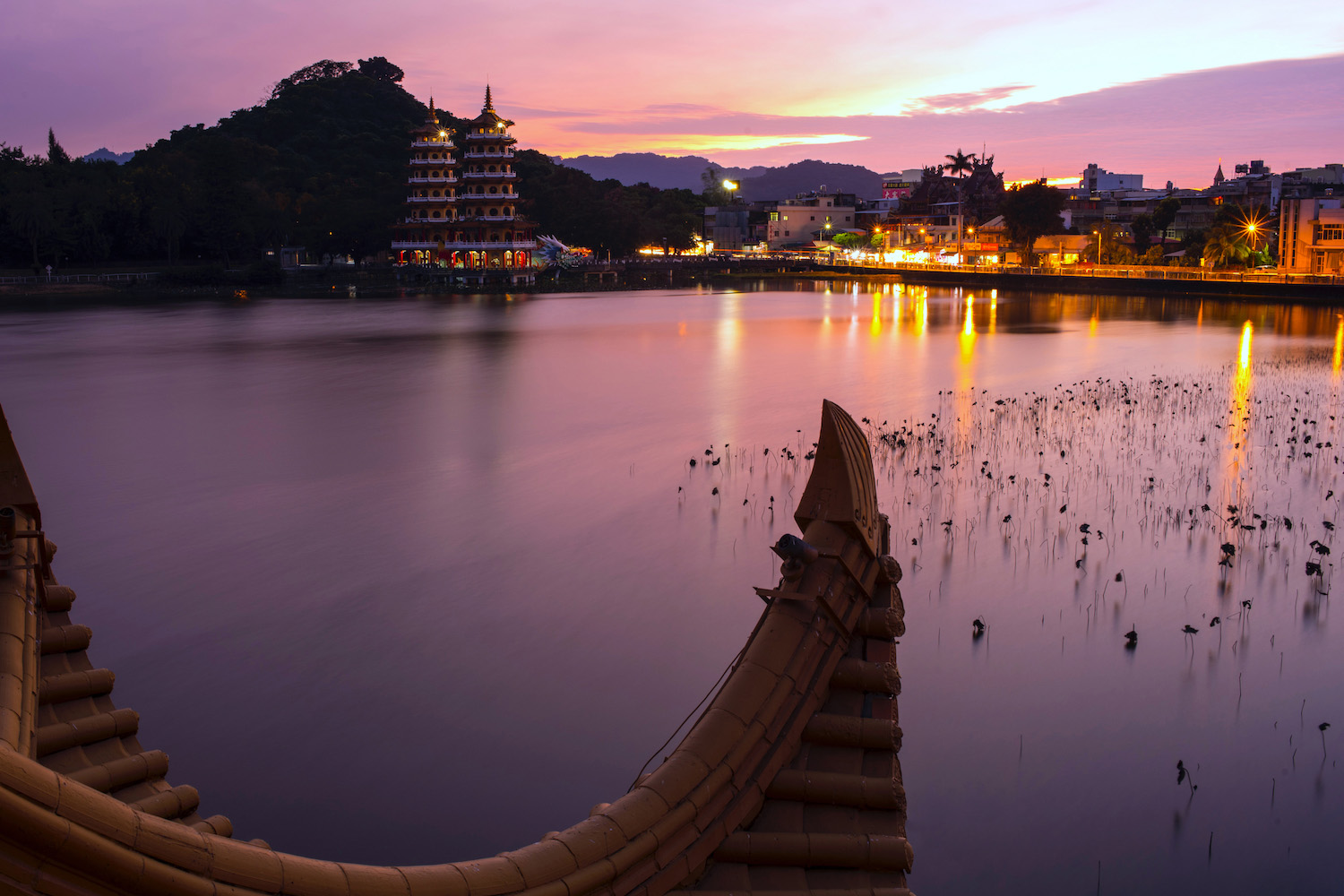 Plan the Ultimate Trip to Taiwan
If you've clicked any of the links I've inserted into this article, you've no doubt gotten a taste of all the amazing places to go in Taiwan. (Not to mention, you probably realize there's a great deal more to see in the country besides Taipei, as wonderful as my current home city is). You might start in Taipei, rent and drive a car down the East Coast and around to Kaohsiung and then travel back up via high-speed rail, stopping in places like Tainan and Taichung on the way.
Want to plan a trip to Taiwan for the record books, but don't want to sweat the details yourself. Even if you're simply trying to minimize your Taiwan food price (and maximize your value other), you might want to
consider commissioning a custom Taiwan itinerary!
FAQ About the Cost of Travel in Taiwan
How much does a meal cost in Taiwan?
How expensive is Taiwan for food? If you don't mind eating local (fan tuan rice balls in the morning, beef noodles for lunch or dinner), you can easily feed yourself for between NT$50-150 per meal. On the other hand, plenty of food in Taiwan is expensive, particularly foreign food cooked and served by actual foreigners.
Is Taiwan cheaper than Thailand?
Taiwan is slightly more expensive than Thailand. Many costs, however, are comparable—and not just because of the similar value of the TWD and THB. For example, things like street food and public transportation have comparable costs in Bangkok and Taipei. Is Taiwan cheap? Yes, for a developed country.
Is Taiwan cheaper than Japan?
Absolutely! While I'd say that most travelers can get by on 50-100 USD per person, per day in Taipei, you will need to double this in many Japanese cities, particularly tourist magnets like Tokyo and Kyoto. Is Taiwan expensive? Not compared to Japan it isn't.
The Bottom Line
Is Taiwan expensive? Mostly not, though the exceptions to this rule are important ones. In general, while you can expect the cost of daily expenditures in Taiwan to be low (surprisingly so, for most of them), the cost of finding a place to stay in Taiwan is high, especially when you consider the price of accommodation. Unfortunately, this is true irrespective of where you stay—a boutique or luxury hotel, or an Airbnb apartment. The good news is that if you can choose Taiwan hotels or apartments that are priced fairly and located centrally, the rest of your trip will be smooth sailing, both in terms of what you spend, as well as the experience you have. It is expensive in Taiwan? It certainly doesn't have to be.