Seeing an Alishan tea farm is something that's on a lot of Taiwan travelers' bucket lists, but is somewhat poorly understood. Many (including myself as certain points in the past) give up relatively early in their search.
I urge you not to do this. In addition to being one of the most beautiful places in Taiwan, Alishan (the oolong fields and otherwise) are not difficult to visit once you understand what the destination really entails, and how it's organized.
Continue reading to learn about how visiting an Alishan tea plantation can go from being a dreamscape in your head, to one of the most-like pictures in your Instagram feed.
A Funny Fact About Alishan
Although many travelers scour the internet for information about visiting the Alishan tea fields, the first thing you should know is that these aren't actually located in the Alishan National Scenic Area. They're on the way there from Chiayi, the nearest city, but if you ride the bus and/or train all the way to Alishan and expect to see fields of high-mountain oolong when you disembark, you'll be disappointed.
Over the next several paragraphs, I'll first and foremost explain how to make sure this misfortune doesn't befall you on your journey. After that I'll help you hammer out a list of things to do in Alishan—the actual Alishan park, and not the intermediary, tea-producing village where you'll want to make sure you stop on the way up. It sounds complicated now, but I promise it won't in just a few minutes.
Where to Stop On Your Way to Alishan
Chiayi City
The first step of traveling from Taipei to Alishan is taking a high-speed train to Chiayi. Truly ambitious travelers can disembark and immediately begin the slog up into the mountains of central Taiwan. For your sanity, however, I recommend you stay at least one night in the city. Even if this only ends up entailing a bowl of huo ji rou fan turkey rice, or a climb up Jiuhua Mountain Temple, get a good rest—you're going to need it.
Shizuo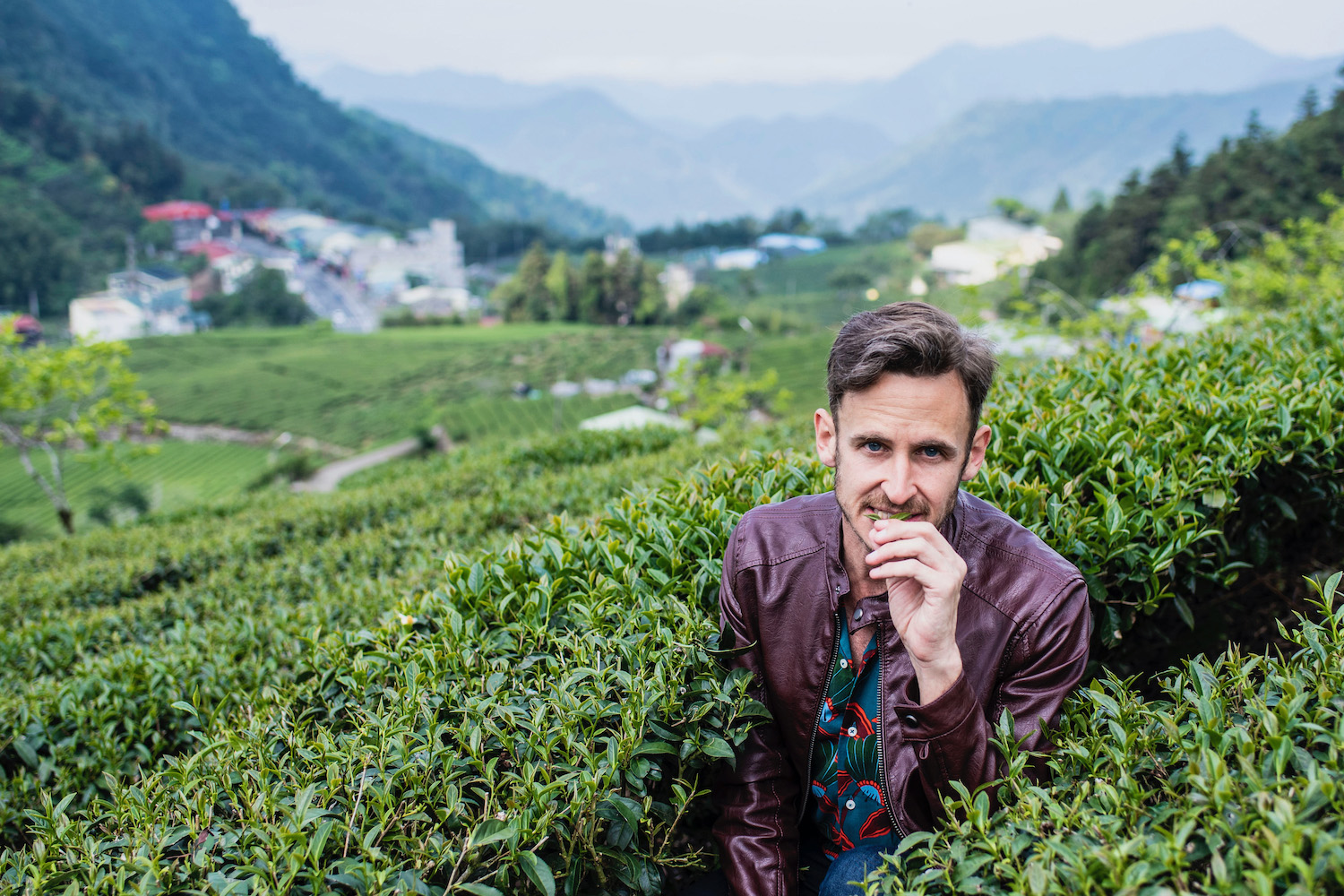 Early the next morning, make your way to TRA Chiayi Station (located in the city center, this is different than HSR Chiayi Station, where you arrived) and board bus 7322, bound for Alishan. Tea fields are located a short walk from the stop known as Shizuo, which might be spelled "Shizao" on some maps. Spend as long as you want amid the high-mountain oolong fields, but before you leave the bus stop, consult it to see when upcoming departures will be.
Fenqihu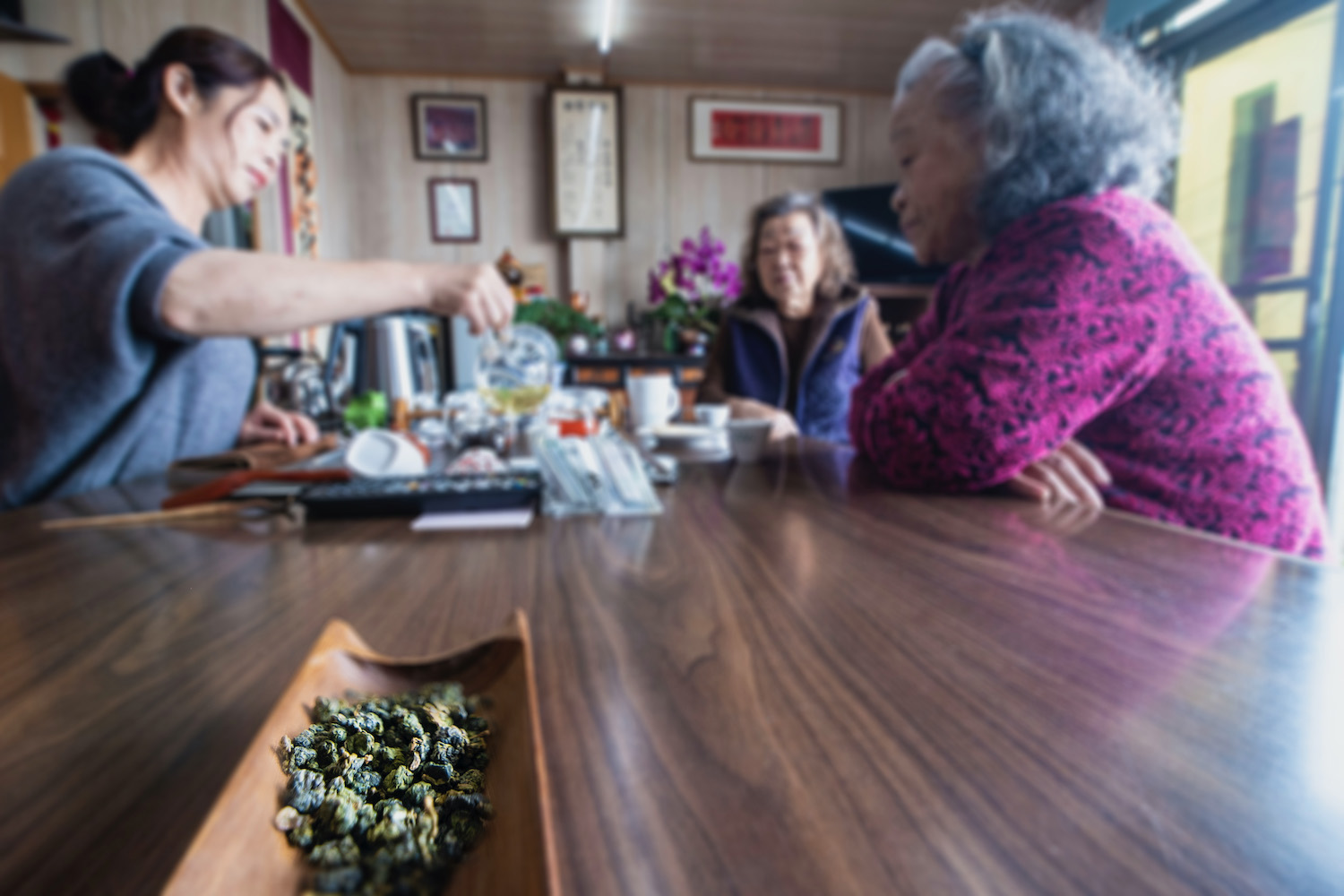 Whether you want to take the famous Alishan train (more on that in a minute) or simply try one of Taiwan's most famous "railway lunch box" offerings, the town of Fenqihu is a popular stop. From Shizuo, some of the buses (consult the sign at the bus stop for which) travel here before continuing to Alishan. You can also ride here by direct train from TRA Chiayi Station, then continue by bus to Alishan via Shizuo.
Alishan Forest Railway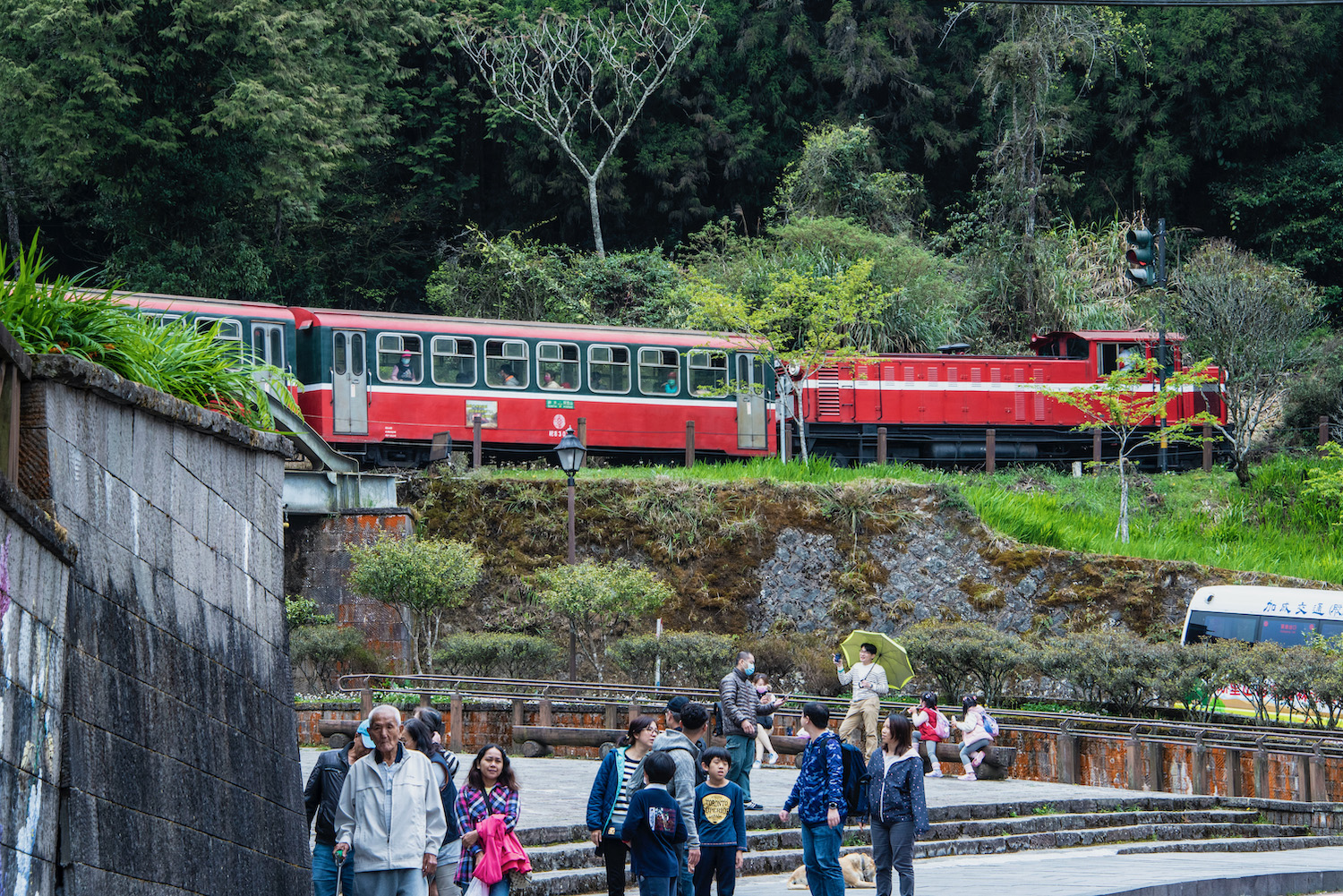 In the past, it was possible to ride the Alishan Forest Railway from Chiayi all the way to Alishan, though a 2015 typhoon damaged part of the track between Fenqihu and Alishan itself past the point of being used. If you don't end up riding the train from Chiayi to Fenqihu, as a result, your only other option for taking the train is to board at Alishan Station, where you can continue riding upward to Zhaoping and Zhushan.
Alishan National Scenic Area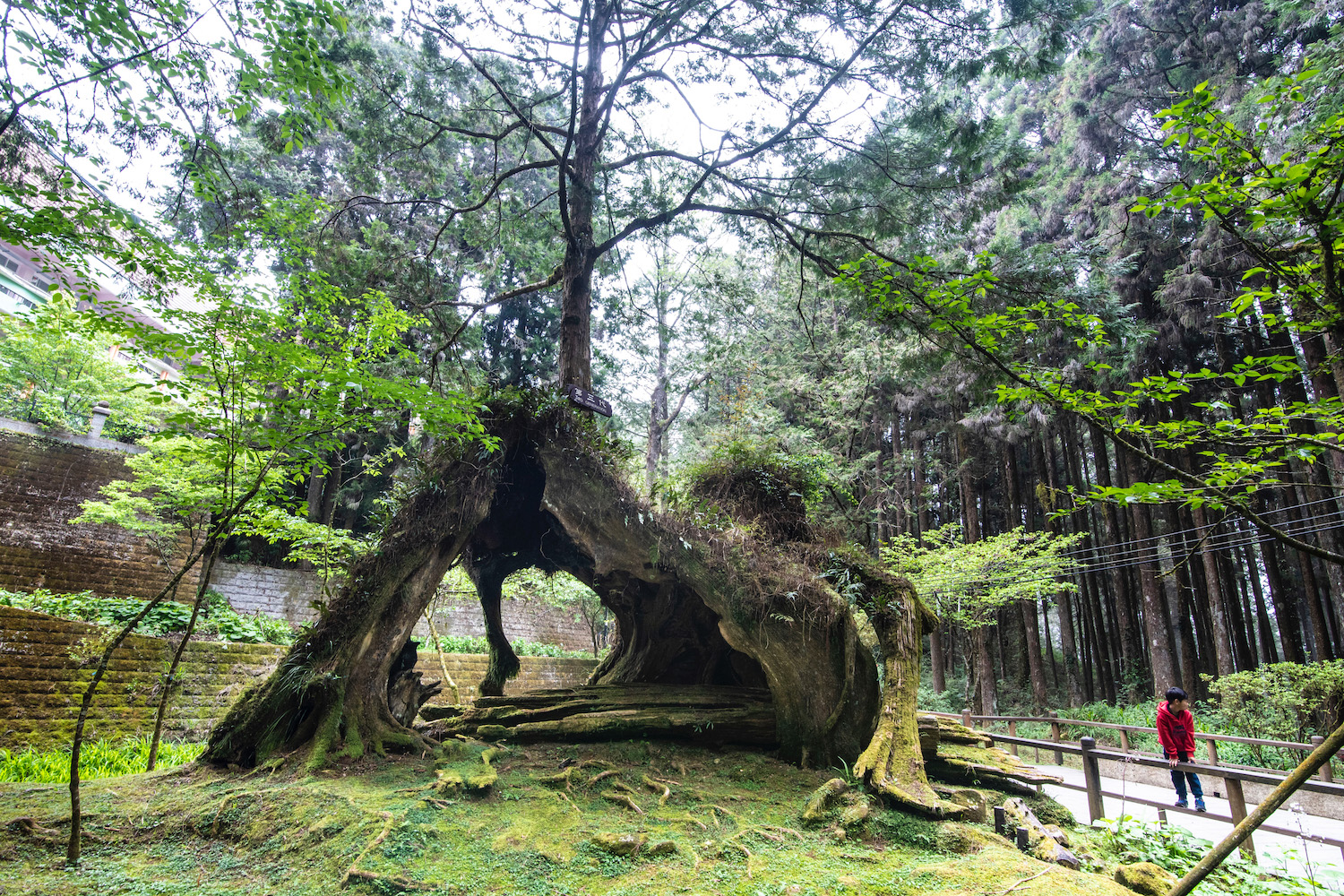 Or, you can do like I did and simply enjoy hiking in Alishan National Scenic Area—you can watch the train pass overhead as you make your way to the trailhead! Seeing the main attractions of Alishan takes about 1-2 hours on foot. These include Ciyun Temple and the Alishan Sacred Tree Relic (although, to be fair, many/most of the magnificent cedars in these forests seem rather sacred!).
Is Alishan Worth Visiting?
Should you visit Alishan? Yes, but I think it's important to be clear about what your goal is, and whether the amount of time you need to invest will be worth achieving it. If you simply want to get a great picture in one of Shizuo's rolling tea fields, traveling all the way there (likely from Taipei to Chiayi, and then by bus into the mountains after spending a night in the city) might be a big investment for a small return.
If, on the other hand, you're open to discovering other magic besides the Alishan tea fields, this is a better recipe for success. After having you fun amid the oolong, you can continue up to higher altitudes, hiking amid mysterious forests and misty temples, and taking picturesque train journeys before returning to sea level. In this case, Alishan is absolutely worth the hassle!
Integrate Alishan Into Your Taiwan Trip
As you plan a trip to Taiwan, it can be difficult to see where Alishan fits in, since it's high up in the mountains, and the nearest city is one you probably weren't likely to visit. To echo the steps I mentioned earlier, here's what you need to do:
Taipei to Chiayi by high-speed train; sleep there for a night
Get off bus from Chiayi Station to Alishan in Shizuo
Make an optional side trip to Fenqihu
Otherwise, continue directly to Alishan National Scenic Area
Hike, enjoy and get back to Chiayi city (or stay at Alishan ovenight)
Other FAQ About Visiting Alishan
What is Alishan known for?
Alishan is known, among other things, for its famous tea farms, which are where most of Taiwan's oolong tea is grow. It's also more generally famous for its high altitude, which gives the entire area cool weather all year round.
How long does it take to hike Alishan?
Alishan is one of the most distant destinations in all of Taiwan. From Taipei, you need to ride a high-speed train to Chiayi (which takes at least 90 minutes), and then either ride a bus or rent a car to reach Alishan, which ia around another two hours away.
Where should I stay in Alishan?
Alishan is home to many charming guest houses (including Alishan Tea Homestay), plus actual hotels such as Alishan Hotel. However, if you don't feel the need to watch sunset in Alishan, you can simply stay in Chiayi city and visit Alishan tea plantations on a day trip.
The Bottom Line
The good news? Visiting an Alishan tea farm is easier than you might expect, particularly once you realize they're not in Alishan, per se. The better news? These plantations (which are actually near the town of Shizuo) are only the beginning of the adventures you can have in Alishan, whether you head all the way to the national scenic area and traipsed amid ancient forests, or ride the charming, historical railway. I'd also recommend you spend some time in the underrated city of Chiayi, not only to sink your teeth into huo ji rou fan, but for sensible logistical reasons as well.