Curating my Taiwan photography is always a challenge, since I'm constantly adding to my portfolio. Just when I think I've narrowed down my favorite 10—or 100—shots, I take a trip somewhere else on this magical island, capturing people, places or things that upend any order I thought I'd established.
If you come back to this page often, chances are you'll see different shots every time. Which is not necessarily a bad thing—the more images of Taiwan you see, after all, the more inspired you'll be to see all the island's facets for yourself.
Whether you're a would-be Taiwan traveler or an industry professional looking to purchase Taiwan photos, I encourage you to continue scrolling.
How My Taiwan Photography Journey Began
I found Taiwan visually captivating immediately after I arrived the first time. My earliest Taiwan photography memories took place in the picturesque neighborhood around Taipei's Shuanglian station. I found the mishmash of colors and textures hypnotizing, whether while I was eating my way through the lively morning market, or wandering down ramshackle alleyways with yellow lanterns strung over them like garlands.
As I've returned to Taiwan over the years (and especially, after I moved to Taipei in mid-2019), I've tried to refine both my perception of the country, as well as the photographic sensibility with which I capture it. This means balancing shots of well-known architecture and scenery with snaps of quiet moments and hidden treasures, not unlike what I saw on my morning strolls to and from the MRT station years ago.
Iconic Taiwan Photography Spots
Taipei's Viewpoints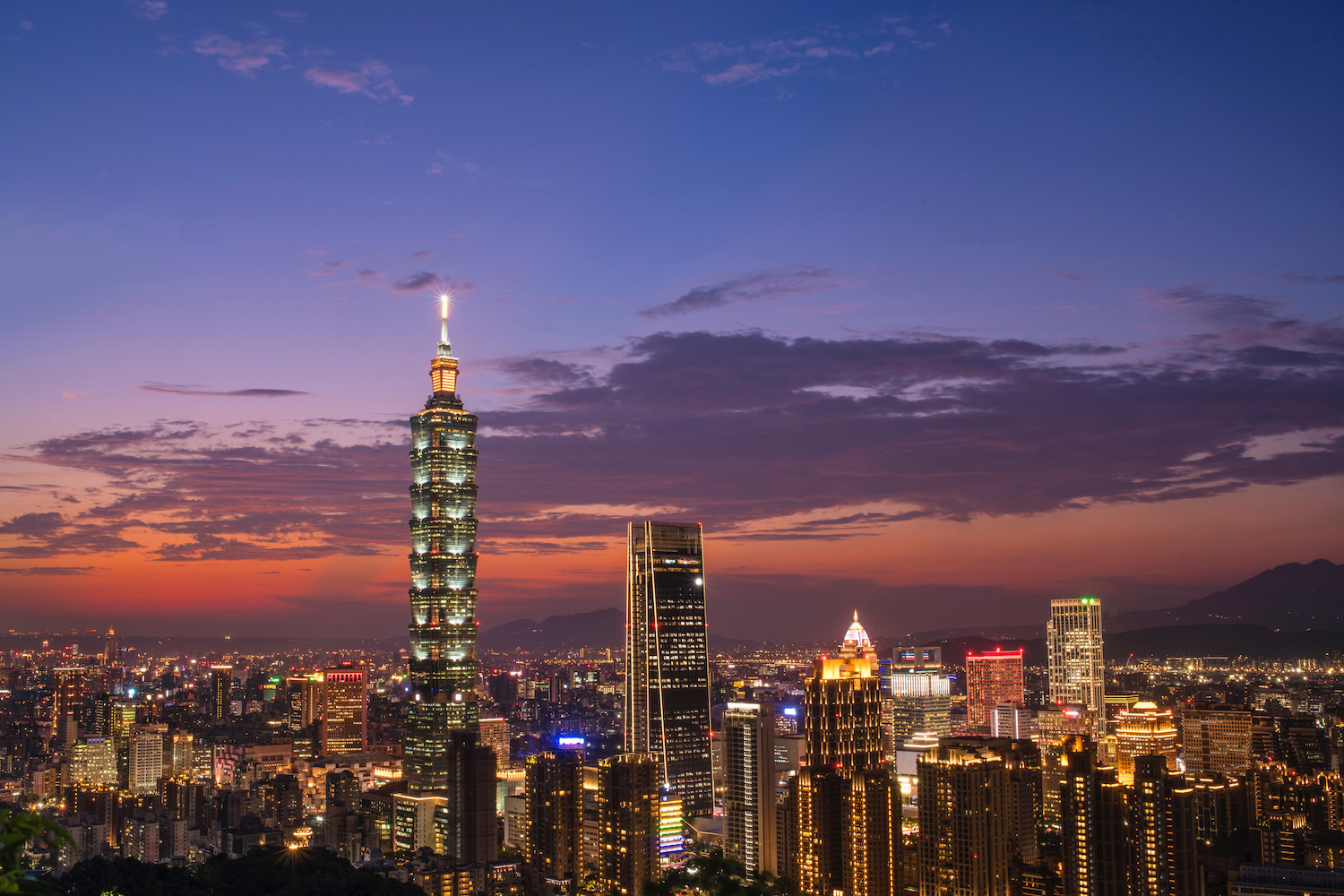 Searching for the best view of Taipei? Let my pictures and words guide you! While I'm a big fan of obvious choices like Xiangshan, I can recommend a whole host of other vantage points. Get an even wider view of Taipei's skyline at Bishan Kaizhang Shengwang temple in the Neihu district, or watch planes bound for Songshan Airport land in front of skyscrapers at the Lao Di Fang lookout. If you wake up and see a clear, haze-free sky, another option is to ascend Seven Star Mountain in Yangmingshan National Park.
Taroko Gorge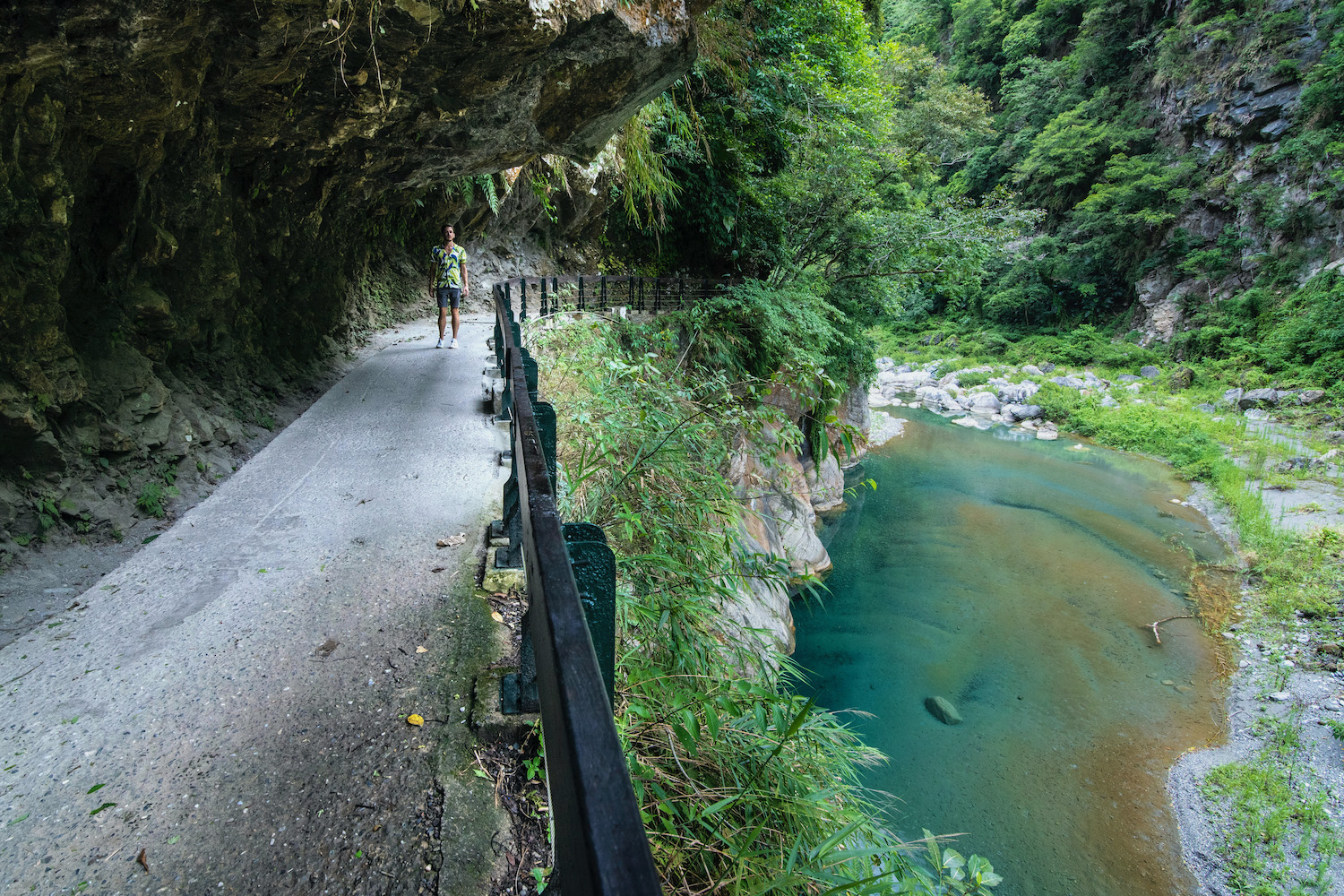 Another favorite spot for me to practice my Taiwan photography is Taroko Gorge National Park, which admittedly a very large area—there's not just a single "gorge" in this gorgeous place! On the other hand, whether I'm trying to capture the namesake birds of Swallow Grotto, or admiring the Eternal Spring Shrine from close-up or far away, it's hard to name a more picturesque place to start your exploration of Taiwan's east coast. The nearby city of Hualien is also a great place to hone your skills!
Taimali Beach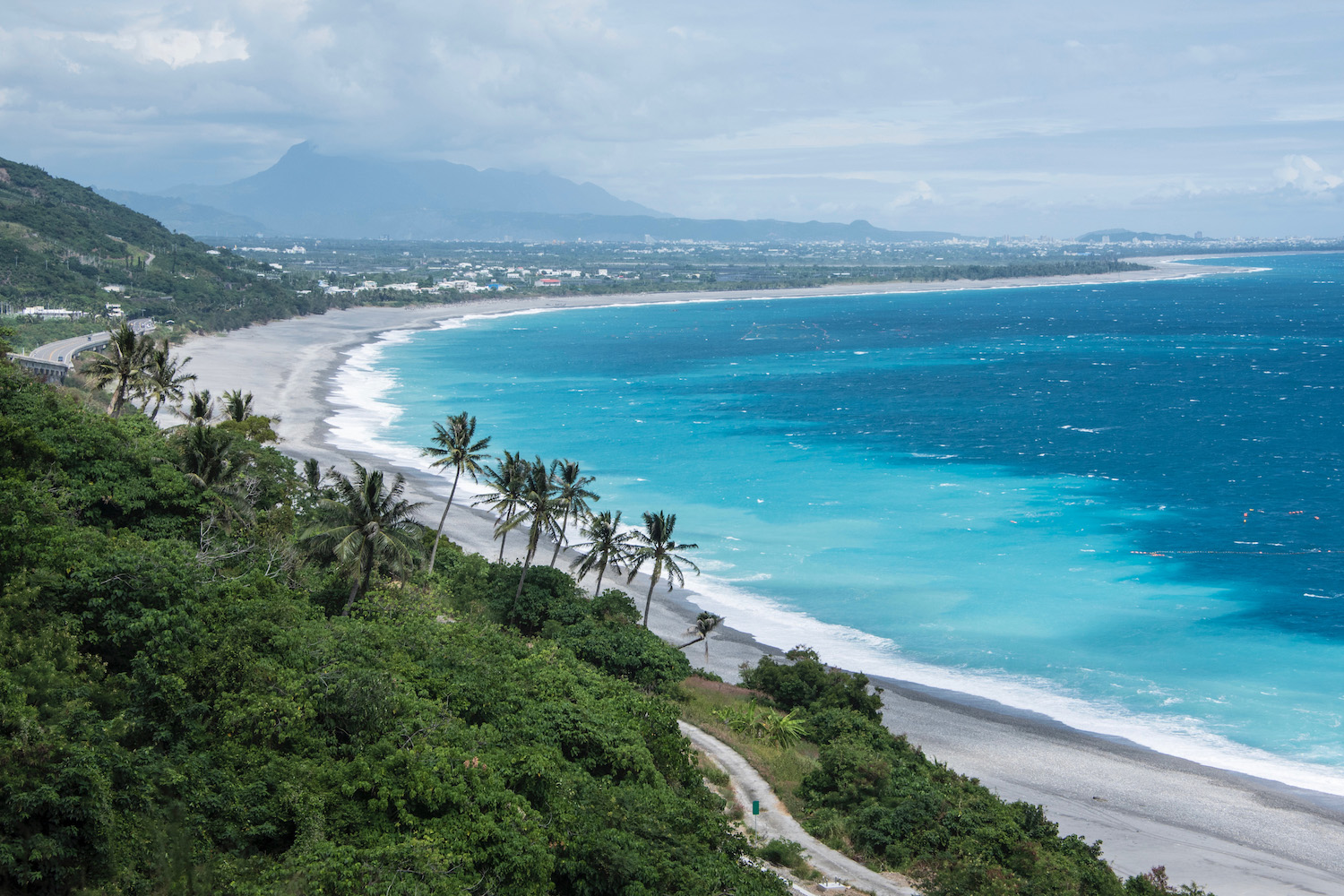 If, on the other hand, you want to practice beach photography in Taiwan, you don't need to drive from Hualien and Taroko Gorge all the way down to Kenting National Park (which I actually find very overrated, for what it's worth). Instead, set your GPS for Taimali, a town—and beach—about halfway down the East Coast Scenic Route, near the city of Taitung. This is not only the most beautiful beach in Taiwan, as far as I'm concerned, but is one of the most beautiful I've seen anywhere.
Kaohsiung Tiger and Dragon Pagodas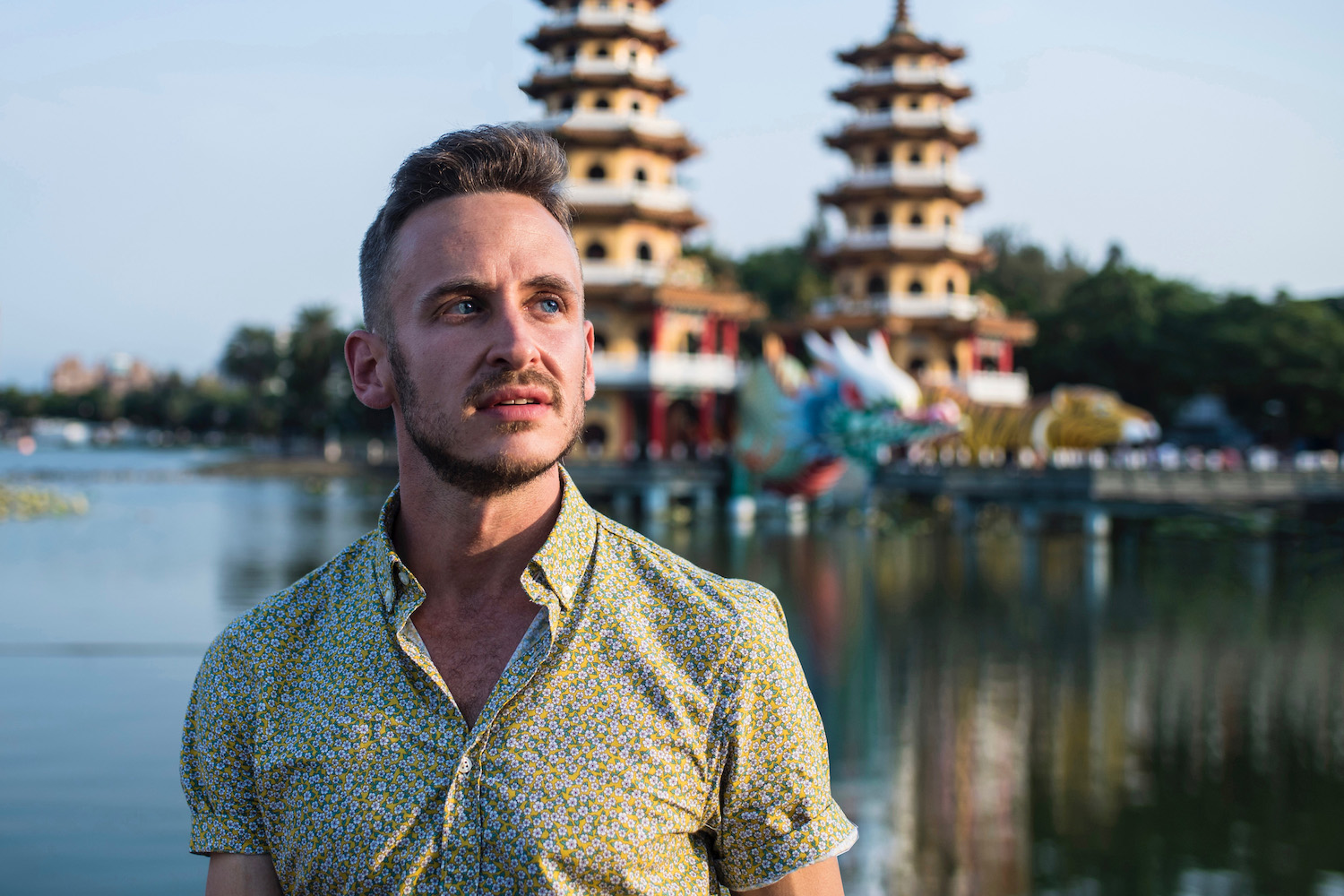 Of course, you can also hone your Taiwan photography skills without venturing far from public transportation. In fact, the Tiger and Dragon Pagodas of Kaohsiung city are just a few minutes by foot from Zuoying Station, the southern terminus of Taiwan's west coast high-speed railway line. Other worthwhile photo spots in Kaohsiung include Cijin, a historical settlement located on the barrier island west of the city, and the delectable eats of Liuhe Tourist Night Market.
Sun Moon Lake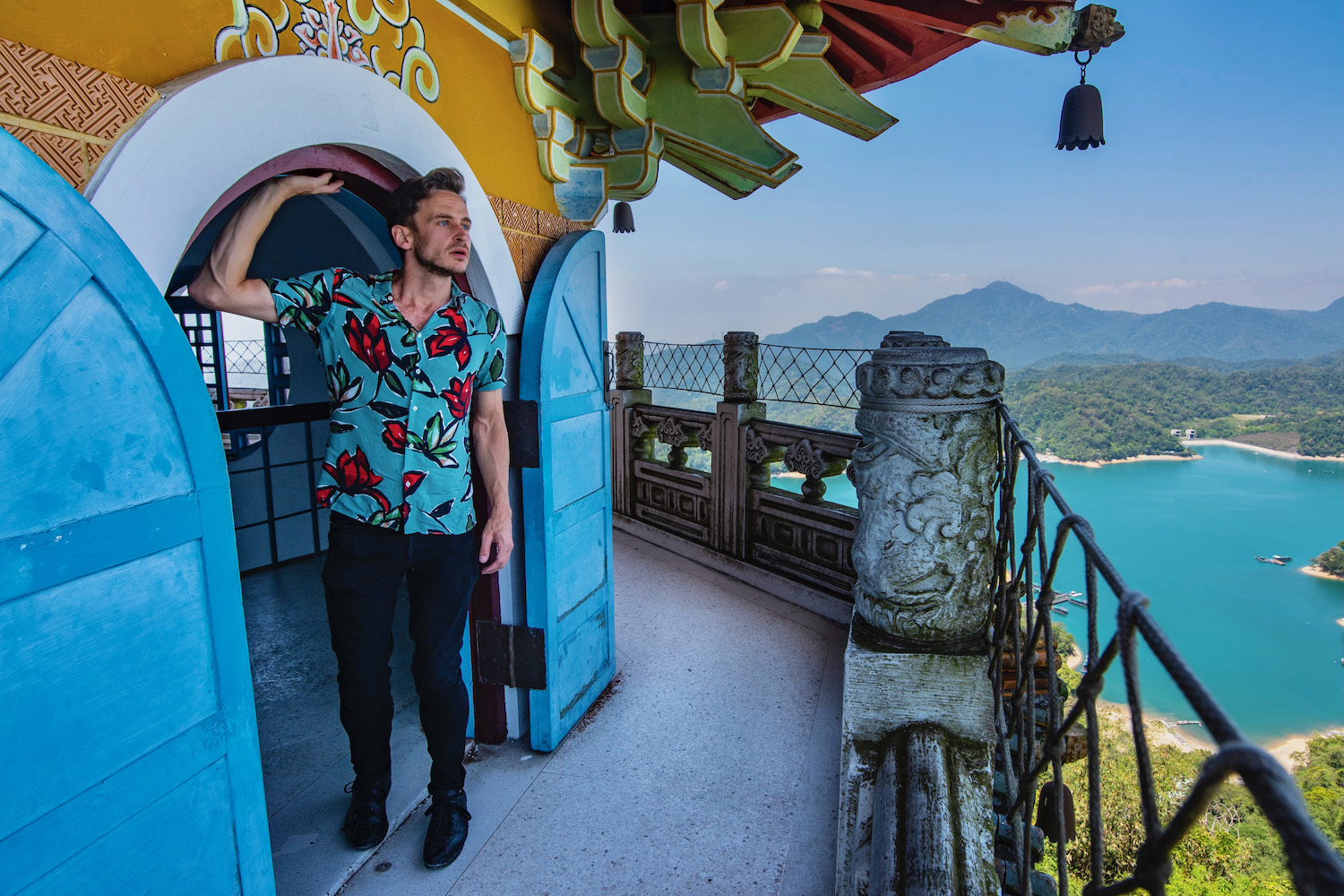 Taiwan's so-called "middle city" of Taichung doesn't get a lot of love, from photographers or otherwise. While I myself am somewhat agnostic about the city (I actually find its random street scenes more photogenic than the famous Rainbow Village featured in the main image of this post), it is the closest major metropolitan area to one of Taiwan's most beautiful destinations: Sun Moon Lake. In particular, you should make sure not to miss Ci'en Pagoda, which is pictured just above this paragraph.
Other Amazing Taiwan Photography Spots
The places I've mentioned above are the most popular places to take amazing photos of Taiwan, but they're only the beginning. Here are some of my other top picks:
Fo Guang Shan Monastery (Kaohsiung)
San Xian Tai bridge (East Coast Scenic Route)
Shizuo Tea Fields (Alishan Scenic Area)
Zhengbin Fishing Port (Keelung City)
Quanhua Temple (Miaoli County)
My Favorite Taiwan Travel Photos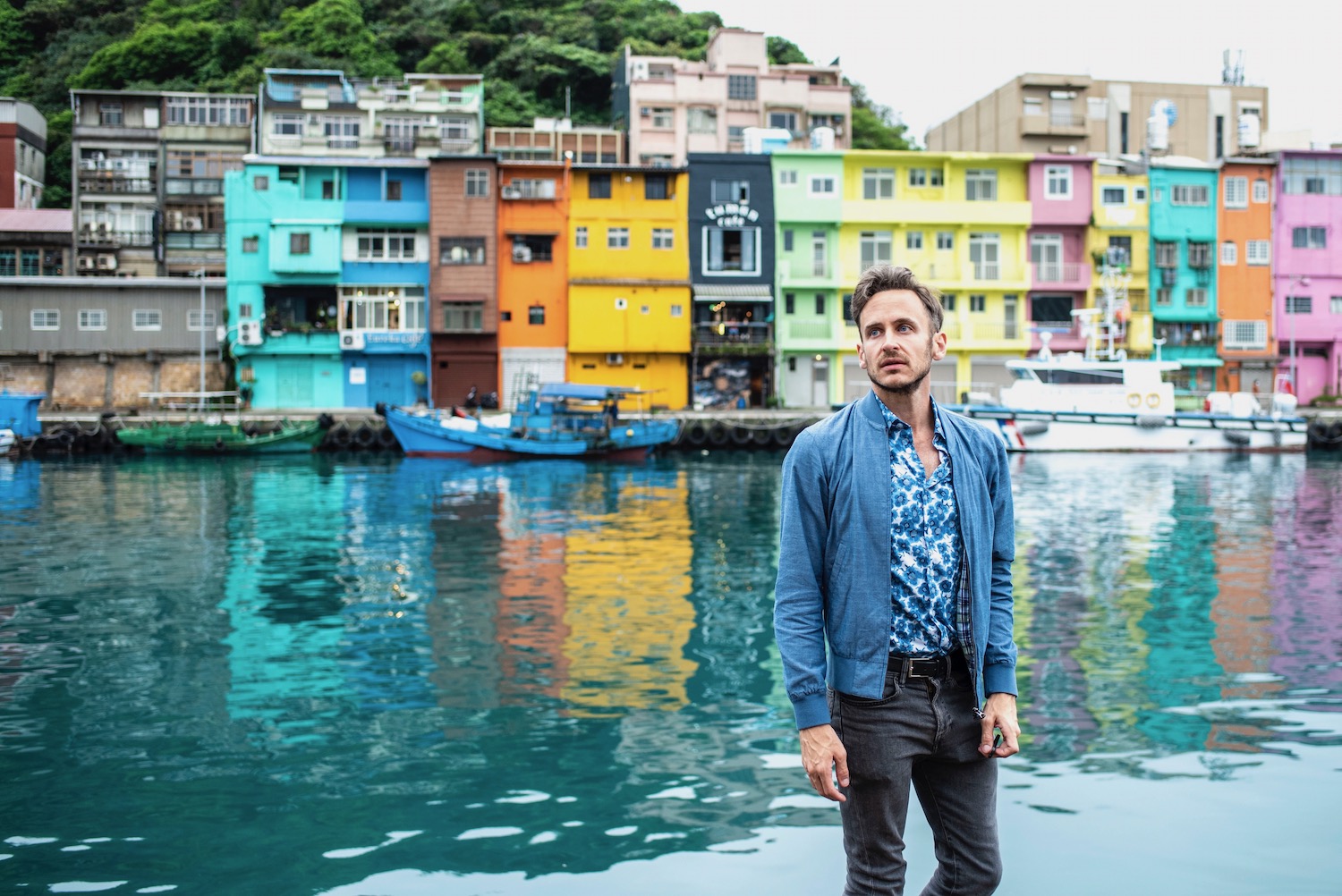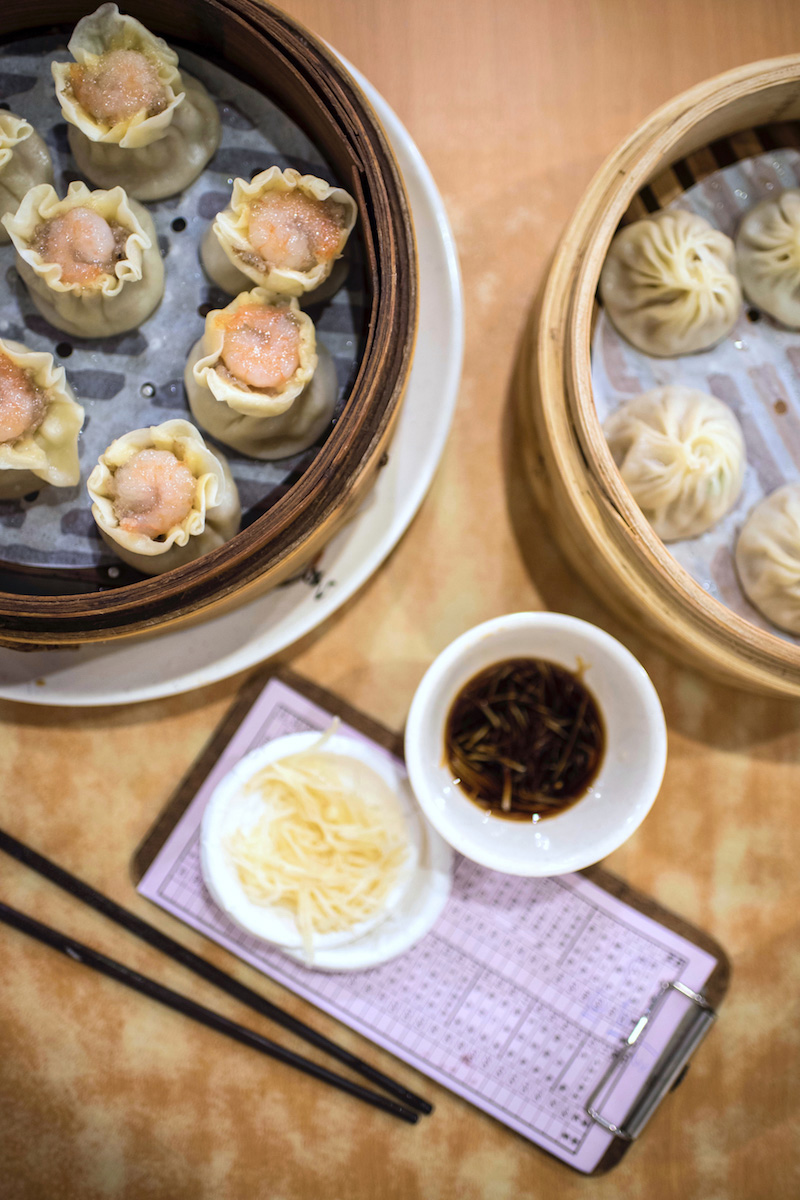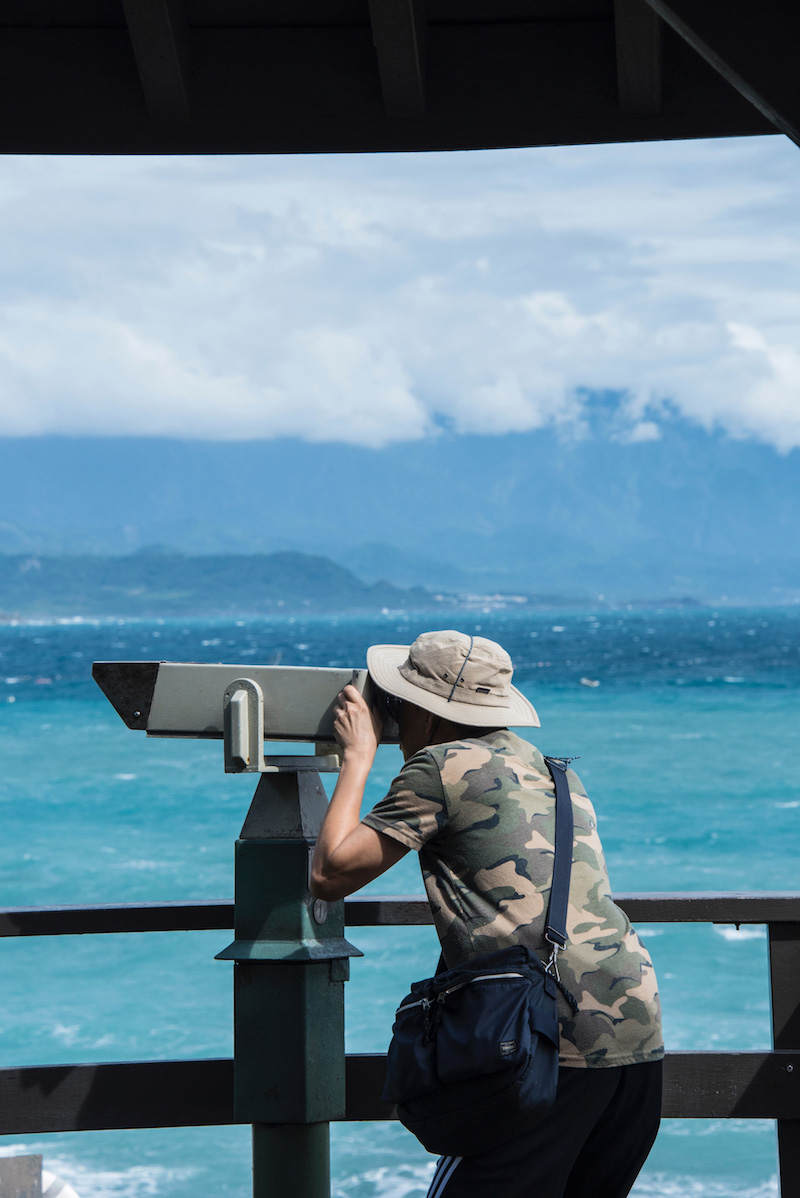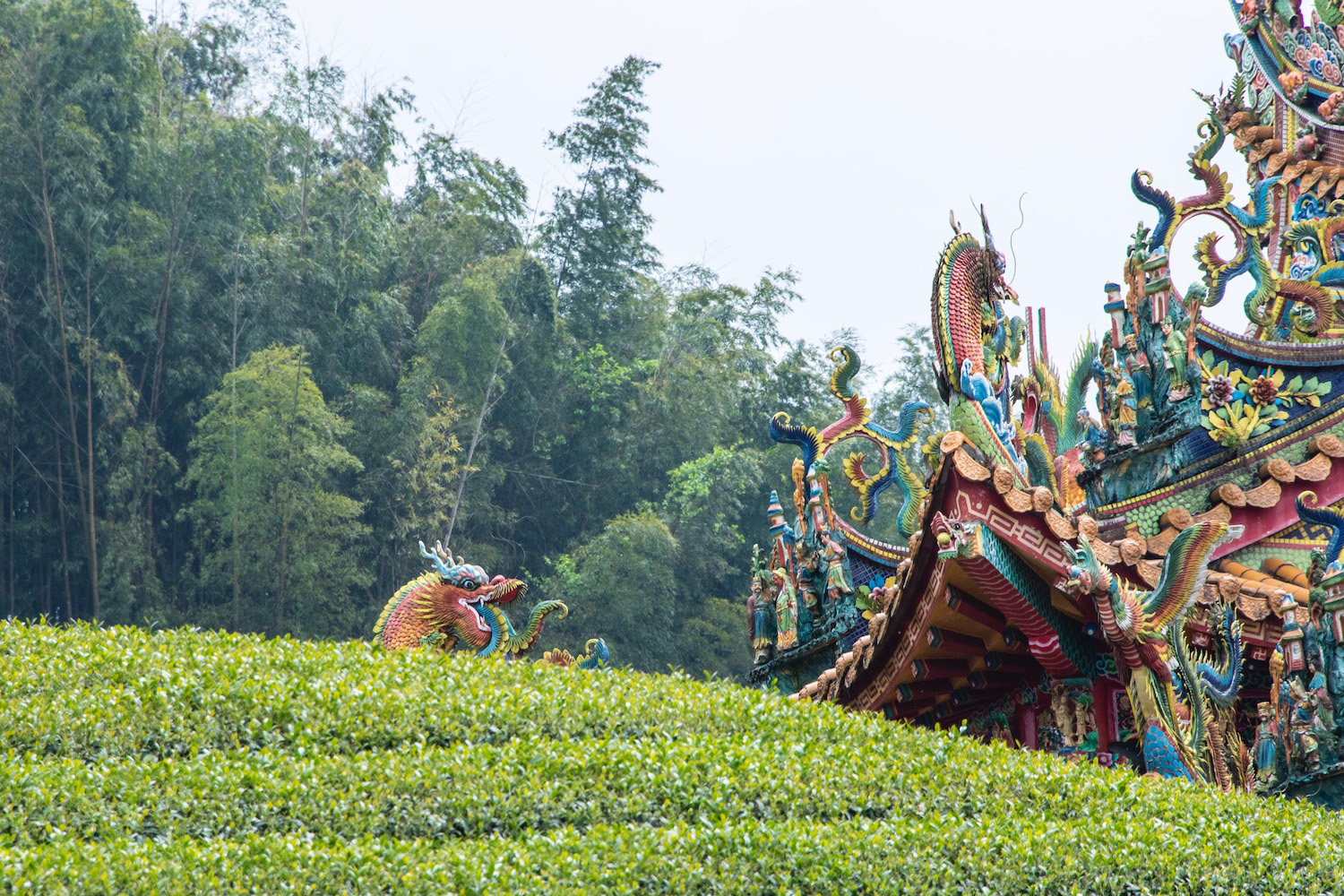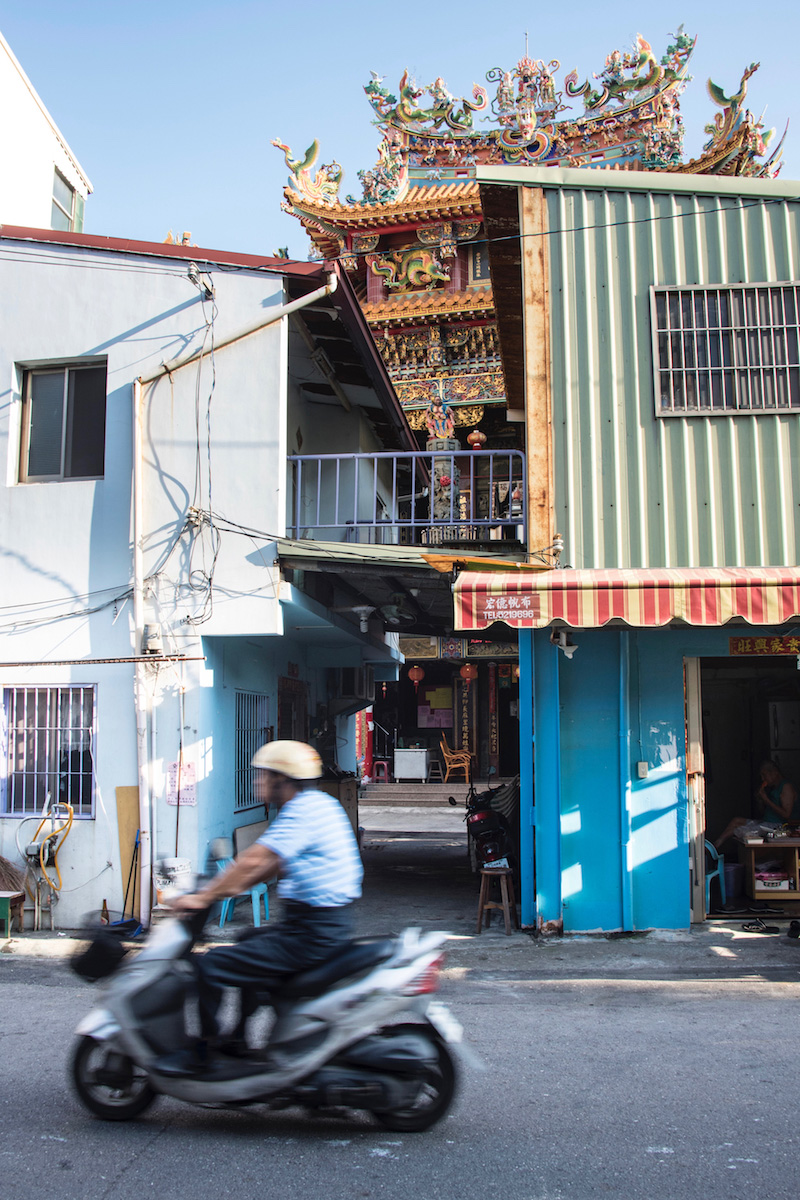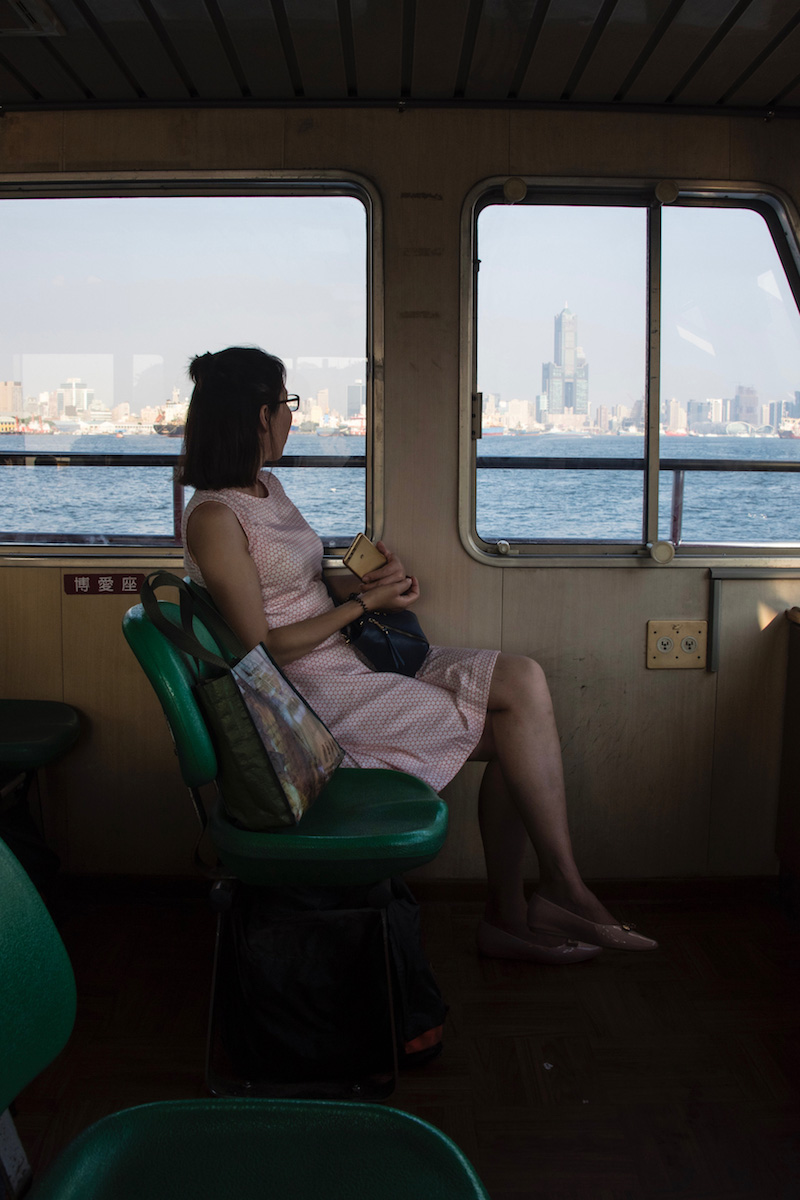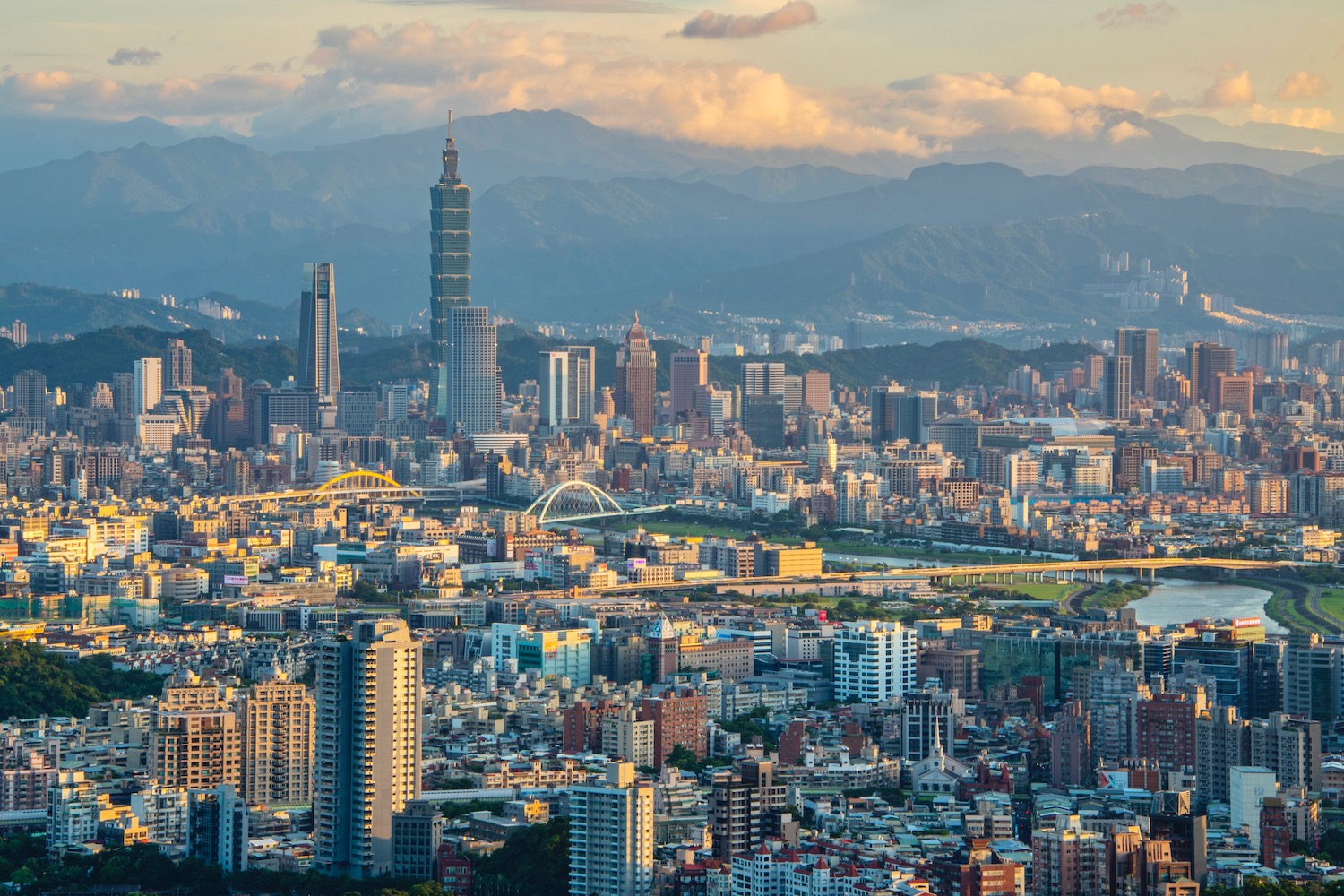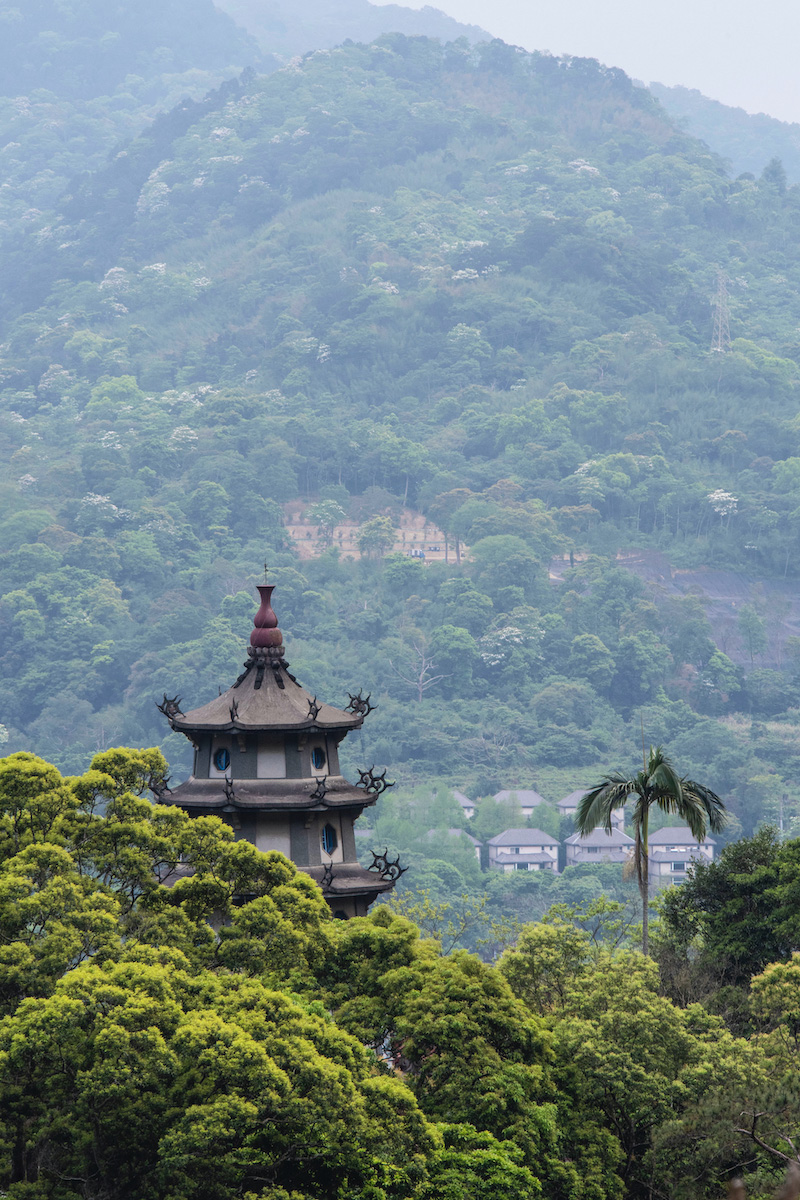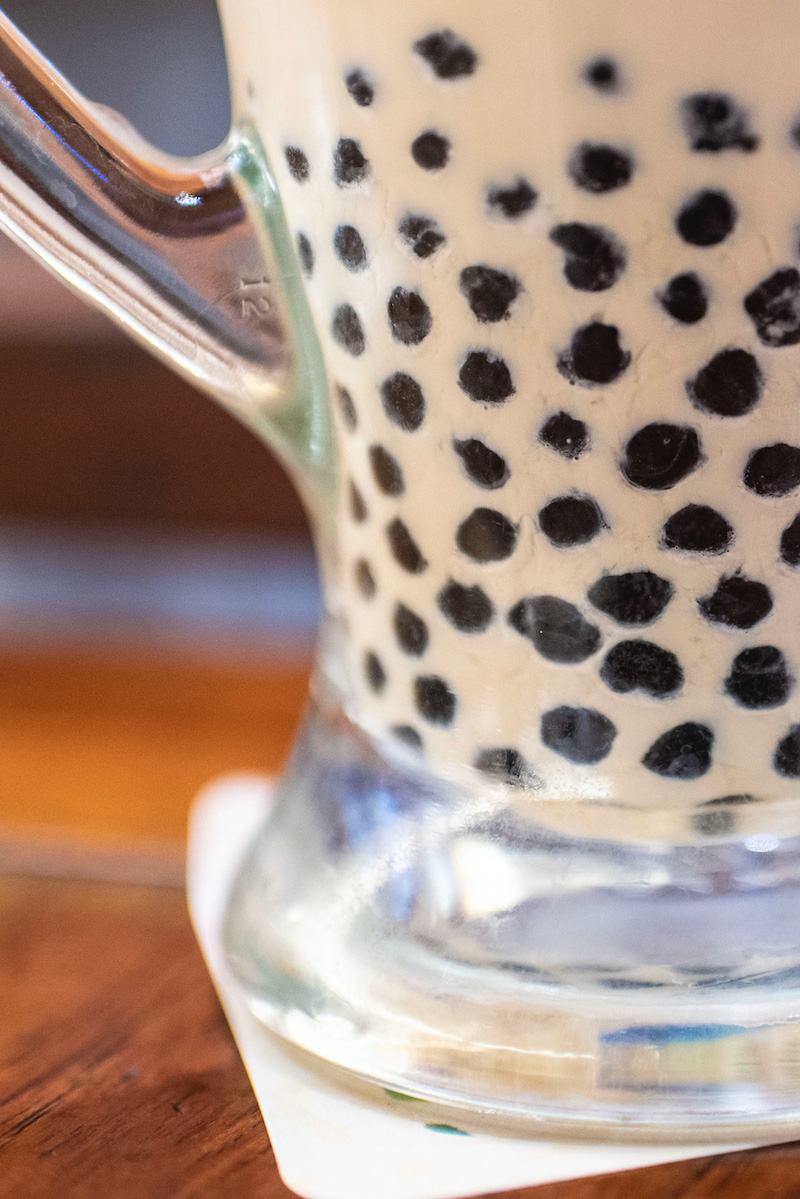 Purchase My Taiwan Photos
Looking for amazing photos of Taiwan, but don't have the time or inclination to take a trip (let alone, to learn photography yourself)? Whether you're working on a commercial project or want to publish a more traditional travel article, I'm happy to announce that all of my Taiwan photos are for sale. When you purchase the rights to use my Taiwan pictures, you'll get the original, high-resolution image file, and you'll have the ability to modify it as you see fit.
I also offer additional services, such as fashioning photos of mine into well-designed graphics and PDF packages, and even providing .NEF files to let you re-process my photos any way you'd like. As is the case with a trip to Taiwan, the sky—and your imagination—is the limit when it comes to leveraging Taiwan photos to enhance your brand or business. To learn more, click here to send me an email.
Other FAQ About Taiwan Photography
Where are the most beautiful places for photography in Taiwan?
When it comes to photographing Taiwan, I'm as drawn to cities like Taipei and Kaohsiung as I am to the scenic beaches and mountains along the country's rural east coast. One of my favorite Taiwan photo spots is in Taimali, a dramatic beach located just south of Taitung city. I also love photographing Taipei from the mountains just north of the city.
Is Taiwan a good place to buy cameras?
Although Taiwan has an excellent selection of cameras and other photography peripherals, it might not be the cheapest place to buy a new camera. Before you do, check the exchange rate, and compare to prices in nearby places like Japan and Hong Kong.
Where are the best places to take pictures in Taipei?
Taipei is a photographer's gold mine. Beyond big-ticket photo locals like the Ximending area and Xiangshan mountain viewpoint, I love finding random temples in the Wanhua and Beitou districts, hole-in-the-wall eateries along Yongkang Road and getting lost on hiking trails in outlying parts of the city.
The Bottom Line
The collection of Taiwan photography I've presented here is more aspirational than comprehensive. Although I've been "everywhere in Taiwan" according to conventional metrics (and indeed, the commentary of my Taiwanese friends), each day I spent on this island adds color and nuance to my perspective—what I see through my eyes, and what I capture with my camera. At a minimum, I hope browsing through my images of Taiwan has inspired you, whether to the end of buying some for your own use, or coming to Taiwan yourself and seeing what you're able to create after a few days or weeks.