Until very recently, I was mostly oblivious to why so many people loved Yilan. I dismissed the county as a lackluster destination, a place where Taipei residents (Taiwanese ones) went on the weekend, but where foreigners were neither welcome nor had anything to gain by visiting.
How wrong I was! In addition to the fact that many Yilan attractions are absolutely incredible, this is a place where foreigners are not only welcome, but can really cover a lot of ground (particularly those with just a week in Taiwan or less!). You might say Yilan is a microcosm of Taiwan more broadly.
I hope you'll continue reading my Yilan travel guide, whether you need motivation to head to Taiwan's underrated northeast, or if you've already decided, and simply seek information about where to go in Yilan. The forests of Taipingshan, the food stalls of Luodong Night Market and the milky waters of Turtle Island await!
Where to Stay in Yilan
Before I dig more deeply into things to do in Yilan, let's talk about where you should stay. In general, I'd recommend sleeping in the central part of the county, in Yilan city itself, or in Jiaoxi. However, if you do decide to stay in Jiaoxi, I'd recommend setting your expectations low. Although it's reputed to be one of Taiwan's premier hot springs getaways, it doesn't hold a candle to even mediocre onsen towns in Japan (for example).
In particular, if you can't splurge on high-end hot spring hotels in Jiaoxi such as Evergreen Resort Hotel or Yamagata Kaku Hotel & Spa, you're better off choosing a more urban property. In particular I'm thinking of Yilan hotels like Hangkhau Hotel, or potentially even Kavalan Hotel in Luodong, which puts you within walking distance of the night market's culinary delights—more on those in a moment!
What to Do in Yilan
Visit Taiwan's most famous Instagram spots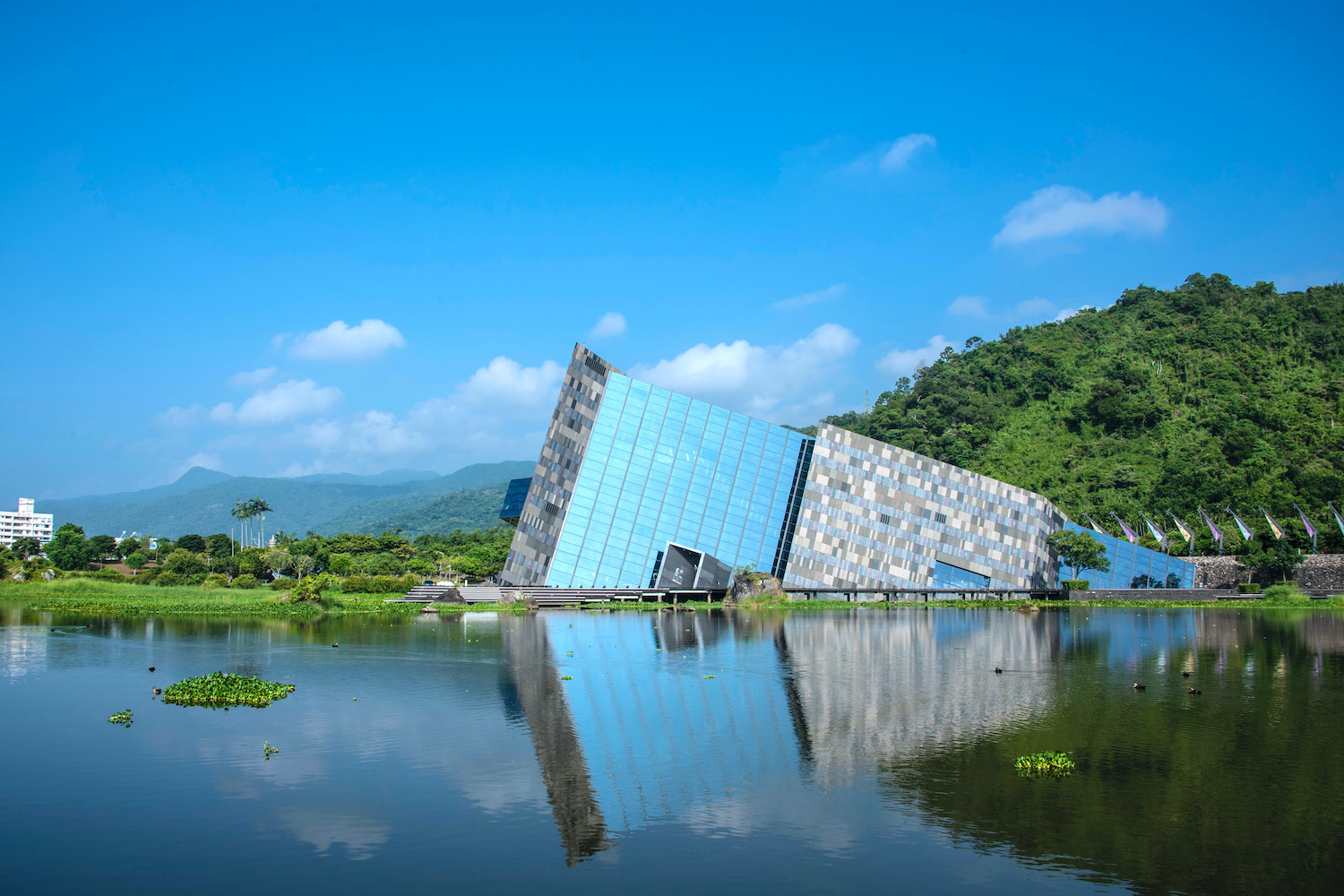 When it comes to interesting museums in Taiwan, the Lanyang Museum at Wushi Harbor near Waiao Beach must be near the top of the list, at least when it comes to its architecture. Another Insta-worthy spot in Yilan County is Wufengci in Jiaoxi. In addition to being home to a three-tiered waterfall, Wufengci hosts a Catholic church with a decidedly Chinese design.
Cool off at Taipingshan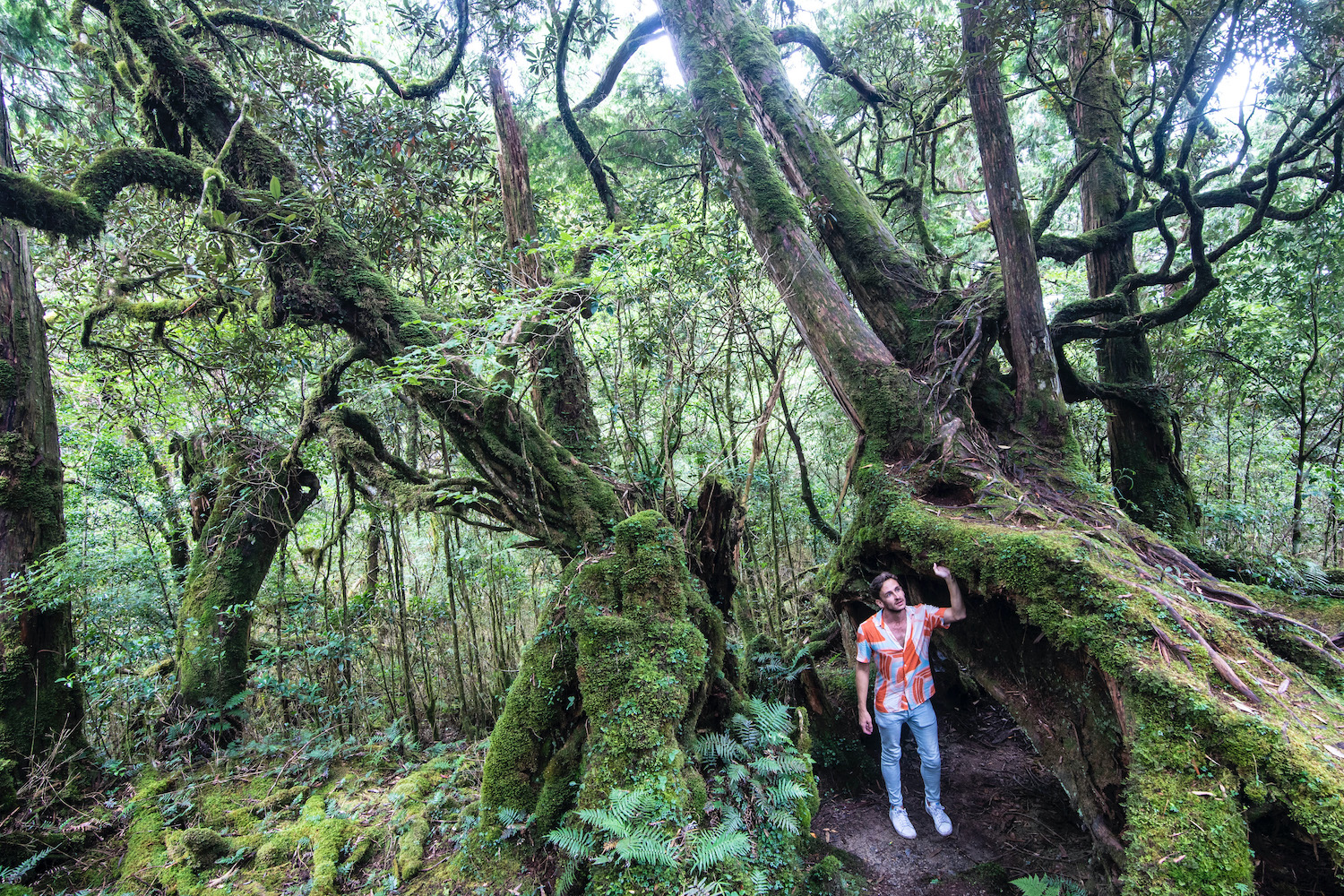 One of my favorite things to do in Yilan, broadly speaking, is hiking. While there are plenty of places to do this, I especially like Taipingshan National Forest. Located hundreds of meters up in the sky, the forest features enchanting evergreens and mesmerizing moss, in stark contrast to the bamboo, betel palm and banana trees that define the landscape at sea level. I especially love hiking through the Chinese Hemlock Forest!
Eat your way through Luodong Night Market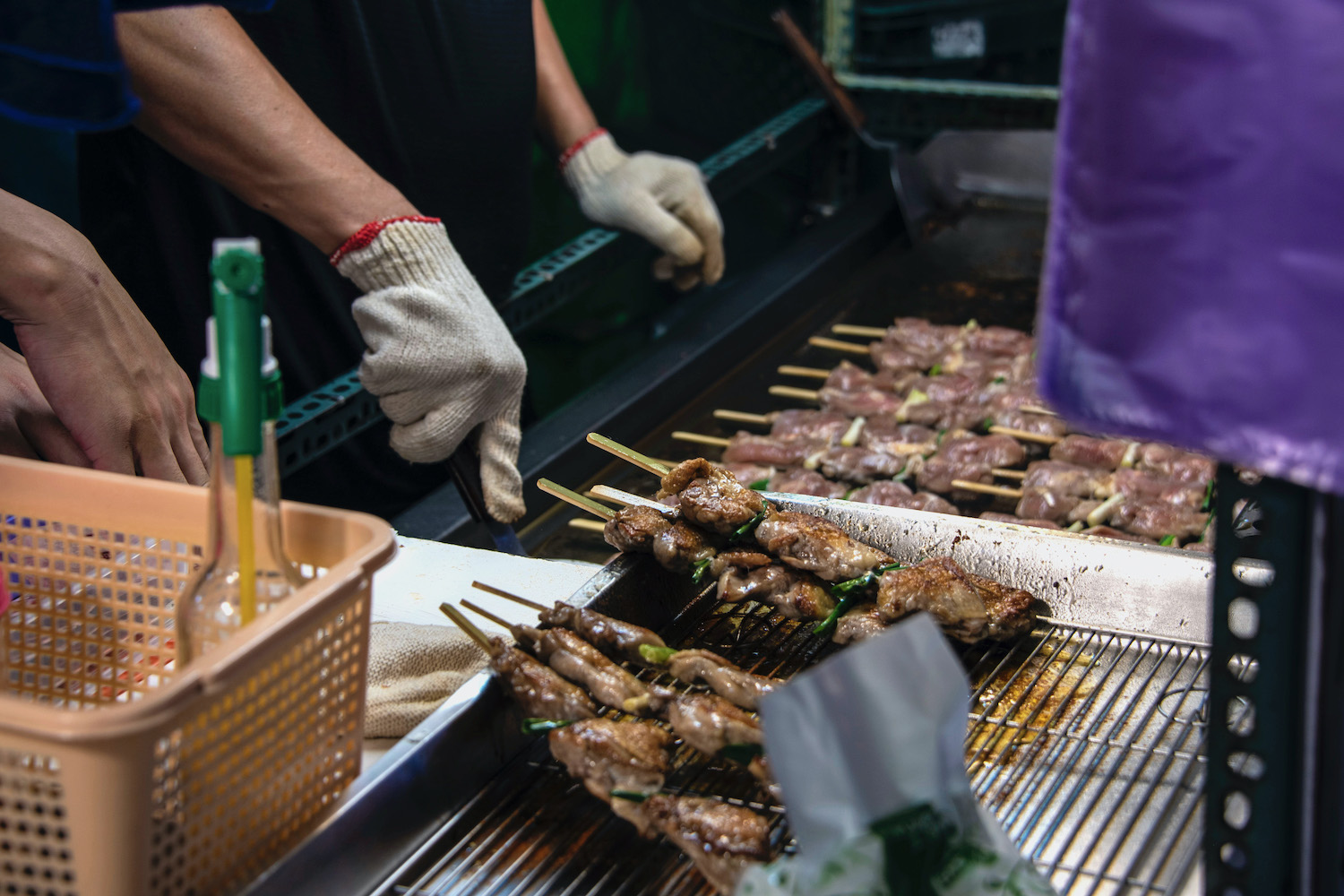 What is there to eat in Yilan? A lot, but the focus on many local dishes are the green onions that are famously grown here. One of my favorites are the 無骨雞腿串 (Wúgǔ jītuǐ chuàn) chicken thigh skewers served in Luodong Night Market, which is about 15 minutes by foot from Ludong Station. Another Yilan specialty served here is 吳記花生捲冰淇淋 (Wú jì huāshēng juǎn bīngqílín), an ice cream wrap served with fresh-ground peanuts and cilantro.
Don't miss magnificent Nanfangao

Many people include the cold springs of Su'ao on their list of things to do in Yilan, but few continue southward to Nanfangao—this is a pity. Whether you enjoy views of the harbor through the dragons and phoenixes of Nantian Temple, or ascend to Nanfangao Lookout and admire its so-called Tofu Rocks from far above, Nanfangao is probably the most picturesque place in Yilan.
Take a boat to Turtle Island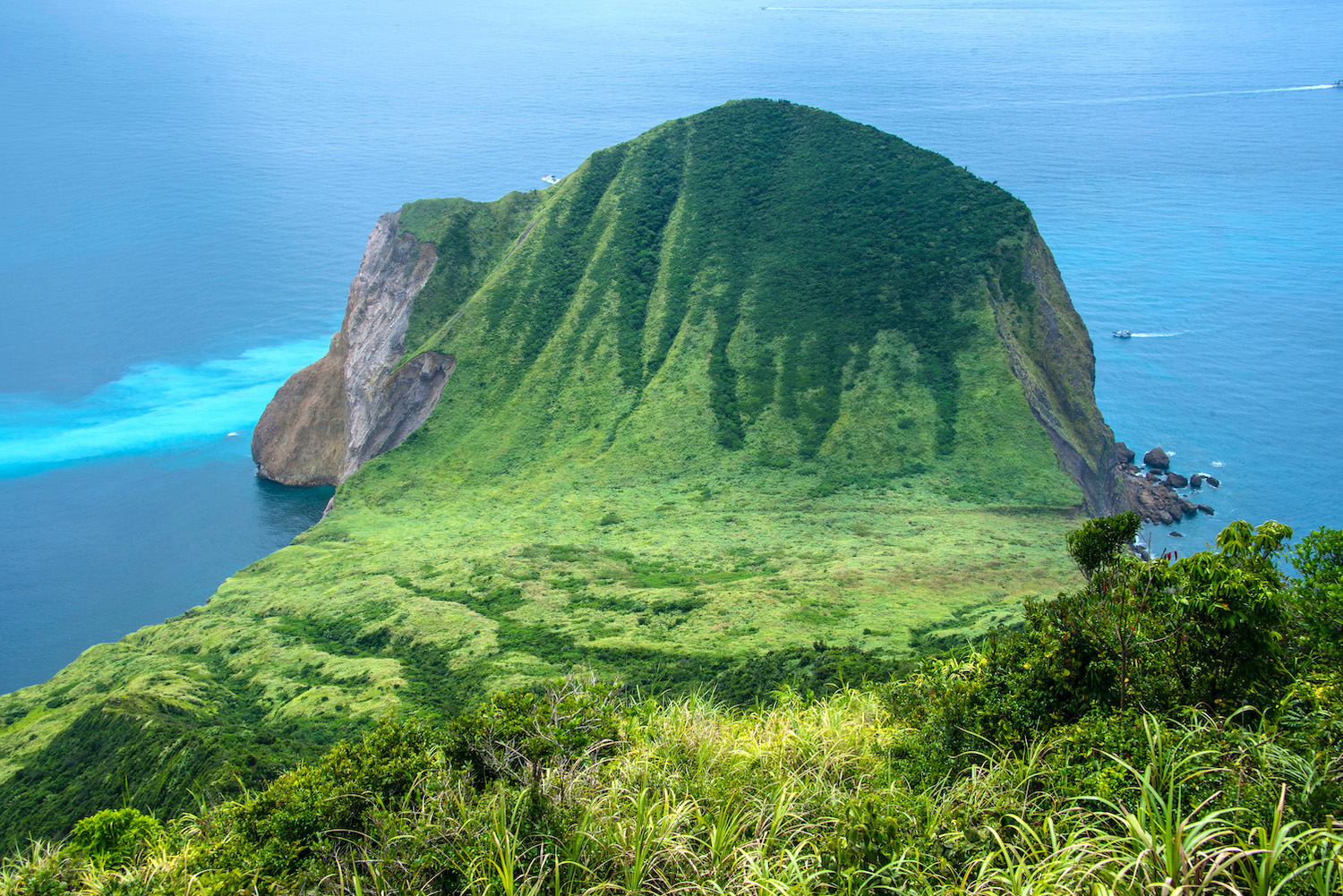 The bad news? A Turtle Island day trip is not really something you can do on a whim, as you need a guided tour booked in advance to visit the island. The good news? It's easy to sneak out ahead of the group as you hike to the lookout point of Guishan Dao, especially if you don't speak Chinese or can pretend you don't understand. Trust me: It's worth being the first one to the top!
How Many Days Should You Spend in Yilan?
As far as how many days in Yilan you should spend, that depends in part on how you plan to get around—more on that in a second. As a general rule, travelers who use public transportation (i.e. trains and buses) will need longer, while those who rent a car aren't as dependent on transport schedules, and can consolidate their sightseeing into fewer days.
When it comes to specific things to do in Yilan, I'd say you need at least a full day for Taipingshan, due to its far distance, and may a day each in the north (Waiao and Toucheng) and south (Su'ao and Nanfangao); you can mix central destinations like Jiaoxi and Yilan (where you are likely to base yourself) into these days. Overall, most travelers will need 3-5 days in Yilan, with drivers needing fewer than train and bus riders.
Other FAQ About Yilan
How far is Yilan from Taipei?
Traveling from Taipei to Yilan takes 1-2 hours, depending on how you go. Most eastbound trains from Taipei travel to Yilan county, but faster express trains only stop at major stations—Yilan and Luodong, but maybe not Jiaoxi or Wai'ao. Buses from Taipei to Yilan can be faster, but only go to specific locations, such as Wushi Harbor.
How do you get around Yilan?
Local trains are an easy way to get around Yilan, but not very efficient. For example, while it takes around 20 minutes to travel from Jiaoxi to Luodong, trains (and Yilan buses) only run 1-2 times per hour. If you only have a day or two in Yilan and want to cover a lot of ground, I'd recommend renting a car.
Is Yilan worth visiting?
Yilan is absolutely worth visiting, once you realize it's something of a microcosm of Taiwan. As I mentioned in the intro this piece, it was never really a priority for me to visit Yilan until I dug in and learned what a diverse destination it is.
The Bottom Line
Whether you came here explicitly search for an Yilan travel guide, or just motivation to visit in the first place, I hope you've found what you need. Yilan is a misunderstood, underrated destination in Taiwan, certainly among foreigners in the country. Some travelers will stay a long week, exploring the country from Lanyang Museum and Turtle Island in the north, to the picturesque Nanfangao Harbor in the south. Others will simply venture from Taipei to Yilan for a day, for example in order to cool off with a hike in Taipingshan during the scorching summer months. No matter which camp you fall into, I hope you'll consider hiring me to plan your trip to Taiwan.