Personally, the biggest surprise of my Taroko Gorge hike was how little hiking it entailed. This was born of necessity: I arrived to the park under thick, cloudy skies, which opened up the moment I got out of my rental.
The good news, if the same fate happens to befall you, is that Taroko Gorge isn't just home to some of the best hikes in Taiwan. Much of the scenery is accessible via road, including roads served by bus (if you don't have your own set of wheels).
The better news? Whether you stay overnight in Hualien before your day in Taroko, or attempt to extremely ambitious task of travel from Taipei to Taroko (and back) in a single day, I'll explain everything you need to know in my Taroko Gorge travel guide below.
The Logistics of Visiting Taroko Gorge
Now, I don't want to curse you: Let's go ahead and assume, if only for the sake of optimistic, that your Taroko Gorge hike will go off completely without a hitch. Thing is, you're still going to need to get there. Two parallel but quite different tracks for doing this exist: Visiting Taroko Gorge for the day from nearby Hualien, or visiting Taroko Gorge from Taipei on a day trip.
Unless you have an extreme time constraint (i.e. you're spending less than a week in Taiwan), I would suggest the first option. This entails traveling from Taipei to Hualien, either in a rental car or by train, and spending the night in this underrated city before your full day in the park, which is accessible both by car and public transport. If you do want to do Taipei to Taroko (and back) in a day, on the other hand, I'd say the only realistic way is to rent a car.
Places to See in Taroko National Park
Swallow Grotto (Yanzikou) Trail
When it comes to Taroko Gorge trails, this one is one of the easiest, but also the most satisfying. After parking your car (assuming your don't take the bus or walk all the way from the visitor's center), you'll be asked to don a mildewy yellow helmet, which I personally removed as soon as I passed the entrance to the cave. Although I didn't see any massive number of the namesake birds of Swallow Grotto, hiking Yanzikou is fulfilling nonetheless.
Changchun Shrine
Known in English as the Shrine of Eternal Spring, this is another relatively easy Taroko Gorge hike—at least it is if you come on a rainy day like I did, and hike the 1 km or so from the parking lot to the shrine itself. Do eep in mind that while the journey is absolutely worth it, the best view of the destination (Changchun Shrine has a waterfall—an eternal spring—seemingly flowing from it) is from far away.
Shakadang Trail
Arriving at Shakadang Bridge already situates you at one of the most beautiful places in Taiwan. In fact, this is just the beginning of the Shakadang Trail, which extends 1.5 miles out and up along the tranquil Shakadang Stream. Note that while tourism authorities suggest an official return hike time of 3-4 hours, I can't imagine it taking this long for most travelers. It's a pretty easy trail, and never takes me longer than two hours return.
Baiyang Waterfall
Another favorite Taroko Gorge hike is the Baiyang Trail, which runs about 2 km from a well-marked trailhead to a waterfall of the same name. In addition to the cascade itself, the turquoise pools it leaves in its wake are some of the most beautiful in Taroko Gorge, although you can't swim in any of them (and it would be very difficult to reach them anyway!). Note that like many natural attractions in Taiwan, there is no way to reach Baiyang Waterfall except on foot.
Chongde Trail
I'll state straight off that this trail is not part of the traditional Taroko National Park cachement area, and also isn't reachable by public transport. With this being said, if you want to reach eastern Taiwan's famous Qingshui Cliff, the easy 15-minute walk along Chongde Trail is a great way to do it. Many travelers will stop here on their way into Hualien, be it from Taipei or from Yilan, another coastal city farther north.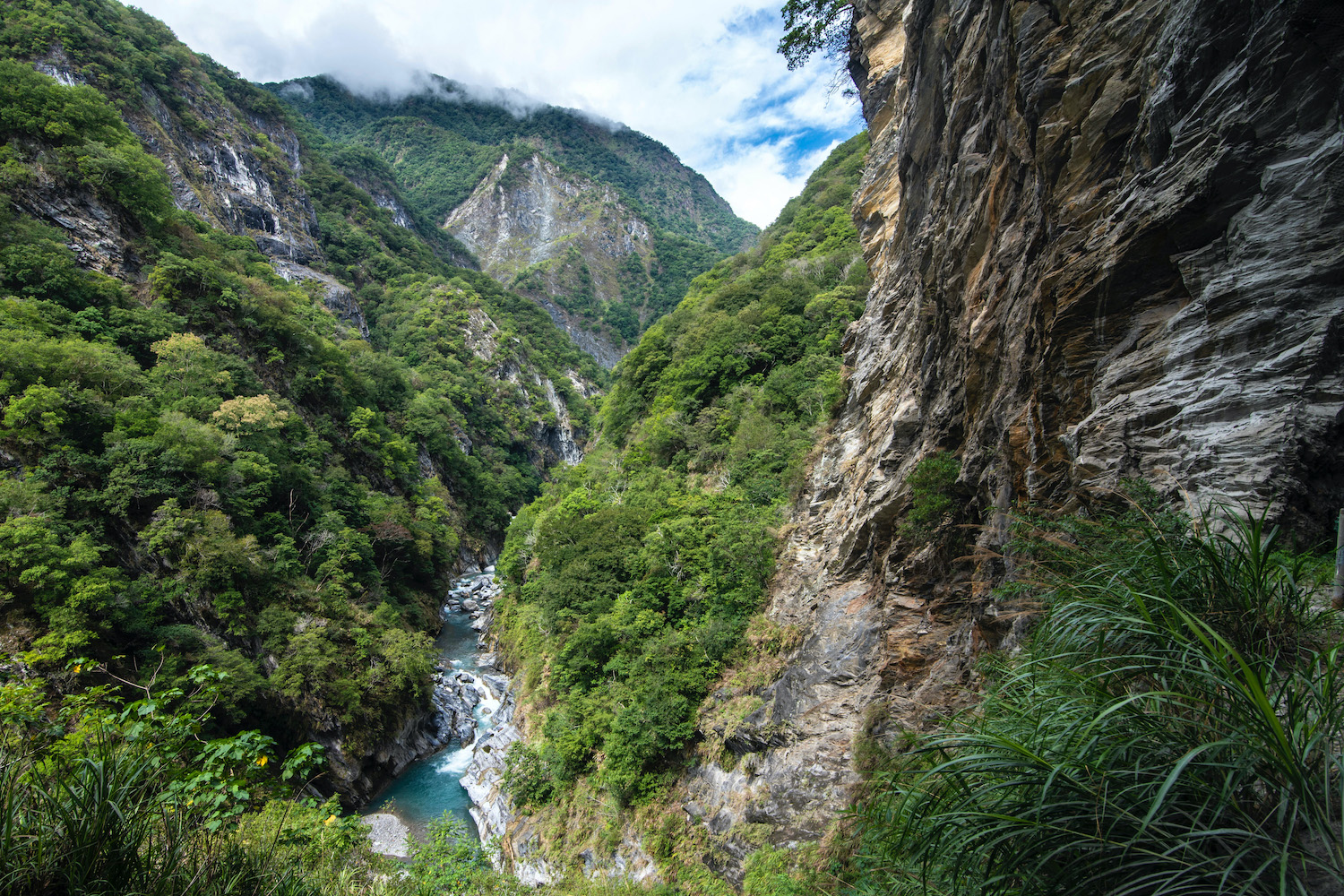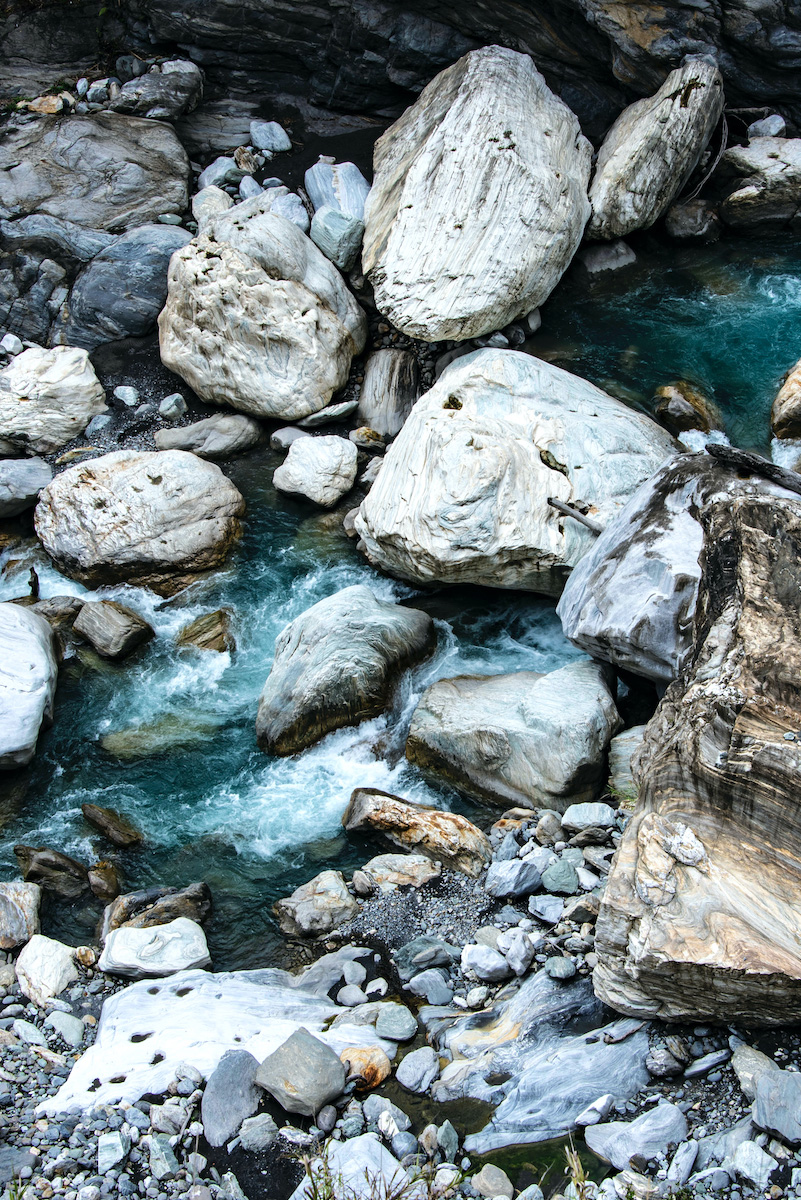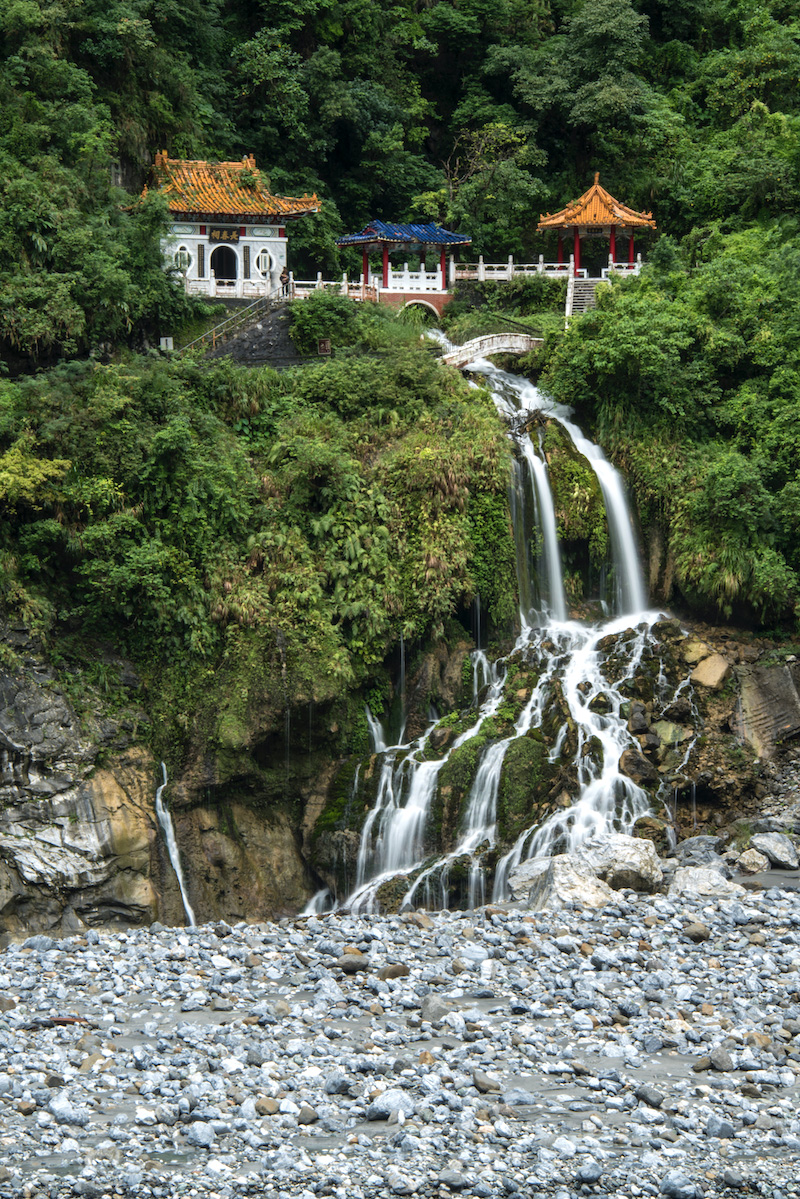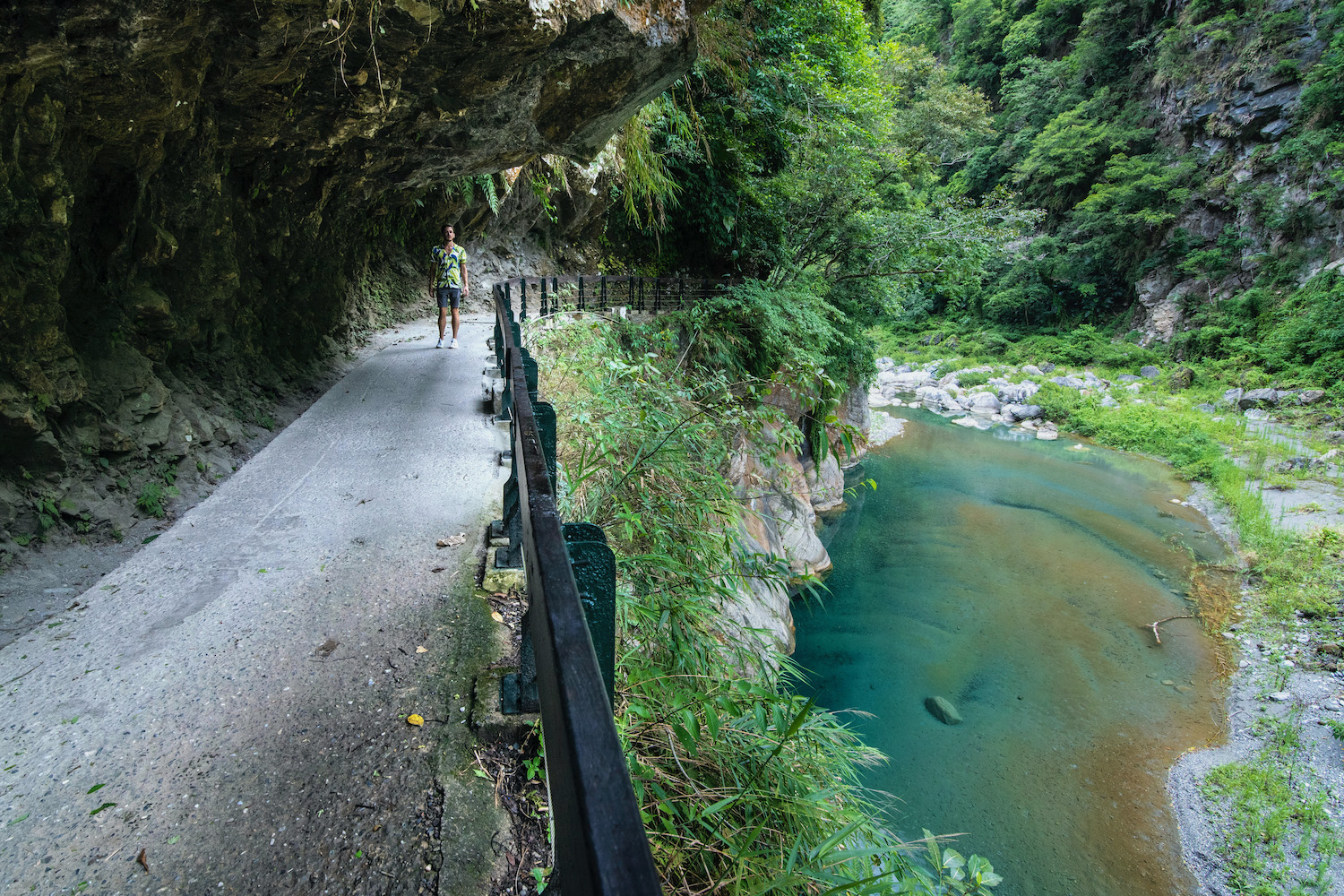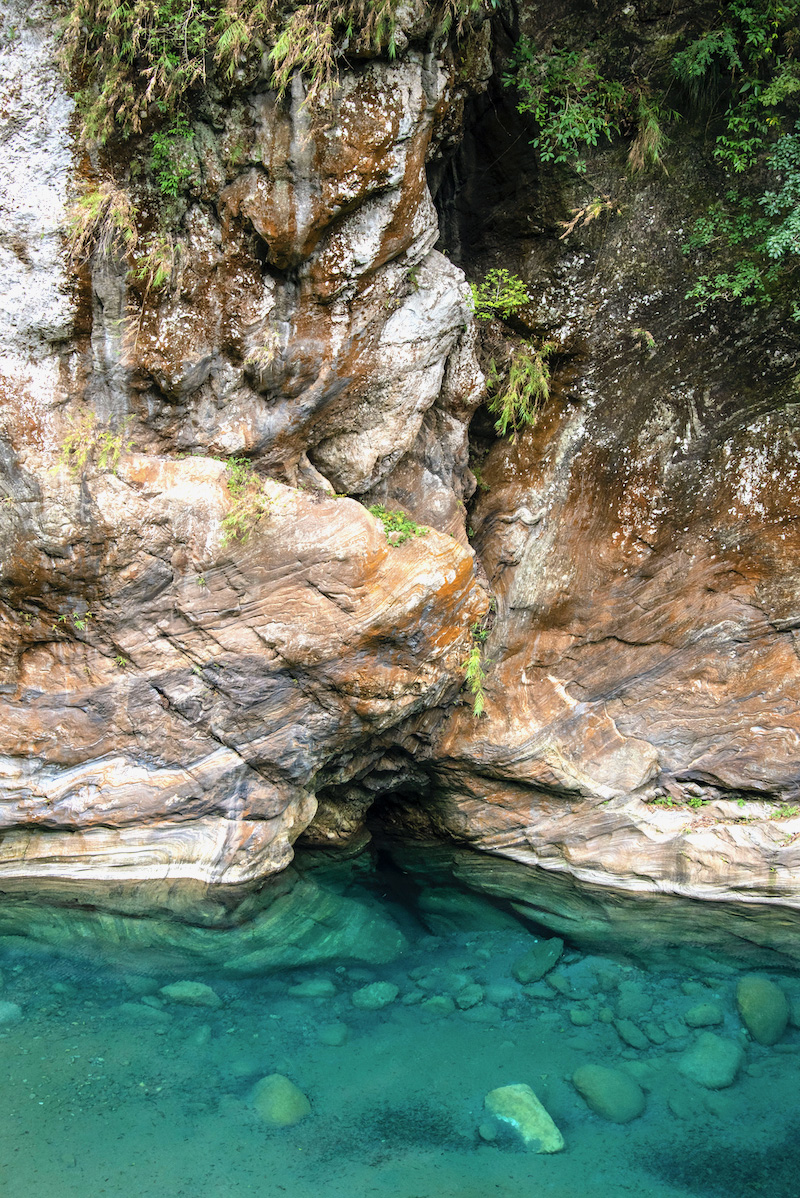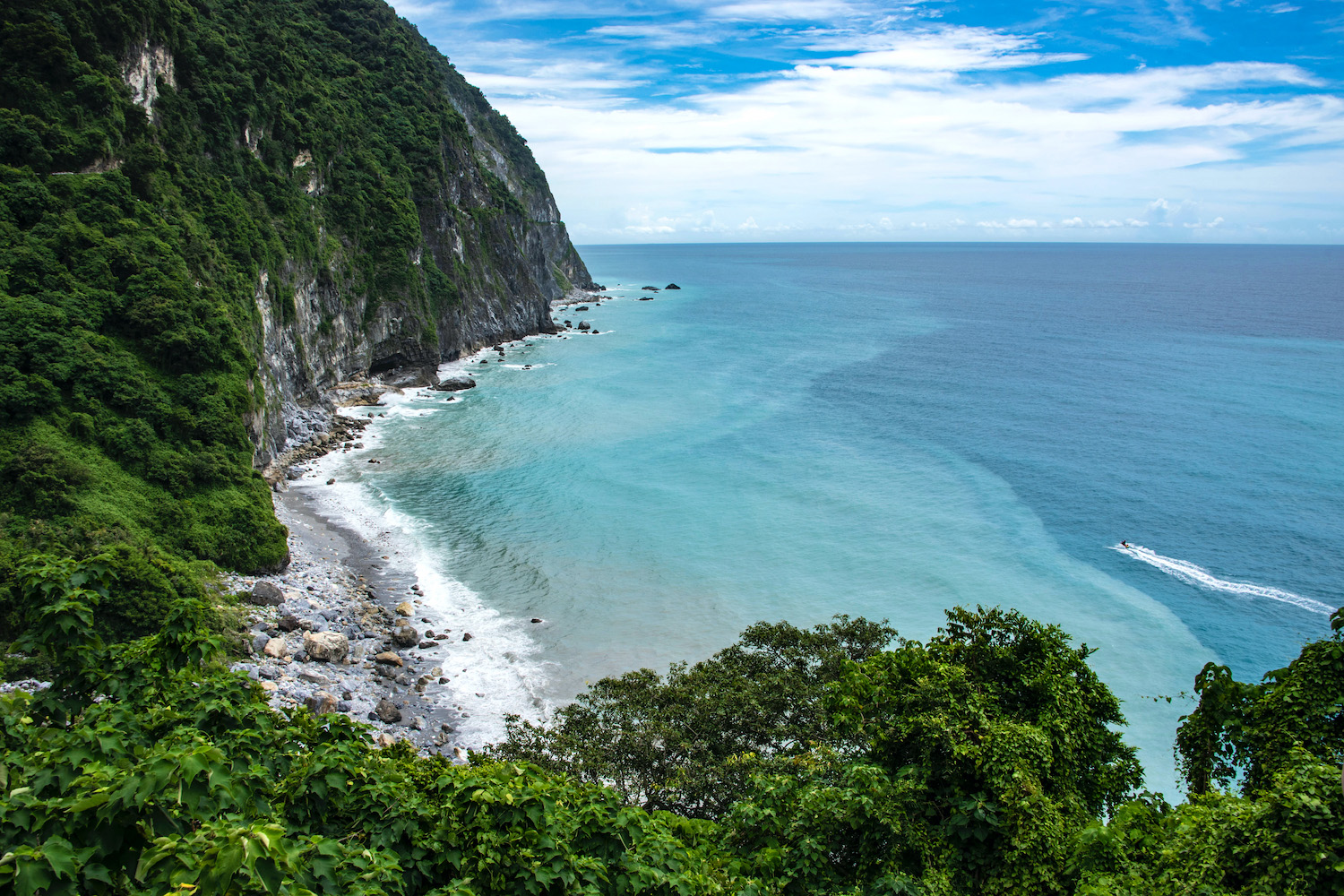 Is Hualien Worth Visiting?
On one hand, the array of things to do in Hualien doesn't match what you find in Taipei or even, say, Taichung. On the other hand, there's plenty to keep you busy in the city, including:
Street eats at Dongdamen Night Market
Pine Garden cultural center
My favorite Cong You Bing in Taiwan at Lao Pai
Oceanfront Beibin Park
More than anything, Hualien makes for a nearby and relaxing place to return "home" after your Taroko Gorge hike. It's a lot more of a relief than if you'd need to trek all the way back to Taipei!
Taiwan's East Coast Scenic Route
I've previously written about how to take a Taiwan road trip, but if you don't want to read that post, I'll sum it up here. Hualien, for all intents and purposes, is the beginning of Taiwan's East Coast Scenic Route. After leaving the city behind, drive through the rice fields of Yuli County, emerging onto the Pacific shoreline at Sanxiantai, aka the Bridge of the Three Immortals.
More beautiful coastal scenery exists along the journey from Hualien to Taitung, notably Lisong Hot Spring in the East Rift Valley. However, the most beautiful places in Taiwan (in my opinion, anyway) are found beyond Taitung City, namely Taimali Beach. From here you'll continue southward to Kenting National Park, where you'll sleep for at least a night before concluding in Kaohsiung, where you'll return your car.
Other FAQ About Visiting Taroko Gorge
How do I get to Taroko Gorge?
Although you can travel by bus from Taipei and Hualien to Taroko Gorge, it's really best to have your own set of wheels. I recommend taking a Limited Express train from Taipei to Hualien and then renting a car there, as the drive from Taipei to Hualien is long and not especially exciting.
How many days do you need in Taroko Gorge?
Whether or not you spend the night within Taroko National Park, I recommend spreading your trip over at least a couple of days (which may simply end up being two day trips from Hualien to Taroko Gorge). This allows you to take your time hiking and to see many different parts of the gorge.
What is special about Taroko Gorge?
Taroko Gorge, in addition to being beautiful and dramatic, is made primarily of marble, which gives its towering walls an especially beautiful experience. This marble can actually be found paving the streets of nearby Hualien, which gives the city a grand feel.
The Bottom Line
Whether or not you precisely follow my Taroko Gorge travel guide isn't the point. From the Shrine of Eternal Spring to Swallow Grotto, many of the most beautiful sights in the Taroko area are accessible by car and bus, even if this is not quite as exhilarating as getting there on foot. Taroko Gorge, to be sure, is only the beginning of Taiwan's beautiful east coast, whether you continue southward to Taitung and Kenting National Park by car or bike, or simply stay in Hualien a couple of days and discover that underrated city.