If you've been searching frantically for how to plan a Taiwan road trip, fear not: Your search ends here!
From must-visit attractions along Taiwan's east coast, to hidden gems within the island's lush interior, I'll be covering all the bases for your upcoming adventure. I'll also speak to practical concerns—most notably, how to procure a rental car.
Whether you're looking for step-by-step assistance or simply want to know the names of the best beaches in Taiwan, you're in the right place. Road trippers, start your engines!
Renting a Car in Taiwan
In order to take a Taiwan road trip, you'll need a car. And in order to rent a car in Taiwan, you'll need to take care of a few matters. The first, before you leave your home country, is to get an International Driving Permit, or IDP. It looks like a flimsy piece of card stock—it is a flimsy piece of card stock—but it contains a Chinese translation of your home country driver license, which is non-negotiable for renting a car in Taiwan.
Once that's taken care of, you can start browsing Taiwan rental cars. Although certain international companies have branch offices in Taiwan (namely, Avis—I always use them), most rental car companies are home-grown. Regardless of where you rent your car, you should be prepared for potential language difficulties, and to pay a lot. The standard rate is NT$2,500 per day for a compact car, which is pretty high by international standards.
How to Structure Your Taiwan Road Trip
Start in Hualien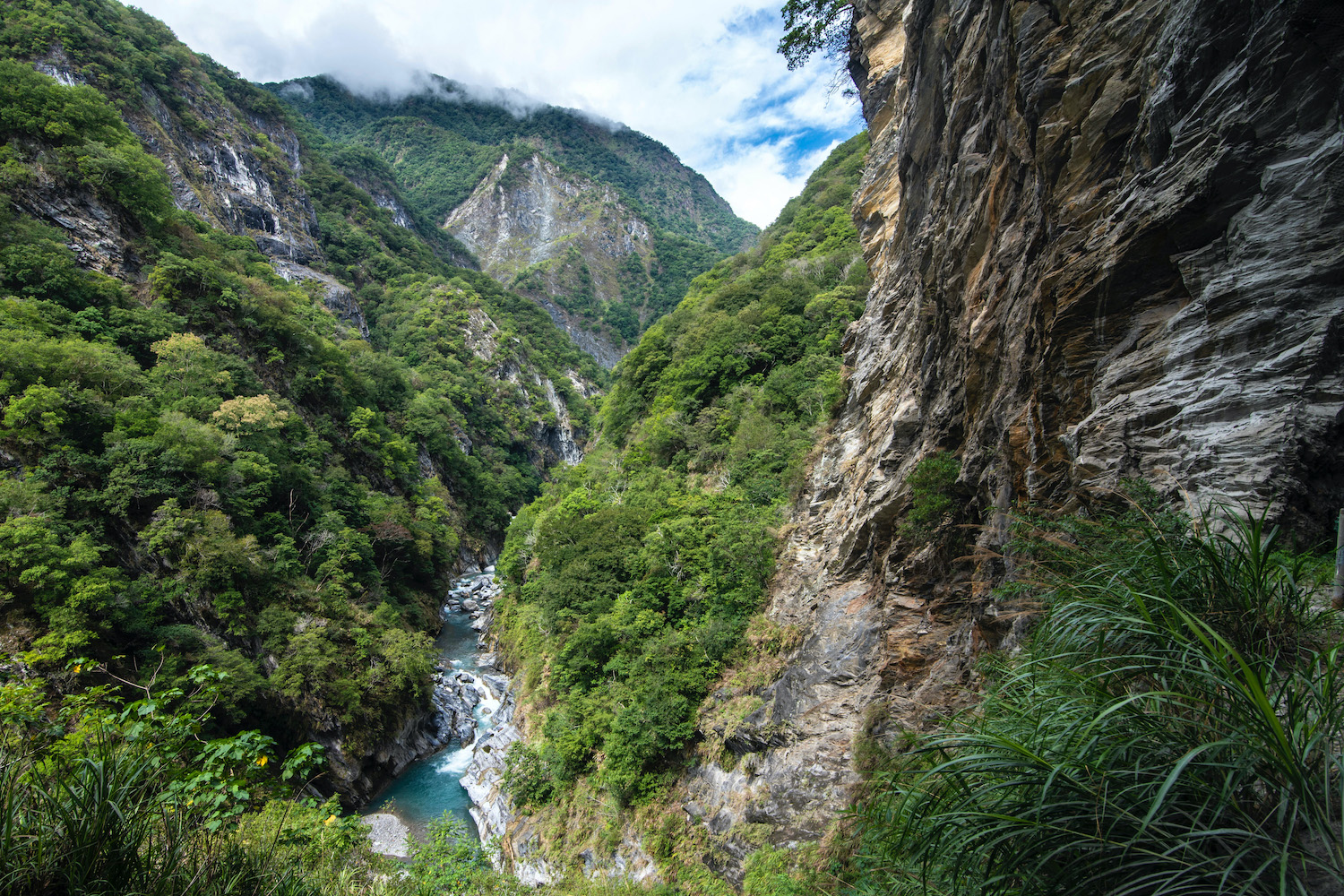 Many people skip over the coastal city of Hualien, and head straight to due a Taroko Gorge hike. This isn't a terrible idea—Taroko Gorge is beautiful, or gorge-ous as it were—but I do recommend spending at least a night in the city. It's a charming, relaxed city, and is home to what is probably my favorite cong you bing (scallion pancake) in all of Taiwan.
(Or Yilan)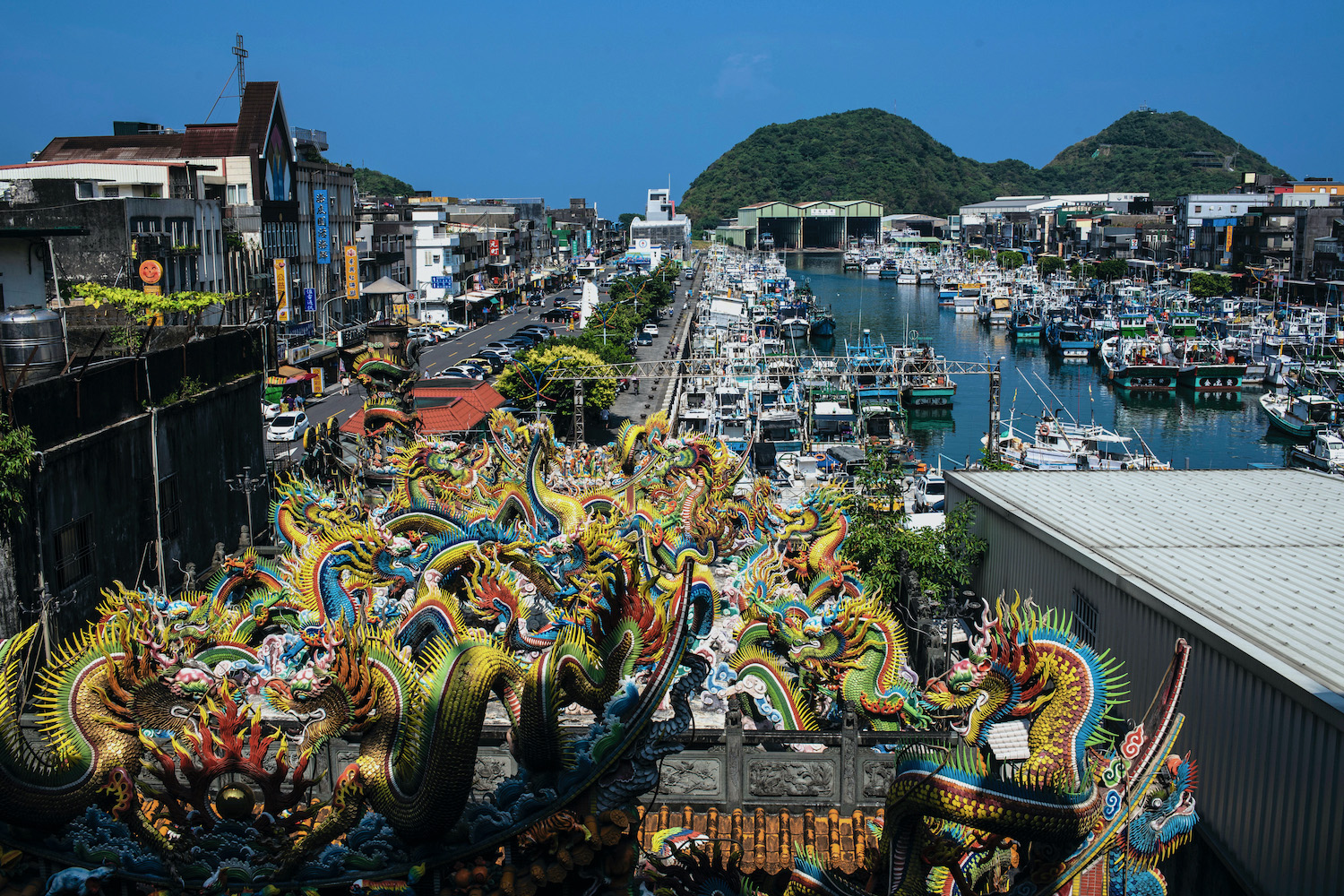 Structurally, I'm going to assume you begin your Taiwan road trip at a rental outlet in Taipei, heading east to Hualien. However, some people will stop in the city of Yilan, which is a popular weekend getaway for Taipei residents, though its appeal evades many foreigners. Even if you end up skipping Yilan, it might be worth stopping at Qingshui Cliffs en route to Hualien.
Don't Neglect Taiwan's Interior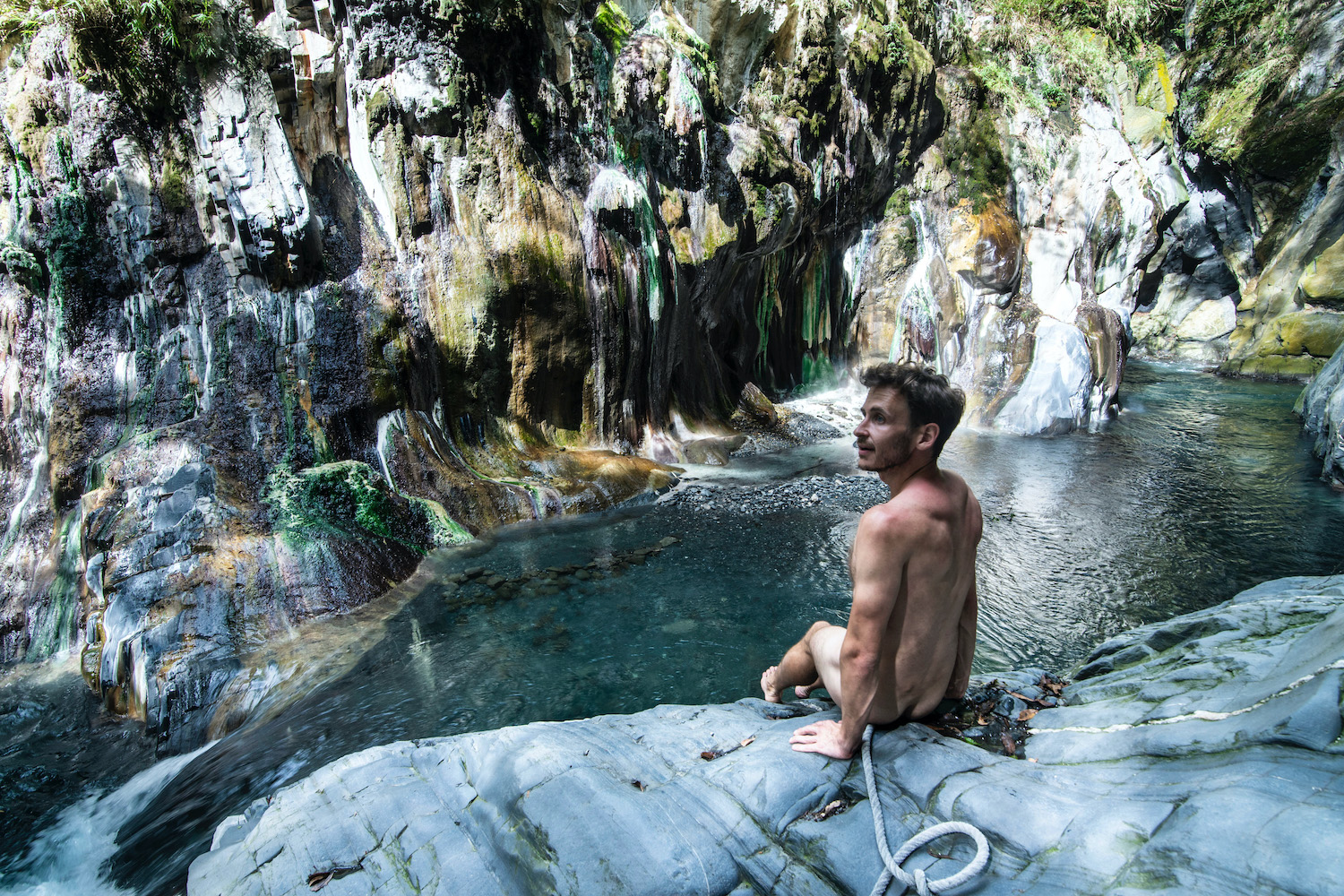 Leaving Hualien and heading south, much of your drive will be along the stunning East Coast Scenic Route, including stops such as the famous Sanxiantai, or Bridge of the Three Immortals. However, you shouldn't miss the beautiful interior of Taiwan. Whether you explore Taiwan rice fields in rural Yuli county, or drive into the East Rift Valley and hike down to Lisong Hot Springs, eastern Taiwan is much more than a beautiful beach.
(Or Taitung)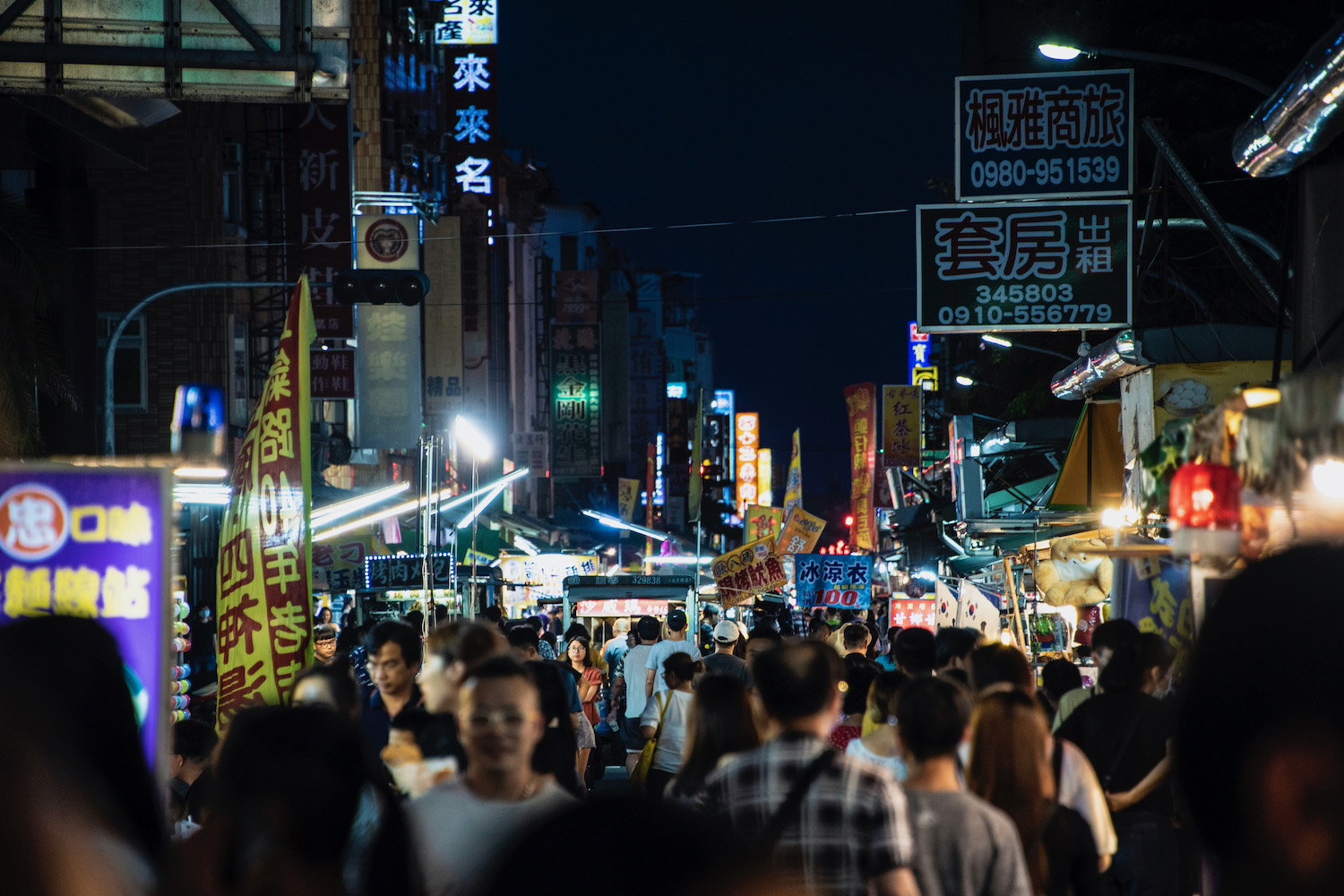 Many people think a Taiwan road trip is all rural—this isn't exactly true. Assuming you spend one night in Hualien (and maybe one in Yilan before), spend your second (or third) night in Taitung. Underrated and refreshingly local like Hualien, Taitung feels authentic and friendly. You'll want to make sure to hike up Liyushan (aka Carp Mountain) for a gorgeous panorama in the morning or evening!
Don't Pin All Your Hopes on Kenting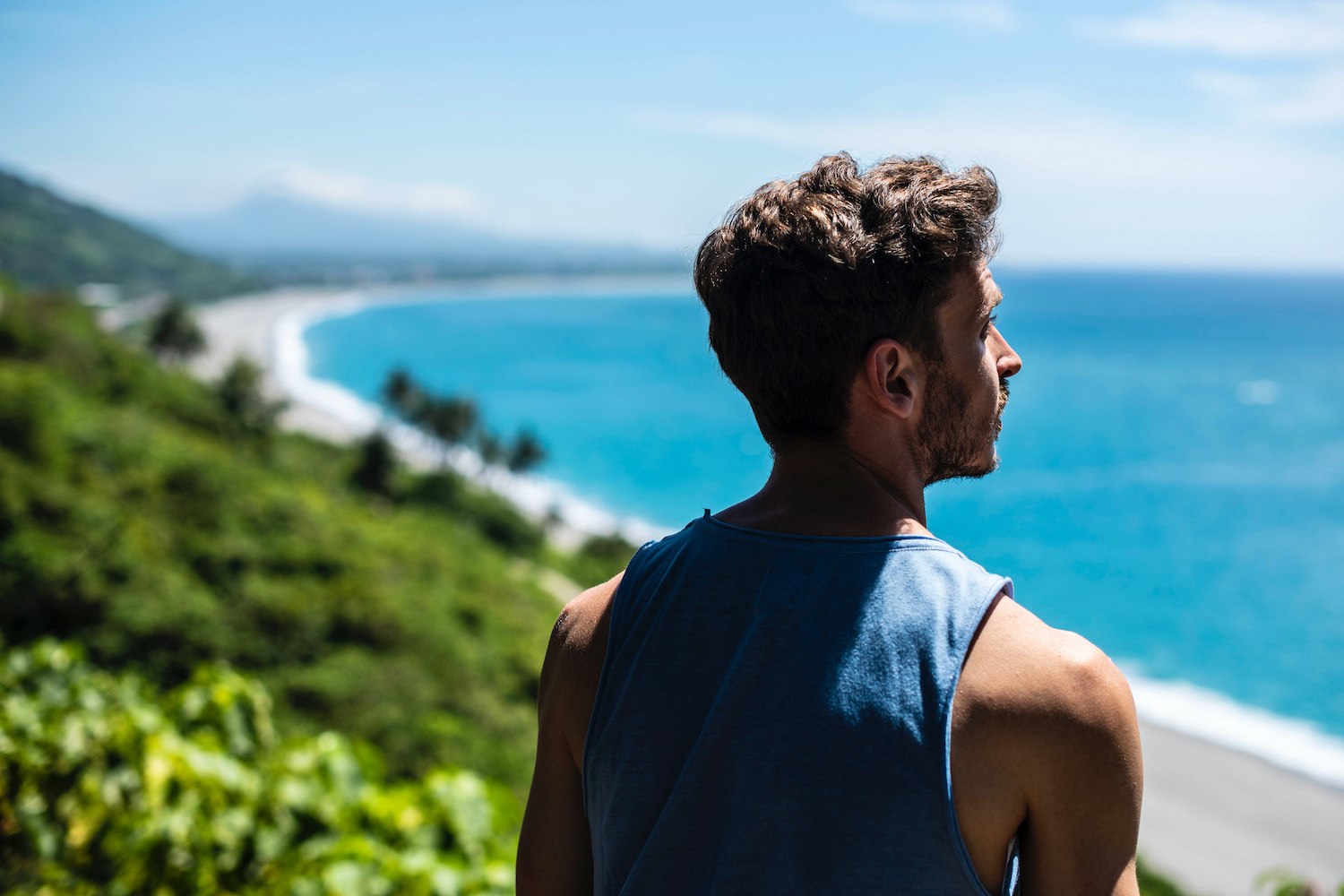 The bad news? When it comes to Taiwan beaches, those in famous Kenting National Park really aren't all that. The good news? You can stop at Taimali (which, in my opinion, is the most beautiful beach in Taiwan) en route. Another place you can make a pit stop before arriving in Kenting (where you'll spend the last night of your trip) is Kinchen Mountain, which is especially beautiful in April and June, when day lilies and hydrangeas bloom.
What About the West Coast?
After you take your road trip along Taiwan's east coast, why not take a Taiwan high-speed rail trip up the west coast? Drop your car off in Kaohsiung, then spend a couple of days exploring Taiwan's southern metropolis, before heading up the coast and stopping at any of the following destinations:
You could also take a Taiwan road trip along the west coast, although I definitely find traveling by train in this highly urbanized part of the country is preferable.
How Long Should You Spend in Taiwan?
The topic of how long in Taiwan varies, depending on the trip you want to take, but I'll do my best to simplify it. If you just want to take a Taiwan road trip—that is, traveling from Hualien to Taitung or Kenting, with time in Taipei or Kaohsiung, but not both or any other city—a week in Taiwan might be sufficient, although that could be rather rushed.
Ideally, it's best to have two weeks in Taiwan; this is necessary if you want to explore Taiwan's west coast as extensively as the east coast. Longer trips can be even more fulfilling, though I know personally (from my experience of living through coronavirus in Taiwan) that being marooned on a small island for weeks or even months is a maddening experience, even if it can also be delightful.
Other FAQ About Taking a Taiwan Road Trip
How long does it take to drive around Taiwan?
Realistically, you need at least 2-3 days to drive around Taiwan, keeping in mind that you will likely only drive Taiwan's east coast—in other words, from Yilan down to Kenting National Park. In an optimal scenario, you would devote around a week to this endeavor. 1-2 days each in Yilan, Hualien and Taitung counties, plus a day or two in Kenting.
Is it easy to drive in Taiwan?
It's relatively easy to drive in Taiwan, particularly on highways and along the country's main coastal road. However, driving in Taiwan's mountainous interior can be difficult, due to the fact that roads are winding and sometimes have poor visibility. Additionally, local Taiwanese drivers can sometimes drive fast and recklessly, so you need to be defensive at all times.
Can I drive in Taiwan with a US license?
You can drive in Taiwan with a US license, although you will need an International Driving Permit or IDP, which you can obtain in the US from any AAA location. Note that if you stay in Taiwan for longer than 30 days during a single stay, you will need to visit a Taiwan drivers license office to have your IDP converted into a local Taiwanese license.
The Bottom Line
I'm confident you're ready to embark on a Taiwan road trip now! Although the country's East Coast Scenic Road can seem unruly (especially when you consult less organized websites to get your Taiwan travel advice), I've broken it down into its core destinations and experiences, and also given you information to help you prioritize them. As you plan your trip to Taiwan, you should also make sure not to miss Taiwan's west coast. It's highly urbanized, and the beaches aren't very nice, but many of the cities are spectacular and well worth a visit!