Is Chiayi worth visiting? Initially, I thought the answer was "no," though if I'm honest it was my fault I felt that way.
While onboard the crowded—but free—shuttle from the city's high-speed rail station (which, it might interest you, is a carbon copy of Tainan's), I searched Google Maps for the highest-rated turkey rice place open at lunch time. It was Friday and a national holiday; of course the line was going to be out the door.
But Chiayi deceives you, with sun-bleached 90s advertisements that writhe outside its scrappy apparel shops, and unruly mobs of motorbikes that swarm its sidewalk-less streets like you're in Southeast Asia, instead of southwestern Taiwan. Surely no food for sale in a city like this is worth queueing for?
City to Concession
Once again, I knew the answer to my rhetorical question. A tourist restaurant near my apartment in Taipei sells huo ji rou fan (literally, lion chicken meat rice); I knew exactly what I would be getting, down to the flash-fried onions they'd put on top of the mess.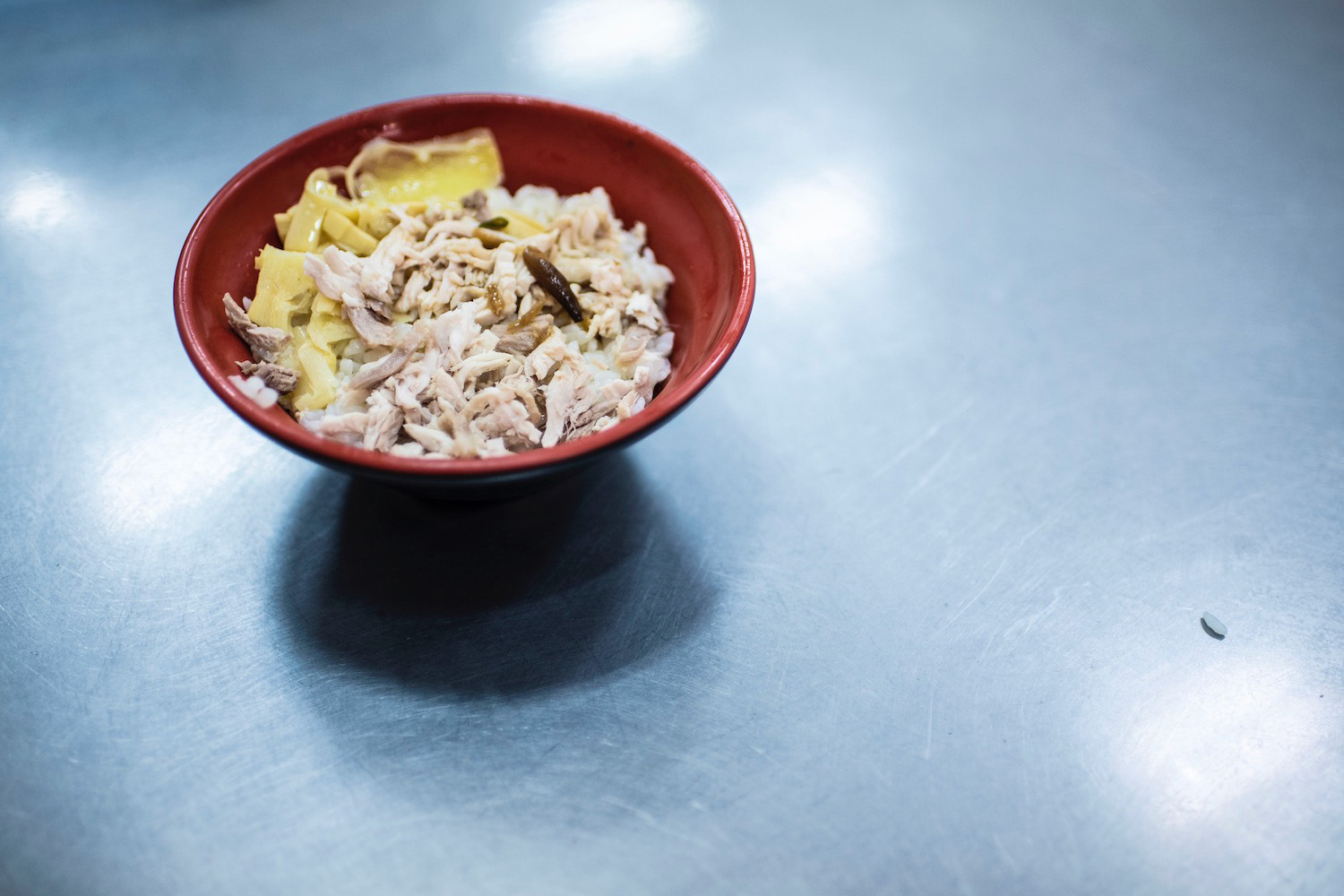 I was overheated and frustrated by the time I arrived at my hotel. But I wasn't fed up enough to argue with the personable young woman who told me I couldn't check in yet. Certainly, a hotel like this in a city like this doesn't enforce its 3:30 pm check-in time?
I chose not to protest not only because the young woman was personable—she personally recommended her favorite lion-chicken-meat joint to me—but because there was a global pandemic going on. Is Chiayi worth visiting? If you can't leave Taiwan because the border will be closed when you try to come back it is.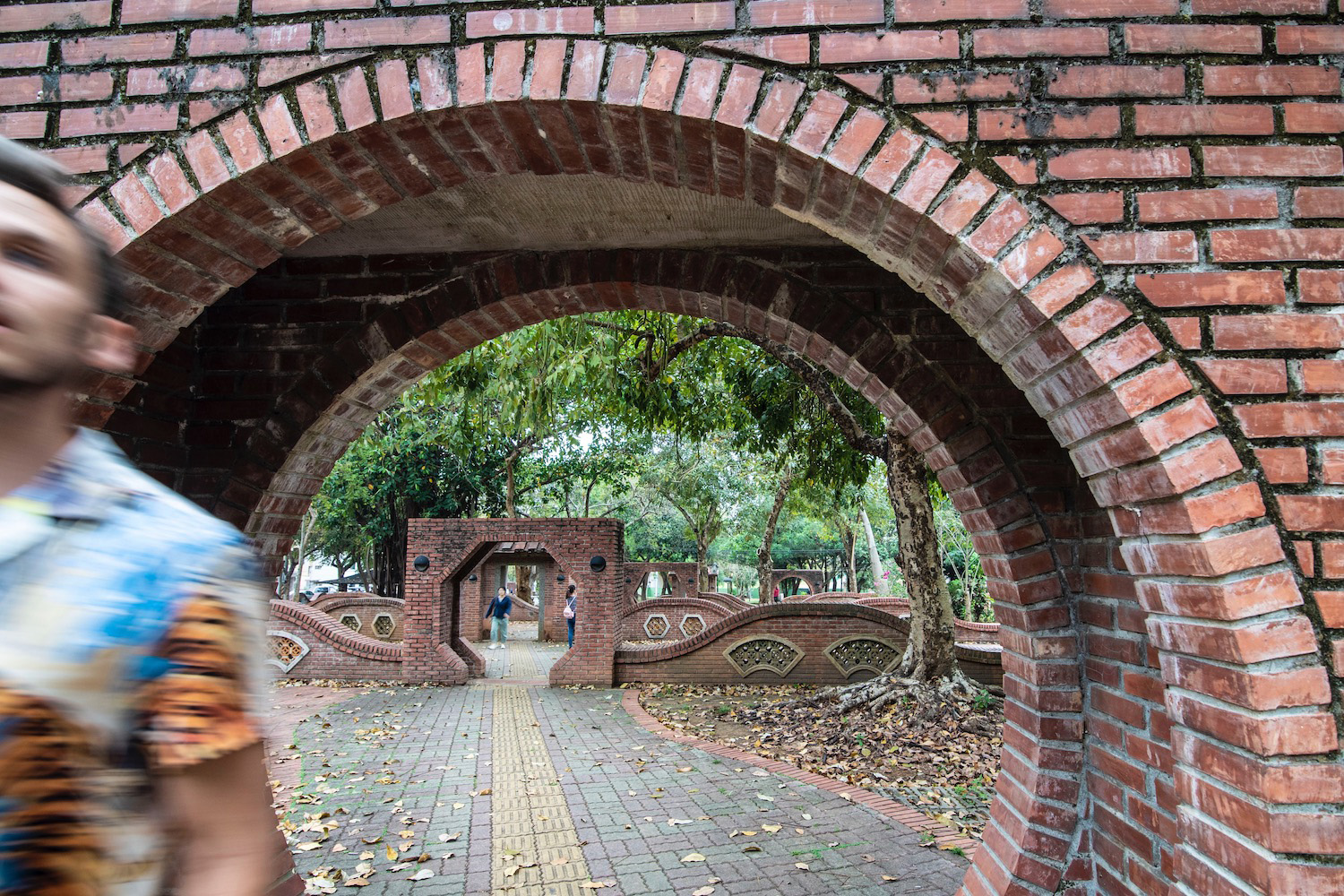 No, I thought as I scarfed down the salty, meaty rice, which on account of my poor planning was my breakfast and lunch. I can't reduce an entire city to concession.
Less Than Lush
In the end, I was able to check in about 90 minutes early; the personable young woman was thrilled that I had enjoyed the turkey rice she recommended. (I'm not sure if these two facts are related.)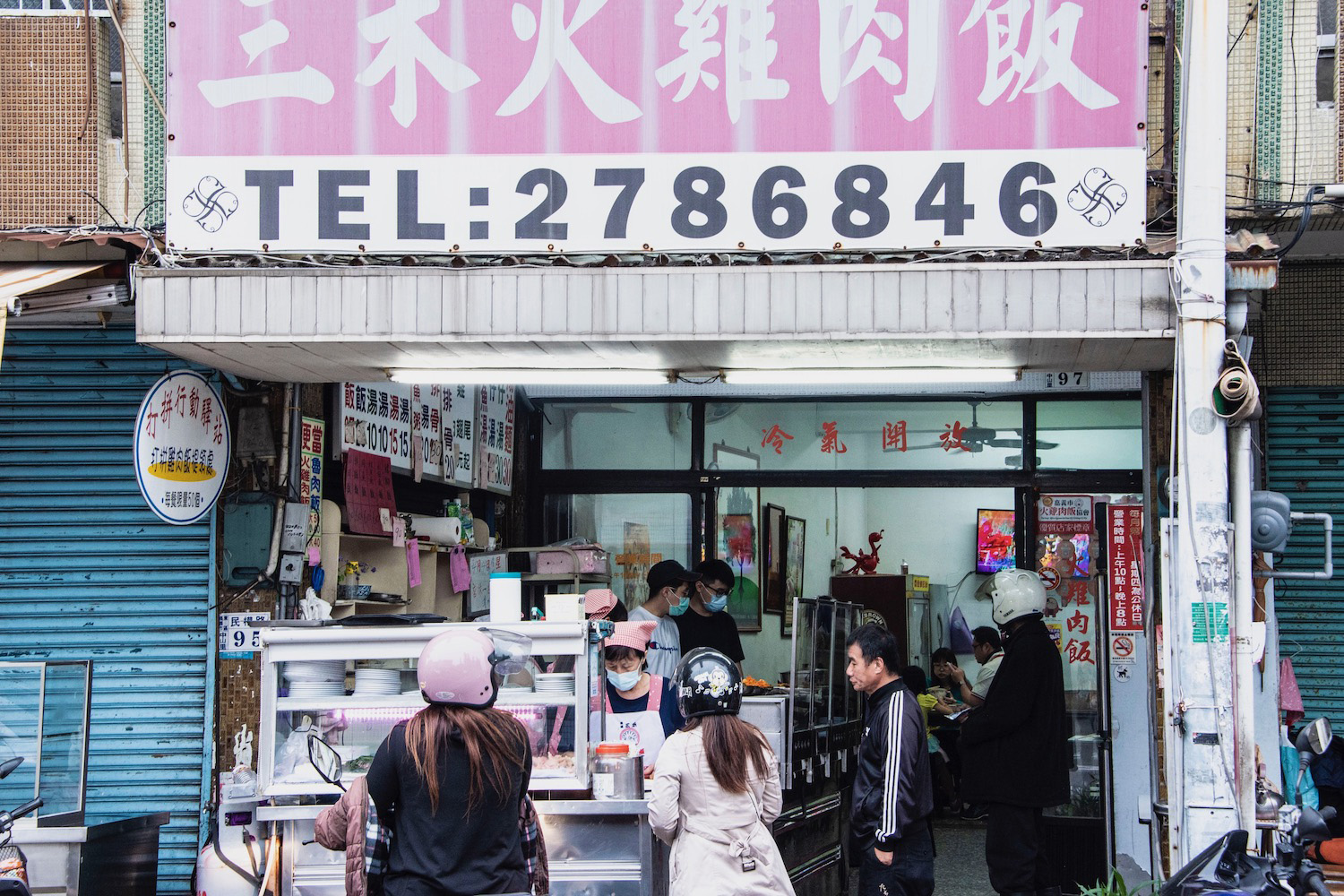 Is Chiayi worth visiting? Certainly it's worth exploring, which is what I learned upon walking due east along Gongyuan Road toward the city's sprawling (albeit less than lush) botanical garden.
Neither the clumsily-built torii gate in the courtyard of the Historical Relic Museum, nor the kimono and geta I could've worn inside made up for the fact that I wasn't in Kanazawa, as I'd planned to be on April 3 before Aunt Rona crashed my party. Still, I found myself increasingly charmed the deeper I dug into Chiayi.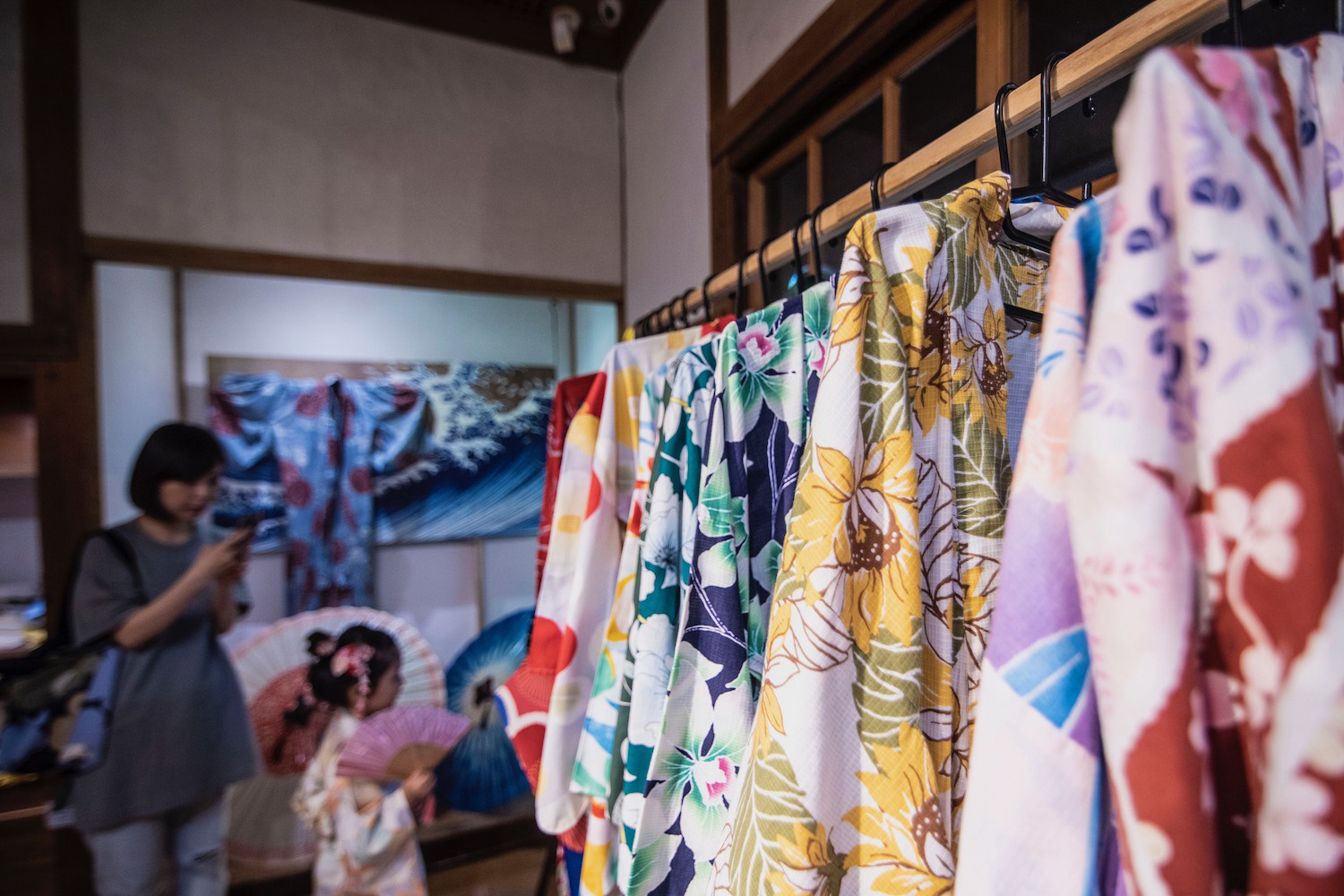 The sky became increasingly dark as I walked north through the grounds of Chiayi Confucius Temple and finally headed back westward again, eventually bound for a night market where social distancing certainly wouldn't be practiced. But it didn't rain; I continued feeling satisfied.
A Fat and Happy Buddha
Is Chiayi worth visiting? Sorry for another repeat of this maybe-not-so-rhetorical question, but the answer seemed to be a definitive "yes" as I stood atop the sixth floor of Jade Mountain Temple, and gazed down at the darkening city beneath me.

Above the nearest street sat a fat and happy Buddha; it lit up in tandem with the neon sighs that lined it on either side. I had my tripod wedged between the metal railing in front of me and the glass in front of it when the angry man approached me.
My Chinese is shit these days, but I understood the gist of it: Your photography technique is dangerous; the temple is about to close; I'm going to lock you up here if you don't come down with me now.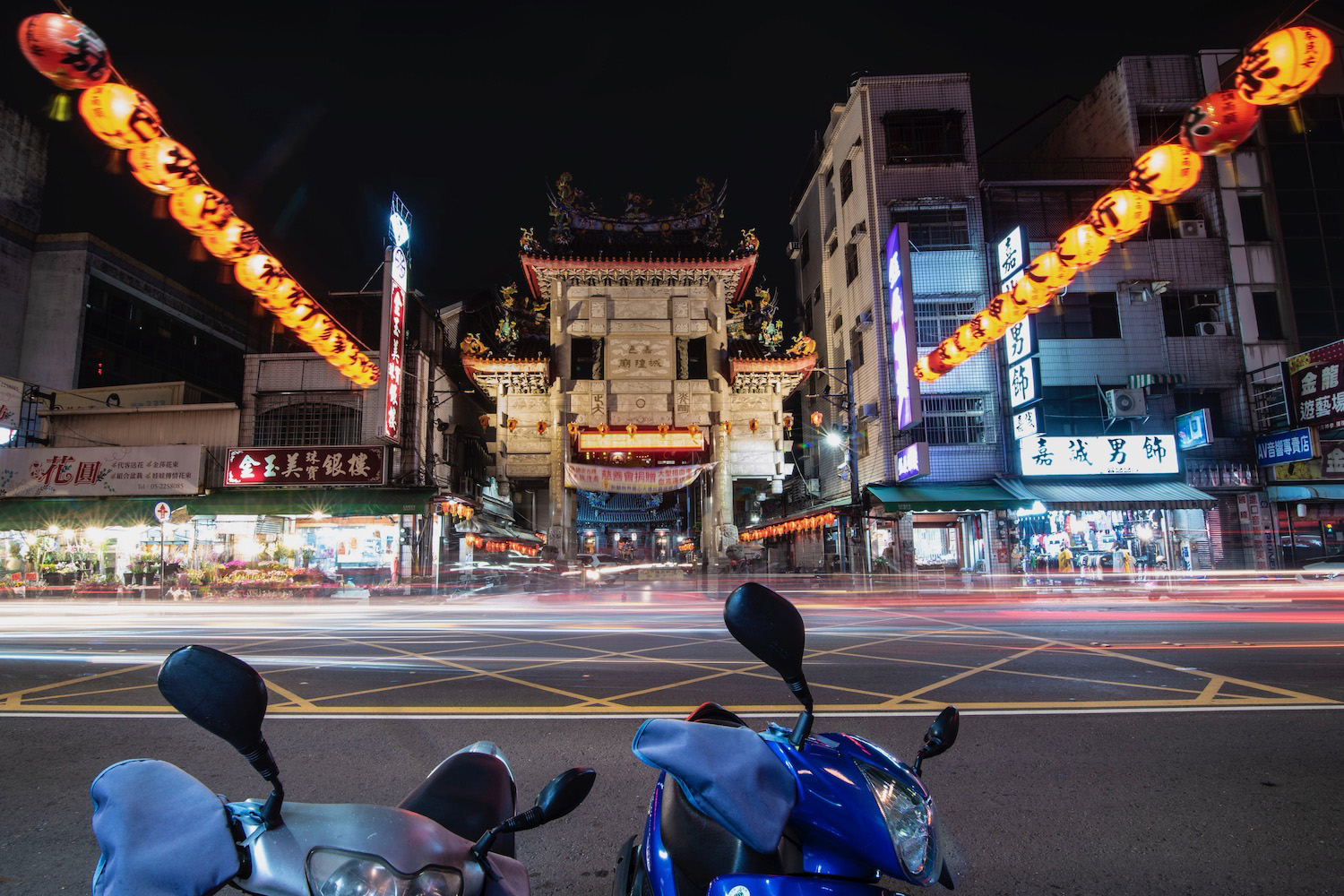 I considered using my Google Translate app to tell him to wait a damn minute for me to snap a few more pictures, but I didn't want to take the chance he'd leave me up there out of spite. Is Chiayi worth visiting? Yes, if only for characters like this man.
Full Stop
Wenhua Road Night Market is indistinguishable from any other such bazaar in Taiwan, if only because I feel compelled to eat very few things sold in any of them. In fact, I made my way back to the turkey rice joint the personable young woman at my hotel had recommended; the staff remembered me and precisely what I ordered.
Initially, I had to planned to visit Chiayi only in order to facilitate easy passage to the tea fields of Alishan, my journey to which I've written about here. In fact, the city impressed me, which is saying a lot since I started my trip disappointed I was here instead of Hokuriku, and surprised I had to wait in line for food.
Is Chiayi worth visiting? Yes, full stop.
Other FAQ About Visiting Chiayi
How do you get around Chiyai?
Chiayi is a small city whose center is relatively walkable. However, if you come via THSR from Taipei, you will need to get a bus from the HSR station (which is quite a ways out of town) into the city center. Additionally, you'll need to take a bus if you plan to visit Alishan.
Is Chiayi worth visiting?
Chiayi itself is an unremarkable city, albeit one that does hide some treasures for travelers who are willing to slow down and go off the beaten path. Its main utility, in my mind, is as a base for excursions up to the Alishan scenic area.
How many days should I spend in Chiayi?
If you simply plan to visit Chiayi city, I'd say that one night and a full day are plenty for exploring what it has to offer. If you also plan to travel to Alishan, on the other hand, it might be best to spend 2-3 nights in this part of Taiwan.