On the surface, choosing Taiwan destinations seems like an easy exercise—I know this personally. "Taiwan," I was once fond of saying, "is just Taipei, Kaohsiung and their sisters."
In fact, Taiwan is home to a diverse constellation of destinations and experiences. Necessarily, you'll need to put more of the places to visit in Taiwan in contention the longer your trip lasts.
What I'm about to share with you is, for all intents and purposes, a starting point on the topic of where to go in Taiwan. As you research more deeply—and, after you arrive here, you explore more deeply—your list is going to get a lot longer, and richer.
The Structure of Your Taiwan Trip
Irrespective of the Taiwan destinations you end up choosing to visit, there are a couple assumptions you can make. The first is that unless you are arriving from within Asia, you will begin and end your trip at Taiwan Taoyuan International Airport near Taipei. (Travelers from within Asia may also arrive at Songshan Airport, Taiwan's answer to Tokyo Haneda and Seoul Gimpo, or smaller international airports in Kaohsiung or Tainan.)
Irrespective of how many days in Taiwan you end up spending, you essentially have two options for structuring your trip: Heading clockwise around the island; or down the west coast and back. The first choice will likely require you to rent a car for at least a couple of days, since destinations like Taroko Gorge and East Coast Scenic Route are poorly accessible by train and bus. You can use Taiwan's high-speed rail network, meanwhile, to explore the urban centers of the west coast.
Where to Go in Taiwan
Taipei and Environs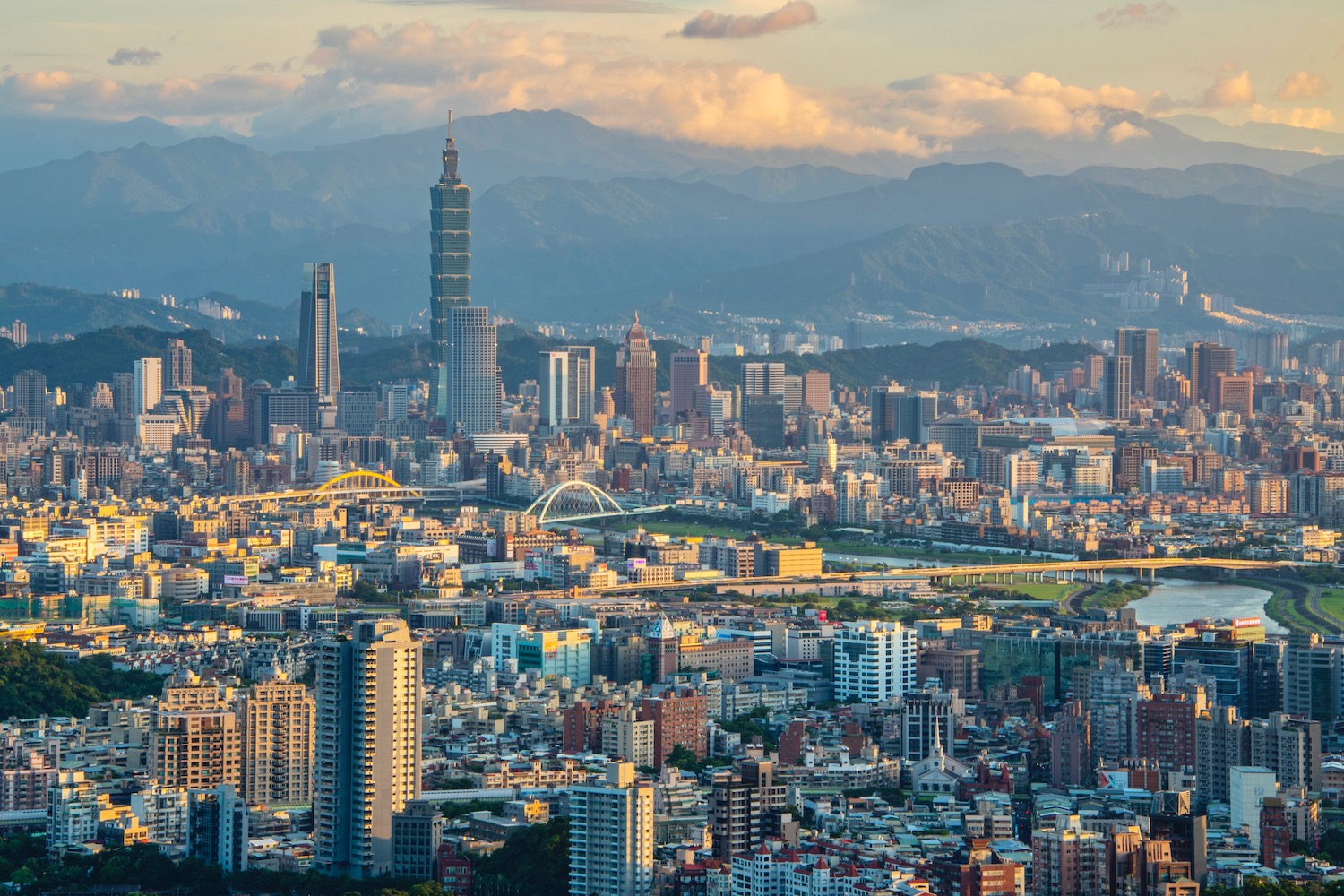 Whether you stay in the city and focus exclusively on things to do in Taipei, or take day trips to nearby Keelung or Jiufen, it's impossible to avoid Taiwan's capital on your trip. And it's inadvisable—insane even. From the flavors and neon lights of night markets in the city center, to amazing hiking (and day-lily picking!) adventures in Yangmingshan National Park, to tourist traps like the Taipei 101 skyscraper and mall, Taipei beckons all Taiwan travelers.
Hualien and Taroko Gorge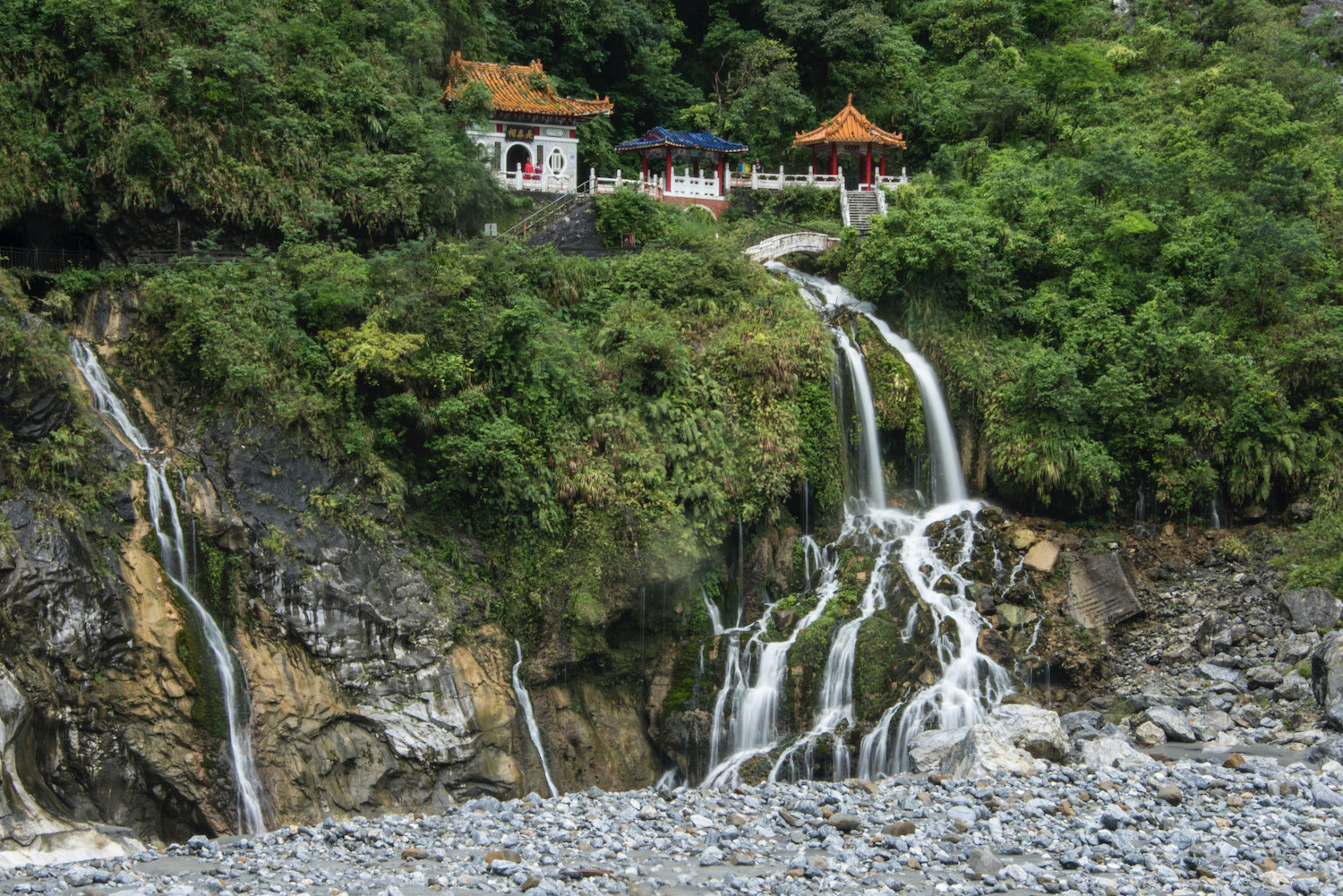 Although not often ranked high on lists of Taiwan destinations for non-Taiwanese, I highly recommend that you visit northeastern Taiwan. Most travelers will base themselves in the rough-and-tumble city of Hualien, sleeping a night here before heading into stunning Taroko Gorge National Park for an exhilarating day of hiking. An alternative idea is to stay in Yilan, from which accessing the scenic Qingshui Cliffs is an easy excursion.
The East Coast Scenic Route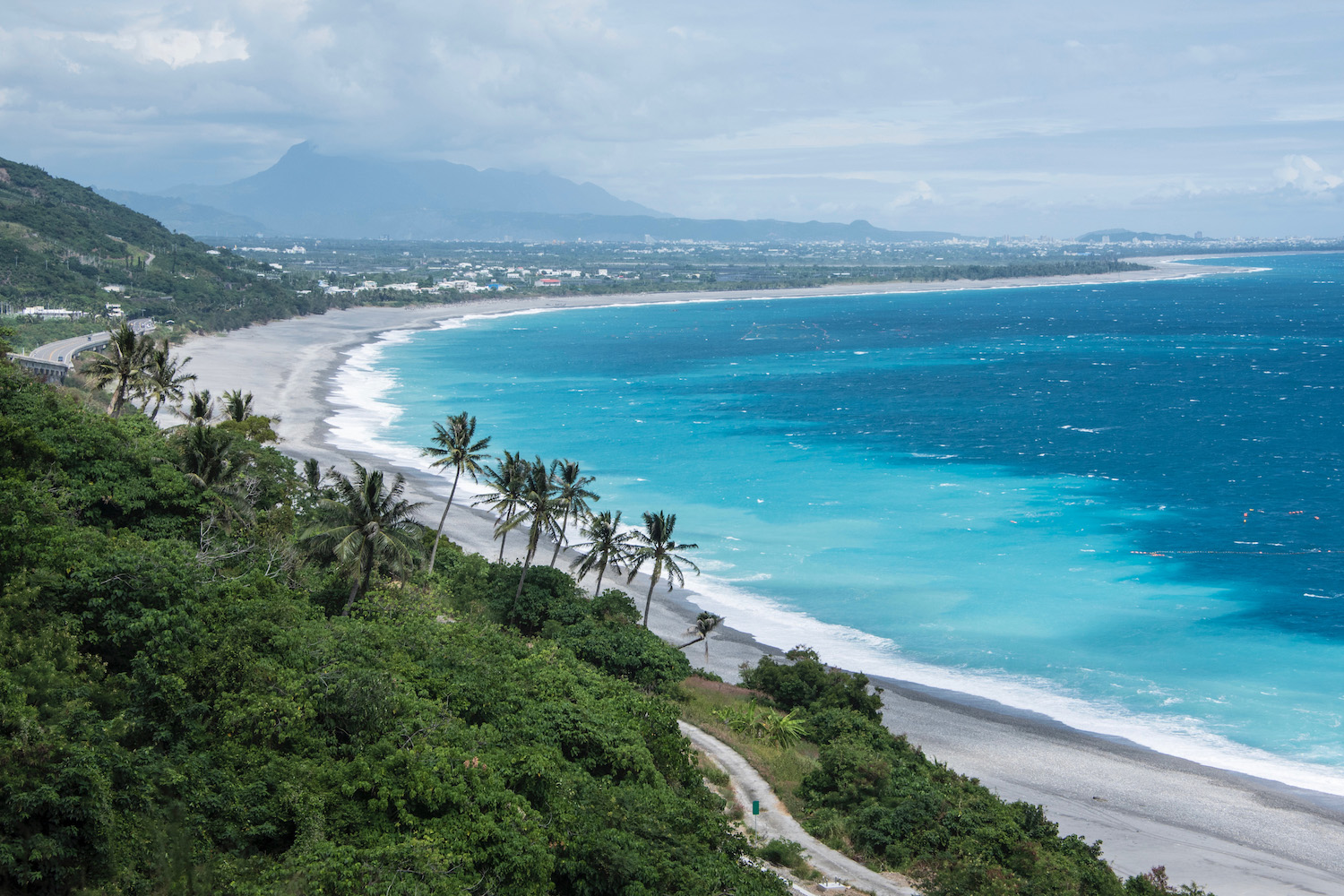 When most travelers talk about a "Taiwan road trip," what they really mean is a straight shot down the East Coast Scenic Route. Beginning just south of Hualien (the first stop is typically Sanxiantai, or "Bridge of the Three Immortals"), this memorable drive will take you to scenic spots like the beach at Taimali, and potentially to the underrated city of Taitung, where you could spend your second beachside night.
Kenting National Park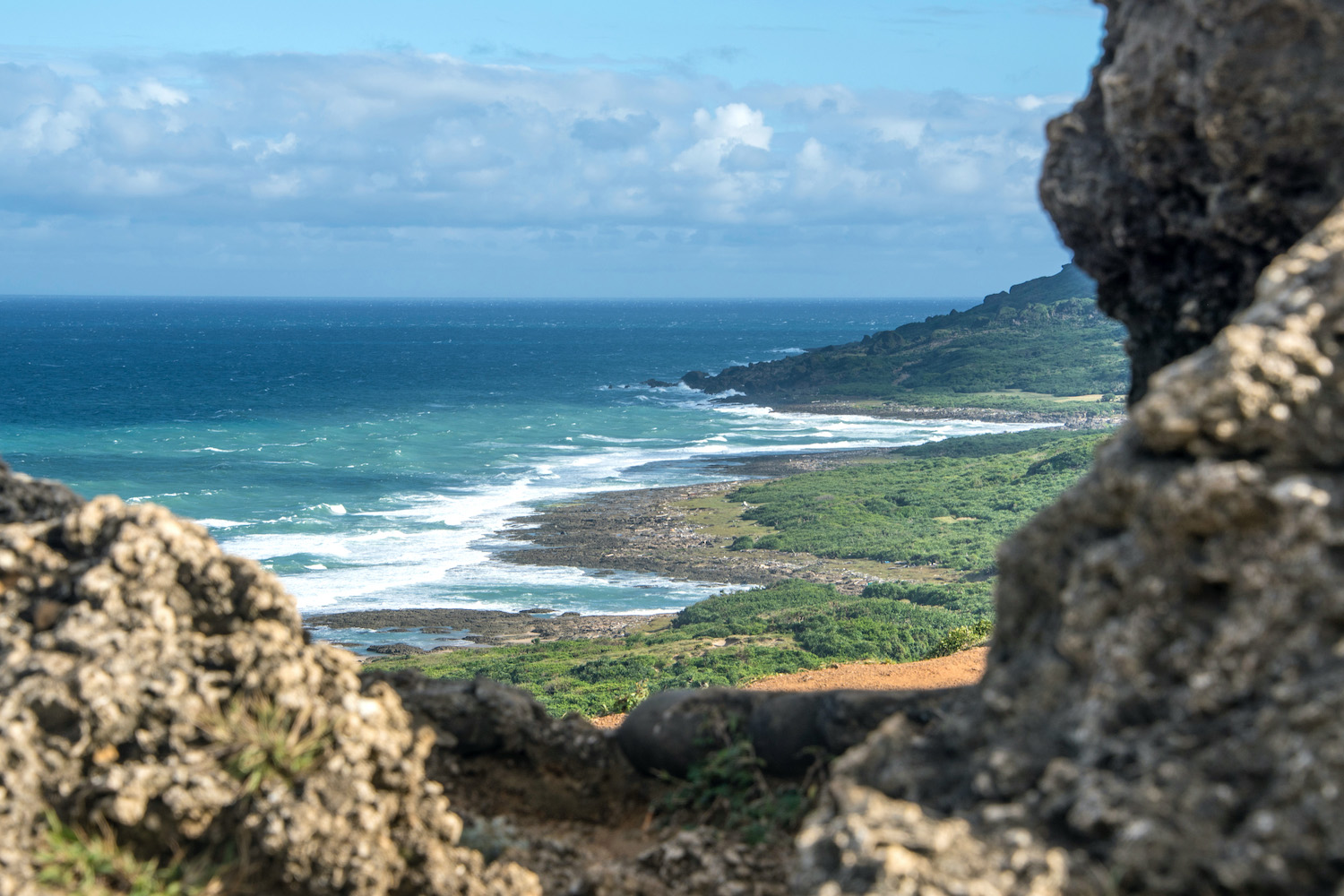 Here's a secret: While Kenting National Park tends to top the list of Taiwan destinations for those seeking sun and surf, I am not a massive fan. While some of the beaches in the park (and especially on the coast leading down into the park) are beautiful, I found the town itself (and its famous, but overrated, night market) to be busy and underwhelming, to say nothing of the fact that many of the central beaches offer views of…a nuclear power plant.
Kaohsiung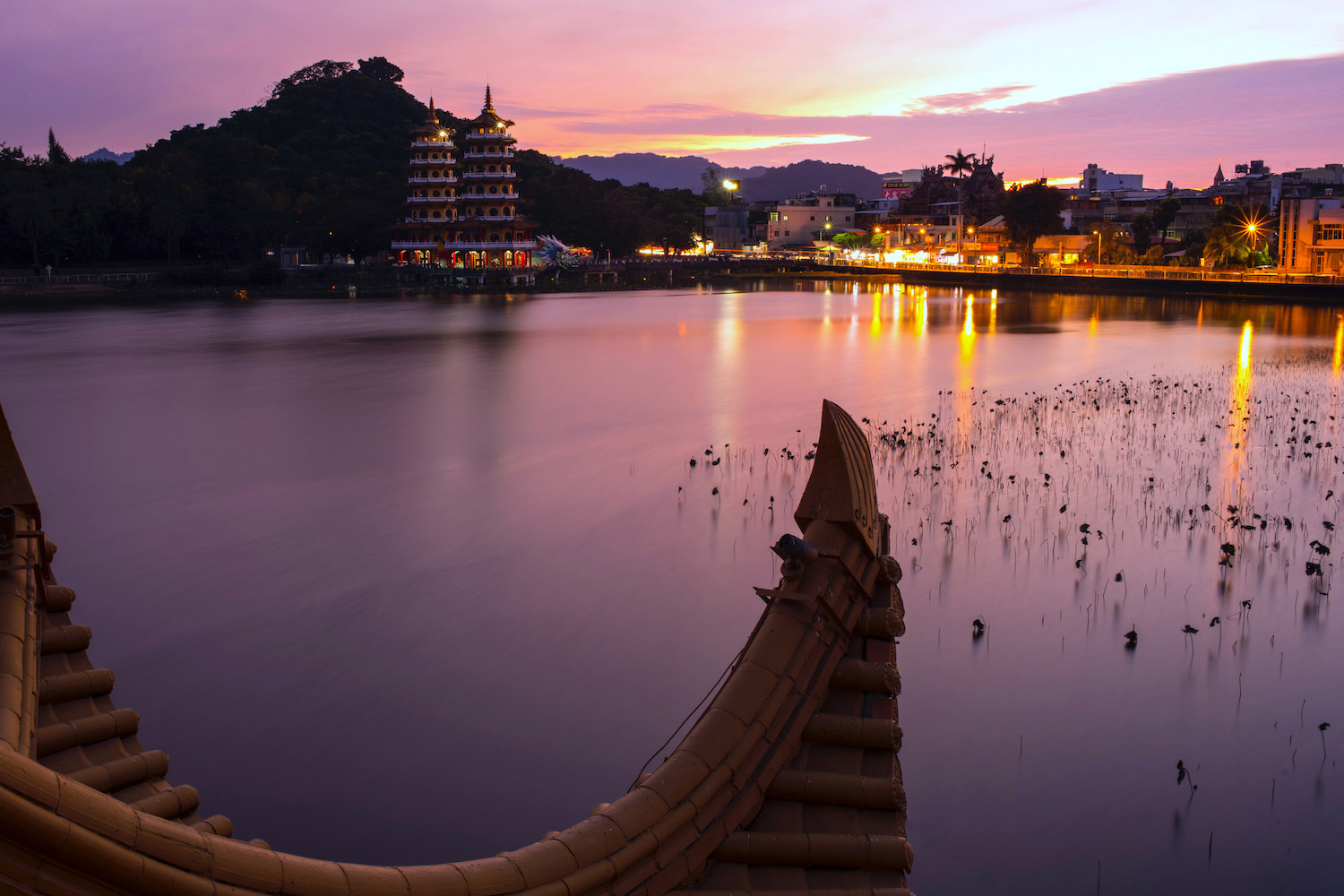 Taiwan's southern metropolis, industrial (but nonetheless alluring) Kaohsiung is a city of contrasts. If you get tired of attractions like the old town of Cijin, the Tiger and Dragon Pagoda or a lively spate of night markets, you can always take a day trip from Kaohsiung to scenic Fo Guang Shan Monastery. (TIP: If you haven't yet checked out my Taipei vs Kaohsiung article, now would be a great time to do it!)
Secondary Taiwan Destinations
I'll listed most the popular places to visit in Taiwan above, but I haven't discussed all of them. Along the west coast of Taiwan, for example, several worthwhile cities sit between Taipei and Kaohsiung. These include Tainan, which used to be Taiwan's capital and Taichung, a sprawling and underrated city I wish so many people didn't skip. Chiayi, meanwhile, is an interesting city, albeit one where you won't want to stay very long.
That is, unless you take day trips to more rural Taiwan destinations. From Chiayi, for example, a great option is the dramatic tea fields of Alishan. Travelers in Taichung, meanwhile, have a great base for day or overnight trips to Sun Moon Lake. Along the East Coast, meanwhile, there are plenty of unnamed and unsung places you'll want to stop, and will have the opportunity to explore if you give yourself a bit more time.
What About the Islands?
One of the proudest points of distinction for many Taiwanese is the fact not only that Taiwan islands (i.e. outlying territory) exist, but that they are great and worthwhile destinations. These include:
Lanyu (Orchid Island)
Lyudao (Green Island)
The Penghu archipelago
Need help planning your Taiwan island adventure? Don't leave the logistics of your Kaohsiung to Penghu adventure to chance—
hire me to plan your trip!
The Bottom Line
If you weren't convinced of the breadth and depth of Taiwan destinations when you clicked on this page, consider yourself schooled. Although many travelers on short trips to Taipei will more or less divide their time between Taipei and Kaohsiung (or Kenting, or Taroko Gorge, or somewhere else), I hope you'll spend long enough on the island to appreciate the richness of destinations and experiences here. Want to make sure your trip to Taiwan leaves no stone unturned? Consider commissioning a custom Taiwan itinerary!