You can cover a lot of ground with just 3 days in Taipei—you might even fall in love.
I'm talking about with the city, of course, and not any person you meet here, although I unfortunately have experience with both. The good news is that while it's more likely than not that a human love affair in Taipei will lead to heartbreak, the city will only give you palpitations of the good sort.
Continue reading to learn how to organize your three-day Taipei adventure (but don't say I didn't warn you).
Is 3 Days in Taipei Enough?
On one hand, 3 days in Taipei may leave you with more questions than answers. I know that after my first trip to Taipei (and Taiwan) many years ago, the only thing I knew for certain is that I had to return. This was in spite of the fact that, for all intents and purposes, I had crossed all the "Taipei must-see" attractions (as much as these exist in such a non-touristic city) off my list.
To be sure, if you're spending a while in Taiwan (longer than two weeks, let's say) and can afford an extra day or two, it isn't a bad idea to stay 4 or 5 days in Taiwan. With this being said, you should still try and maintain some measure of structure during your trip, especially if it's your first time. Otherwise you risk "living" in Taipei more than traveling there—not that this is necessarily a problem!
What to Do With 3 Days in Taipei
Tackle the Tourist Trail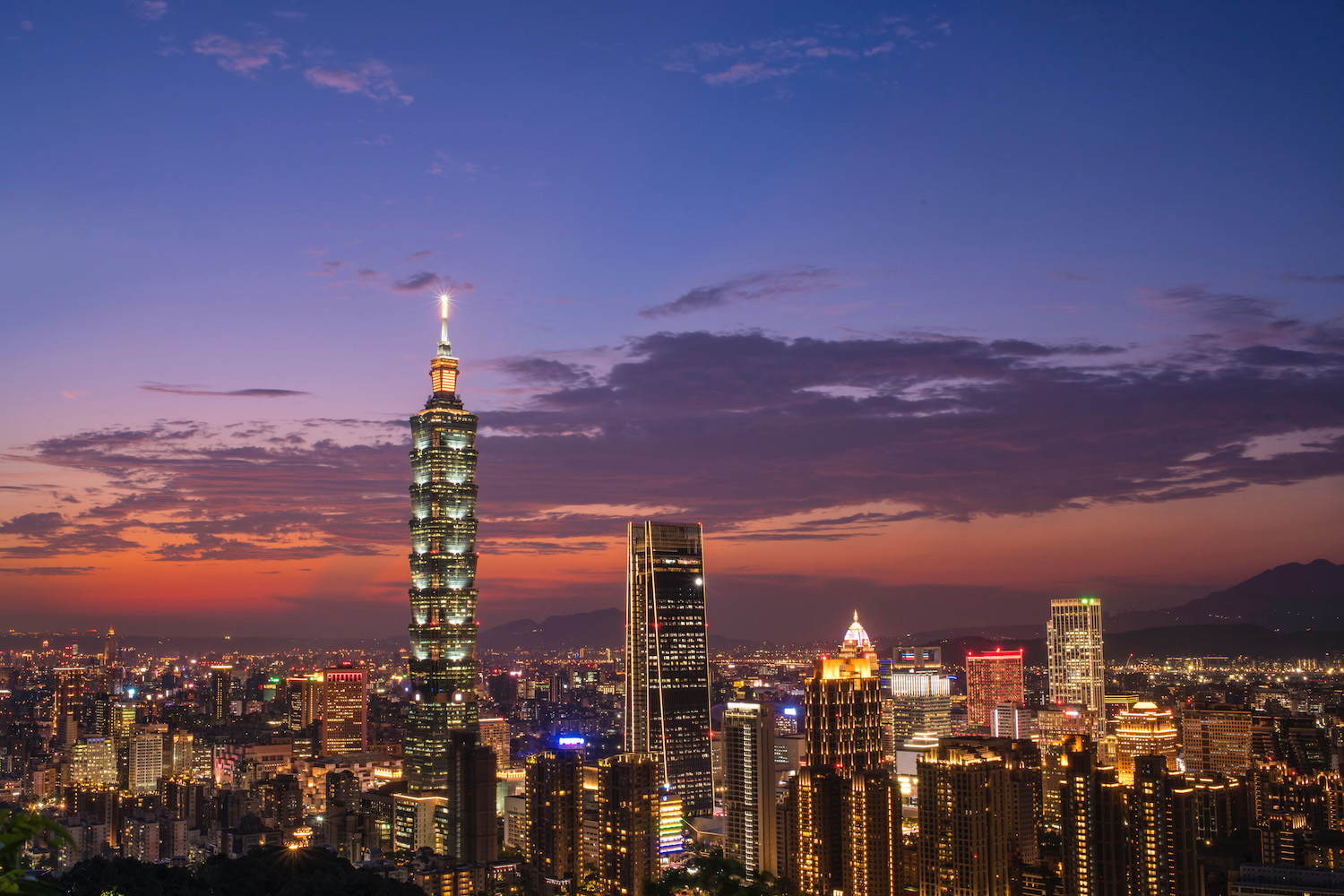 As capitals in Asia go, Taipei isn't replete with tourist attractions—and they aren't all just in one area. However, if you'd like, you can string together a day of sightseeing. Start at Ximen station in the morning, and walk westward through the colorful Wanhua district to Longshan Temple, before riding the Taipei MRT to Chiang Kai-Shek Memorial Hall to see the monument of the same name. Stop at Da'an Park on your way down the Red Line to Taipei 101, watch sunset behind the city from Xiangshan mountain, then head back to Ximen as it's lighting up.
(And Wander Off It Quickly)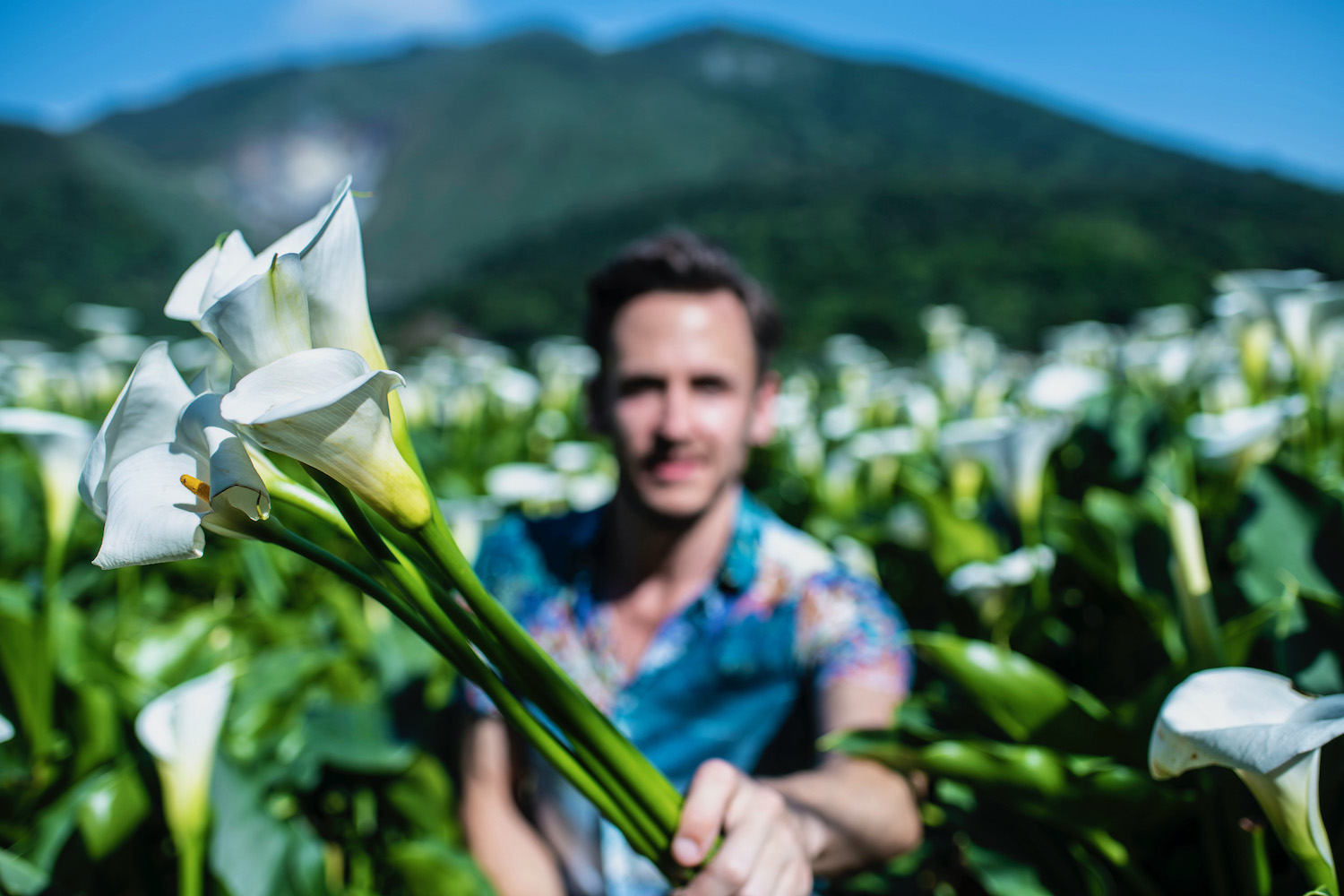 Spend day two branching away from the places you visited on your first of 3 days in Taipei. From Ximen, for example, you can head north into the Datong district, where sunset at Dadaocheng Pier makes the perfect end to an afternoon exploring historic Dihua Street. From Taipei 101, make the 20-minute walk to Songshan station, which is just across from the colorful Raohe Street Night Market. The 228 Martyrs Memorial Park, meanwhile, is a worthwhile and moving diversion from the more touristic Chiang Kai-Shek Memorial Hall.
Eat Adventurously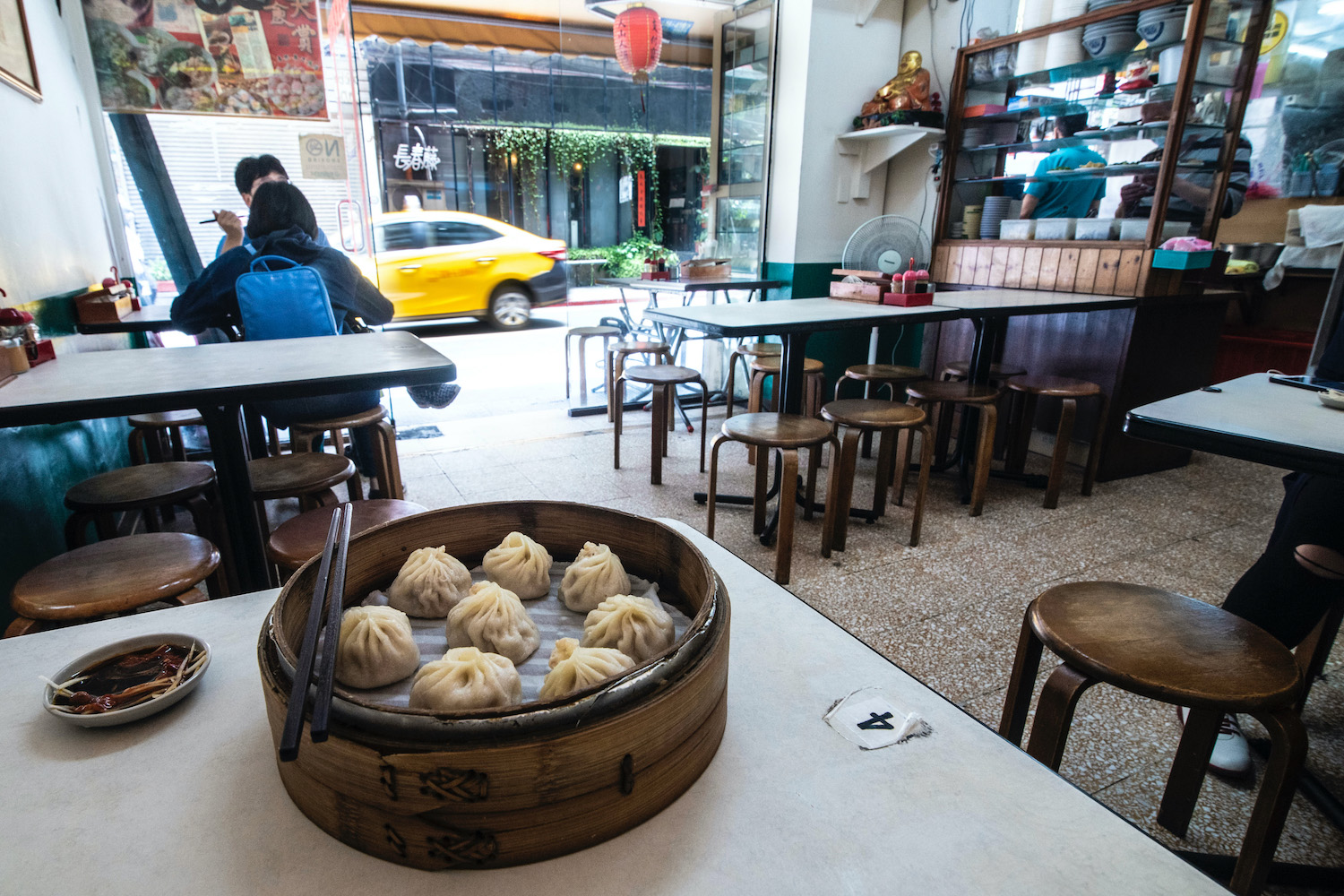 Another place you'll want to make sure to stop is Yong Kang Street, located just south of Dongmen station not far from Da'an Park. Whether you eat at the original Din Tai Fung restaurant or enjoy dim sum at any number of less famous restaurants, this is one of Taipei's top foodie destinations. Walk 15 minutes south to underrated Shida Night Market, located near the National Taiwan University campus, or ride the Red Line northward to Jiantan, which lets you out into the more famous Shilin Night Market.
Take a Hike (or Three)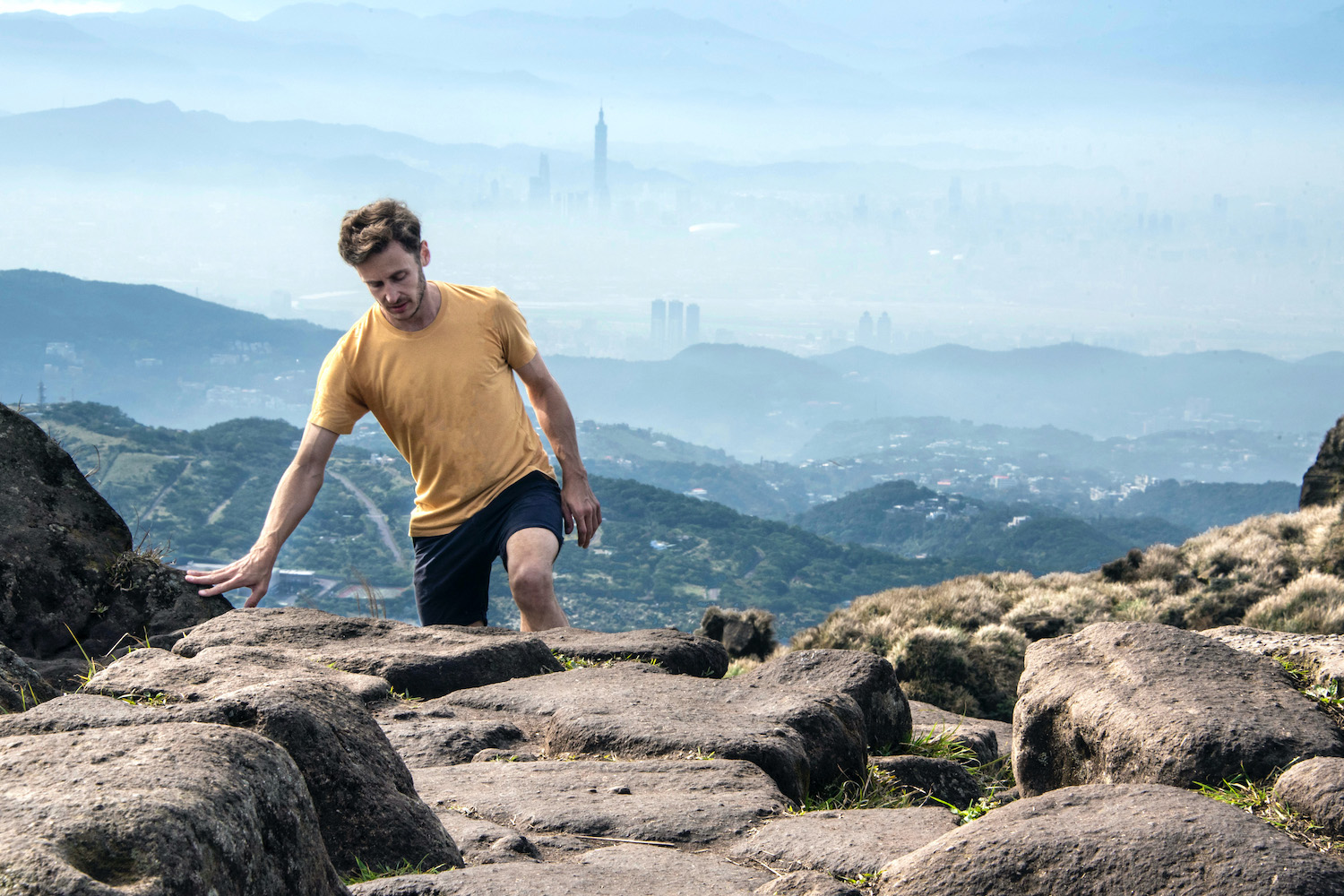 You could very easily have 3 days in Taipei and spend all of it hiking—and I'm not just talking about hikes within the city center, such as the aforementioned Xiangshan trek. Ride the Brown Line to Neihu, for example, which is about 30 minutes by foot from Bishan Kaizhang Shengwang Temple, home to one of my favorite views in Taipei. Alternatively, ride a bus from Jiantan station to Yangmingshan National Park, where Seven Stars Mountain provides both a great workout (and, if it's a clear day, an excellent view of the Taipei cityscape).
Choose Your Day Trip(s) Carefully
As is the case with hikes, day trips from Taipei are at least as numerous as city-center attractions. Certain ones, such as historical Jiufen, also have their own hikes (Teapot Mountain, in this case) that allow for a day-trip-within-a-day. Alternatively, you can visit Keelung and its famous Miaokou Night Market if you want to focus on cuisine during your excursion from Taipei; from Keelung, the Queen's Head landform at Yehliu Geopark is a worthy nature-focused diversion. Another option is to ride a bus southward from Xindian station to Wulai, the aboriginal culture hub closest to Taipei city.
Where to Stay in Taipei
As I've written frequently on this site, hotels in Taipei leave something to be desired. I say this as someone who generally eschews Airbnb, and staying in apartments on a short-term basis more broadly. With this being said, certain higher-end hotels in Taipei (I'm thinking both of big-box properties like W Taipei, as well as boutique outlets like Dandy Hotel) offer chic and comfortable places to call home in Taipei.
To be sure, the easiest way to enjoy 3 days in Taipei (or however long you decide to stay in the capital) is plopping down in an apartment and feeling, literally or figuratively, at home. While I generally prefer quieter areas such as the Zhongzheng and Da'an districts along the periphery of Da'an Park, anywhere near a station on the Taipei MRT will work just fine.
Taiwan Besides Taipei
Taipei, for 3 days or 3 months, is a lovely city to visit. However, you're doing yourself a disservice if your trip to Taiwan doesn't transcend the capital, including in these amazing places:
(TIP: Make sure to read my article about amazing destinations in Taiwan for more inspiration as you plan your Taiwan adventure!)
Other FAQ About Travel in Taipei
Is 3 days enough in Taiwan?
While 3 days in Taipei is close to the perfect trip, I recommend spending longer than 3 days in Taiwan as a whole. Unless, of course Taipei is your only destination. In this case, 3 days in Taiwan is appropriate, although I have a feeling it will leave you wanting more.
Where can I go for 3 days in Taipei?
Spend your three days in Taipei seeing tourist attractions like Taipei 101 and Chiang Kai-Shek Memorial Hall, night markets like the ones in Shilin and at Raohe Street and taking day trips to destinations like Keelung and Jiufen Old Street.
How many days should you spend in Taipei?
3 days in Taipei is an ideal, accessible trip. However, travelers with less time can make do with 1-2 days in Taipei; a week in Taipei or longer is fulfilling, particularly if you rent an Airbnb apartment and choose to "live" in Taipei during that time.
The Bottom Line
When your 3 days in Taipei ends, the love affair will only just have begun. Taipei is a more complex city than it appears—the tourist trail is neither long nor replete with landmarks, but the diversions off it are countless in number and limitless in discovery. Indeed, there's an argument to be made for spending as much of your three-day Taipei sojourn outside the city as within its center, whether you prefer day hikes or day trips to other cities and towns. Integrate Taipei seamlessly into any Taiwan trip when you commission a custom Taiwan itinerary today.