Any discussion of a Hualien itinerary invariably shifts to the topic of a Taroko Gorge hike. (Don't worry: That beautiful place will feature heavily in this article.)
Before we get there, however, I want to take some time to spotlight city-center Hualien attractions, which I feel don't get enough attention. To say nothing of Hualien's relaxing and laid-back vibe, which all by itself is a vacation from the hustle-bustle of Taipei.
Whether you're searching for a Hualien travel gide you can use right out-of-the-box, or need inspiration for your own trip plan, I hope you'll continue reading.
Where to Stay in Hualien
Before I begin talking about things to do in Hualien, let's talk about where you should stay. Generally speaking, I recommend staying in the city center (as opposed to spending a night in or near Taroko), since this beautiful destination is best seen on a day trip. This is particularly advisable if you rent a car (and I imagine you will) since you can easily travel between the city and the park.
As far as specific Hualien hotels, I have a personal recommendation—Fupin Hotel, where I stayed during my most recent trip to the city, and is still one of my favorite hotels in Taiwan—but my advice for Hualien is generally similar to my tips in Taiwan more generally. Hotels here leave something to be desired; if you can find a good Airbnb in the city center, this might be your best option.
My Favorite Things to Do in Hualien
Slow It All Down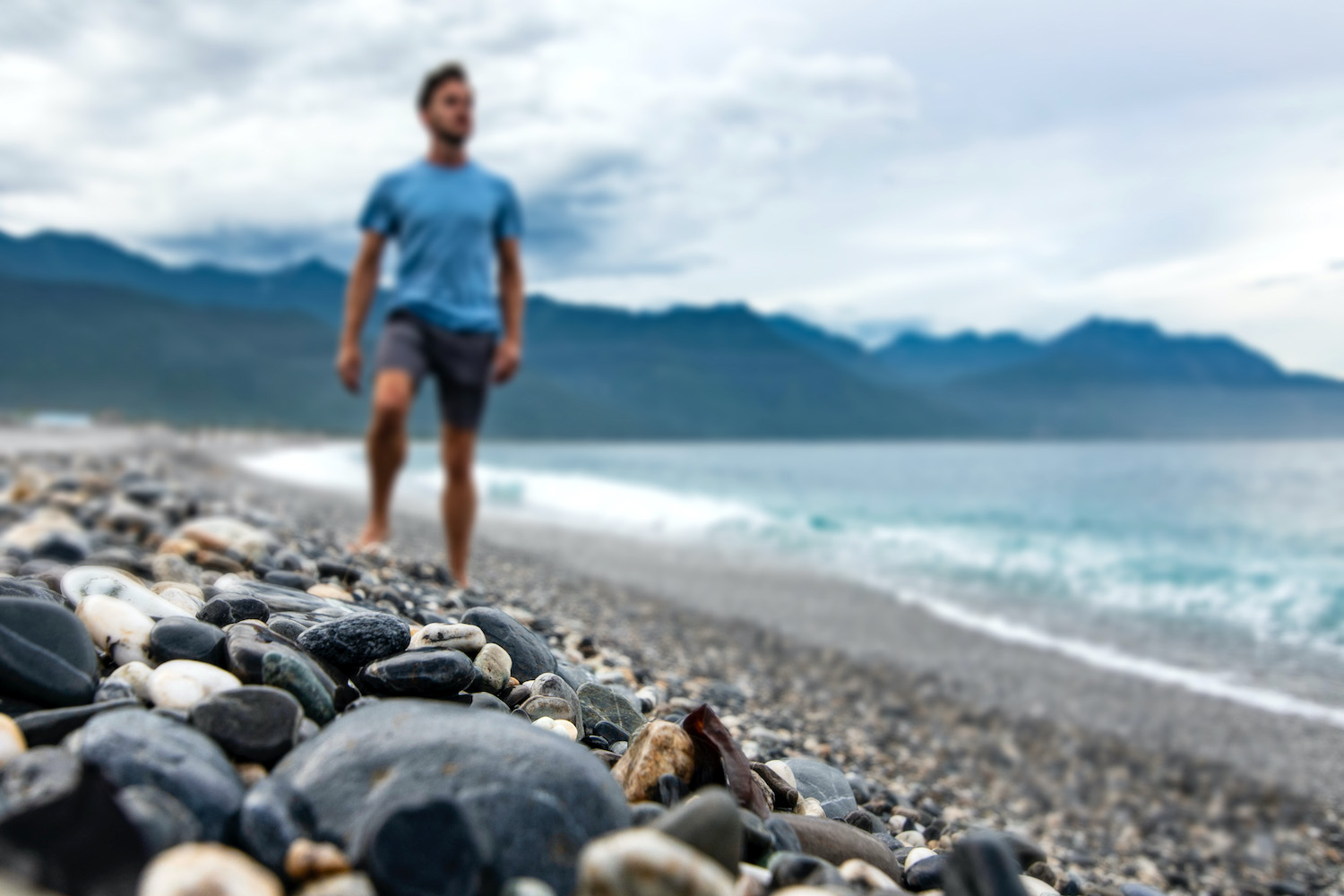 Is Hualien worth visiting? Yes—and if only for the chill vibes it offers, or the fact that its sidewalks are literally paved with marble from Taroko Gorge. Hualien offers respite from the day-to-day of Taipei, whether you flee it as an expat or a tourist. Certainly, you'll want to lower your heart rate a bit before heading off to Taroko Gorge, where it's sure to tick up again. TIP: If you have a rental car, a great place to chill out is Qixingtian Beach, which is just north of the city center.
Eat Taiwan's Tastiest Scallion Pancake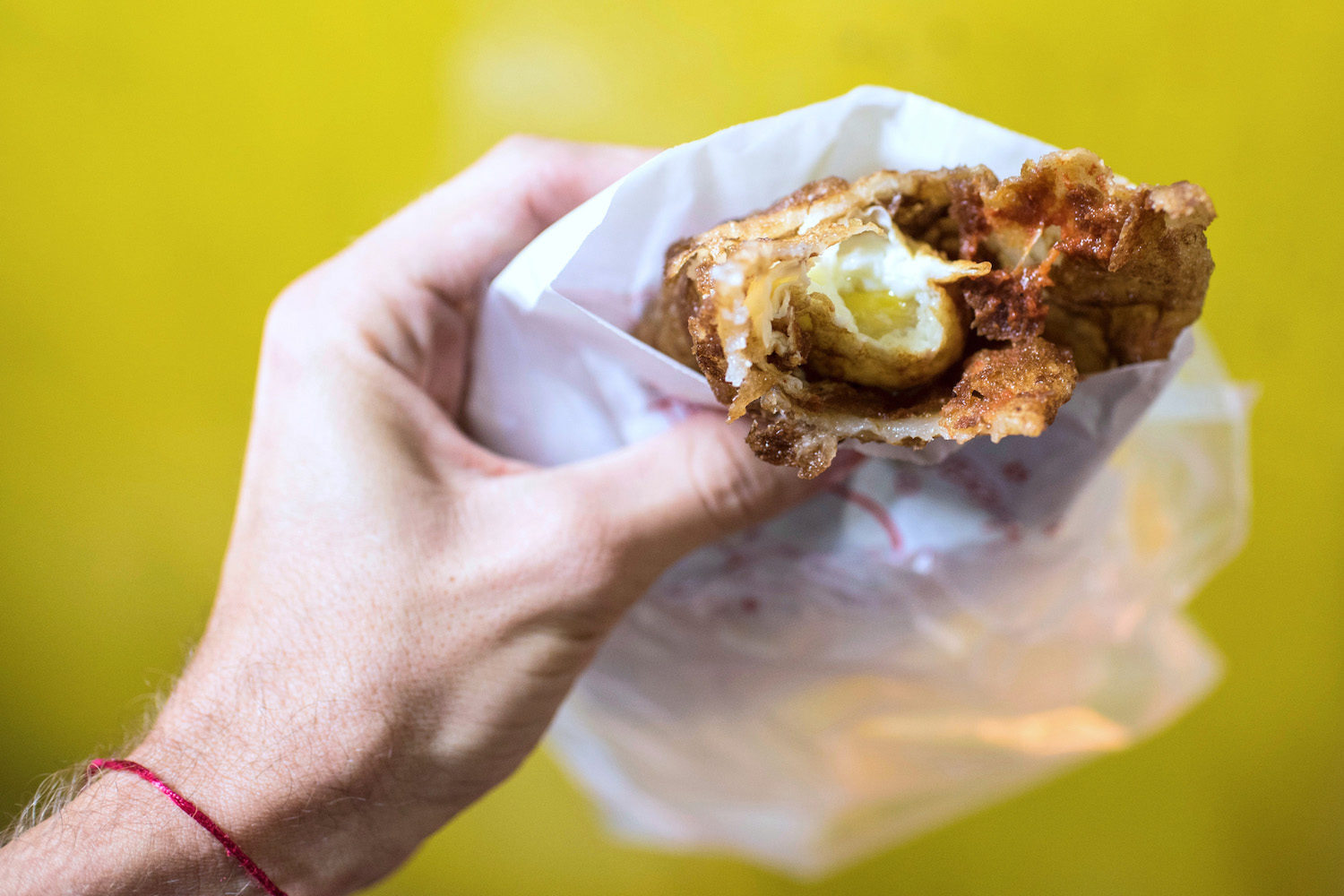 Eating is one of the best things to do in Hualien, and in a couple of different contexts. The first meal I ever had in the city remains the best: A cong you bing scallion pancake at Lao Pai, a few minutes' walk north of Hualien Station. What makes this one so special? Rather than the pancake being grilled and the egg being scrambled, as is the case in most of the rest of Taiwan, both are deep-fried (together—the egg is wrapped inside the dough!) in Hualien.
Explore Dongdamen Night Market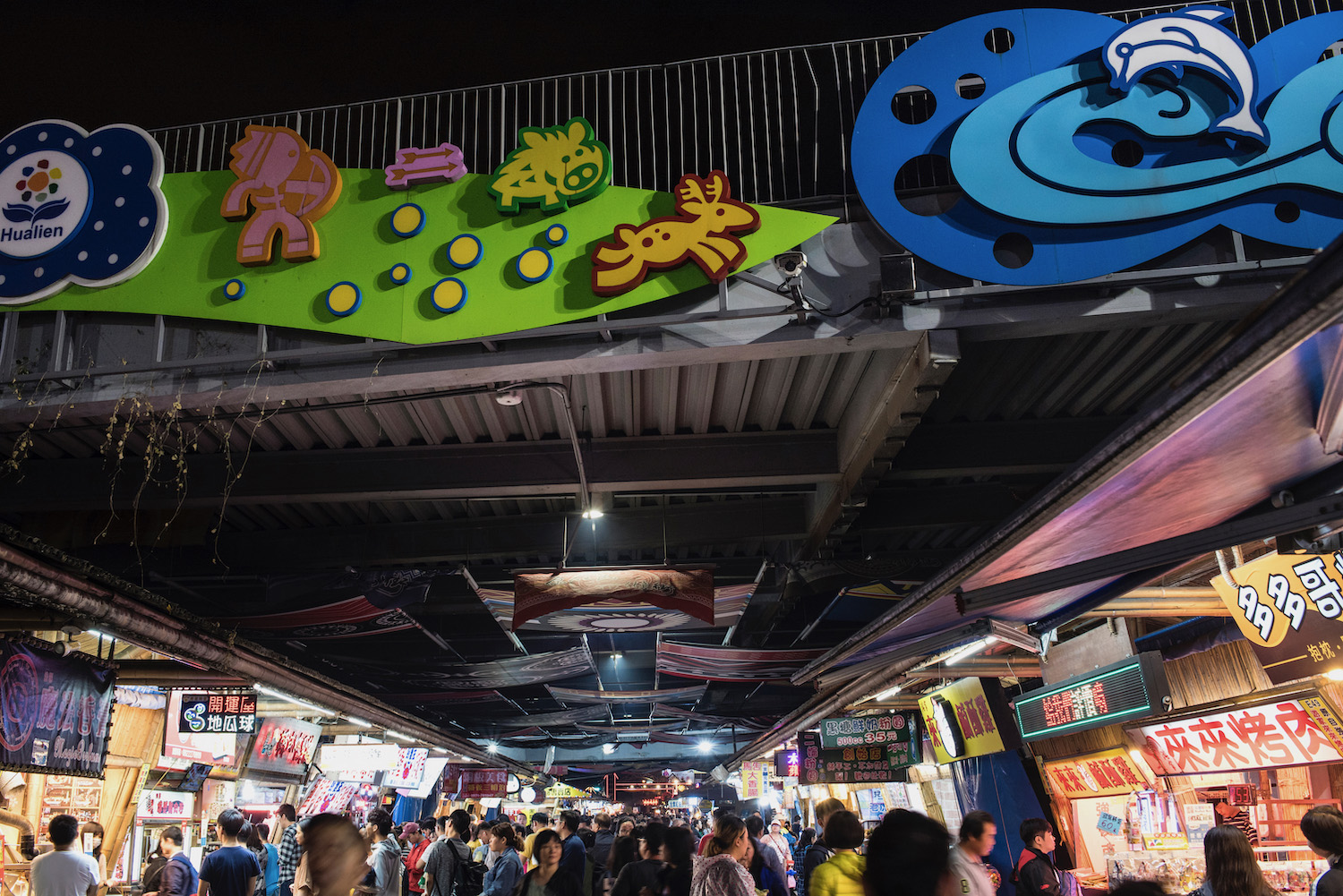 A walk through the Hualien night market offers you a wider diversity of food experiences than a trip to Lao Pai, but it's not just what you eat here that makes it memorable. Dongdamen Night Market is one of the largest such markets I've ever visited in Taiwan. The square footage of the market, which is just south of the city center, certainly belies the relatively small size of Hualien itself.
Spend a Day (or Two) in Taroko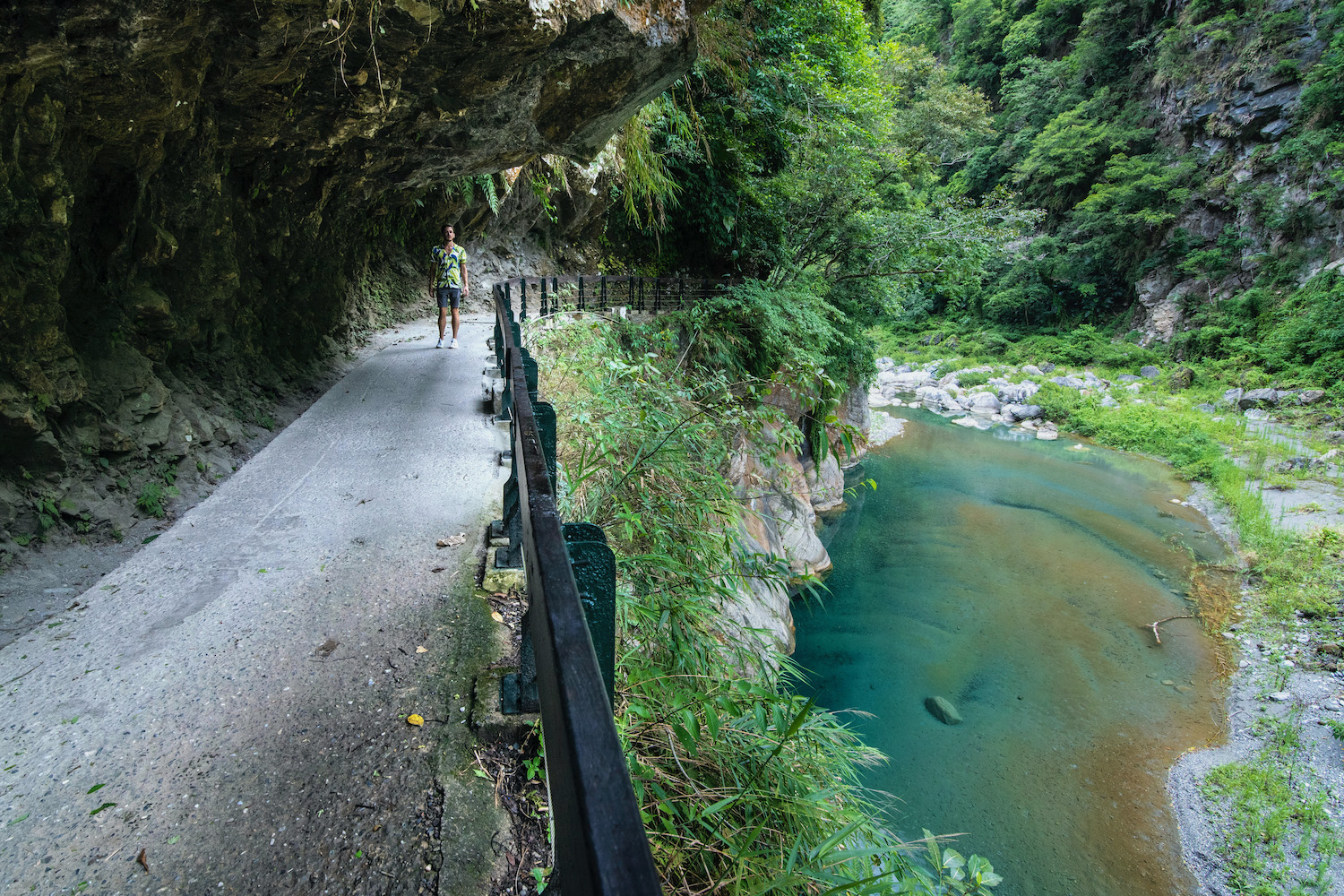 There are other things to do in Hualien's city center, but by this point you'll understandably be eager to get to Taroko Gorge National Park. Whether you travel by bus or your own rented car, Taroko Gorge is simple to navigate and has finite points of interests. Some of my favorites include Swallow Grotto and the Shrine of the Eternal Spring, a temple from which a waterfall (i.e. eternal spring) seems to pour.
Admire the Qingshui Cliffs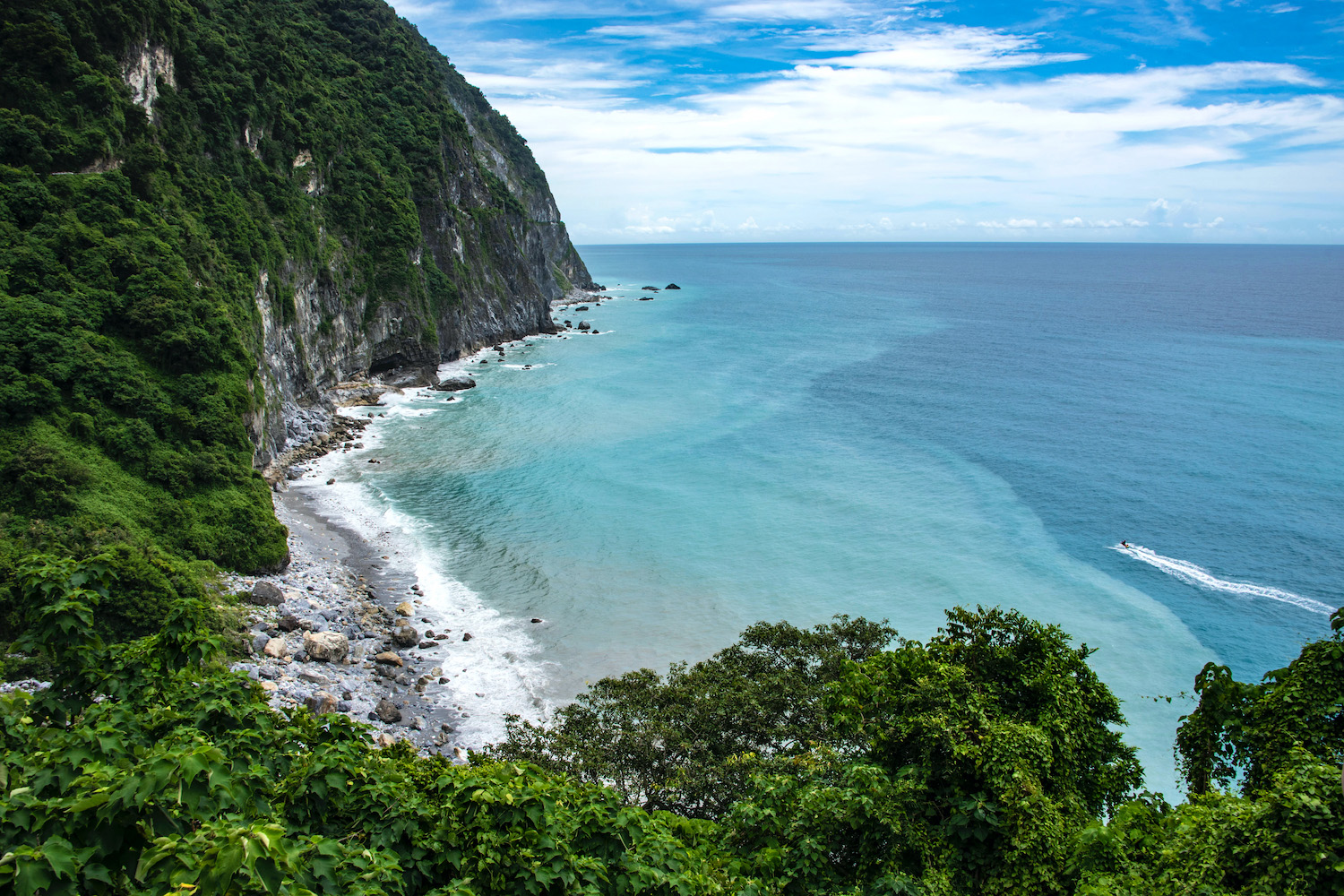 While it's possible to get to Taroko via public transportation, the only realistic way to get from Hualien to Qingshui Cliffs is via private car. That's the bad news. The good news? Most travelers to Hualien (certainly, foreigners who aren't currently residing in Taipei or another Taiwanese city will have their own wheels, and will be in the middle of a road trip I'll describe in a few paragraphs.
How Long Should You Spend in Hualien?
Inevitably, the question of how many days in Hualien you should spend curves back around to two secondary concerns. First, how long do you plan to spend in Taroko Gorge National Park? Secondly, are you traveling to Hualien as an excursion from Taipei, or en route down Taiwan's east coast as part of a road trip? (I'll have more to say about Taiwan road trips in a second!)
If it's simply a matter of things to do in Hualien, plus a day in Taroko Gorge and/or at Qingshui Cliffs, most travelers can get by spending two nights in Hualien. If, on the other hand, Hualien serves more as connective tissue than an actual meat-and-potatoes destination, you can probably spend just a night there, although this will involve heavy-duty sightseeing on either side of your sleep.
Driving Taiwan's East Coast
For many travelers—myself included, at least on my first swing through the city—Hualien is a stop on a Taiwan road trip, its own merit notwithstanding. Assuming you rent your car within Taipei's city limits (most do), you'll drive eastward from the capital, optionally stopping at Jiufen Old Street en route to your first overnight stopover. This may or may not be Hualien: Many decide to first visit Yilan, a popular weekend destination for Taipei residents.
On the other side, the most popular way forward is to drive from Hualien to Taitung, stopping amid the rice fields of Yuli County and the Bridge of the Three Immortals (aka Sanxiantai) en route to the hub of Taiwan's southeast. From here, you'll continue southward, stopping (among other places) at Taimali Beach before ending up in popular Kenting National Park, where you'll sleep for at least one night.
Other FAQ About Visiting Hualien
Is Hualien worth visiting?
Hualien is absolutely worth visiting, to the extent that I often cite it as my favorite city in Taiwan. Whether you're traipsing through the city streets (which are literally paved with marble) or making a trip to Qingshui Cliffs or into Taroko Gorge, Hualien is a seriously underrated city that punches way about its weight.
How do you get around in Hualien?
Although Hualien does have a modest bus network (and is walkable, within its immediate core), it's really best to have your own set of wheels when you're in the city. I recommend riding the train here from Taipei, and then renting a car at least for the day or days you plan to visit Taroko Gorge.
How do I get from Taipei to Hualien?
Limited express trains travel several times per day from Taipei Main Station to Hualien, and take about two hours each way. Unfortunately, the Taiwan High Speed Rail (THSR) doesn't currently go to Hualien, and I'm not sure if it ever will.
The Bottom Line
Hualien far exceed excursions to Taroko Gorge or the Qingshui Cliffs, although I can understand people's desires to reduce the city to its environs. Likewise, for many unsuspecting travelers, Hualien is simply a stopping-off point on a road trip down Taiwan's East Coast Scenic Route. Which is not to say that, through this article, I'm attempting to paint Hualien as more than it is: A medium-sized Taiwanese city that gains a great deal of appeal from its natural setting. I do hope, however, that you will take time to appreciate Hualien itself, apart from the places you go before and after it. Loved my Hualien travel guide? Consider hiring me to plan your entire Taiwan trip!