Nearly a decade ago, a Japanese colleague of mine was singing the praises of Kaohsiung. "Taipei is an awful city," he declared, in spite of me having just told him how much I loved it. "But Kaohsiung is a truly special place." While I enjoyed Kaohsiung when I finally made it there myself about two years after that, I'd be lying if I said he hadn't set an expectation that was difficult for reality to meet.
When it came to Tainan, on the other hand, I expected very little—all I knew was that it was once Taiwan's capital. Apart from this, a dramatic episode in my early 20s which almost saw me move to the city sight-unseen, I knew nothing of Tainan when I went there for the first time, apart from the personal stories my travel companion (who was from there) told me. As a result, it was difficult for me not to feel impressed by what I saw when I arrived in Taiwan's former capital.
Whether you decide to visit Tainan or Kaohsiung (or both, or neither), I hope the next few paragraphs aid you in making the right decision. Both these cities are awesome in their own right, though they aren't necessarily interchangeable.
Why People Visit Tainan and Kaohsiung
Most Taiwanese (or at least Taipei residents) I know head south for one reason only: To visit family in Kaohsiung, Tainan or other cities in Taiwan's south. I very rarely meet Taiwanese people who travel to either of these cities for leisure or sightseeing. I don't think this is because of any ill feelings, mind you, but rather than people in Taipei tend to head abroad (or to head east) if they're looking for adventure.
For foreigners, I find the explanation is a bit more transparent. A lot of people head south to Kaohsiung because they're looking for an obvious contrast with Taipei. When and if Tainan enters the mix, it's either because they've learned of Tainan's status as Taiwan's former capital and they want to dig into the history, or they want to visit one or all of the city's famous night markets.
Ways to Compare Kaohsiung with Tainan
Attractions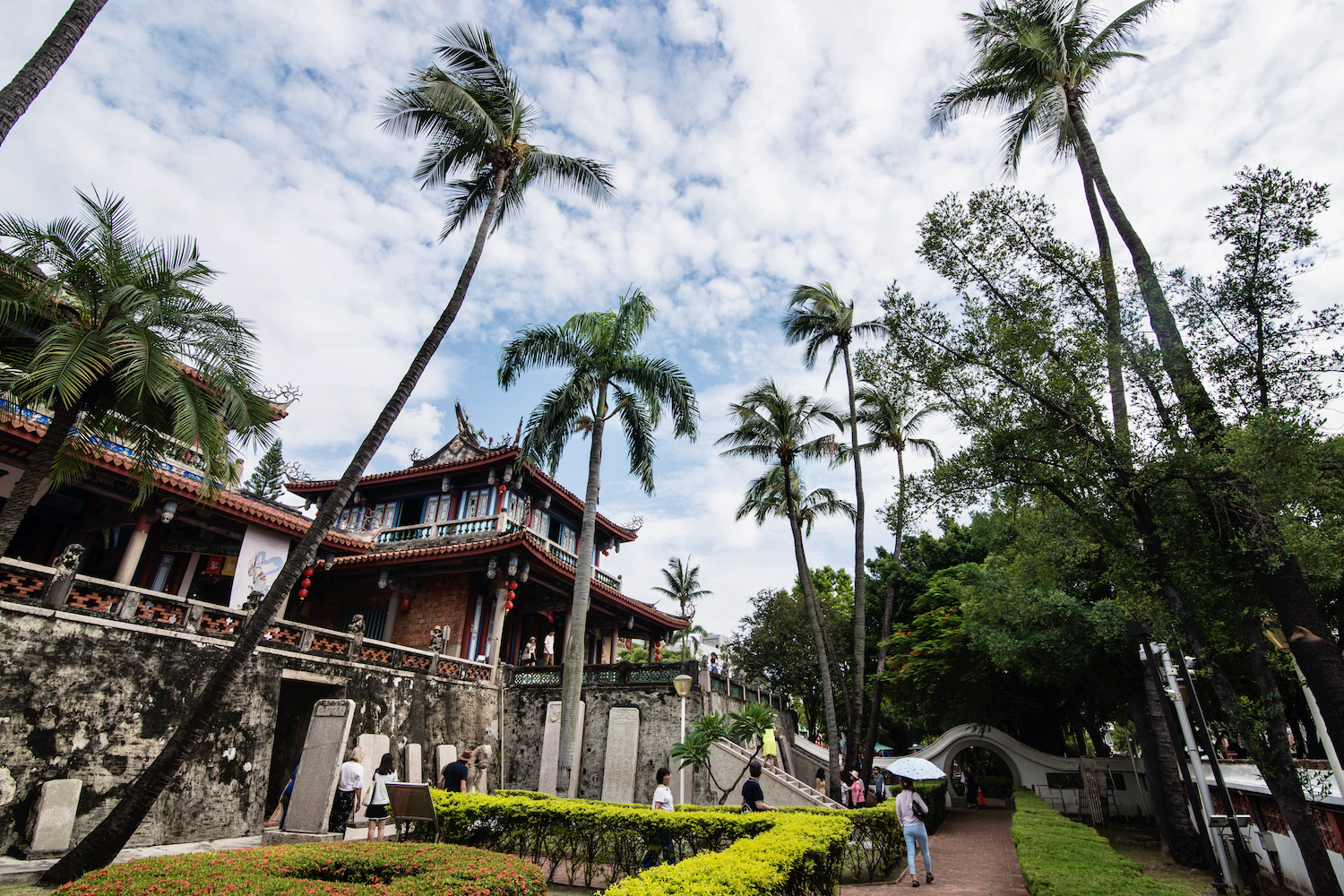 Both Tainan and Kaohsiung are pretty replete with attractions, although the latter has more of a variety than the former. In Kaohsiung, you face a dilemma: Do you stay close to Zuoying Station and focus on the Tiger and Dragon Pagodas, or go via public transit to Cijin Island and look back on the city from the water? In Tainan, one city center attraction—Dutch-colonial Chihkan Tower—stands above all others.
Cityscape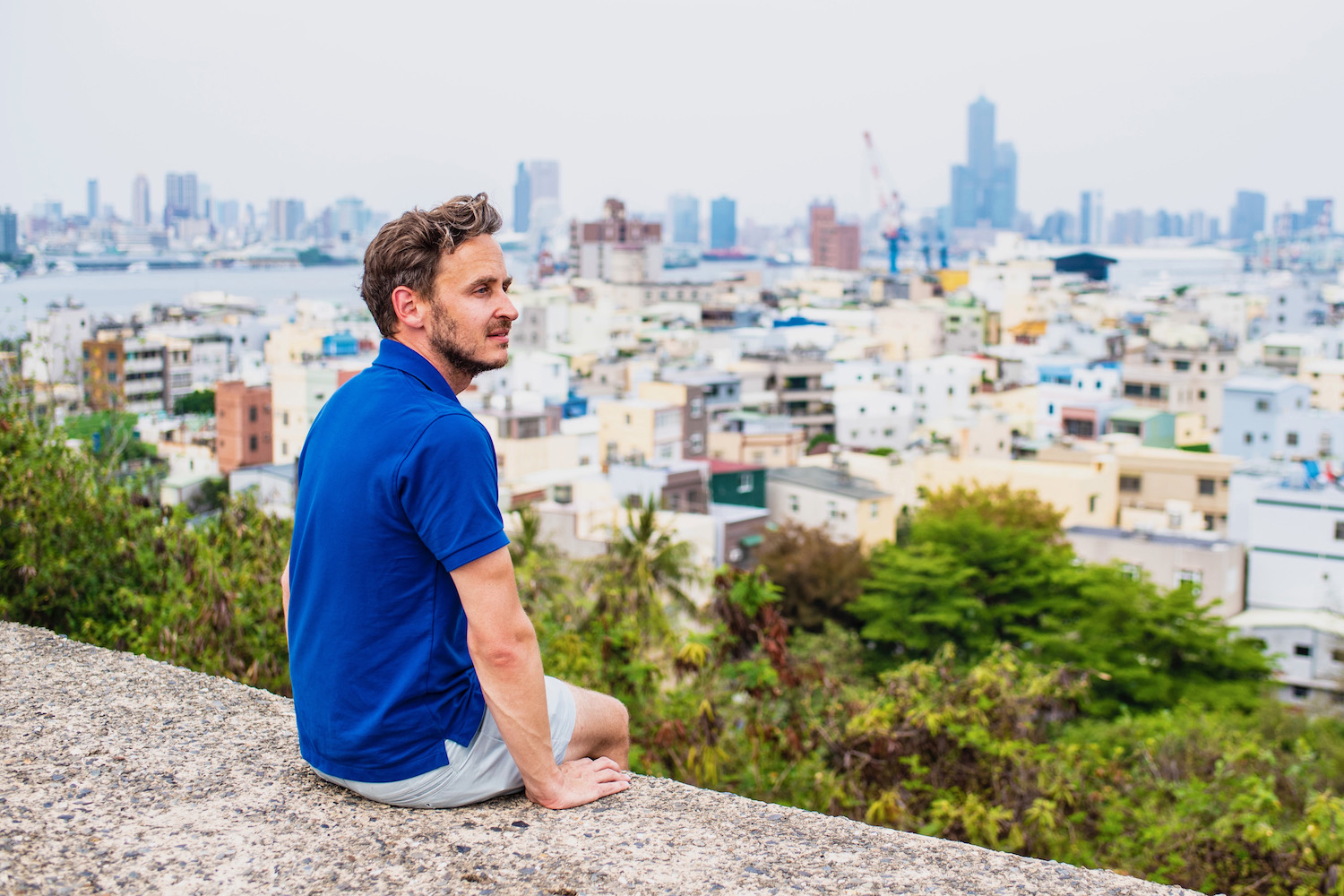 This is one way in which it's pretty easy for me to choose Tainan or Kaohsiung. Although the aforementioned Chihkan Tower and some other structures make Tainan an interesting place to explore, Kaohsiung has a majestic skyline, even when you discount the towering 85 Sky Tower. Adding to this is its location right on the sea, which makes the entire scene even more dramatic.
Food
Tainan punches above its weight in terms of food, with iconic dishes like Danzai Noodles and Shrimp Rolls, which are famous all over Taiwan. Kaohsiung is home to certain famous cuisine as well, although these dishes (like duck rice and beef noodles) aren't really unique to there. Nonetheless, you can sample food in both cities at their night markets: My favorites are the Garden Night Market in Tainan and Kaohsiung's Liuhe Night Market.
Getting around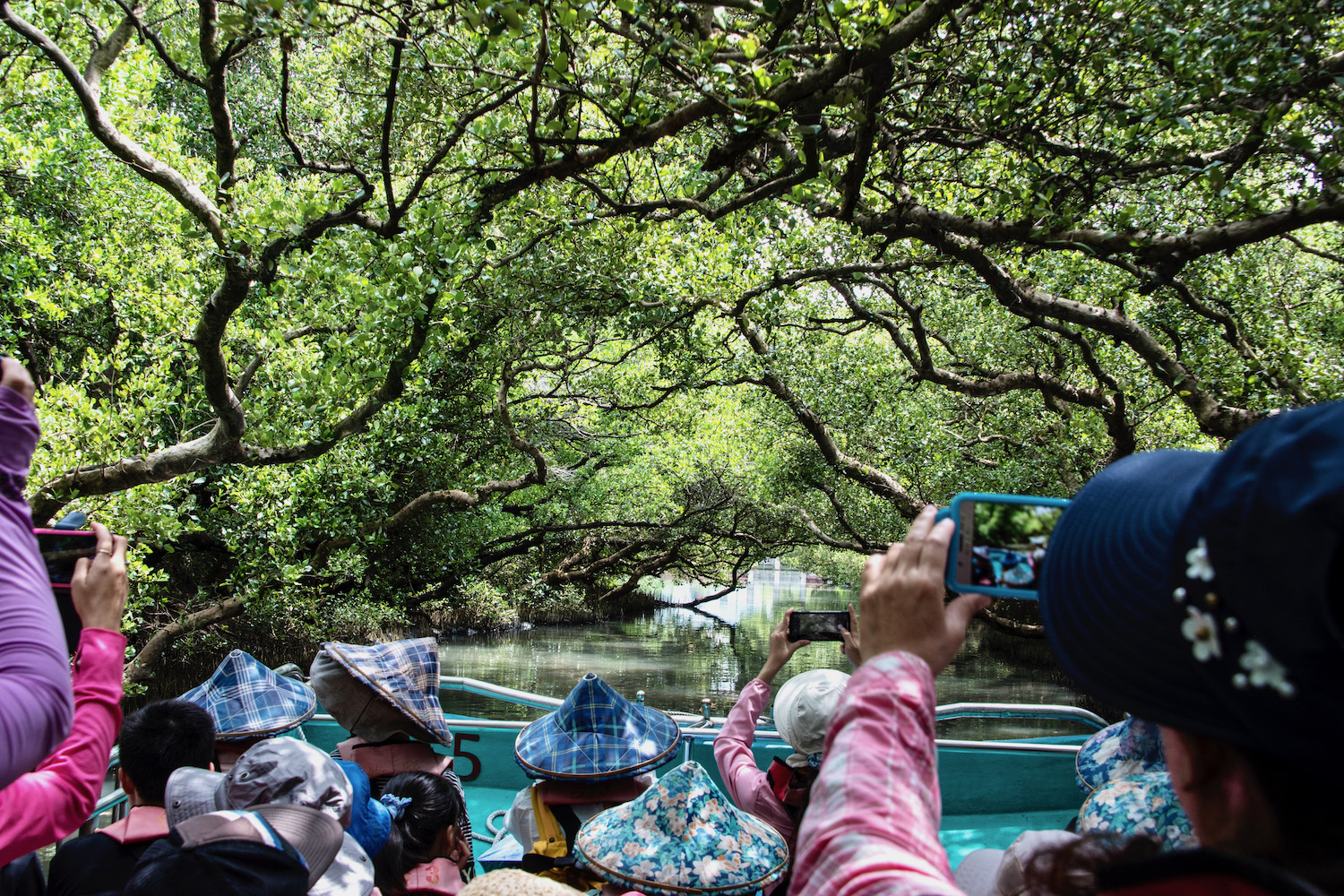 If ease of transport weighs heavily into your decision to choose Kaohsiung or Tainan, you'll probably choose Kaohsiung, which has a pair of metro lines and a well-developed network of buses and share bikes. In Tainan, by contrast, you're at the mercy of a much more limited selection of buses, as well as taxis and private vehicles, if you have one.
Day trips and excursions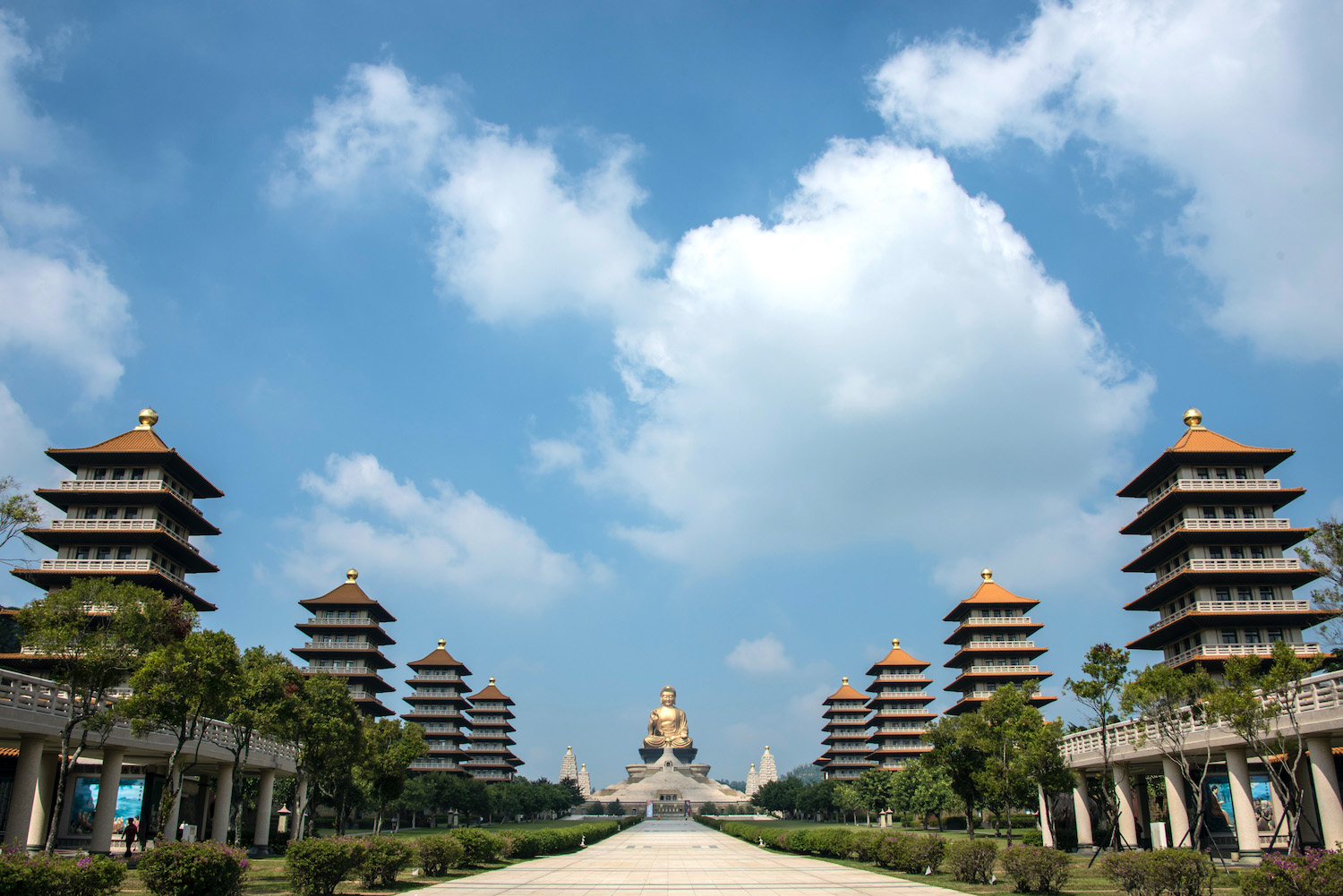 Kaohsiung is perfectly positioned for a day trip to Fo Guang Shan, one of the largest Buddhist temples in the world. From Tainan, meanwhile, the easiest day trip to take is to the Sicao Green Tunnel, which sits just to the west of the city not far from the ocean. You can also head closer to the sea and visit some picturesque salt fields, although many tourists opt not to do this.
Other Places to Visit in Southern Taiwan (Besides Kaohsiung and Tainan)
Tainan and Kaohsiung are the most popular cities in souther Taiwan, but they're not the only places to visit. Here are some other ideas:
Chiayi: Located just north of Tainan, Chiayi is a city that's easy to miss, in more ways than one. However, it's home to a variety of charming attraction, and feels much further off the beaten path than it is.
Alishan: Whether as a day trip from Chiayi or as an overnight or weekend excursion, Alishan is one of the most scenic areas in Taiwan, and can even see snow during the winter.
Kenting National Park: The bad news? Kenting National Park, which occupies the southern tip of Taiwan, probably won't change your life. The good news? It's still worth visiting, mostly.
Taitung: Although it's on the other side of the island from Tainan and Kaohsiung, Taitung is at least as compelling a destination as either of these places.
Other FAQ About Tainan and Kaohsiung
Is Kaohsiung worth visiting?
Kaohsiung isn't as cosmopolitan or eclectic as Taipei, but it is still very much worth a visit. In particular, I love looking back on the city skyline from Cijin island around sunset time, and using Kaohsiung as a base for day trips to Fo Guang Shan Monastery.
Is Tainan worth visiting?
On one hand, Tainan isn't a city whose appeal jumps out to you, even if the city's ancient history and modern cuisine are compelling. On the the hand, if you have a day or two in your Taiwan itinerary and aren't sure what to do with it, I doubt Tainan will disappoint you.
Is Kaohsiung or Tainan better?
In my opinion, Kaohsiung offers more appeal to the general Taiwan traveler, with a wider range of attractions and more to explore in general. On the other hand, if you do your homework before visiting Tainan and are equipped to understand and appreciate its many charms, you may up enjoying Tainan more than Kaohsiung.
The Bottom Line
I hope the work I've done to differentiate Tainan from Kaohsiung has helped you decide which of these cities is right for your trip, and indeed whether you should visit either of them. While Kaohsiung is larger and more cosmopolitan than Tainan, this doesn't necessarily mean the former is a better choice for all travelers. Indeed, if you're more into history, cuisine and tradition, you may vastly prefer Tainan. Regardless of what you end up deciding, I do hope you'll consider hiring me to plan your trip to Taiwan. Let me sweat the details—you can focus on staying cool.