Taipei is a huge city, but it feels small. While part of this is due to the homey, self-contained feel of many Taipei neighborhoods, that's not the only reason. There's also the fact that Taipei, while big compared to many Western cities, is actually much smaller than a number of its Asian neighbors.
Another big factor? Taipei's awesome public transportation system, which is centered around (albeit not limited to) the fantastic Taipei MRT.
To put it another way, getting around in Taipei is extremely easy, even if it's your first time to the city. Over the next few paragraphs, I'll provide some tips that make it even simpler.
Taipei Has the World's Best Metro System
I'll start by making a bold declaration about Taipei public transportation: The Taipei MRT is the world's best. Obviously, this is a somewhat subjective observation, albeit an informed one. I've traveled in hundreds of cities around the world, and have spent significant time in major Asian hubs. Taipei's MRT combines the ease of use of Hong Kong's with the expansiveness of Tokyo's, all at a competitive price point with abundant English signage.
One of the secondary effects of how easy to use Taipei's metro is? It makes what is a very large city, by most standards, feel surprisingly manageable and easy to explore. This is part of why people who visit Taiwan fall so quickly and deeply in love with Taipei, and are so prone to exploring the city off the beaten path. Going just about anywhere in Taipei is never much of a tall order.
All the Ways to Get Around Taipei
Taipei Metro
With six lines, plus the Taoyuan Metro that goes to the airport, the Taipei Metro is large enough to get you everywhere in the city, but small enough (and with humanely-sized stations) that you won't get overwhelmed. Making it even simpler is the fact that you can buy an EasyCard, which as its name suggests allows you to access the system with a mere tap.
YouBike
The EasyCard also permits you access to Taipei's vast YouBike network, which is one of my favorite ways for getting around in Taipei. While you'll also need to enter some registration information into the kiosk at whichever station you first rent at, this provides a cheap way to get some exercise while you explore Taiwan at ground level—and at your own pace.
Buses
As is the case in many Asian countries, buses within and just outside Taipei's city center can be intimidating. The English signage here is less conspicuous, and many drivers aren't bilingual. I find, however, that if you trust the advice of Google Maps (and have an EasyCard so you don't need to mess around with making change), buses can be a very useful way to get around Taipei.
Walking
Once you ride the Taipei MRT to wherever you're headed, you'll usually need to go somewhere beyond the station exit. What surprises many travelers is that once you're within a Taipei neighborhood, it's surprisingly easy to get around on foot. Whether in Ximen walking in the Ximending pedestrian area, or hiking up Xiangshan mountain from the MRT station of the same name, I just love walking to explore Taipei!
Uber or taxi
Sometimes you just need to travel by private car. For example, if it's rainy (as it often is in Taipei), and walking or riding a YouBike simply won't do. Or if it's late at night (the Taipei Metro, sadly, is not 24 hours) and you aren't close enough by foot or YouBike to travel that way. I personally prefer using Uber since I can pay directly on my phone, by taxis in Taipei are relatively affordable and quite easy to use.
How to Travel from Taipei to Other Cities
Once you've finished in Taipei—who am I kidding? You never really finish in Taipei—it's time to explore the rest of Taiwan. In most cases, you'll leave Taipei by train. If you're heading southward along the west coast, you'll probably ride the Taiwan High-Speed Rail (THSR), which stops in major cities like Taichung, Tainan, Chiayi and Kaohsiung, and connects them quickly and easily with Taipei.
Heading down the east coast, meanwhile, you'll board an ordinary limited express train—this can see you in Yilan in 90 minutes, in Hualien in less than three hours and in Taitung in around 4 hours. There's also the remote possibility that you might board a domestic flight. However, these are usually bound for outlying island groups, and not (at least for tourists) to cities on the Taiwanese mainland.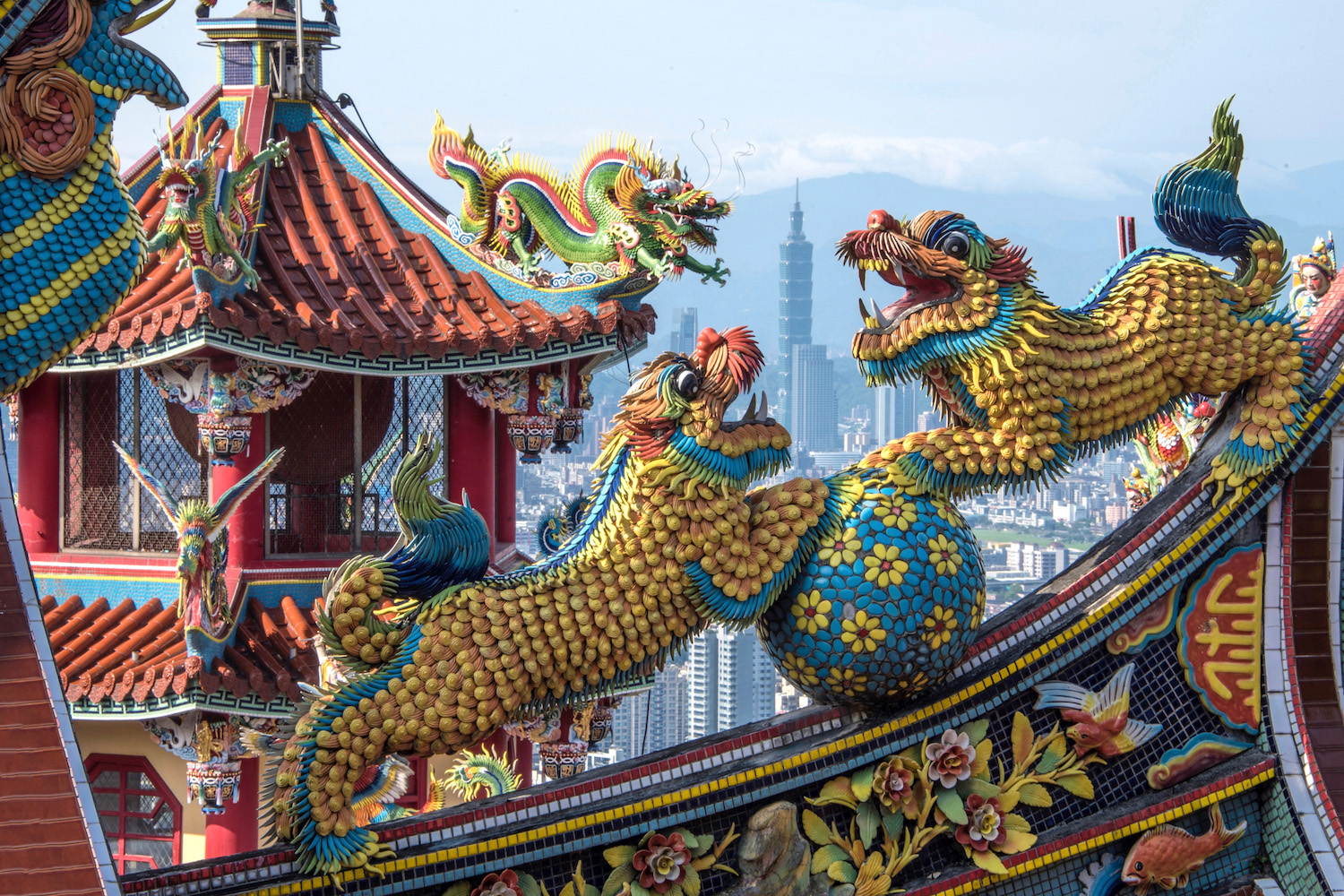 Other FAQ About Getting Around in Taipei
What is the best way to get around Taipei?
While the Taipei MRT can take you almost anywhere in Taipei, the reality is that you'll probably use a combination of transport methods. For example, you could ride the MRT to Xiangshan, then hike up the mountain to take in the view. Or, you could bike up the river to Tamsui Fisherman's Wharf from a busy city-center MRT station like Ximen or Shilin.
How do I get around Taipei from the airport?
From Taoyuan Airport, you can ride the Taoyuan Airport MRT into the city center—depending on which Taipei MRT line you plan to take, you can either walk to Beimen or Taipei Main stations. From Songshan Airport, meanwhile, I often just take an Uber, although you can also ride the Taipei MRT brown line southward into the city.
Is there Uber in Taipei?
Uber exists in Taipei and is a convenient way to get around, particularly if you don't speak Chinese or aren't confident in your Chinese-language skills. I like to take Uber when I can't be bothered to ride a YouBike or take the MRT, or when it's too late to do either.
The Bottom Line
Getting around in Taipei is much easier than you might think. Its metro network is color-coded, intuitive to use and has prominent English signage, to say nothing of the fact that it goes just about everywhere you could want to visit in the city. When you combine this with the fact that many of Taipei's neighborhoods are walkable, and that Taipei as a whole is also extremely bike-friendly when weather commits, it adds to Taipei's reputation as a city that's extremely friendly to tourists and expats alike. Want to make sure no stone goes left unturned on your next trip to Taiwan? Consider hiring me to plan it!