The good news? You can take a Sun Moon Lake day trip from almost anywhere in Taiwan. The bad news? The "almost" comes with a lot of caveats.
The easiest way to pull this off, to be sure, is to base yourself in Taichung. (Which, in spite of not having a very high profile outside of Taiwan, is a city that's very much worth visiting.)
I'll start this article by explaining how to take a day trip from Taichung to Sun Moon Lake, then provide instructions about how to visit 日月潭 from elsewhere in Taiwan. (Spoiler alert: No matter how much effort you have to put in, I promise you the payoff is big!)
Where You Should Rent a Car, Even for a Day
Allow me to quell your worries: You can absolutely execute this Sun Moon Lake itinerary using public transportation, especially if you're starting in Taichung. However, due to the wide variety of places to visit around the lake, and how geographically spread out they are, having your own set of wheels (even if it's a motorbike—I can't ride one so I won't comment on those) is vastly preferably.
More generally, I would encourage you to read my article about renting a car in Taiwan, whether for a Sun Moon Lake trip or for anywhere else in the country. As far as where to rent your car for visiting Sun Moon Lake, the easiest places foreign travelers can do so is at the Avis/Budget outlets near the TRA and HSR stations in Taichung City.
Places to Visit at Sun Moon Lake
Wenwu Temple
When compared to other temples in Taiwan, Wenwu Temple seems…shall I say, dramatic? It's absolutely massive, constructed on a hillside, with several tiers and an amazing views of the lake. It's also rather Chinese, by which I mean more impressive in its scale than in its intricate details; Taiwanese temples are usually more about quality than quantity. Still, it's great to make a stop here!
Ci-En Pagoda
Ci-En Pagoda, in my opinion, is the highlight of any Sun Moon Lake day trip. In addition to offering the best view of Sun Moon Lake, this towering pagoda (which Chiang Kai-Shek built to honor his late mother) requires an easy but exhilarating hike that will get you even more pumped. Note that you can see this pagoda perched over the lake from Wenwu Temple—it looks so small from there!
Xuanguang Temple
If you've heard about famous Sun Moon Lake tea eggs, get thee to Xuanguang Temple. While the building itself is not much to write home about, and I didn't personally avail any of the pleasure boats on the water beneath it, the cha ye dan eggs definitely live up to the hype. They're probably the smoothest such eggs I've ever had, and have a wonderful, complex flavor.
Ita Thao
Although many people imagine that a Sun Moon Lake day trip will be solely a natural affair, there's plenty of culture to enjoy here as well. Namely, the aboriginal culture and cuisine on offer in the town of Ita Thao on the lake's eastern shore. Some people (mainly foreigners, but also certain Taiwanese) argue that the depiction of aborigines here is offensive, but I don't really have the knowledge to argue this one way or another.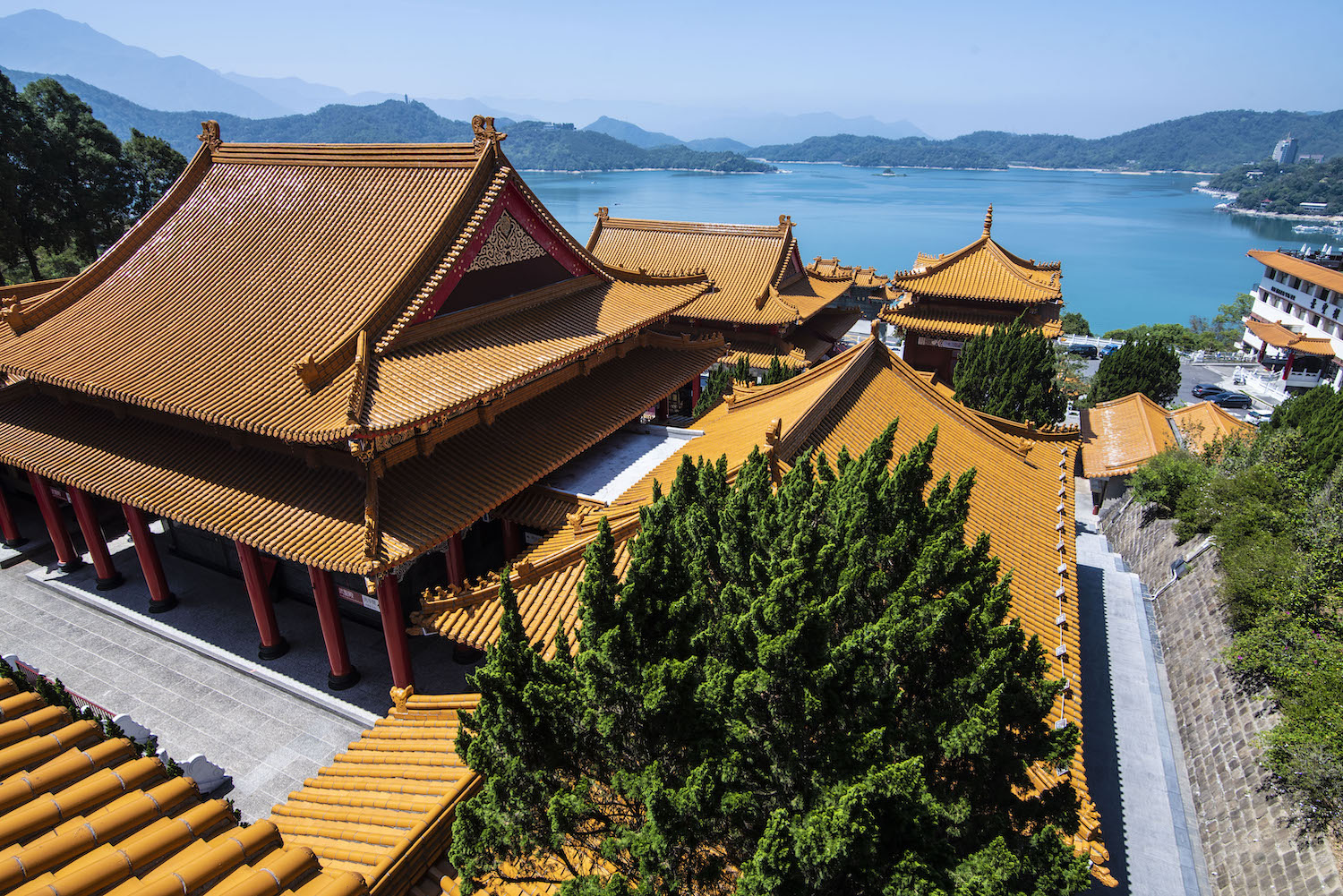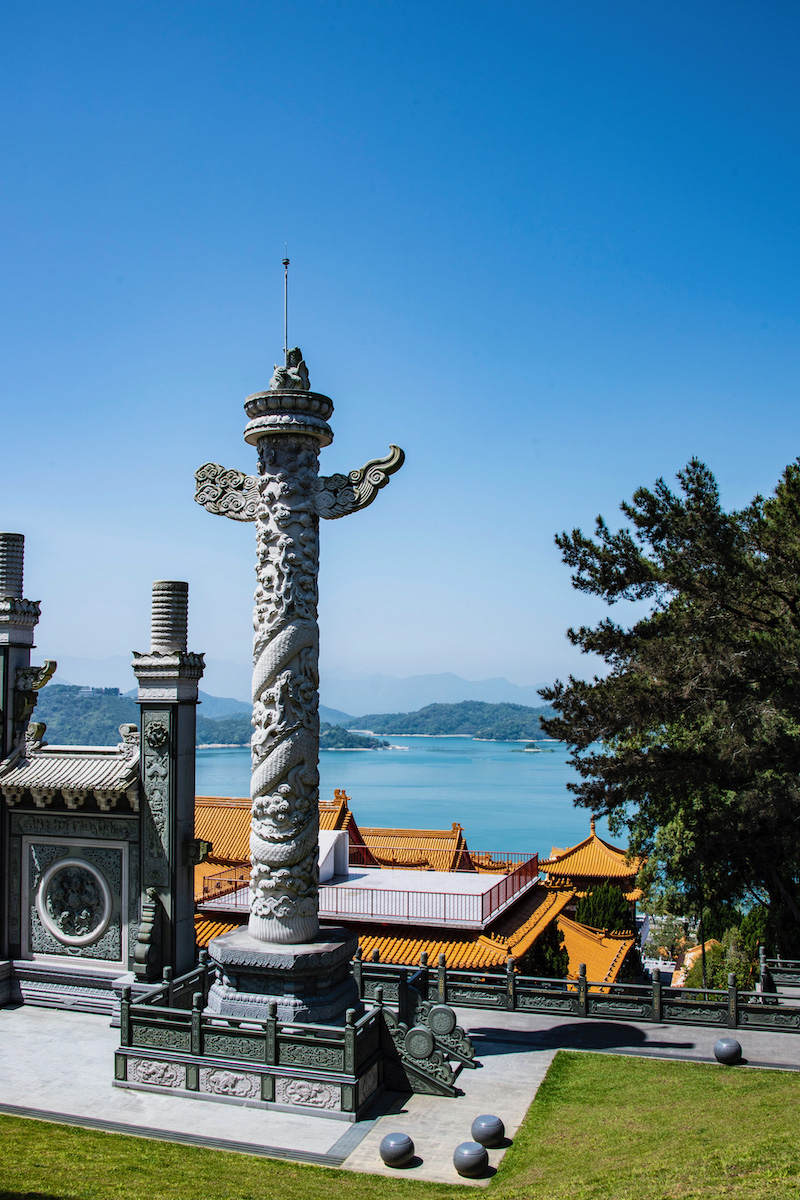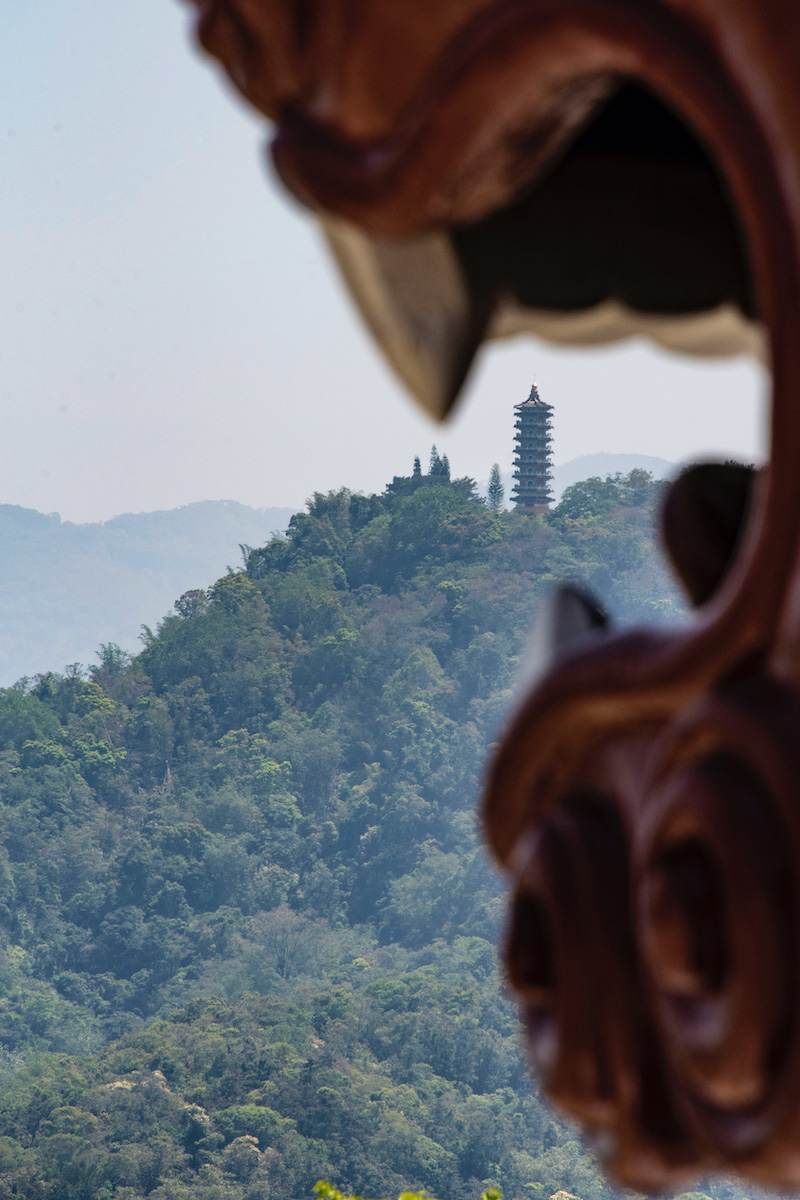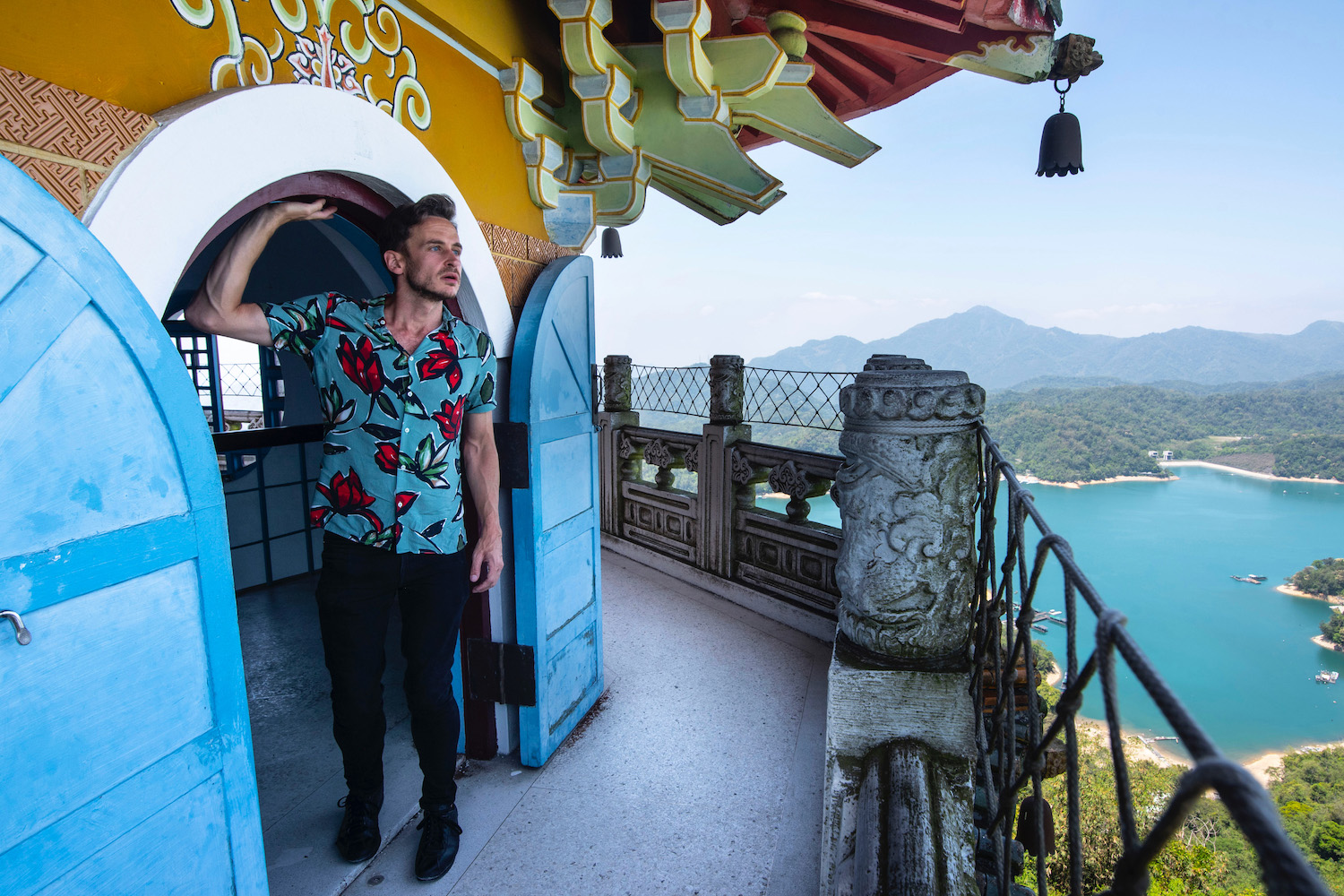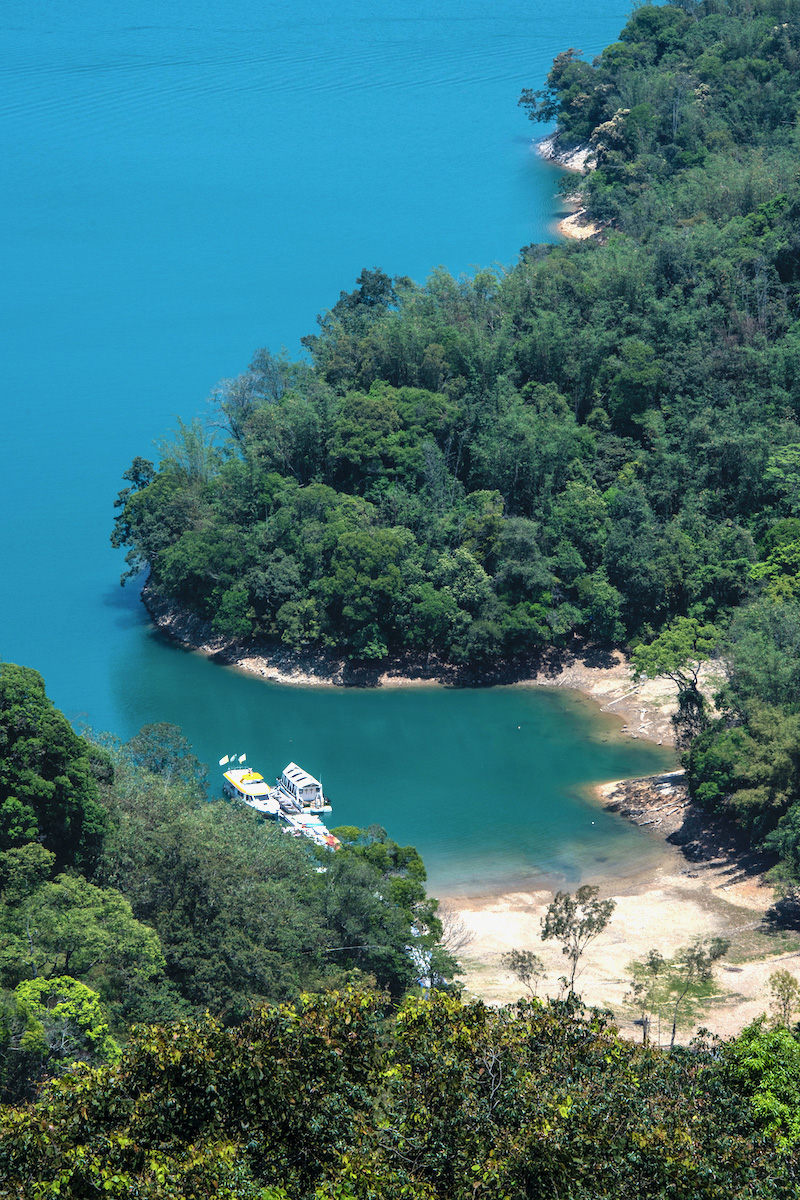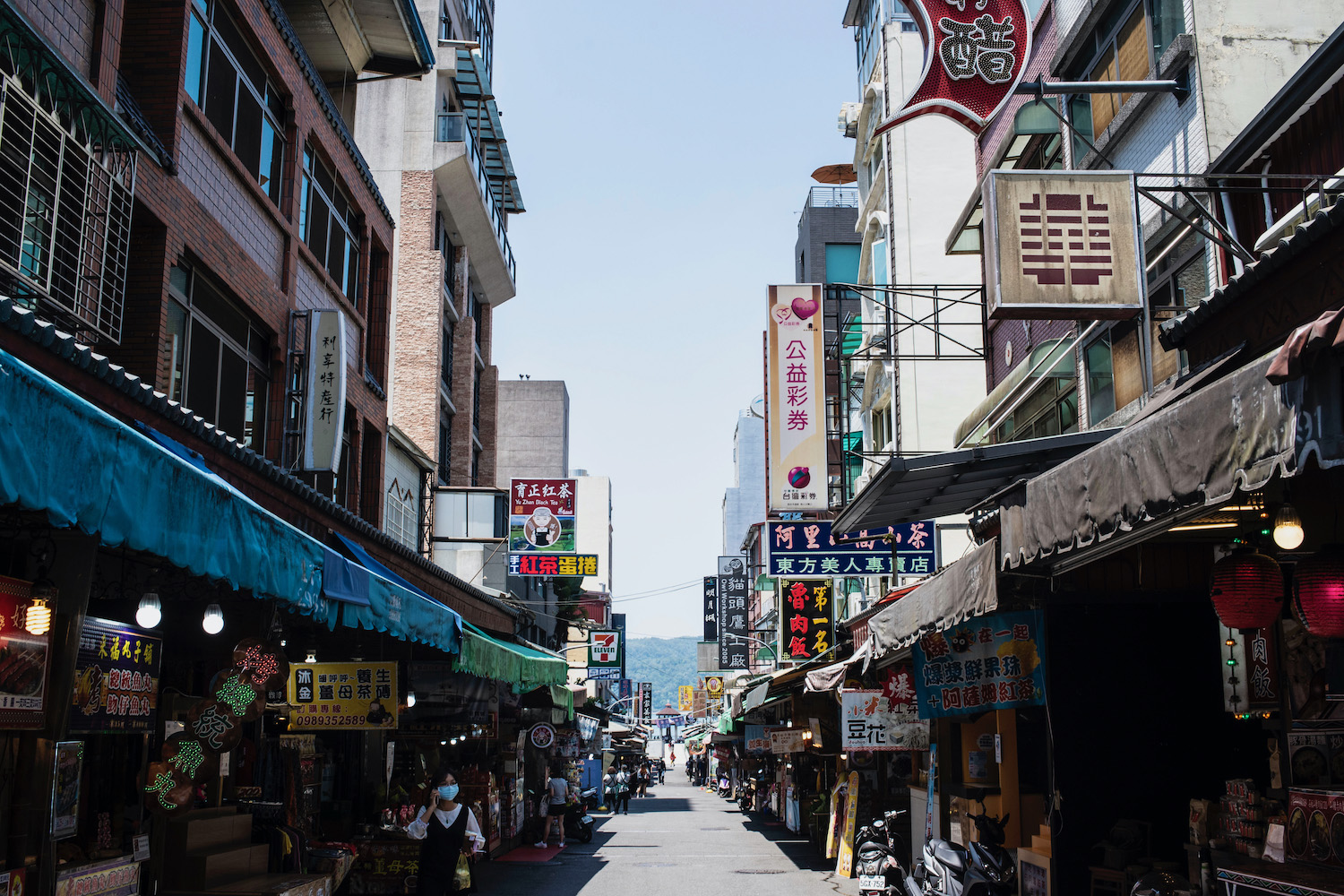 Why You Should Travel from Taichung
While it is theoretically possible to travel from Taipei to Sun Moon Lake, this is a long trip with multiple steps—and without a lot of room for error. Unless you rent a car and drive the whole way (and it is a rather long way, about four hours if you don't stop at all), you'll need to travel from Taipei to Taichung, where you will either need to rent a car, or board the first of several buses. Even if you leave Taipei at 6 AM, it's unlikely you'll reach the lake before lunch.
There is another option, of course: You can take a guided Sun Moon Lake day trip from Taipei, which is convenient, but relatively awful in my opinion—I don't do group tours unless there's no other choice. Why not just save yourself the trouble and spend a night in Taichung? At minimum, this will allow you to sip bubble tea at its birthplace and take a selfie or two at the "Rainbow Village." Sounds like a win-win to me!
Is Sun Moon Lake Worth Visiting?
I'll admit: Before I visited Sun Moon Lake the first time, I wasn't sure how it would rank, as compared to other beautiful places in Taiwan. My cynical side told me it would be downright disappointed. I imagined a polluted, smell body of water, and shores dotted with hideous and packed-full hotels. Thankfully, this is not at all what came to pass.
Well, not completely—most Sun Moon Lake hotels aren't really my style; in spite of the fact that swimming in the lake is banned, I would bet against it being totally clean. Yet Sun Moon Lake is a legitimately gorgeous place, particularly when you view it from Ci-En Pagoda. If it's not much trouble for you to get here, whether on a day trip from Taichung or otherwise, I absolutely recommend visiting.
Other FAQ About Visiting Sun Moon Lake
How do you get to Sun Moon Lake?
The easiest way to reach Sun Moon Lake from Taipei is to drive the entire way. If you don't have your own set of wheels, however, you can ride the Taiwan High Speed Rail (THSR) to Taichung and either get a bus or rent a car from there. There are also some direct buses from Taipei, although I personally find this journey very long and tedious.
How long to spend in Sun Moon Lake?
I recommend spending at least one night at Sun Moon Lake to get the full experience of being there. However, if you can't spend the night here, then a long day trip from Taichung will allow you to visit most of the attractions around the lake.
Can you walk around Sun Moon Lake?
You can certainly walk around the entirety of Sun Moon Lake, although I think your energy is better spend walking and hiking at specific points around it. For example, up to Ci-en Pagoda, whose upper floors offer an absolutely stunning panorama of the lake.
The Bottom Line
I hope you've found this Sun Moon Lake travel guide helpeful, whether you start in Taichung (as I've recommended) or want to make the trek from Taipei. Of course, just because this article is about a day trip doesn't mean you shouldn't spend a night (or two!) at Sun Moon Lake. Certainly, this part of Taiwan is beautiful and relaxing enough to stay a while. Regardless of how long you stay at Sun Moon Lake or where else in Taiwan you go, consider hiring me to plan your trip. I'll sweat all the details—you'll simply sweat from the Taiwanese heat!