My very first Taiwan road trip, many years ago, took me all along the country's east coast. From Hualien and Taroko Gorge and down through Taitung, it was surprisingly comprehensive, given that I'd never been to that part of Taiwan before.
The highlight of my trip, at least in my mind's eye, would be Kenting National Park, which occupies Pingtung County at the southern "tip" of the island. Unfortunately, reality didn't quite bear this out, for reasons I'll explain over the coming paragraphs.
Indeed, the question "is Kenting worth visiting?" is a loaded one. It's not a terrible place to visit, but it's also not the paradise you're probably thinking it is.
How to Get to and Around Kenting National Park
Kenting is about as far away from Taipei as you can get. In most cases, thankfully, you'll get here from somewhere a bit closer. If you're taking an east coast road trip, you'll likely drive in from Taitung, which is just a couple of hours away. Alternatively, you might choose to come by car from Kaohsiung or by bus from Zuoying, the Taiwan High Speed Rail (THSR) station serving Kaohsiung.
And how do you travel around Kenting? Well, while you can get around using local buses, it's really best to have your own seat of wheels. Because there are more rental car outlets in large city, I'd probably recommend doing this in either Taitung or Kaohsiung (or in Taipei, if you happen to have started your journey there).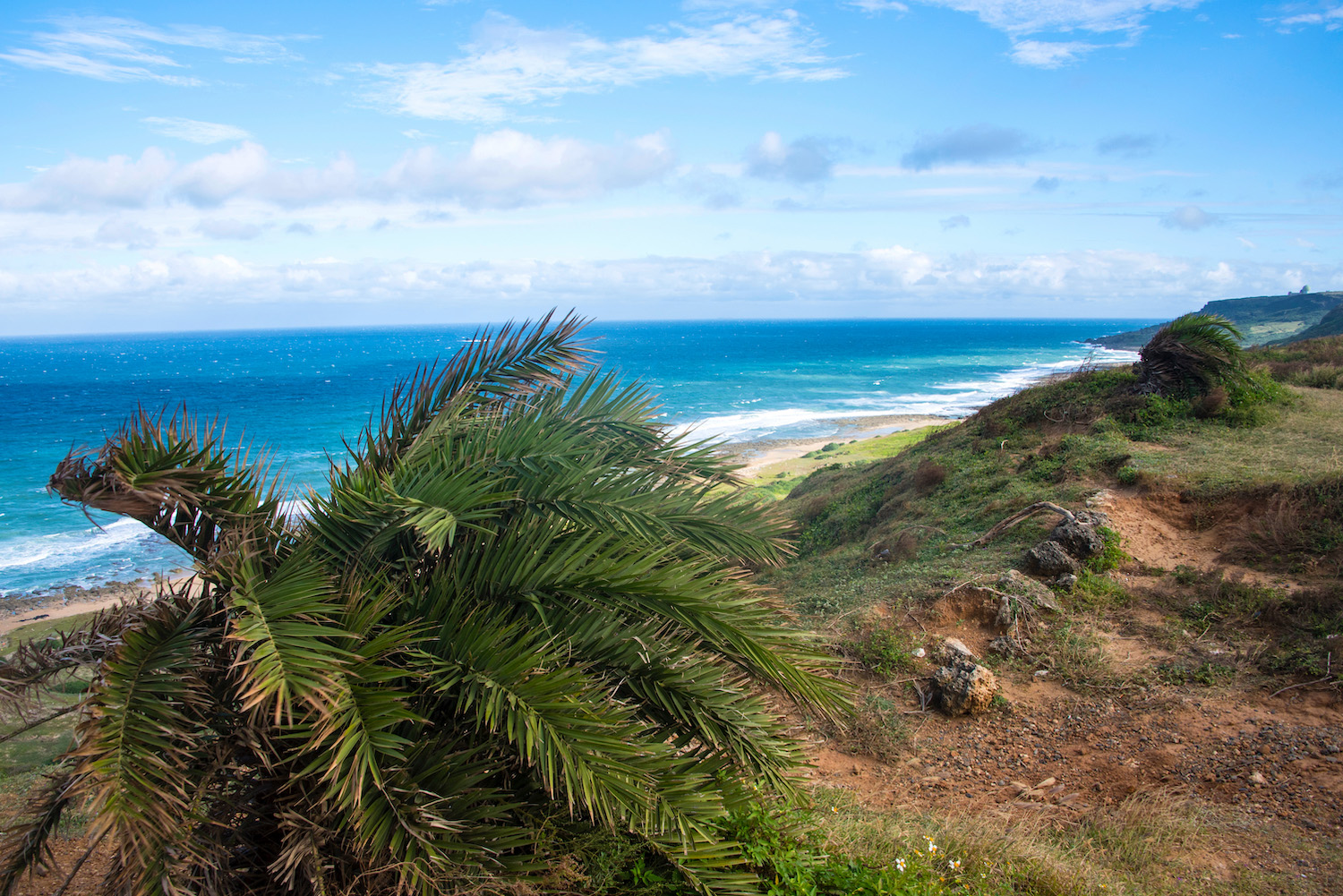 Where to Go in Kenting National Park
Fengchuisha
As you drive into Kenting National Park from Taitung, the dramatic coastline of Fengchuisha is your first indication that you've arrived. It's also, unfortunately, a sign of some things to some: You can't swim in the water, which is so far beneath the cliffs it would be difficult to reach anyway.
Cape Santiago and Eluanbi Lighthouses
Which is not to say you can't enjoy any coastal scenery in Kenting that's right along the coast. Many travelers visit this part of lighthouses, the former of which was erected to denote its location at the easternmost point of Taiwan. On the other hand, lighthouses are definitely not enough on their own to make Kenting worth visiting.
Baishawan and Xiaowan Beaches
Indeed, Kenting is home to a handful of swimmable beaches, although none are as beautiful as the non-swimmable ones. While Baishawan is a bit of a misnomer (the sand is more of a gray than a bright white), Xiaowan is indeed a small bay, which shores feel intimate and cozy, even if that also means they're often crowded.
Guan Shan Fude Temple
If the scenery doesn't sell you on the idea that Kenting is worth visiting, perhaps watching sunset will? At least that's what I assumed when I arrived at Guan Shan Fude Temple not far outside the main town. While the view was beautiful, the fact that I could see a nuclear power plant in the distance spoiled the mood.
Kenting Night Market
Like almost every other city in Taiwan, Kenting has a night market, which not surprisingly is a great place to eat seafood (among other snacks). Even if Kenting leaves you as lukewarm, on the whole, as it left me, you definitely won't go to bed hungry.
How Many Days Should You Spend in Kenting?
Realistically, you will need to spend a minimum of one night in Kenting. Even if you're coming from Kaohsiung or Taitung, there's no way to justify the long journey to and from Kenting on a simple road trip. However, you could theoretically drive in from Taitung on your first day, stay the night, and head out the next day to continue clockwise around the island to Kaohsiung.
Indeed, while it's possible to stay for 3-4 days (or even longer) in Kenting, I don't necessarily know if I'd consider doing so to be beneficial, keeping in mind some of the observations I've shared within this piece. I actually think the park shines best—in others, that I most feel Kenting is worth visiting—if I have about 2-3 days there, and can really just focus on enjoying its essence.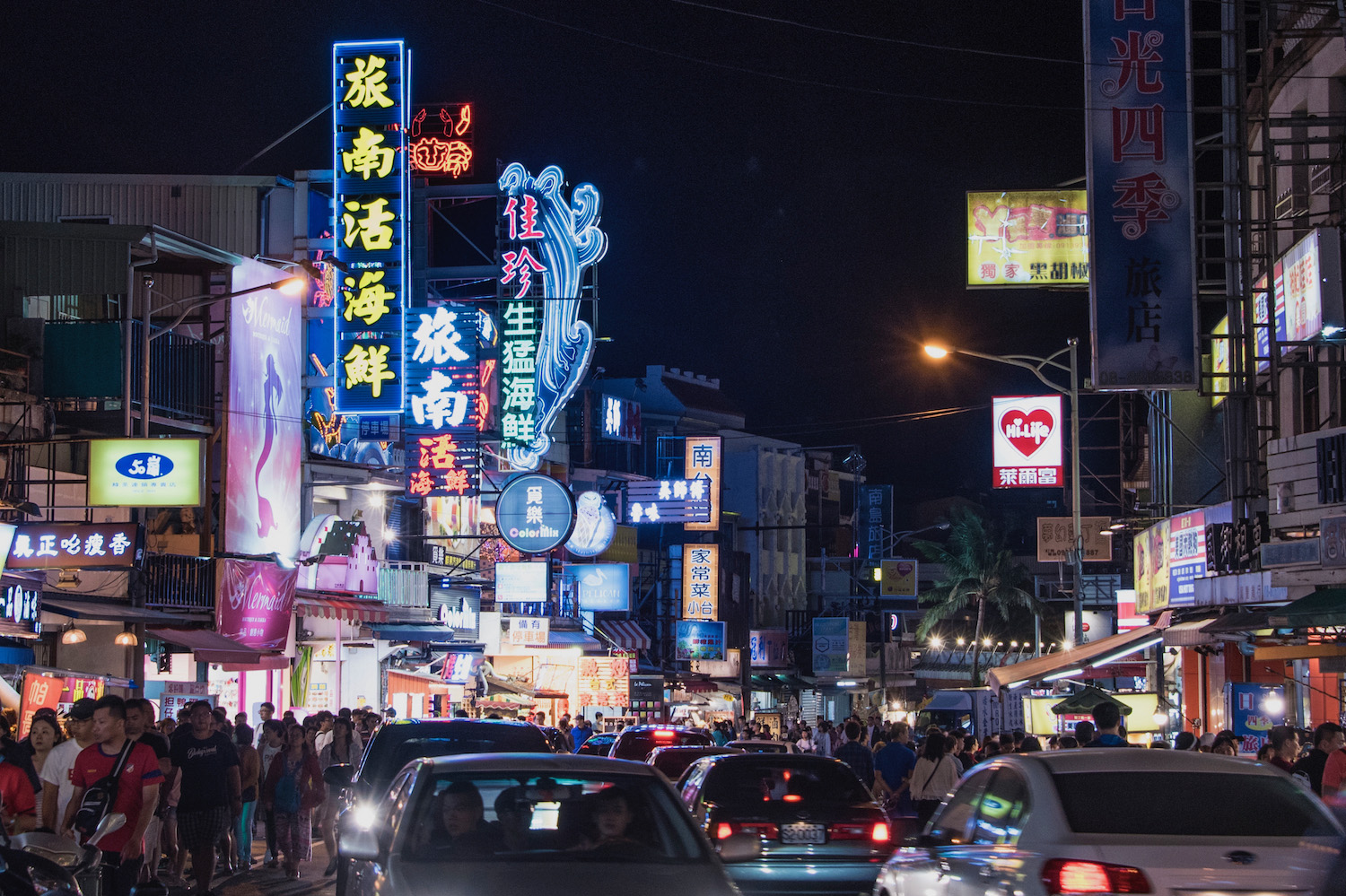 Other FAQ About Kenting National Park
Is Kenting worth going to?
Kenting National Park isn't without its merits, but it's also not the secret paradise it's purported to be. Several factors leave me lukewarm on Kenting, including the fact that it's very crowded most of the year, as well as how few of its beaches are actually swimmable.
When should I go to Kenting?
Kenting is at its best during shoulder periods, i.e. March through May and October-November. During these months, it's warm (and sometimes hot), but not so scorching you can't enjoy yourself as you go about your daily activities. It's very unlikely to rain, and while crowds are occasionally large, they aren't as crazy as those in summer.
Can you swim in Kenting?
Certain Kenting Beaches, such as Baishawan and Xiaowan, are swimmable and beyond that, feature white sand that's good for sunbathing. As a general rule, however, most of Kenting's beaches are like most of Taiwan's more broadly: They are wild and unruly, and beautiful from afar but inhospitable up close.
The Bottom Line
Is Kenting worth visiting? It's complicated. On one hand, Kenting's beauty is difficult to argue against, even if its busy town center is less than relaxing, and certain scenic elements (a nuclear power plant rising over a beach) border on dystopian. On the other hand, few of Kenting's beaches are actually swimmable, and its popularity among Taiwanese tourists means the ones that are will probably be crowded. Whether or not you end up visiting Kenting, I hope you'll consider hiring me to right-size your Taiwan itinerary.