I'll begin this post about the best hotels in Taipei with a caveat: Hotels in Taipei—in Taiwan generally, if we're being honest—leave something to be desired.
When I write about where to stay in Taipei, to be sure, I generally focus on areas of the city in which to rent an Airbnb apartment. I find this is a more satisfying accommodation option, particularly if you plan to stay in the Taiwanese capital for more than a few days.
With this being said, some Taipei hotels are truly fantastic; many others are at least functional. Let's explore the topic a bit more deeply, shall we?
The Truth About Hotels in Taiwan
The good news? I'm about to list off some of the best hotels in Taipei—these are properties not affected by the general deficiencies I'm about to describe. The bad news is that many Taipei hotels are outdated and poorly maintained. Many reasons exist for this. The main one, it seems to me, is that there simply isn't the volume for hotel rooms in Taipei (at least not among moneyed international travelers) as there is, say, in Seoul or Tokyo.
On the other hand, if you aren't fussed about staying in a hotel (and, particularly, if you plan to be in Taipei for more than a few days), why not look at a Taipei Airbnb? These also vary highly in quality, but they tend to be priced more in line with the product you get. Continue reading after I've given my hotel recommendations to learn my favorite areas of Taipei, both for hotels and apartments!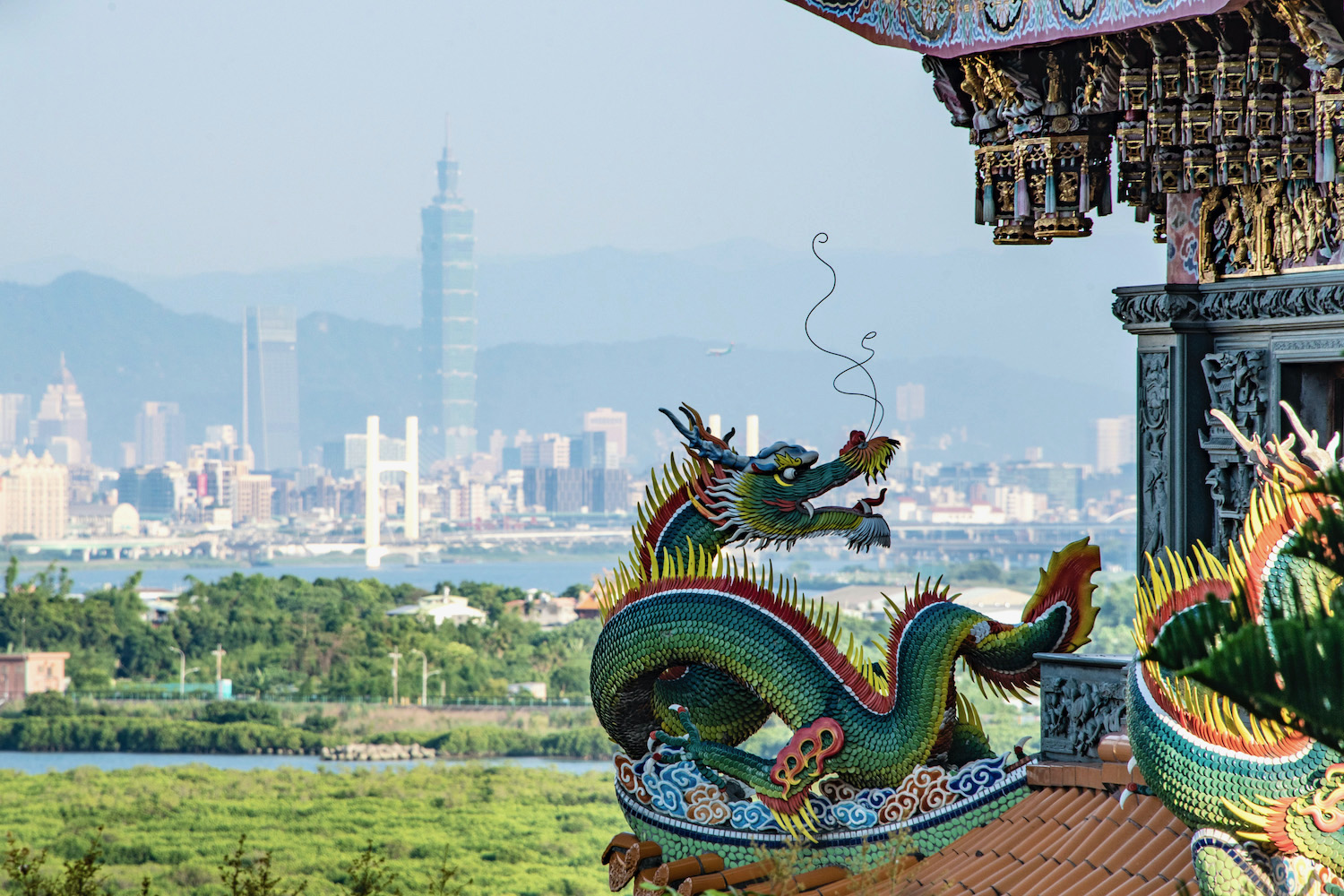 My Favorite Taipei Hotels
Kimpton Da'an
If you're searching for luxury hotels in Taipei, Kimpton Da'an is a great place to start. A gorgeous property with a lovely rooftop pool, the Kimpton is stylish and centrally-located, even if its name is deceiving. It is, ostensibly, located in the Da'an District, although the Zhongxiao Dunhua restaurant and retail area is closer than Da'an Park itself.
Dandy Hotel
Although it's cute and comfortable, the Dandy Hotel doesn't quality as one of the best hotels in Taipei based on this alone. Rather, it's the location (near Da'an Park MRT Station) and the views of said park that set it apart. Certainly, this is my favorite one of the Dandy Hotels in Taipei—it's a chain, and there are several branches all around town.
Hotel Cham Cham
Most people searching for the best hotels in Taipei aren't looking in Banqiao, which is about 20 minutes southwest of Taipei Main Station on the blue MRT line. Staying at the boutique Hotel Cham Cham, however, allows you to explore this underrated district, which is actually the capital of New Taipei City. When you're finished at the Lin Family Garden, make sure to eat at the authentic Vietnamese restaurant nearby.
Okura Prestige
Another exemplar of five-star hotels in Taipei is Okura Prestige Taipei, which like the other branches of it throughout Asia (especially—but not only—in Japan) is the picture of elegance and luxury. If you can manage to escape the chic comfort of your suite, make a short walk to the nearby Zhongshan shopping district, where a visit to Eslite department store is a particularly delightful diversion.
W Taipei
When it comes to hotels near Taipei 101, it's difficult to beat W Taipei. Of course, it's not just proximity to Taipei's famous landmarks (or amazing views of it) that make this hotel so great. Outstanding buffet breakfast notwithstanding, the W Taipei is within walking distance of all of Taipei's best department stores, including Breeze Xinyi and Shin Kong Mistukoshi.
My Favorite Areas of Taipei
The best neighborhood in Taipei doesn't necessarily coincide with where the city's best hotels are located, but these are my favorites nonetheless:
Da'an: Located south of busy Xinyi Road and close to serene Da'an Park, this district combines a central location with surprisingly quiet ambiance.
Datong: Many parts of the Datong district are quite a walk from the Taipei MRT, but proximity to historic Dihua Street and picturesque Dadaocheng Wharf makes up for this.
Wanhua: This large district begins in the busy Ximending pedestrian area, but extends past Longshan Temple to decidedly more local-feeling streets and alleys.
Zhongzheng: Many people conflate Zhongzheng and Da'an, which makes sense given their proximity. Zhongzheng is a bit quieter, however, and much more residential: Its main attraction is CKS Memorial Hall.
As I mentioned in the intro, you should use these areas to search for Taipei Airbnb apartments, as opposed to trying to see if any of the best hotels in Taipei are here (most aren't).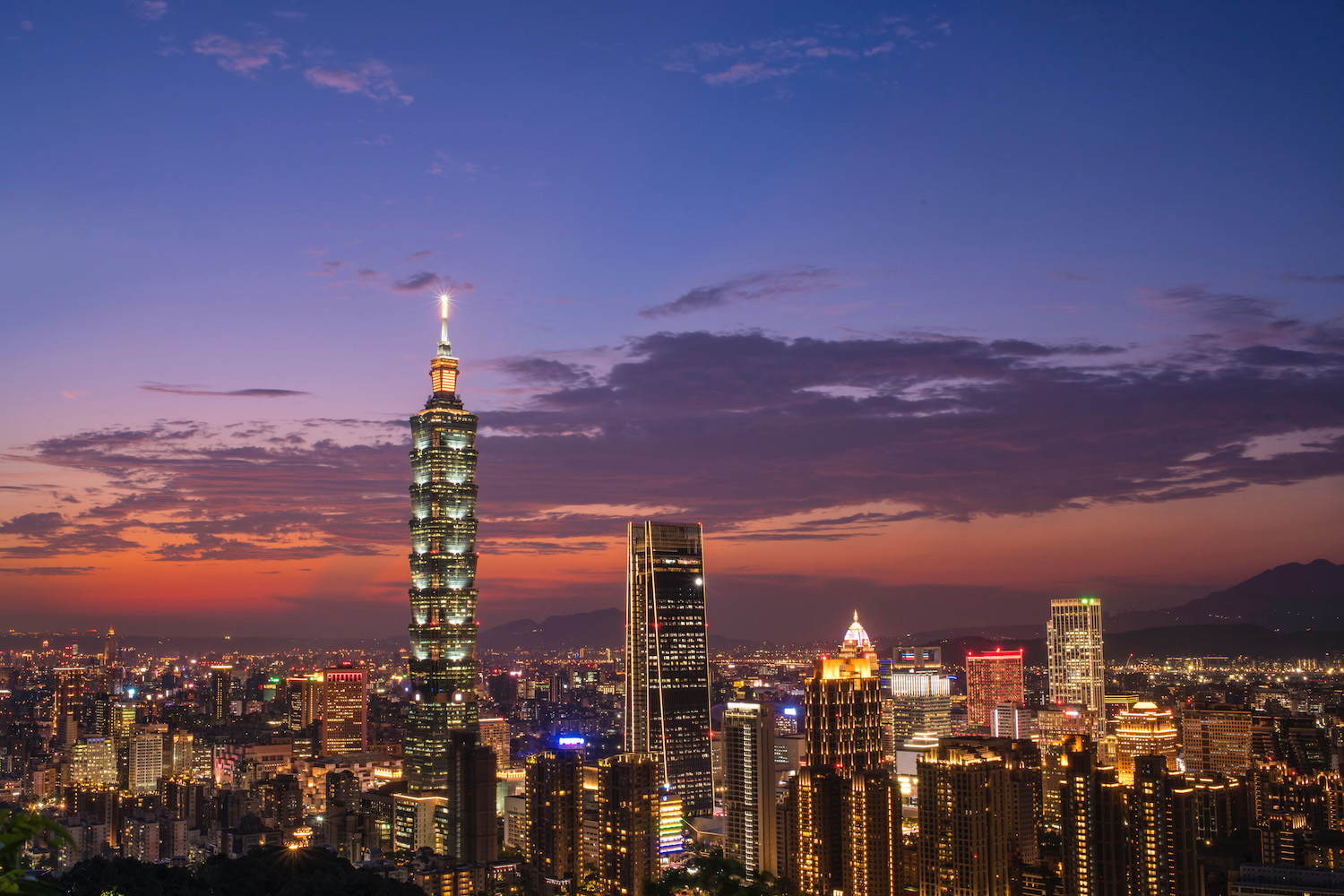 Plan Your Trip to Taipei (and Taiwan)
If you click any of the links throughout this article, they will help you put together your Taipei itinerary. This is true, whether you're looking for a plug-and-play trip, or simply want to peruse lists of attractions, or to know practical matters, such as how many days to spend in Taipei. I've also written an article about day trips from Taipei, which I highly recommend you check out.
When it comes to how long to spend in Taiwan more generally, there are a few ways to look at this. Most travelers can get by with one or two weeks in Taiwan. The real differentiator is how many places you want to see—those who are content to explore cities like Taipei and Kaohsiung will need fewer days, while taking a Taiwan road trip along the east coast necessitates more time.
The Bottom Line
The best hotels in Taipei are fantastic—even if hotels in Taiwan's capital, generally speaking, aren't all that. Whether you stay at five-star big box hotels in the vicinity of Taipei's top shopping districts, are smaller boutique properties in quieter parts of the city, you can definitely find amazing hotels in Taipei if you look hard enough. Irrespective of where you end up staying in Taipei (I still recommend an Airbnb apartment search, ideally in Da'an, especially if you'll be in town a while), I do hope you'll commission a custom Taiwan itinerary if you need personalized help planning your trip.