There are two basic ways to delve into the topic of where to stay in Taipei: The area where you plan to make your Taipei home; and the specific hotel or other accommodation.
When it comes to Taipei neighborhoods, I find those in the city center to be generally awesome. There are important distinctions between them, however, which are especially important the longer you plan to spend in the city.
As far as lodging itself, the bad news is that both cheap hotels in Taipei and fancier ones tend to be of poor quality and offer even poorer value. Thankfully, there are plenty of amazing apartments on offer in Taipei—and that' s just the beginning of the good news I'm about to share.
The Problem With Hotels in Taipei
Regardless of where to stay in Taipei you decide, from a geographical perspective, you're going to run into an existential problem. Namely, hotels in Taipei just aren't very good; the ones that are up to the standards of cities elsewhere in Asia present incredibly poor value. Take an example such as W Taipei, where you can usually expect to pay between NT$6,000-10,000 for a room with breakfast.
Granted, it's a stylish room (as is the case with many of the best hotels in Taipei), but one that would cost half as much in most any other city in the Far East. On the other end, Taipei hotels oriented toward budget travelers tend to be old and rundown. I once stayed in one called the H Imperial Hotel, and almost couldn't sleep because of the mildew smell in the carpeting!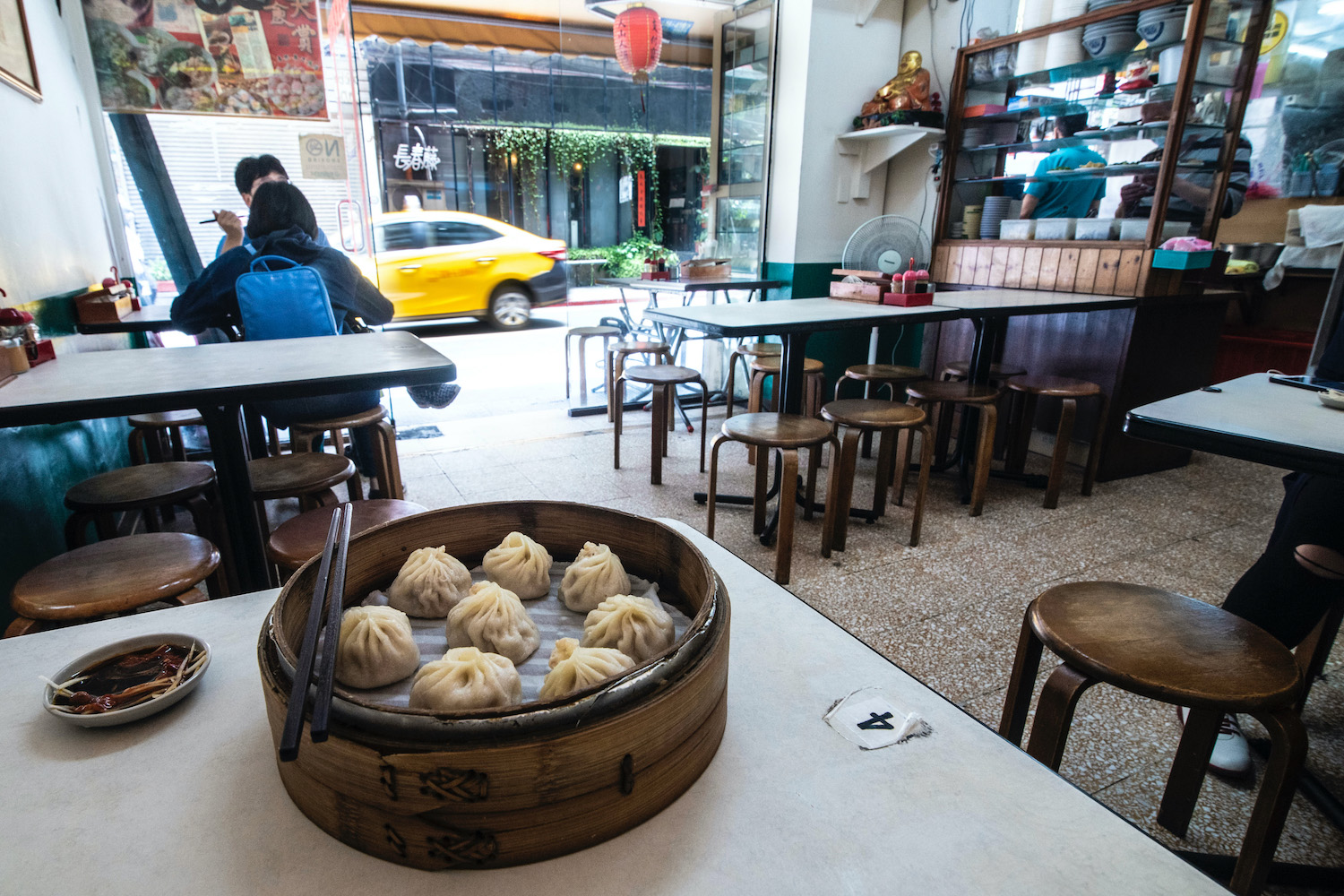 My Favorite Areas of Taipei
Da'an
This might be the very best area to stay in Taipei, even if you aren't particularly close to Da'an Park. To be sure, while the quiet residential neighborhoods of Da'an will make you feel like you're far outside the city, you're never more than a few minutes' walk from stations on the red and brown lines of the Taipei MRT, which can take you to Taipei 101 in minutes, or famous food lane Yongkang Street.
Zhongzheng
My next-favorite option for where to stay in Taipei (bias alert: it's actually where I live!) is the Zhongzheng district. Located just west of Da'an, Zhongzheng is the largely residential area around Chiang-Kai Shek Memorial Hall, whose namesake is known as—you guessed it!—Zhong Zheng. The best Airbnb apartments in Zhongzheng district are near Dongmen MRT station, which is at the intersection of the orange and red lines.
Wanhua
If you want to stay in a major Taipei nightlife district, Wanhua is for you. Most temporary residents of this part of Taipei stay near Ximen Station, whether just north of it along the Ximending pedestrian street, or to the south near the Red House, Taipei's LGBT nightlife hub. Other attractions in Wanhua include Longshan Temple; historical Dadaocheng and Dihua Street are also nearby, even if they are technically in Datong district.
Xinyi
As is the case with other world cities, where to stay in Taipei sometimes ends up being as close to tourist attraction as possible. If these attractions include the aforementioned Taipei 101 and Xiangshan Mountain, you'll want to stay in the Xinyi district. In spite of such high-profile tenants (these also include Breeze shopping mall and a massive Shin Kong Mitsukoshi department store) most streets in Xinyi are quiet and residential.
Zhongshan
Speaking of shopping in Taipei, there are few better parts of the city to stay for that than the Zhongshan district. In addition to hosting large department stores, you'll also find an alluring smattering of both brand shops and small boutiques, not to mention a variety of cafes and restaurants. Plus, Zhongshan district is located just north of Taipei Main Station, so it's extremely convenient.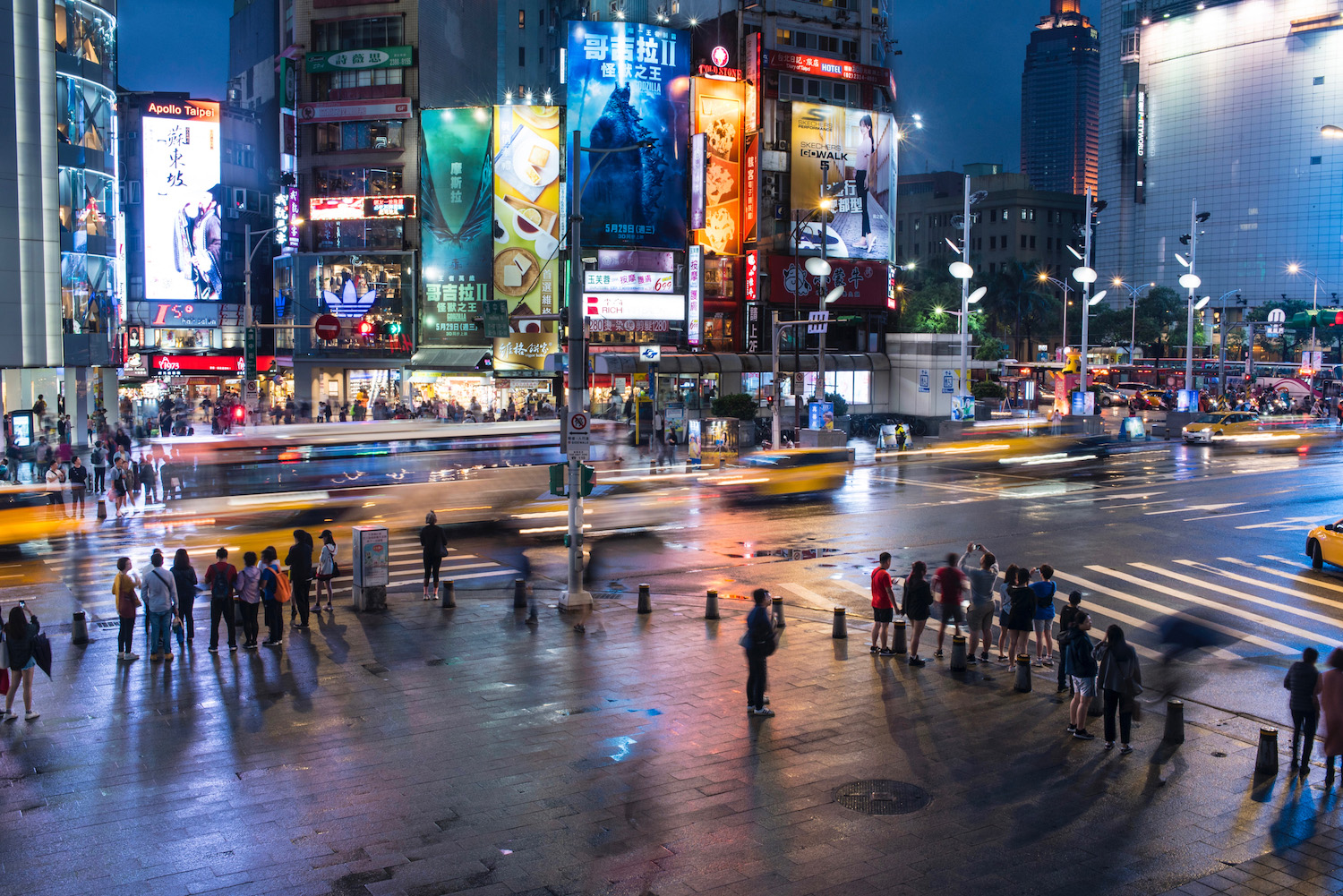 Should You Stay Outside of Taipei City?
Many travelers to Taipei are surprised to learn that Taipei is actually divided in two: Taipei City, which is the center of the city where most attractions are located; and New Taipei City, which not only includes areas like Sanchong and Yonghe around the immediate periphery, but areas far outside the city center, including along the route from Taipei to Jiufen.
As a result, when it comes to where to stay in Taipei, I probably wouldn't recommend anywhere in New Taipei City. With the possible exception of Tamsui, which is home to a picturesque "old street" and a famous Fisherman's Wharf, and places like Jiufen, Shifen and Pingxi (which are essentially standalone Taiwan destinations), there isn't much for tourists in New Taipei.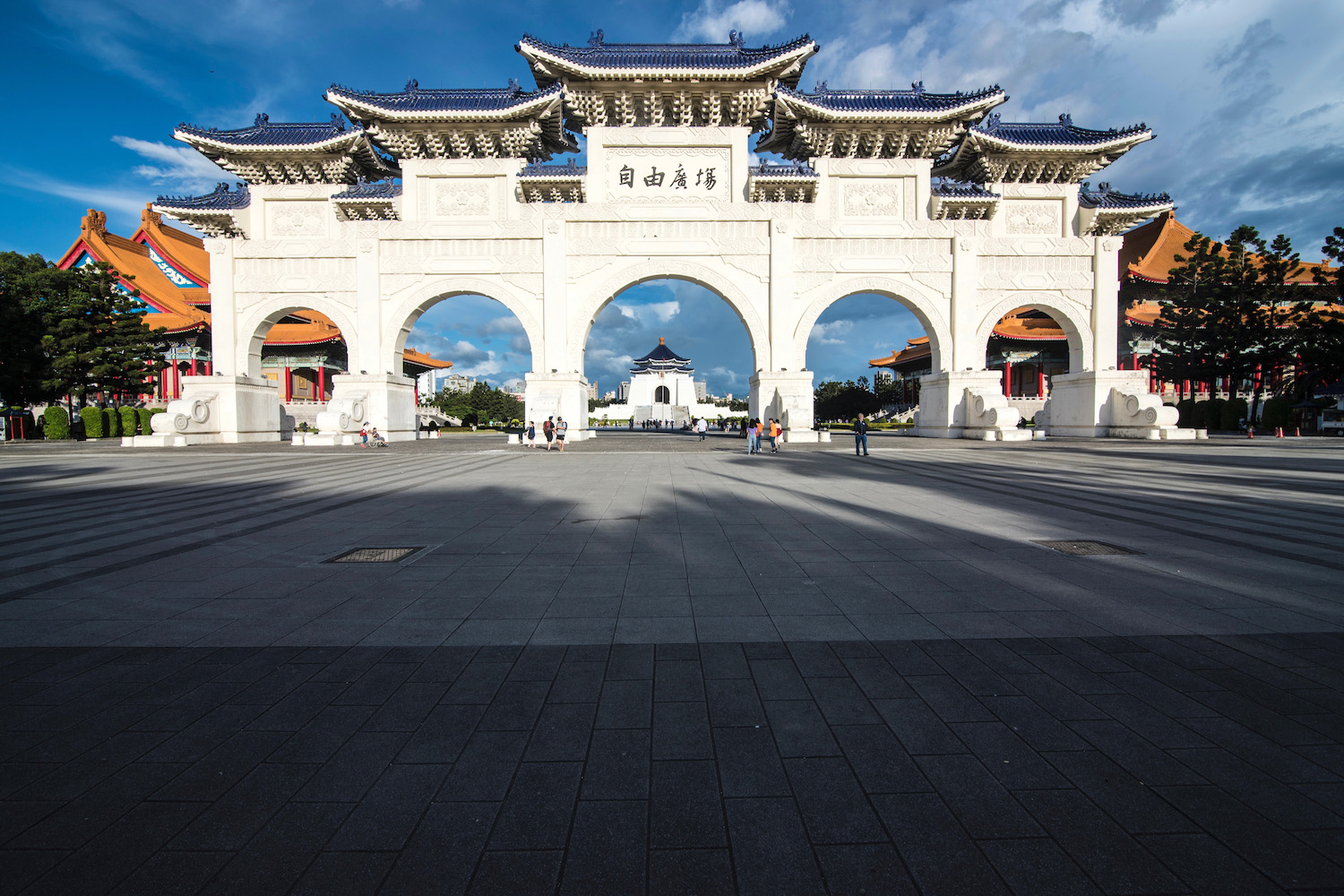 Plan the Rest of Your Trip to Taiwan
Taipei is where many a Taiwan itinerary begins (and, usually, ends) but it's not the only place to visit in Taiwan. Some of my favorite places to go between your arrival and departure in Taipei include the following:
Taichung and Sun Moon Lake
The East Coast Scenic Route, from Hualien to Taitung and Kenting
Kaohsiung
Tainan
Chiayi and Alishan
Other FAQ About Where to Stay in Taipei
What part of Taipei should I stay in?
Personally, I love staying in the upscale residential parts of Taipei near Da'an Park, either in the Da'an district itself or in Zhongzheng just to the west. Wanhua (which is where you find Taipei's gay district) is also a popular choice, although it's a bit louder and more industrial.
What is the best district in Taipei?
The best district in Taipei really depends upon what you're looking for. However, the top three districts for travelers are probably Da'an, Zhongzheng and Wanhua, the latter of which includes the popular Ximen nightlife area. Zhongshan is also a top choice.
What is the most convenient area in Taipei?
To be honest, anywhere in Taipei that's near an MRT station is convenient. Taipei's MRT system is one of the easiest to use and most straightforward in the world. With this being said, I'd probably avoid staying near the north end of the red line, which is around an hour from the city center by MRT.
The Bottom Line
The topic of where to stay in Taipei is bifurcated—you need to choose the best area of Taipei, and then the type of lodging that suits you most. As general rule, anywhere a couple stops from Taipei Main Station is a great choice of location; another general rule is that hotels in Taipei leave something to be desired. For most travelers, renting an Airbnb apartment near Da'an Park will having you feel right at home in Taipei, which is perfect for longer stays. Travelers with less time, meanwhile, might prefer the upbeat energy of shopping and nightlife districts near Ximen and Zhongshan stations.