It's not uncommon for large cities to have two airports, especially not in Asia. From Bangkok, to Tokyo, to Seoul, to Shanghai, many Asian cities have one "closer" airport for domestic and regional international flights, and another, farther away one for longer haul routes.
With Taipei's two airports, this is more or less the case, although they're not analogous to Tokyo's Haneda and Narita airports, or to Gimpo and Incheon near Seoul. In fact, Taipei might not have two airports for very much longer—but more on that in a second.
Indeed, for many travelers, the TPE vs TSA debate is moot—most foreigners who fly to or from Taiwan will only ever set foot within Taoyuan Airport. However, that's not the case 100% of the time.
Why Taipei Has Two Airports
For some travelers, the necessity to choose between TPE or TSA comes as a surprise—many don't even realize that Taipei has two airports! The larger of the two, Taiwan Taoyuan International Airport, opened in 1979, and has functioned as Taiwan's main hub since then. However, while the number of flights at smaller, closer-in Songshan dramatically shrank at this time, the airport hasn't closed (at least not yet).
Indeed, part of the reason Taipei still has two airports is that local leaders haven't decided when Songshan should close, and what to do about the flights it currently serves. Taoyuan would need to absorb all domestic flights from TSA, for one. Additionally, while regional flights from Songshan to Seoul-Gimpo, Tokyo-Haneda and Shanghai-Hongqiao aren't high in number, they are popular among business people, and command high fares as a result.
Comparing Taoyuan and Songshan Airports
Size
Taoyuan Airport is much larger than Songshan Airport, both in terms of physical size as well as the number of gates. While Taoyuan Airport has 38 gates spread across two distinct terminal buildings, Songshan Airport has just 10 gates, which are part of the same building (even though there are theoretically separate domestic and international "terminals."
Number of flights
Another important way to compare Taoyuan vs Songshan is in the number of flights (and passengers). While exact numbers of flights fluctuate, Taoyuan has several hundred flights per day, while Songshan has several dozen. Passenger numbers paint a clearer picture still. In 2019, 48.6 million people flew through Taoyuan, compared to just 6.2 million used Songshan.
Domestic vs international
Taoyuan Airport only serves international flights, as of 2023. While this may change around 2030, when its third runway opens when (apparently) Songshan closes, that's a long way off. Songshan, to be sure, is primarily a domestic airport, although a limited number of international flights (namely to other close-in Asian airports like Seoul-Gimpo, Tokyo-Haneda and Shanghai-Hongqiao) are available.
Closeness to city center
If you have a one-for-one choices between Taoyuan or Songshan (for example, you're flying to Tokyo or Seoul), this could be a major motivating factor, especially if you plan to go by Uber or taxi. While Songshan Airport is less than 15 minutes by car from most places in central Taipei, Taoyuan can be as far as an hour. By rail, on the other hand, the difference is less pronounced: The "express" Taoyuan Metro train makes the journey from TPE in just 34 minutes.
Ease of use
When I lived in Taipei's Zhongzheng district, there was something satisfying about walking out my door and then, 30 minutes later (or less) being at my gate at Songshan Airport. In addition being close to the city, you see, Songshan's small size and relatively uncrowdedness mean it's very easy to use. Taoyuan is also pretty efficient, to be sure, although I find that getting through immigration is a bit faster at Songshan, even keeping in mind that I'm registered with the e-Gate, Taiwan fast track.
Will Songshan Airport Shut Down One Day?
The future of Songshan Airport has become a hot political topic, with members of various political parties alternately oppose and supporting it. The issue, however, is more of a practical one than a political one. Until Taoyuan Airport's third runway opens (which won't happen until 2030 at the earliest), TPE simply won't have the capacity to absorb all of TSA's domestic traffic.
However, Songshan will almost certainly close one day. This is in contrast to the situation in Tokyo, where Haneda Airport was expanded and is now actually overtaking Narita (which was formerly Japan's main international hub) in terms of both passenger preference and the number of flights available. The Songshan vs Taoyuan debate will never become like the Haneda vs Narita one.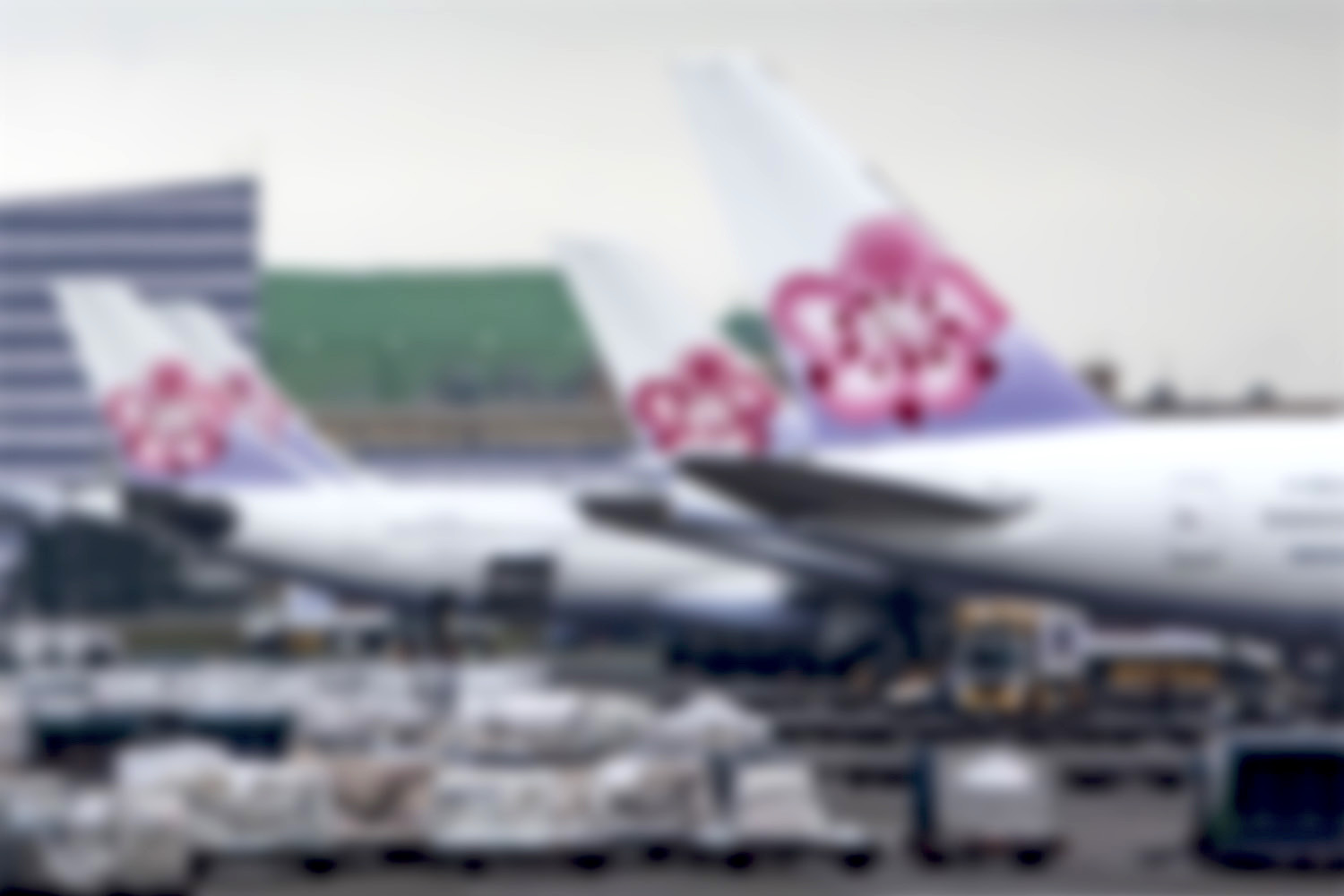 Other FAQ About Taipei's Airports
Why are there 2 airports in Taipei?
Taipei has two airports because the government decided to keep Songshan Airport open, even after the opening of Taoyuan Airport in 1979. While plans have long been in place to move all flights from TSA to TPE, capacity constraints have prevented this from happening. At the earliest, Songshan Airport will close in 2030, when Taoyuan's long-promised third runway opens.
What is the main international airport in Taiwan?
Taiwan Taoyuan International Airport, which sits to the west of Taipei City in Taoyuan County, is Taiwan's main international airport. It handles virtually all the country's international flights, with the exception of regional routes operated from Taipei-Songshan, Kaohsiung and Taichung.
How busy is Taoyuan Airport?
In 2019, which is as of 2023 the busiest year on record so far, Taoyuan Airport handled 48.6 million passengers. By comparison, during the same year, 65.4 million passengers used Bangkok-Suvarnabhumi, while 87 million passengers used Tokyo-Haneda.
The Bottom Line
Comparing TPE vs TSA is pretty easy—Taipei's two airports couldn't be more different. While one is a sprawling international hub with links to virtually every corner of the globe, the other is primarily a domestic airport with a few key links to other regional hubs. Of course, I personally wish that Songshan had more flights—and a brighter future—given how much closer to Taipei's city center it is compared to Taoyuan. However, unless something major changes, Songshan won't be the next Haneda, and Taoyuan definitely won't go the way of Narita. By the way, why don't you consider hiring me to plan your trip to Taiwan?