UPDATE: Taiwan has fully reopened to tourism as of October 13, 2022. Some conditions do still apply—
read about them here
—but if you can abide them, then welcome back to Taiwan!

When will Taiwan open to tourists? It's a question countless people are wondering—it's a question you're wondering, if you've navigated here—and yet one whose answer is still nebulous, at best.
As 2020 came to a close, I was optimistic that Taiwan would reopen to tourists at some point in 2021. Then came the "variant" we now know as alpha, followed by much of the rest of the Greek alphabet. This, combined with a relatively slow vaccination campaign and the public's (unrealistic) expectation of zero cases forever, means that Taiwan's border remains all but closed as of March 2022.
Will Taiwan open for tourism? At some point, of course. Let's dig in a little deeper into the details so that the only expectations we set, going forward, are one grounded in fact.
SEPTEMBER 2022 UPDATE: Taiwan will reopen to visa-free travel from the US, Europe, Australia and many other countries starting September 12, 2022. While quarantine will still be required, this may fall away as soon as October. Stay tuned for further updates.
Is Taiwan Open for Tourism?
If you're asking yourself "when will Taiwan open to tourists?" then you probably already know that the country is currently closed. This has been the case since March 18, 2020, a day I remember well. I was eating duck rice at one of my favorite restaurants near Taipei's Guandu Station when the head of Taiwan's pandemic response team announced that fateful decision. It was the one of many developments in a week that changed my life forever.
Not only is Taiwan currently closed to tourists as of March 2022, but the border is actually pretty much closed more generally. Beyond a few "approved" students and business people, the only foreigners allowed to enter are those with Alien Resident Cards, or ARC, and even then a strict two-week quarantine is compulsory. While many had hoped Taiwan would ease entry restrictions for fully-vaccinated tourists, Health Minister Chen Shih-Chung has so far poured hot water on those dreams, maybe until as late as 2023.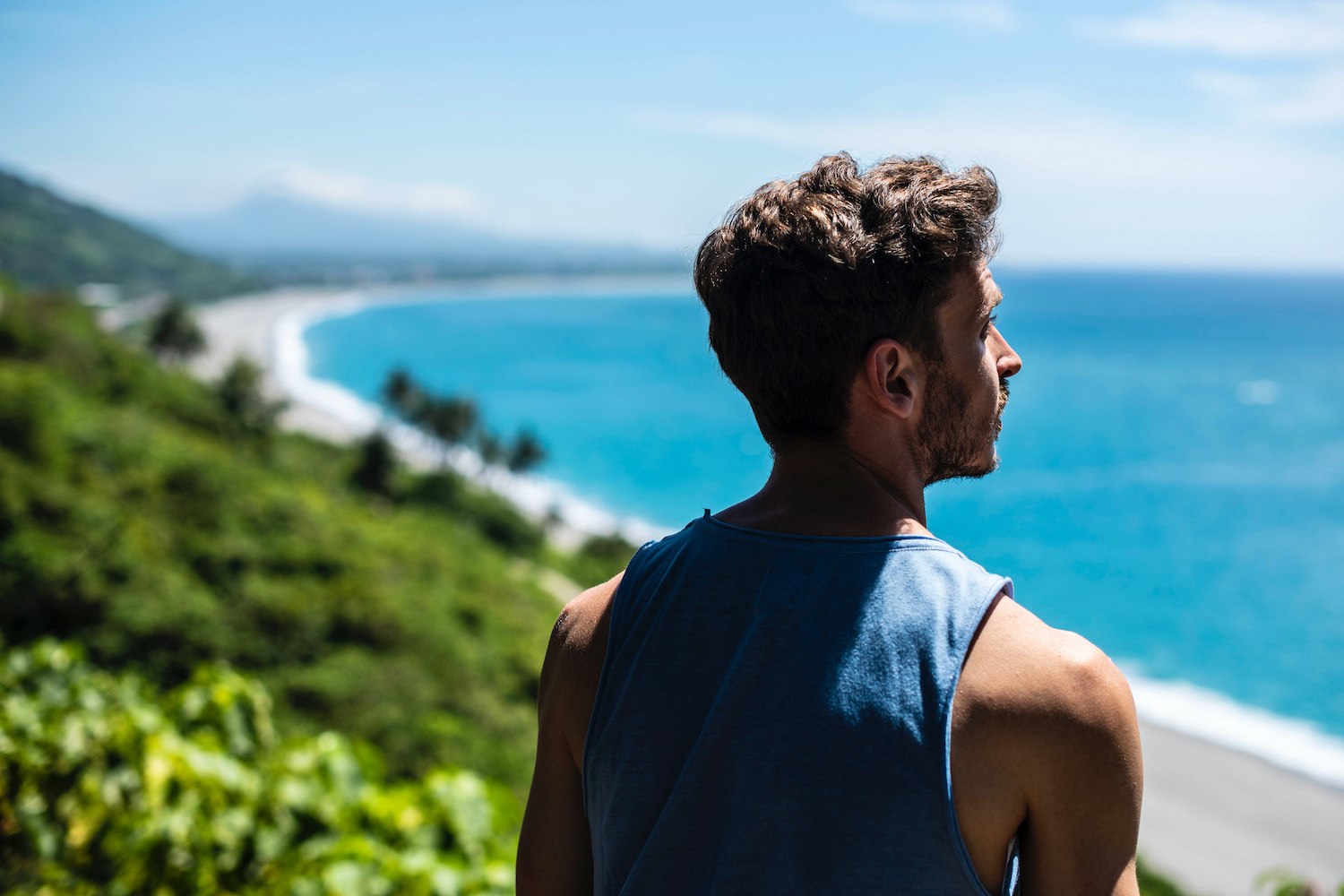 5 Reasons Taiwan is Still Closed
Slow domestic vaccination campaign
The biggest barrier to tourism in Taiwan is the slow vaccination campaign. With almost no natural immunity and just over half of its population fully vaccinated as of March 2022, Taiwan remains uniquely vulnerable to new waves of infection, as we saw when the Alpha variant slipped through the country's closed borders early in 2021. I don't expect to see foreign tourists in Taiwan again until at least 75% of the country is fully vaccinated and boosted, which seems unlikely to happen before late 2022.
Unrealistic public expectations
Of course, a high rate of vaccination is not enough on its own to get Taiwan open for tourism. This is because the Taiwanese public has been conditioned to see anything other than zero local Covid cases as failure in the country's fight against the pandemic. This is compounded by the fact that Taiwanese people, perhaps unconsciously, consider Covid-19 to be a foreign disease, a pathogen that enters the country only via foreign importation.
Poor communication by leaders
As is the case in other nations pursuing the quixotic #CovidZero strategy, Taiwan's leaders have largely failed to communicate candidly and honestly with citizens. The truth is that Covid will eventually (and perpetually) circulate in the community, causing a level of hospitalization and death at least on par with influenza for years to come. Until this conversation takes place, Taiwan's inbound tourism will be nonexistent.
Relative unimportance of foreign tourism
Although the country gets a good number of visitors from Japan and China, and has sought to increase inbound flows from Western source markets, most Taiwan tourism is domestic. As a result, Taiwan doesn't have the necessity to resume acceptance of foreign tourists that Thailand or even Japan have. Anecdotally, I've noticed on social media that even the official Taiwan Tourism Bureau seems apathetic about the eventual resumption of tourism from outside the country.
Malign influence of China
China is the reason the entire world is in the pandemic mess, and also contributes to each of Taiwan's challenges in reopening its border. For one, China has made it difficult for Taiwan to open necessary doses of non-Chinese vaccines. Moreover, constant military incursions by the People's Liberation Army have prevented Taiwanese authorities from focusing on many issues not related to defense, including tourism. Ironically, Taiwan may open its borders again around the same time as the Chinese mainland, but not because of any coordinated effort.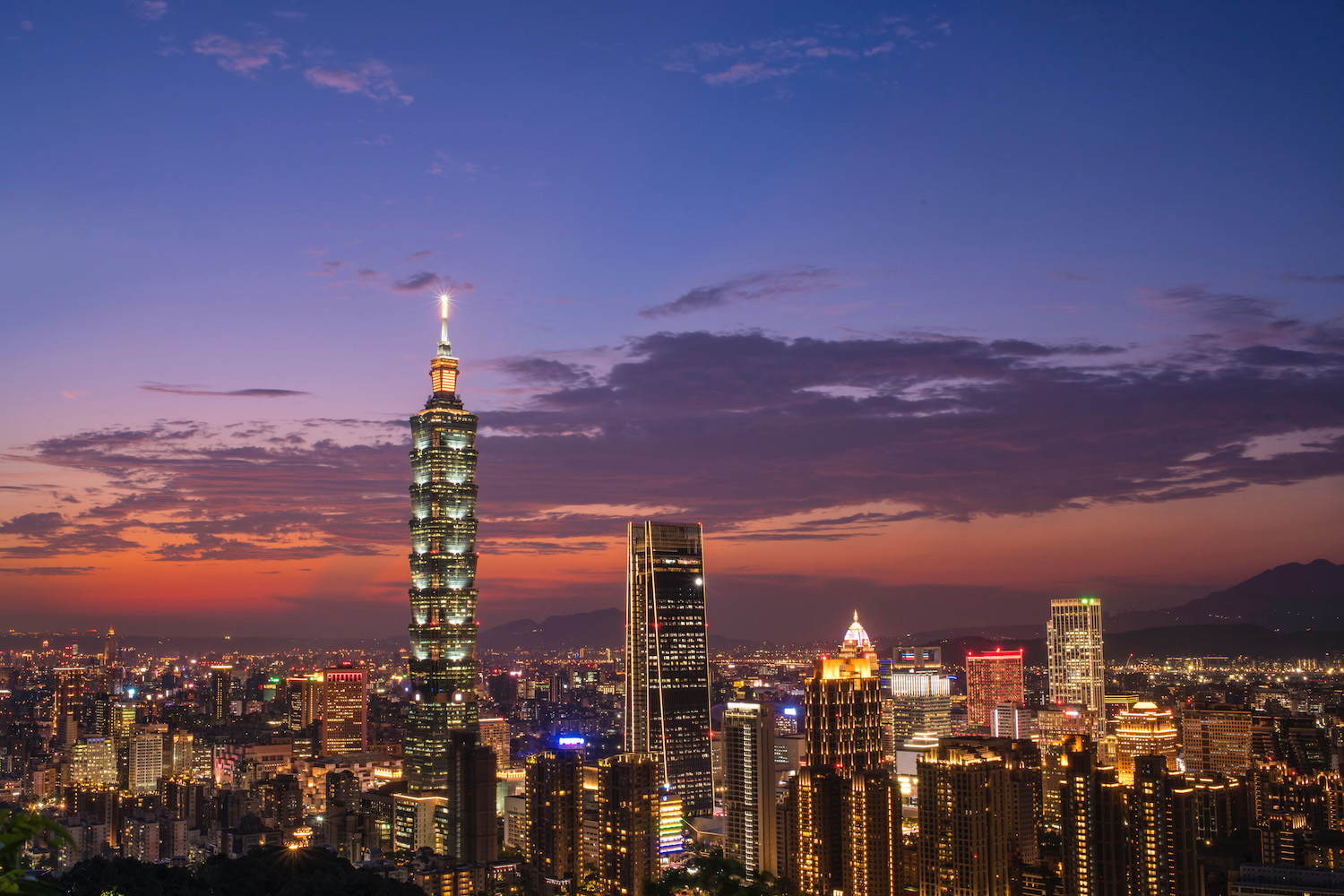 Will We Be Able to Visit Taiwan in 2021?
As last year drew to a close, Taiwan travel 2022 seemed almost guaranteed. Although I didn't go so far as to book a flight, I assumed I would make a trip to Taipei at some point before the end of the year. Now, in March 2022, I would say chances of Taiwan's border meaningfully reopening this year are pretty close to zero, due to the reasons I've just laid out above.
The obvious follow-up question, of course, is "when will Taiwan open to tourists?" At this time, I'd say early 2023 is a realistic target, with the possibility of progressive easing before that. For example, it's conceivable that non-tourist travelers such as students and workers may be able to enter later in 2022, and that tourists from certain countries or who meet certain criteria might return in the first or second quarter of 2023.
Other FAQ About Visiting Taiwan After Covid-19
When will Taiwan open for travel again?
I expect Taiwan to open for travel between January-March of 2023, at which point the country's domestic vaccination campaign will have gathered scheme, and it's also likely that outbreaks throughout Asia will have been tamped down. While I am currently optimistic about next year, I can't say the same for this year: When it comes to Taiwan open for tourism, 2022 seems more or less to be a bust.
Will Taiwan allow vaccinated tourists to skip quarantine?
Once we finally do see Taiwan open for tourists, I have no doubt that proof of vaccination will be required for quarantine-free entry. With this being said, Taiwanese officials said as recently as July 2021 that vaccination status alone would not be enough to get around quarantine, or for travelers otherwise ineligible to enter Taiwan to cross the border anyway.
Is Taiwan open for US citizens?
Is Taiwan open for tourism now? Yes, as of September 12, 2022, although tourists will need to quarantine. US citizens, among others, will once again be able to enter Taiwan visa-free for tourist stays that do not involve remuneration.
The Bottom Line
I wish I had a clearer answer to the question "when will Taiwan open to tourists?" than I currently do. Unfortunately, borders in Taiwan and elsewhere are much harder to reopen than they were to close in the first place. Due to a combination of a slow domestic vaccine rollout and a public that foolishly expects zero cases in perpetuity, Taiwan's borders will remain closed for the foreseeable future. While this doesn't mean you will never be able to visit Taipei or Kaohsiung again, it does mean that travel to Taiwan is probably more of a 2022 event than a 2021 one. When the time comes to visit Taiwan again, I do hope you consider hiring me to plan your trip, no matter when you visit or how long you plan to stay.